Enjoying their finest season as a program, the North Gwinnett softball team enters the final weeks of the regular season ranked No. 1 in Class AAAAAA and 24-1 overall, with an unblemished 9-0 record in Region 7.
At the helm of the Lady Bulldogs is veteran head coach Randy Black, who enters his 25th year at North Gwinnett and 21st as head coach. Over the years Black has seen numerous talented teams come through the Suwanee area, but to this day the Lady Bulldogs still seek their first state championship. As the postseason looms, North Gwinnett will be pegged as a heavy favorite thanks to timely hitting, solid fundamental defense and a nearly untouchable pitching staff.
Last year North Gwinnett finished the season 18-13-1 but fielded a young roster. Going into the 2015 season, Black new the team had a chance to be special. "I knew we'd be a little bit better than we were last year because we had everybody coming back. We were very, very young last year," explained the head coach.
The Lady Bulldogs' calling card this season has been its pitching, headlined by a trio of legitimate aces. Seniors Rachel Smith (GCSU) and Kylee Smith have been steady, but freshman Chandler Dennis, younger sister of senior first baseman Emily Dennis, has been the "pleasant surprise" to round out the rotation and give them a young dominating talent that is hard to find.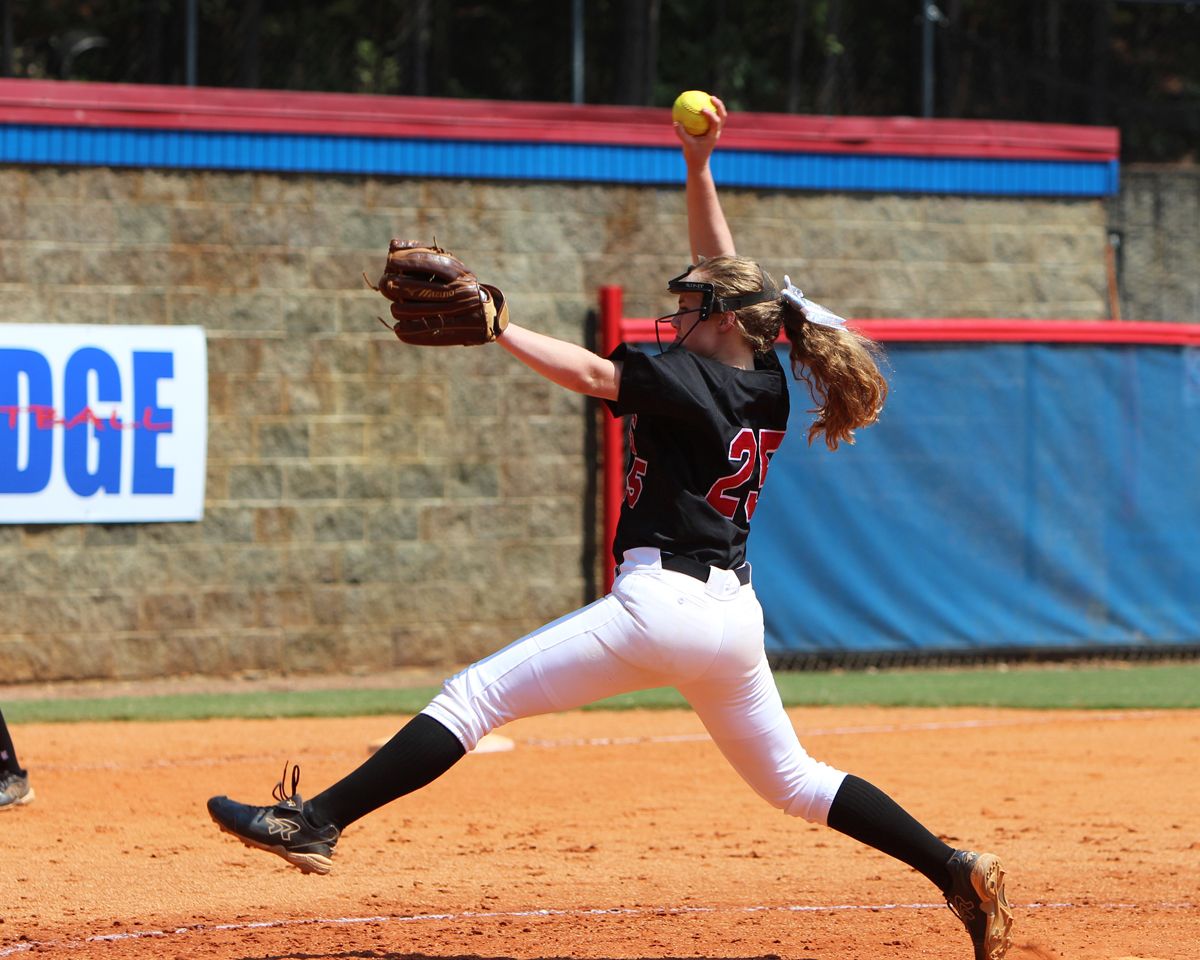 "We knew she would be good, but we didn't realize how good," said Black when speaking about the freshman who has gone 8-0 with a 0.41 ERA.
Aside from Dennis, the veterans of the staff have gotten the job done as well. "Rachel is just a fierce competitor, she probably throws harder than any of the other pitchers and she just has a will about her to win and she is going to do whatever it takes."
The other Smith, Kylee (not related), relies on a different approach on the mound. "Kylee, she still throws pretty hard but she has incredible movement and [her] poise on the mound is incredible. You have no idea if you are winning or losing by looking at her." Smith is currently unsigned, but is being recruited by eight schools and has been visiting a few of her suitors.
Winning 24 out of 25 potential games is a nice start, but Black knows that the end goal is raising a trophy in late October.
"Out of the 20 kids we have on the varsity, probably 14 or 15 of them are straight-A students and they are very focused and realize even though the success as far as [it] got us some wins, the big prize is the end and these kids have bought into one pitch, one inning, one game at a time."
A Burning Drive…
The focus and hunger the girls have been able to maintain comes from the disappointment of falling short last year in the first round of the playoffs against Archer. North Gwinnett beat the Tigers 10-5 in Game 1, but mental mistakes cost them in Game 2 and allowed Archer to steal a 4-3 win in extra innings. In the series deciding tiebreaker game, Archer scored two early runs and held onto a Game 3, 2-0 victory to end North Gwinnett's season early.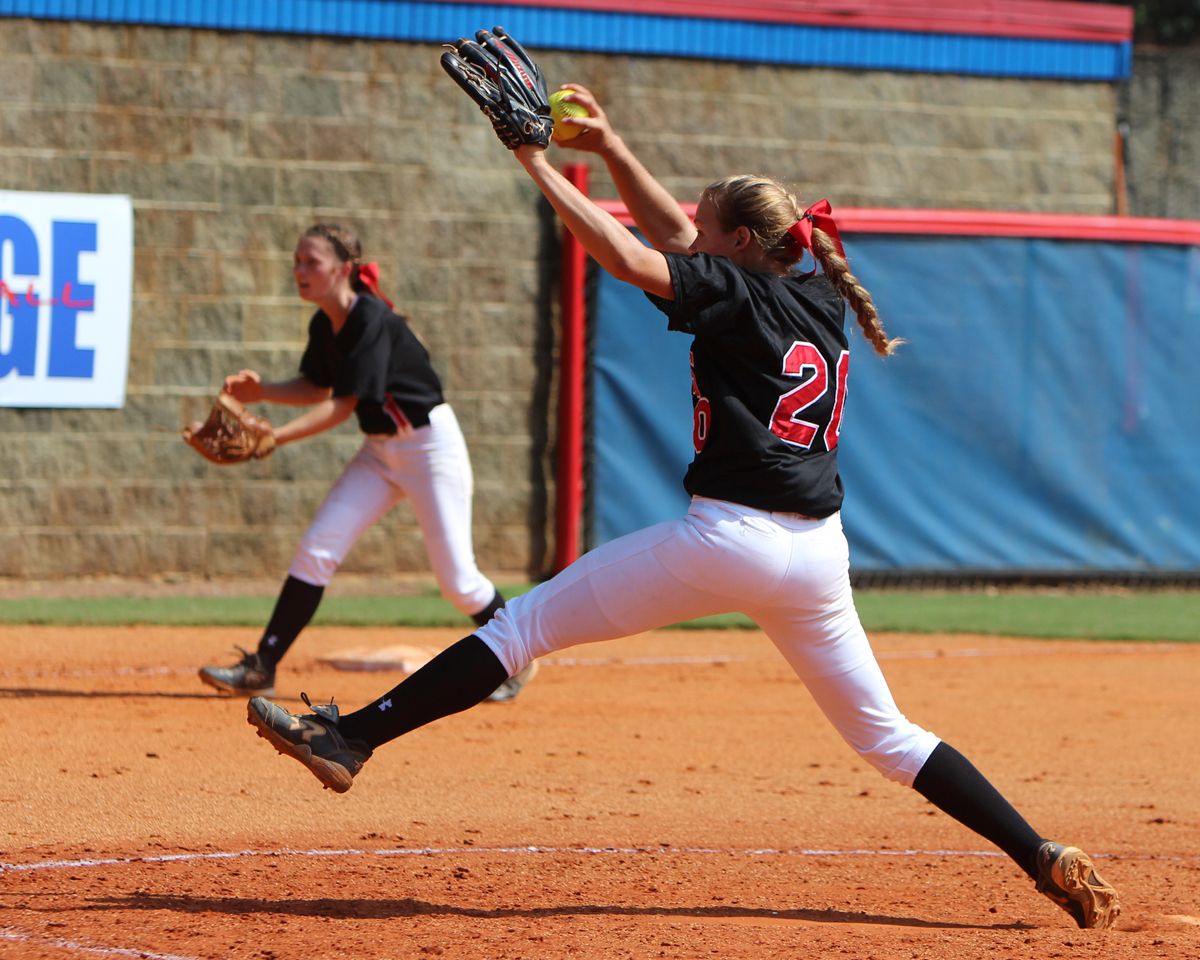 Letting the series slip away has loomed in the players' minds and the coaching staff has harped on not letting it happen again. "The coaching staff stays on them all the time about playing every pitch and every inning. And they knew that if they would have done that, they possibly would have went to Columbus last year with a very, very young team."
This season, the Lady Bulldogs are very young again starting just two seniors and have received contributions from everywhere, not just on the mound. Junior Haley Griffith and sophomore Erin Wilbur have led the charge offensively. A rallying point for the team has revolved around the loss of shortstop Makenna Dowell, a junior who has started since she was a freshman and who was hitting over .500 before sustaining an injury against Mill Creek on Sept. 8.
"It's kind of like getting a traded player later on. They realize they are going to get her back and she will definitely bolster the offense and the defense." said Black.
Black and the rest of the Lady Bulldogs are eager to get Dowell back for their playoff run. In the past, North Gwinnett has run into eventual state champions who have ended their season like Archer in 2012 in the second round.
This edition of the Lady Bulldogs is ready to go all the way and is one of the best groups Black has ever coached in his 21 years at North Gwinnett. "Talent-wise, it's one of the top five probably. Character, definitely one of the top ones. The success the rest of the season will determine where they fall in and how good this team really is."