Unsigned Seniors Update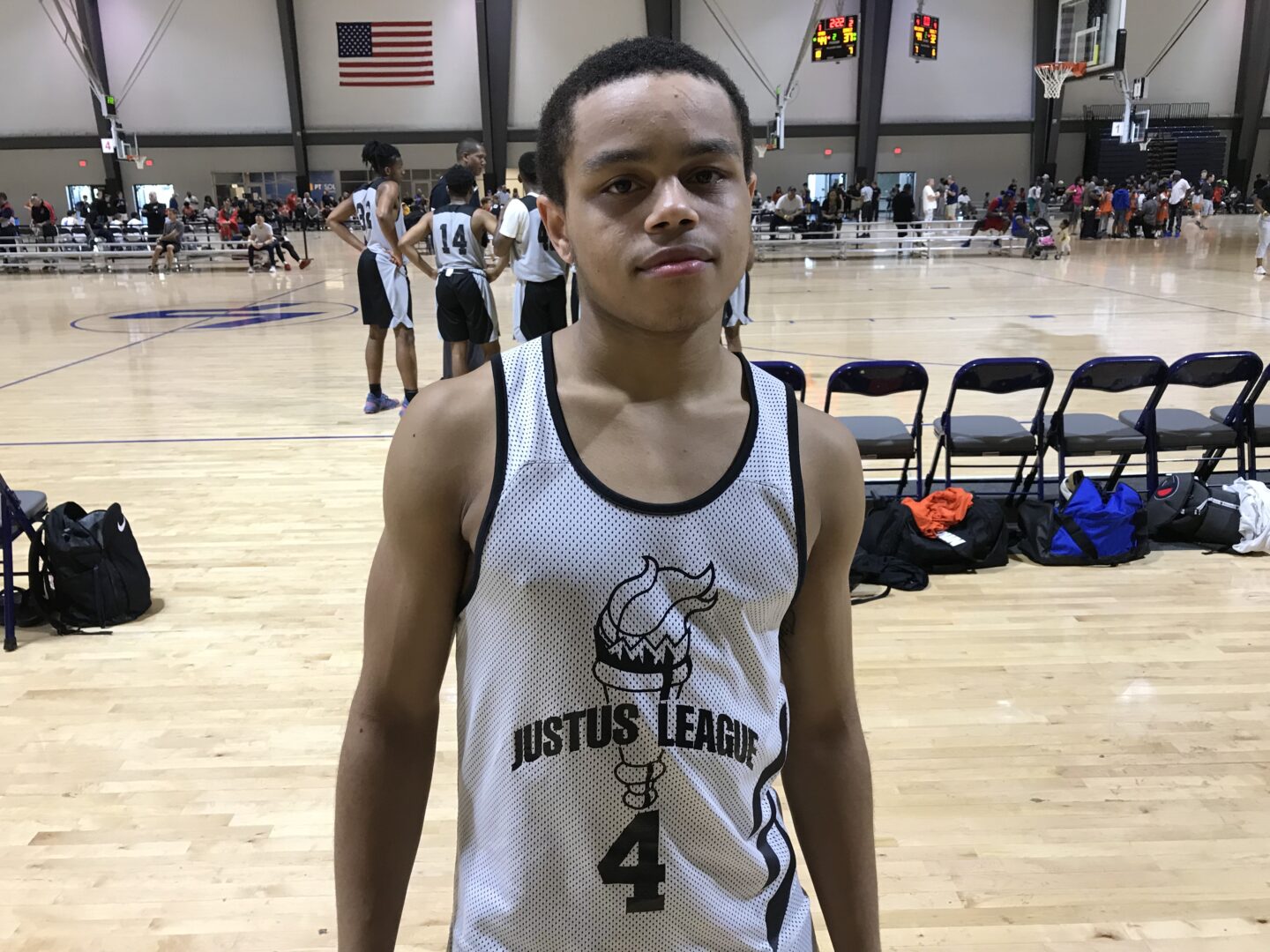 17U Justus League rolled with the experienced backcourt of 2018s 5-11 PG Nayari Dampier (North Cobb) and 5-8 PG Roscoe Spruill (South Cobb). The two-headed monster led Justus League to a 79-49 romp of the Georgia Stunners. Dampier drilled four threes on his way to 14 points, 3 rebounds, 7 assists, 2 steals and 1 block. Spruill, a stout speed merchant, posted 12 points, 5 rebounds, 7 assists and 3 steals. Spruill thrived in transition, outracing the defense and making the right decision on whether to take it himself or find shooters. Both guards have been in the weight room and have the muscle to help out which ever programs pick them up.
Tough Guards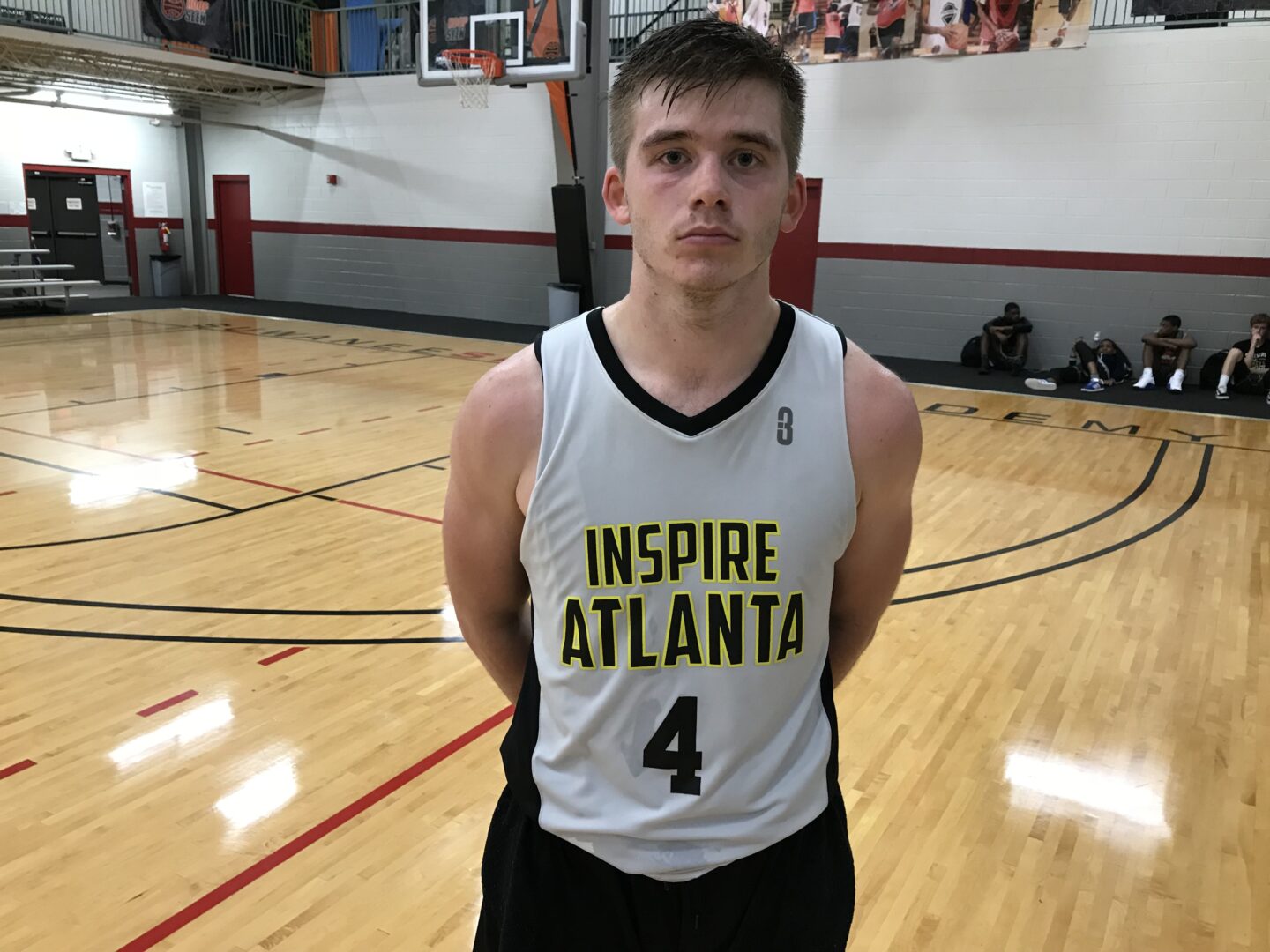 2020 5-11 CG Chandler Minton (Mt. Pisgah) and 2019 6-1 SG Cameron Gwyn (Chestatee) went at it in 17U Team Recruit's 69-49 win over Inspire Atlanta. Though he was on the short end of the scoreboard, Minton did everything he could to keep Inspire Atlanta competitive. Built like a running back, Minton poured in 29 points (3 threes) and grabbed 6 rebounds. He was the only player that could consistently create his own shot, getting it from beyond the arc and when putting his head down an attacking, finishing 6-of-7 from the foul line. Minton averaged 10.5 points, 3.2 rebounds and 2.1 assists per game as third fiddle at Mt. Pisgah.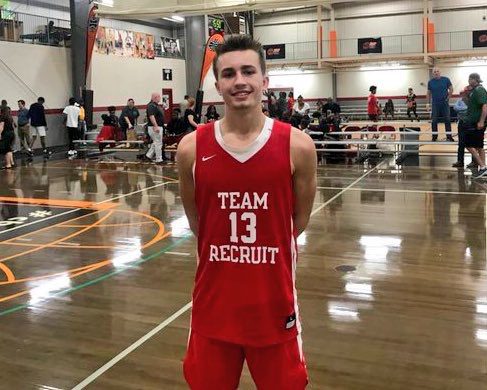 Gwyn got Team Recruit off to a hot start, knocking down four threes over the first three quarters of play. He finished his day with 21 points. When left open, Gwyn often made Inspire Atlanta pay. He was a Region 7-AAAA Honorable Mention selection this year and should be asked to carry the load his senior season after the Class of 2018 graduates eight members.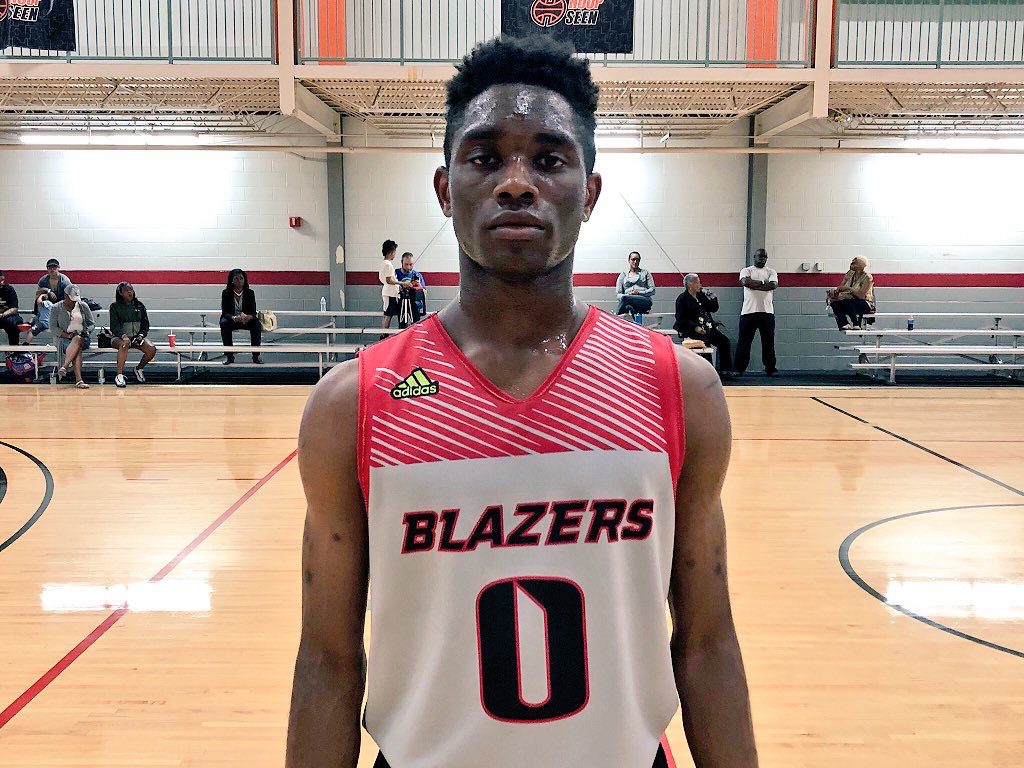 2019 6-0 PG Myles Todd (Pace Academy) is taking all the steps this offseason to have a breakout year at the helm of the Knights. Todd has been a habitual producer with the Ballin Blazers so far, running the show at point guard and showcasing his scoring and his ability to run a team. Todd put up 11 points, 5 assists and 3 steals in a win over Sports Academy South and controlled the game. His quickness allowed him to get to the rim in a hurry. Todd has no other choice but to step up his senior year. With Pace Academy currently devoid of any D-I names, Todd has to be a consistent leader. He has shown flashes in years past, but also showed a tendency to take a backseat role in some bigger games while freshman Josh Mininberg took some minutes. As the only returning senior from last year's roster, its Todd's time to shine.
Sleeper Alert
He didn't have the sexiest stat line and he may never reach his potential, but 17U Sports Academy South's Jahleel Roundtree (Burke County) has the raw tools to become a college recruit. At 6-foot-6, the 2019 wing can wreak havoc with his long arms and athleticism. He tallied 6 points, 8 rebounds, 1 assist, 1 steal and 2 blocks against the Ballin Blazers, pretty much right at his season average this high school season with Burke County where he averaged 7 points, 9.4 rebounds, 1.1 assists, 1 steal and 2 blocks per game. Roundtree can get you the occasional highlight dunk, but he must get more aggressive on offense and do some more individual skill training. Right now, he is more of a versatile glue-guy with a focus on defense, using his frame and energy to make an impact. From the game I saw, he is still far off from becoming a go-to-guy on offense and is more of a passive slasher and a guy who can clean up some misses around the rim. Burke County graduates their top three scorers ahead of Roundtree, so he should have every opportunity to showcase his all-around game his senior season. If he can develop a jump shot (attempted 0 threes; 44% FT shooter), he could turn into a talented late bloomer in Waynesboro. If not, his ceiling will be however far his defense can take him.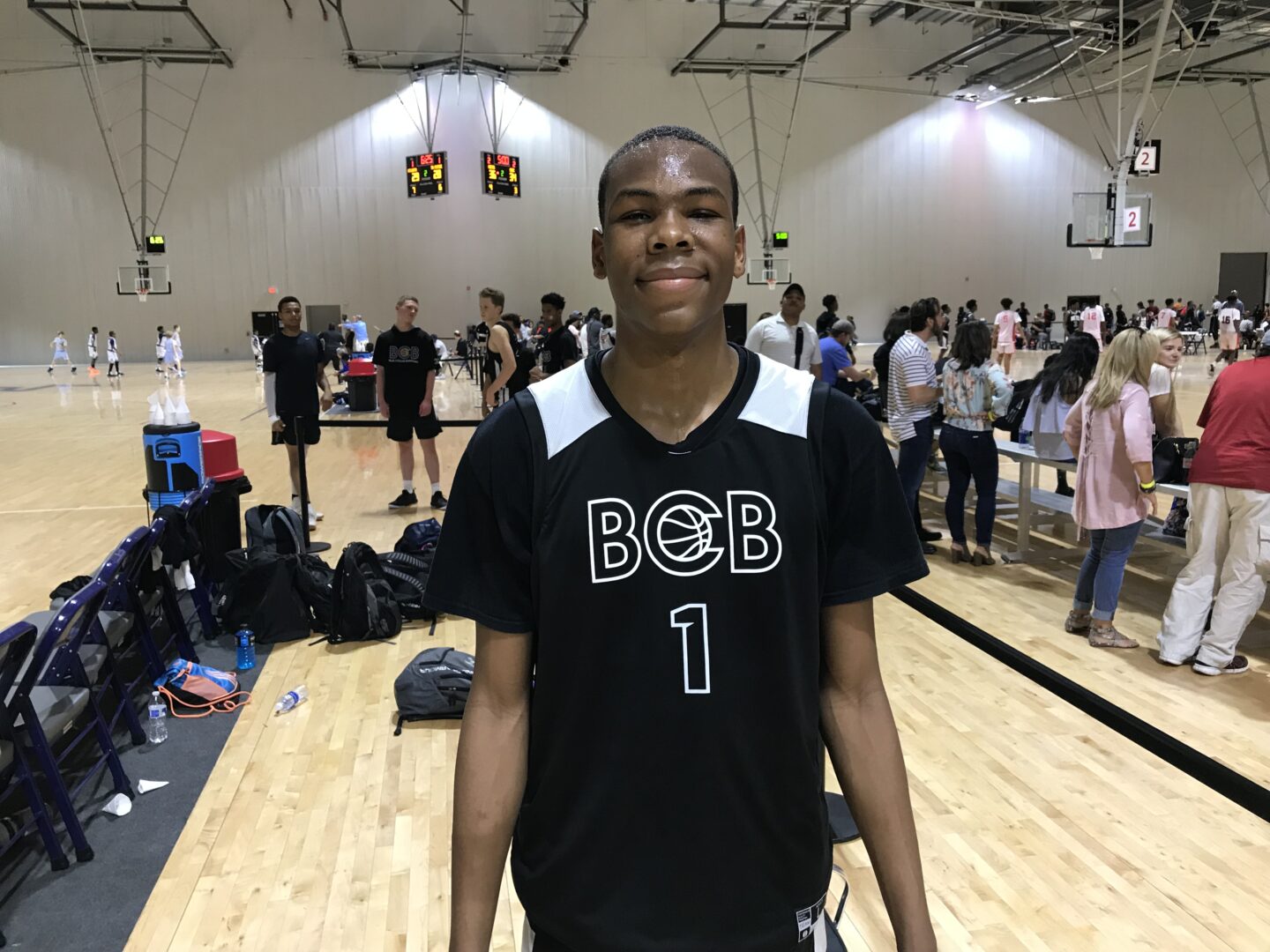 2021 6-4 G Kalib Clinton (Jackson County) has only played two years of organized basketball, but you wouldn't be able to tell by the way he plays. Clinton was a major stock riser this weekend as he brought the energy to 16U BCB. Playing up didn't affect Clinton's ability to be productive. After averaging 16 points and 10 rebounds as a freshman, Clinton was right back at it, tallying 14 points and 9 rebounds. Clinton is a smooth athlete with bounce that can get to where he needs to go on the floor. He is more of a slasher right now, but he showed he can hit some tough mid-range jumpers in traffic. When he put his head down and got to the basket, if he was met with resistance he made the right play of kicking it out instead of forcing it. His lateral quickness projects him to become a lockdown defender. Clinton has a high ceiling and with year-round coaching, he is heading in the right direction.
2022 Fresh Face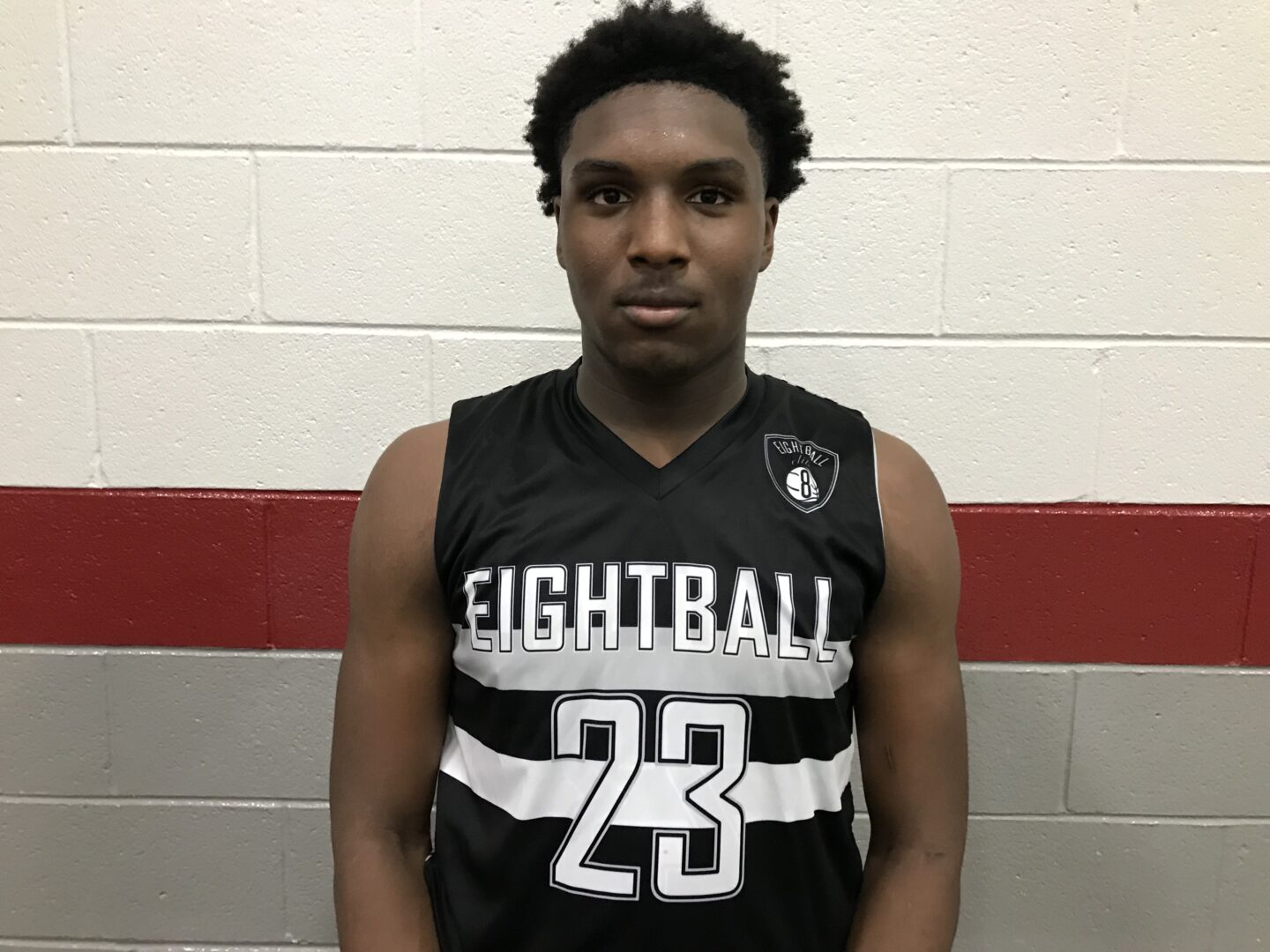 Although I wasn't able to catch his entire game, I fell in love with 14U Eightball Elite's 6-2 C Sedrick O'Neal (Maynard Jackson). O'Neal will be heading into his freshman year and should be able to make an immediate impact for Coach Travis Williams. O'Neal was an absolute monster in Eightball Elite's run to the championship. He dumped in 21 points in a statement win over the Georgia Kings and followed up with 26 points in the title game. O'Neal checks all the boxes for a big man. He is physical and strong with great hands. He knows how to use his body and can score around the rim with a variety of drop steps. He was a double-double machine, gobbling up every rebound and even showed that he can handle the ball enough to ignite his own fast breaks. He has an easy, yet explosive elevation that reminds me of ELCA's Jamaine Mann's, that helps him rise above the rest and alter/block countless shots. O'Neal was a man amongst boys. If he is able to grow a few more inches, watch out. With Maynard Jackson graduating their top three scoring options, I wouldn't be surprised to see O'Neal grab major minutes from Day 1 alongside 2020 post 6-foot-5 Timpia Ogoun. The two could form one of the best defensive front courts in the area and could blossom together.