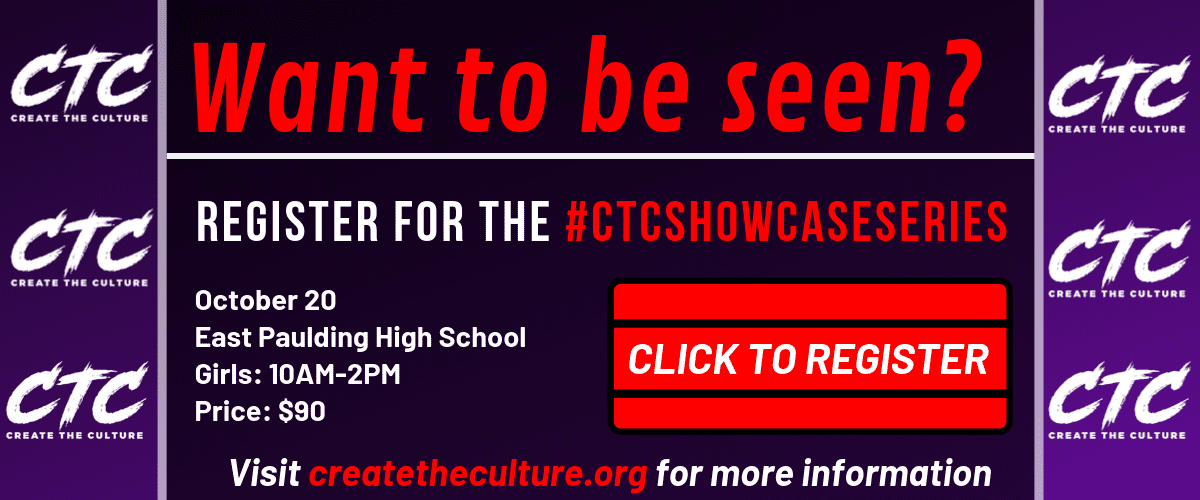 Class AAAAAAA
1. Westlake
2. Collins Hill
3. Cherokee
4. Grayson
5. North Cobb
6. North Forsyth
7. McEachern
8. Pebblebrook
9. Marietta
10. Roswell
Class AAAAAA
1. Lovejoy
2. Forest Park
3. Valdosta
4. Glynn Academy
5. Creekview
6. Dacula
7. Langston Hughes
8. Heritage-Conyers
9. Douglas County
10. Stephenson
Class AAAAA
1. Buford
2. Veterans
3. Carrollton
4. Statesboro
5. Villa Rica
6. Wayne County
7. Woodland-Stockbridge
8. Eagle's Landing
9. Maynard Jackson
10. Starr's Mill
Class AAAA
1. Carver-Columbus
2. Spalding
3. Luella
4. Sandy Creek
5. Cross Creek
6. Flowery Branch
7. Baldwin
8. Madison County
9. McDonough
10. Troup County
Class AAA
1. Johnson-Savannah
2. Jefferson
3. Beach
4. Sonoraville
5. Ringgold
6. GAC
7. Hart County
8. Dawson County
9. Franklin County
10. Rutland
Class AA
1. Early County
2. Laney
3. Douglass
4. Fitzgerald
5. Washington County
6. Bryan County
7. Rabun County
8. Putnam County
9. East Laurens
10. Rockmart
Class A-Private
1. St. Francis
2. Holy Innocents'
3. Wesleyan
4. Hebron Christian
5. Mt. Paran
6. Lakeview Academy
7. Calvary Day
8. Stratford Academy
9. ELCA
10. Greenforest
Class A-Public
1. Greenville
2. Wheeler County
3. Clinch County
4. Calhoun County
5. Central-Talbotton
6. Bowdon
7. Marion County
8. Turner County
9. Wilcox County
10. Pelham
Class 7A
Riding a 30-game winning streak and winning 54-straight against in-state competition, two-time defending state champion Westlake opens at No. 1. With a young team that returns all of its starters, the Lions are the prime pick to win it all again after piecing together a perfect season with all sophomores and juniors a year ago. Five-star junior guard Raven Johnson has never lost to a team from Georgia and will look to improve upon her 17.3 points, 9 rebounds, 3.4 assists and 3.5 steals per game which garnered her Class 7A Player of the Year honors as just a sophomore. 6-foot-5 Georgia Southern-commit Lydia Freeman is back for her senior season. Her development won her Class 7A Most Improved Player after transforming herself into a 14.1 point, 6.9 rebound and 1.3 block per game producer. Region 2 First Teamer senior Carlyse Hooks (11.2 ppg, 2 rpg, 2.9 apg, 2.6 spg) and junior Olympia Chaney (8.5 ppg) help balance the Westlake backcourt. 6-foot-2 junior Brianna Turnage remains the Lions' X-Factor with her athleticism, motor and defensive prowess. She averaged 7.4 points, 6.6 rebounds, 3.2 assists, 2.5 steals and 2.3 blocks and scored 14 points in a 60-53 championship win over No. 2 Collins Hill, who has pounded the transfer market this offseason to try and compete with Westlake. The Eagles graduate Jordan Releford (UNCG), Katherine Fourie (Brenau), Bria Harmon (Purdue) and Javyn Nicholson (UGA), but reload with 6-foot-2 junior Sacha Washington (Parkview), 5-foot-8 senior Kamryn Collins (Mountain View), 5-foot-10 junior Eden Sample (Northview), 5-foot-9 senior Asjah Inniss (Northview), 6-foot-4 junior LaCambria  Shakespeare (Duluth) and 5-foot-3 junior Kyra Jefferson (Duluth). Included in Collins Hill's six player haul are two Preseason All-State First Team selections in Washington who averaged 15 points, 15.1 rebounds, 2 assists, 1.6 steals and 2.1 blocks and Inniss who posted 11.7 points, 4.4 rebounds, 4.5 assists and 3.6 steals per game. Collins adds 14.6 points and 5.6 rebounds to a brand new starting five. No. 3 Cherokee hit their ceiling in a 58-48 loss to Collins Hill in the Final Four. The Warriors graduate just three players from last year's 27-4 squad, highlighted by Lacie McCoy (North Georgia) and Olivia Herrera (Oglethorpe). A veteran group will lead the Warriors paced by 6-foot-1 Navy-commit Sydne Watts along with seniors Chatham Brown and Ashlyn Andrus. 6-foot-3 junior Kate Johnson is a problem inside while 6-foot-1 senior Anniston Krapf provides inside-out versatility. No. 4 Grayson had a breakout campaign, going from 17-11 to 26-3, but their season was cut short due to two key players leaving the team late in the season. Coach Robin Potter must replace double-double machine Jazmin Robinson but a core mixed with youth and experience is ready to compete for bragging rights of being Gwinnett County's best. Sophomore Catherine Alben emerged as a dynamic playmaker, averaging 11.3 points, 3.9 rebounds, 2.2 assists and 2.5 steals as an athletic 5-foot-7 guard. Arkansas State-commit Victoria Dames is back after averaging 11.2 points, 4.7 rebounds, 3.1 steals and 1.2 blocks while senior Nyelle Lee (6.7 ppg, 3.8 apg, 2.5 spg) provides trustworthy depth at guard and 6-foot-2 Alabama State-commit Malia Grace (6.1 ppg, 5.8 rpg) brings size inside. Losing returning leading scorer 5-foot-7 junior Nadia Howard to a knee injury is a huge blow. Howard, who played with the Finland national team, averaged 11.4 points, 4.2 rebounds, 2.9 assists and 3.4 steals and was one of Grayson's top three-point shooters. No. 5 North Cobb looked like the team to beat in Region 3 all season long until they lost their final two meetings with McEachern, 63-40 and 45-39 in the Region Championship which sent the Warriors to a two-seed where they fell to Pebblebrook in the first round, 40-39, ending their season at a disappointing 24-4. North Cobb graduates two team captains in Shaybryana Simpson and Babin Van der Waal but everyone else is back. North Cobb has exceptional guard play behind First Team All-State point guard Alabama A&M-commit Azonya Austin and 5-foot-7 sharpshooter Sydney Thomas, but the Warriors lack impactful size inside. 5-foot-7 senior Madison Edge and 5-foot-8 sophomore Dayuna Colvin will be important pieces that need to provide support to Austin and Thomas on a nightly basis. No. 6 North Forsyth lost to Westlake for a second consecutive season in the Final Four. Assistant Coach Brad Kudlas takes over the reigns as head man after Eric Herrick left for the Dawson County boys job. Only one player gradates from last year's 26-5 squad, meaning chemistry should not be an issue for a veteran group led by Preseason All-State Second Team guard Ansley Allen and fellow senior Caroline Martin. The two were named Co-County Players of the Year after Allen averaged 14 points and 6 rebounds while Martin chipped in 14 points and 3 rebounds a night. Physical defender Vekondja Ogbogu is back for another season along with experienced guards junior Lily Bales, senior Harley Helms and senior McCall Thomas. Although it took them a while, No. 7 McEachern got the ball rolling at the right time and bounced back from a 5-7 start to the season to finish 17-10 on the year and win another Region 3 Championship after riding a nine-game winning streak into the state playoffs. The Indians were eventually upended by Roswell 64-53 in the Sweet 16 but there was plenty of good to take away from the season as the Indians inch closer to returning to becoming a championship contender. 5-foot-6 junior Denim Deshields is a Preseason Second Team All-State selection while senior Daelyn Craig is back after being a Second Team All-Region selection. Junior guard Sianny Sanchez-Oliver will be an important part of McEachern's success if they are able to navigate their way through one of Georgia's toughest regions again. Coach Tina Hadley comes over from McEachern to take over at No. 8 Pebblebrook who finished 22-6 with a Sweet 16 appearance under Brittny Jones where they fell to Cherokee 69-63. Four of Pebblebrook's top five scorers are expected back led by All-State Honorable Mention selection senior Milana Holmes (12.4 ppg, 5.9 rpg). All-Region picks seniors Ravyn Madaris (9.3 ppg) and Azaria Alexander (7.8 ppg) are back in the mix. No. 9 Marietta marks the third team from Region 3 to crack the Top 10. The Blue Devils showed promise throughout the year finishing 18-11, but limped their way to the finish line losing their final three games which sent them to a four-seed where they were blasted by Westlake in the first round 84-51. Head Coach Derrick DeWitt takes over the program after years of success at Sequoyah and should have the Blue Devils competing for a region title soon. Only two players graduate from last year's group but one was First Team All-Region pick Charlay Conway. 6-foot-2 junior Lauren Walker has a D-I ceiling and picked up her first offer from Austin Peay. Junior guard Jayda Lowe brings toughness along with 5-foot-4 senior Eva Knox. 5-foot-10 junior wing Ajia Smith could make a major step this year. A 21-9 season with an Elite Eight trip has gotten Coach Antonio Wade's No. 10 Roswell Hornets on the state radar. They eliminated McEachern at McEachern, one of Georgia's hottest teams at the time, before Roswell fell 35-28 to North Forsyth. They will have to find a way to knock off Cherokee in order to set themselves up for another deep playoff run, but it is possible with Preseason Second Team All-State selection Makala Torrence back for her junior season after averaging 14.6 points, 3.6 rebounds, 3.7 assists and 2.9 steals. The Hornets will need to replace leading scorer Kennedy Powell (Georgia State) and Lindsay Pruitt (8.4 ppg). Roswell's size inside will give most teams problems with 6-foot-1 sophomore Ella Boyle (6.7 ppg, 7.1 rpg, 1 bpg) and 6-foot-4 senior Kate Manley (4.3 ppg, 4.2 rpg, 1.2 bpg).
Class 6A
Regarded as possibly the best team in the state regardless of classification for a majority of the season, No. 1 Lovejoy has unfinished business to take care of after a shocking 52-45 loss to Lanier in the state championship. While important role players J'Auana Robinson (CVCC) and Avanna Preston (CGTC) have both graduated, the state's best backcourt remains intact with North Carolina State-commit Genesis Bryant and five-star senior combo-guard Anaya Boyd, both First Team All-State selections. The Wildcats have experience around their cornerstones as well in seniors Lashanti Blount and Kaziah Terrell along with junior Mariah Spain and sophomore Bryana Hardy. Region 4 foe No. 2 Forest Park opens up behind Lovejoy just like they did last season, but the gap is widening instead of narrowing after the Panthers were swept by Lovejoy in three close games and graduate their starting backcourt of Alana Denson (Coastal Carolina) and Sarah Matthews (Kilgore) along with 6-foot-2 Destiny Thomas (UCF). Forest Park will still be a handful however with five-star 6-foot-3 junior Sania Feagin, an All-State First Team selection that averaged 13.9 points, 10.1 rebounds, 2.2 steals and 3.7 blocks. 5-foot-8 senior Jasmine Jacob is the second returning leading scorer at 4.7 points per game. 6-foot-2 junior Jasmine Stevens holds promise and will need to improve upon her 3.5 points and 3.8 rebounds in an assumed bigger role offensively. 5-foot-6 junior guard Jordynn Webster moves in from Lithia Springs to give experience to Coach Steven Cole's guard rotation. No. 3 Valdosta put together a sparkling 26-4 record last season and looked good in non-region bouts against stiff competition early in the season. The Wildcats survived a scare in overtime in the second round against Bradwell Institute 67-66 and outlasted Harrison 54-49 before falling to Lovejoy in the Final Four 69-46. Valdosta graduates do-everything star Nia Allen (CVCC) who averaged 13.1 points, 10.2 rebounds, 3.3 assists, 4.7 steals and 2.6 blocks, but Coach E.A. Wilcox welcomes in 6-foot-3 freshman Essence Cody, a dominant rim-protector and low block scorer who already has national attention and should be the best player in school history when all is said and done. Cody joins older sister 6-foot-1 senior Jayla who has seen her own share of success at the varsity level, averaging 7.4 points, 7.2 rebounds and 2.2 blocks per game. The Cody sisters will fit in next to leading scorer, 5-foot-6 senior Ja'Mya Johnson (13.2 ppg, 3.7 rpg, 2.3 apg, 2.7 spg) and 5-foot-5 senior guard Mikeria Carter (9.1 ppg). Coach Sharnesha Smith's No. 4 Glynn Academy burst onto the scene last year, improving from 14-13 to 26-5 with a 42-31 loss to Lanier in the Elite Eight. First Team All-State forward 5-foot-11 Zoesha Smith (UGA) has developed into the coast's best player and one of the elites in Georgia, averaging 19.9 points, 12 rebounds, 1.4 assists, 2.3 steals and 1.3 blocks. The athletic mismatch has third-leading scorer 6-foot junior La'trinity Best (10.5 ppg, 7.3 rpg) back to flank her. Allen University-signee Chmayia Miller's 12.6 points per game will need to be replaced. Though they don't always play the sexiest style of basketball, No. 5 Creekview does play a successful style of ball which focuses on defense and slowing the game down when needed. Coach Roger Nolan has gone 87-29 over the past four seasons, posting a 24-6 mark last year with a trip to the Elite Eight, losing in tight fashion to a much bigger and more talented Forest Park team 54-48. Creekview might not produce annual D-I players like other schools but they know how to win games and play together. The Grizzlies recorded a 15-1 regular season mark in a tough Region 6 and will need to replace leading scorer 5-foot-10 Josie Johnson (11.3 ppg, 9.9 rpg) and Hannah Fitzgerald (7.3 ppg, 5.3 rpg, 2.8 apg, 3.1 spg). Dual-sport athlete 5-foot-11 senior Emily Wilkie, a Florida softball-commit, returns as the team's leading scorer at 8.3 points and 6 rebounds per game. 5-foot-9 Darcey Waters averaged 6.9 points as a sophomore and 5-foot-8 senior Savanna Mason is coming off an All-Region Honorable Mention campaign. 5-foot-3 senior Julia Craft could play a major role this season as a tough-nosed point guard with deep shooting range off the dribble. No. 6 Dacula had some ups and down last year playing with a new-found target on their back as one of the better teams in Class 6A. Ultimately the Falcons finished 22-8 losing 73-62 to Harrison in the Sweet 16. Coach Jason Adams graduates big pieces in Aiyana Hamilton (9.7 ppg) and Valdosta State-signee three-point specialist Kendall Bollmer (9.3 ppg), but the centerpiece returns in Preseason First Team All-State selection 6-foot-2 sophomore Lazaria Spearman (15.1 ppg, 13.7 rpg, 1.5 bpg). Experience surrounds her in 5-foot-9 senior Keyanna Gibbs (8.1 ppg, 4.6 rpg), Gwinnett County assist leader 5-foot-8 senior Nyla Moore (4.3 rpg, 6 apg, 2.4 spg) and guards senior Jin Sileo and junior Haneefat Adanjo. No. 7 Langston Hughes got hot and came out of nowhere to win a Region 5 championship and finish 20-9 with a 55-47 loss in the Sweet 16 to Creekview. Coach Xavier Trice did it with a young team that graduates just two seniors. Sophomore Ta'mia Stargell averaged 19 points and 4 steals as a freshman while rising junior Autumn Phillips chipped in 12 points, 5 assists and 3 steals. Junior Damesha Cain is one of the classification's most dangerous three-point shooters, knocking down 11 in a single game her freshman season. The Panthers should benefit from Douglas County taking a step back with the graduation of Amari Robinson (Clemson) and New Manchester graduating their top three scorers including Kyndall Golden (Vanderbilt), Makaila Cange (Lander) and Anaya Cone (Georgia College). Not traditionally a strong region and one that sent just one team to the Sweet 16, Region 3 will cautiously place No. 8 Heritage-Conyers in the Top 10 to open the year. The Patriots finished 17-7 and earned the top-seed heading into the playoffs but were eliminated in the opening round by four-seed Richmond Hill 40-38. Heritage is set to return their top three scorers in Preseason All-State Second Team selection 5-foot-11 junior Sade Harrell (14.5 ppg, 6.7 rpg, 1.9 apg, 1.7 spg, 1.3 bpg), senior Jayla Jeffries (8.3 ppg) and junior Kristyn Goshay (7.7 ppg, 3.9 rpg, 2.7 apg, 1.9 spg). Life after Amari Robinson (Clemson) might be scary at times, but No. 9 Douglas County should have enough left to be competitive in Region 5. The Tigers finished 22-6 with a 60-55 loss in the first round to Dacula, ending Robinson's illustrious career. Seniors Dymon Cook (9.1 ppg) and Desirae Jackson (7.3 ppg) will be asked to carry the offense along with junior Alana Gibbs (5.8 ppg). The Tigers struggled to score at times without Robinson's presence (19.4 ppg) and will likely try a more by-committee approach this season. No. 10 Stephenson proved all season long that they could hang with the big boys and never shied away from any challenge. The Jaguars finished 18-12 and 12-4 in Region 4, stuck behind Lovejoy and Forest Park. Stephenson lost to Lovejoy by just 5 points and 10 points while struggling with Forest Park's size and losing all three meetings by double digits. The Jags were eliminated in the Sweet 16 by Glynn Academy 50-35 and now lose three starters in defensive stoppers twins Kerrington and Kennedi Larkins along with three-point threat Nikki Culbreath. Stephenson does however return one of the state's more underrated guards, 5-foot-7 senior Kassidy Broussard, a Preseason All-State Second Teamer that averaged a team-best 11.9 points last season. Down low, rough-and-tumble 5-foot-11 senior post Sierra Wynn is one of the toughest rebounders and defenders in DeKalb County, averaging 11.2 points and 9.6 rebounds. For the Jaguars to continue to play at a high level, they will need major contributions from the rest of the roster.
Class 5A
With just three seniors on the roster, last year was supposed to be the year someone would finally knock off No. 1 Buford, but instead the Wolves won their third-straight state championship and now have a once young and somewhat inexperienced roster full of championship pedigree veterans. Buford knocked off Villa Rica 67-59 in a foul fest for the school's seventh title and fourth in the last five years. Furman-commit and Preseason First Team All-State selection Tate Walters leads the pack which finished 29-2. A massive junior class places Buford in the driver's seat for seasons to come. Sara Viti, Blair Wallis and Ashyia Willis are three key pieces in Buford's deep system. The addition of 6-foot sophomore Tamori Plantin over from GAC gives Buford the size they lacked a year ago. Preston Reid, Casey Jones and Ebony Grant all leave leadership voids but tradition doesn't graduate. Now four seasons removed from playing for a state championship, No. 2 Veterans is back playing at a title contending level behind 6-foot-1 Kennesaw State-commit Stacie Jones, a Preseason First Team All-State pick that averaged 14.6 points, 12.8 rebounds, 1.3 steals and 1.5 blocks and set a school-record with 25 rebounds against Buford in their 59-44 Elite Eight loss. Everyone returns to Coach Nicole Miranda's 25-5 team except for second leading scorer Madison Perez who was Class 5A Most Improved after upping her offensive production to 12.7 points per game while draining 73 threes. While Perez's floor stretching ability will be sorely missed, senior Tamia Luckey (11.9 ppg, 4 rpg, 2.6 apg, 2.7 spg), junior Zykeria Jenkins (7.3 ppg, 6.5 rpg) and junior Ansley Miranda (6.1 ppg; 42 3PT) should be enough to keep Veterans near the top of Region 1 as 22-6 Harris County loses three starters to graduation. No. 3 Carrollton's young team is getting more mature each season and now have exceptional cohesion as just one senior graduates. Size may be an issue for the Trojans but 5-foot-7 junior point guard De'Mauri Flournoy is back for her junior season and will open up as a Preseason First Team All-Stater. 5-foot-3 sophomore Kehinde Obasuyi was a First Team All-Region 7 selection as a freshman. The Trojans finished 22-8 with an ugly 62-32 loss at Buford in the Sweet 16 stuck in their minds to serve as motivation this season. No. 4 Statesboro will go as far as 6-foot-1 Georgia Southern-commit Lacy Robins will carry them. The Blue Devils went 25-4 with a 49-47 Sweet 16 loss to Veterans. Statesboro's top three scorers all return led by the First Team All-State guard Robins, who averaged 19.2 points, 6 rebounds, 4.5 assists, 4 steals and 1.4 blocks while hitting 71 threes. Juniors Jamiah Jones (10.5 ppg, 4.1 rpg, 2 apg, 1.8 spg) and Alexis Ward (6.8 ppg) provide offensive support. Last season was No. 5 Villa Rica's year to win it all but they fell short going 32-1 and losing to Buford in the title game 67-59. Deasia Merrill is now at Kentucky while deep-ball threat Tee Windom is at Shorter but Coach Tammy Norred still has a slew of athletic guards that can push the pace and make things happen on both sides of the ball. Seniors Dekyia Cofield, Aliyah Hindsman and Kyndal Coleman compose of one of the best backcourts Class 5A has to offer. They will be asked to set the tone with their defensive pressure as well as get good looks on offense. Without Merrill in the mix, the Wildcats will slip back into the pack and have the same issue as many teams do: a lack of a game-changing big. No. 6 Wayne County flew under the radar and quietly handled their business, amassing a 23-5 record with an Elite Eight berth where they were knocked off by Columbia 49-45. Star 5-foot-11 forward Terren Ward is back for her senior season after averaging 19.6 points and 11 rebounds. Starters Logann Echols and Destiny Marcus will need to be replaced. No. 7 Woodland-Stockbridge comes off a 20-9 season with a 51-47 loss to Harris County in the first round of the state playoffs. The Wolfpack were a dangerous team but slipped to the four-seed in a top-heavy Region 4. Leading scorer 5-foot-5 senior Amia Brown is back after earning First Team All-Region honors and averaging 11.7 points per game. Gritty guards Kyra Hart and Aniya Holmes are big losses but the trio of Rayevan Freeman (5.4 ppg), Savanna Lewis (5.8 ppg, 5.2 rpg) and Nia Lawrence (4.3 ppg, 6.1 rpg) are set to return for their senior seasons. No. 8 Eagle's Landing was bit by the transfer bug this offseason after going 23-6, winning Region 4 and taking a trip to the Elite Eight where they were beat 67-47 by Villa Rica. Leading scorer senior Jaleah Storr (13.2 ppg) is back but junior Jalisa Dunlap (12.7 ppg) has transferred across town to ELCA while 6-foot junior Jada Session moved to Luella. Senior Mariyah Fletcher (8.8 ppg, 5 rpg, 2.4 spg) and junior Mone Florence (5.5 ppg) are expected back but Eagle's Landing's grip over the region may by slipping. No. 9 Maynard Jackson places two juniors on the Preseason All-State Second Team: 5-foot-6 Patsy Mosley (16.2 ppg, 2.3 rpg, 3.7 apg, 2.9 spg) and 6-foot-2 Unique Miller (14 ppg, 11.5 rpg, 4.1 apg, 1.3 spg). 5-foot-11 sophomore Xaviera Dyer returns after winning Class 5A Freshman of the Year, posting 8.9 points, 11.1 rebounds, 1.6 steals and 3 blocks per game. The Jaguars finished 19-7 but were ousted in the first round of the state playoffs by Rome, 82-68. No. 10 Starr's Mill emerged as the team to beat in Region 3, going 11-1 in the regular season but losing to Griffin in the Region Championship. The Panthers went 20-9, losing to Eagle's Landing 41-38 in the Sweet 16. Led by Preseason All-State Second Teamer 5-foot-10 senior Alice Anne Hudson (16 ppg, 5 rpg, 3 apg, 3 spg, 1 bpg), Starr's Mill returns everyone buy SK Kirby and All-Region 3 Honorable Mention pick Alyssa Angelo. All-Region Second Team selection Ashtyn Lally is back for her senior season while Region Freshman of the Year Jaclyn Hester is primed for big sophomore season after averaging 13 points, 8.3 rebounds and 1.5 blocks.
Class 4A
Fresh off capturing their first state title in school history, No. 1 Carver-Columbus has reloaded after a perfect 32-0 season. Five-star 6-foot-3 center Olivia Cochran (Louisville) returns for her senior season after averaging 27 points, 16 rebounds and 8 blocks per game. An influential 2019 class graduated key starters Ja'Nya Love-Hill (Georgia Southern) and Jailyn Shaw (West Georgia) but 6-foot junior Kionna Gaines, a tremendous athlete who can dunk, is back to play an even bigger role. Carver, now a vacuum for some of the top talent in the area, has also added 5-foot-7 guard Diamond McGillberry (Hardaway) and 6-foot-2 junior Enyshuan Jones, who averaged 16.6 points per game at rival Columbus. The last team to beat Carver-Columbus? No. 2 Spalding, who knocked off the Tigers in the 2017-18 Final Four 58-51 before winning the state title. The Jaguars fell in the state championship last year 56-44. Losing All-State guard Aniaya Jester (Lander) is a big blow, but All-State 6-foot-1 senior Corriana Evans is back to anchor Spalding offensively. Evans averaged 13.7 points and 6.2 rebounds as a junior and is one of the best forwards Georgia has to offer. Junior Kierstyn Miller is back after posting 8.3 points per game while 6-foot junior Elicia Threatt figures to improve upon her 5.7 points and 4.7 rebounds per night. The Jags get a shot in the arm with the addition of 5-foot-9 junior Nuriyah Slaton from Greenville. Last season she averaged 8.6 points, 12.9 rebounds, 5.4 steals and 4.8 blocks at the Class A-Public power. Slaton will bring with her championship experience after helping the Patriots win it all as a freshman. No. 3 Luella has been one of the "best of the rest" teams in Class 4A, but hasn't quite been able to make the leap into the elite category. That may change this year as Preseason First Team All-State selection 5-foot-11 senior Keely Brown (Fresno State) teams up with Preseason Second Team All-Stater 5-foot-10 sophomore Paris Miller for one last season. Brown averaged 17.3 points, 8.4 rebounds, 2.6 assists and 3.5 steals while Miller tossed in 13.8 points, 4 rebounds, 2.8 assists and 2.3 steals as a freshman. McDonough, formerly known as Henry County, has long been a thorn in Luella's side and has prevented them from being considered a true state championship contender, beating them 76-67, 61-41 and 63-28 in the Region 4 Championship, but McDonough now figures to take a step back after graduating their top four scorers, giving the Lions an opportunity to officially be the team to beat In Region 4. Luella took a trip to the Final Four, but was eliminated by Spalding 50-28 after being outscored 27-6 in the second half. The Lions graduate three big pieces from their 25-6 team highlighted by Imani McNeal (10.2 ppg, 5.5 rpg, 2.4 apg, 3.5 spg) and Shakira Lowery (5.2 ppg, 9.1 rpg). 6-foot junior Jada Session has moved in from Eagle's Landing to help shore up the interior, but the Lions will still need to develop a trustworthy third scoring option to be able play in Macon come March. No. 4 Sandy Creek quietly put together an outstanding season after starting off the year 1-3 to finish 25-5 with an Elite Eight berth. The Patriots' tough early season schedule prepared Sandy Creek to make a run late as they feasted on one of the state's weaker regions, one that sent just the Patriots to the second round. Though Paris Thompson (13.2 ppg, 5.1 rpg, 2.8 spg) and Nina Lum (8 ppg, 3.6 apg, 2.7 spg) graduate, Sandy Creek should still be a considerable favorite to sweep through Region 5 again. 6-foot-1 Texas Tech-commit Daija Powell is a Preseason Second Team All-State selection after averaging 16.8 points, 9.7 rebounds, 2 steals and 1.1 blocks as a junior. Juniors 5-foot-4 Jania Hodges (7.4 ppg, 6.6 rpg, 4.1 apg, 3.1 spg) and 6-foot Arielle Belinga (7.9 ppg, 10.2 rpg, 1.9 spg) will be crucial to the Patriots' success. No. 5 Cross Creek flew under the radar last season finishing 18-10 with the three-seed out of Region 3, placing behind Baldwin and Burke County before beating West Laurens in the first round of state 56-49 and losing to Carver-Columbus 76-36 in the Sweet 16. It looks like the Razorbacks should be ready to claim the region title with Baldwin graduating Region Player of the Year Crystal Corley (Augusta State) and Burke County saying good bye to Kianni Westbrook (Daytona State) meaning 5-foot-9 junior guard Jordyn Dorsey is undoubtedly the top player in the region. Dorsey, who holds offers from Eastern Carolina and Charleston Southern, averaged 19.1 points, 6.1 rebounds, 2.1 assists and 2.7 steals while sinking 63 threes as a sophomore. Coach Kim Schlein also returns second leading scorer 5-foot-11 senior Micah Bess (11.2 ppg, 6 rpg) and 5-foot-11 sophomore Erin Martin (6.8 ppg, 4.5 rpg).  No. 6 Flowery Branch has been the picture of consistency over the past five seasons amassing a 127-26 record but the Falcons have been unable to corral their elusive first state championship. With three First Team All-Region 7 selections graduating headlined by First Team All-State pick Caroline Wysocki (GCSU), finally capturing that title will get even harder. Expect the offense to now run through 6-foot-3 junior Ashlee Locke, a high ceiling post with plenty of Mid-Major interest.  Great guard play has long been a staple of Flowery Branch's success. Junior Morgan Aguilar will be returning with experience and should be asked to play a much bigger role this upcoming season. No. 7 Baldwin won Region 3 last year and finished 21-7 with a 62-60 OT loss in the Sweet 16 to Luella. Player of the Year and Augusta State-signee Crystal Corley will need to be replaced after posting 16.4 points per game, but sophomore Tamia Smith is dynamic in her own right. Smith averaged 12.8 points, 3.7 rebounds and 1.9 steals as a freshman and will need to carry the load offensively again while pacing Baldwin's full-court press defense as well. Seniors Dasia Harden (7.1 ppg), MiKayla Waller (5.6 ppg, 5.8 rpg) and Tykeidra Jackson (5.2 ppg, 2.9 spg) are all expected back as well. When you have the best player in the state, you always have a chance to knock people off. No. 8 Madison County doesn't have the same balance as last year's 25-3 team, but Gatorade Player of the Year and reigning Sandy's Spiel Miss Basketball Kayla McPherson is ready to break even more records her junior season. The 5-foot-7 highlight reel averaged 23.7 points, 6.5 rebounds, 5.3 assists and 3.5 steals while dropping in a GHSA season-high 64 points against eventual Class 3A State Runner-Up Hart County. The Red Raiders were upset in the Sweet 16 by Marist 51-44 as McPherson battled through a broken hand. Finding help to score around McPherson will be imperative this season as Second Team All-State forward Jordan Bailey is now at Old Dominion after posting 22 points and 10 rebounds per game as a senior. No. 9 McDonough overhauls not only the school name, but the girls basketball program as a combined 54.2 points per game graduate between the Warhawks top four scorers including three All-State selections in Briana Juniel, Paris Mullins (Walters State CC) and A'Maiya Jackson. Its time for Coach Greg Shook's talented youth to be thrown into the fire. 5-foot-8 junior guard Ja'Niah Alexander (4.6 ppg) looks like the new presumed number one option on offense. The long athlete is sharp playmaker that is looking to be more aggressive on offense this season. Junior Sky Watters is another guard that should see heavy minutes as a dangerous outside shooter. No. 10 Troup County fills out the bottom of the poll after a 17-9 record out of Region 5. The Tigers fumbled a golden opportunity to make it to the Sweet 16 as they fell to Oconee County 41-28 in the opening round of the state playoffs. Out of Troup's nine losses on the season, only two were by double digits. The Tigers actually played Sandy Creek well in all three meetings, losing 44-40, 56-43 and 50-47 in the region championship. Troup had some strong showings throughout the year, losing to 26-3 Greenville 53-51, Class 6A quarterfinalist/Region 6 champ Harrison 57-50 and beating Class 5A quarterfinalist/Region 3 champ Griffin 42-33. Most importantly, is that everyone is set to return for Coach Carla Thornton including senior forward Amber Gilbert (16.3 ppg), sophomore Aniya Palmer (13.5 ppg) and junior guard Jada Green (8.3 ppg).
Class 3A
No. 1 Johnson-Savannah repeated as state champs with a 54-50 win over Hart County and should be regarded as the early favorite to win it all again even after J'mya Cutter (15.4 ppg, 5.5 rpg, 4.1 apg, 4 spg) and Jasmine Thompson (13.4 ppg, 9.1 rpg) graduate, thanks to the addition of Preseason First Team All-State pick senior guard Jaida Burgess (17.3 ppg, 3.9 rpg, 3.1 apg, 5.6 spg) who moves over from rival Beach. Burgess moving in helps keep the balance of power over on Sunset Boulevard, zapping Beach of their leading scorer. Burgess will team up with Preseason Second Team All-State pick 5-foot-8 senior Antalazia Baker who averaged 14.7 points, 3 rebounds, 2.3 assists and 3.1 steals per game. Sophomores Zoriah Mobley (8.7 ppg) and state championship hero 6-foot K'lya Hankerson (4.8 ppg, 7.4 rpg, 2 spg, 3.6 bpg) are back to round out the Atomsmashers attack. No. 2 Jefferson finished 25-4 with just one senior on the roster. The Dragons fell in the Elite Eight to Johnson-Savannah 48-32, saving their worst shooting performance of the season for the exact wrong time. Preseason First Team All-State junior guard Livi Blackstock leads a now veteran group along with 5-foot-11 sophomore Natalia Bolden, who was All-State Honorable Mention as a freshman but had ACL surgery on June 6th. Athletic 5-foot-7 sophomore guard Deshona Gaither was an All-Region 8 pick as a freshman, while 6-foot senior Chloe Hiatt brings size inside for Coach Greg Brown. The Dragons compiled an 11-1 record in the toughest region in the state but lost to State Runner-Up Hart County in the Region 8 Championship 68-64. Hart County and Morgan County should be down, giving Jefferson a realistic chance of running the table in region play. No. 3 Beach took two of three from Johnson-Savannah including winning the Region 3 title 59-46, but the Bulldogs fell to Hart County 62-58 in the Final Four, unable to stop Western Kentucky's Torrion Starks, the Class 3A Player of the Year. Beach returns Preseason Second Team All-State picks senior Madison Evans (14.4 ppg, 3.1 rpg, 3.6 apg, 3.4 spg) and junior Kaila Rougier (13.7 ppg, 4.9 rpg, 3.1 apg, 5.3 spg). Sophomore Ameyah Dantzler averaged 4.4 points and 6 rebounds as a Second Team All-Region selection while junior Destiny Whitehead was an Honorable Mention pick. No. 4 Sonoraville opened in the poll ranked No. 7 last year but spent most of the season out of the rankings struggling in a deep Region 6, but the Phoenix rose from the ashes at the right time, beating Coahulla Creek 53-49 in the region championship before marching to the Final Four where they couldn't keep pace with a quicker and more athletic Johnson-Savannah team, losing 64-52. While Sonoraville still could struggle with teams that like to play at a fast tempo, the Phoenix now have deep postseason experience and return their top three players in 5-foot-10 senior Maliyah Parks, a Preseason All-State Second Teamer, along with 5-foot-10 junior Alexa Geary and All-Region junior Abby Chambers. No. 5 Ringgold opens up right behind their Region 6 foe. The Tigers went 18-10 but 14-2 in region play before slipping to the four-seed and losing at GAC 61-47 in the opening round of the playoffs. The Tigers don't graduate a single player from last year's young team which featured six freshmen and three sophomores. Legendary Head Coach Margaret Stockburger returns All-Region 6 First Teamers seniors Sydney Pittman and Rachel Akers while senior Shelby Cole was a Second Teamer. No. 6 GAC had ups and downs last season, finishing 17-12 but winning the Region 7 tournament before losing to Jefferson 84-68 in the Sweet 16. Sophomore guard Kaleigh Addie averaged 15 points per game to lead the Spartans, earning her Preseason First Team All-State honors. Jessica Guarneri has taken over the head coaching duties and will need to replace Kennedi Williams (Liberty), Maya Timberlake (USC-Upstate) and 6-foot sophomore Tamori Plantin who transferred to Buford. Senior Ava Irvin averaged 7.7 points per game and will have an even bigger role this season while sophomore Jaci Bolden was an All-Region Honorable Mention selection after chipping in 5.2 points per game. No. 7 Hart County slides into the Top 10 after a gut-wrenching 54-50 loss in the state championship to Johnson-Savannah. The Bulldogs will take a big step back with losing Class 3A Player of the Year Torrion Starks (Western Kentucky – 26.8 ppg, 6.1 rpg, 5.8 apg, 5 spg), but Hart County should still be competitive with 6-foot junior Taniya Alexander back as a Preseason All-State First Team pick after averaging 18.5 points and 15 rebounds per game. 5-foot-7 senior Shakendra Grove, a three-point specialist, averaged 8.6 points, 4.7 rebounds and 2.2 assists while hitting 44 threes. Outside of Alexander and Grove, Hart County will need to find consistent points if they want to remain a Top 10 team throughout the season. Much like Hart County, No. 8 Dawson County loses their star player Kaylee Sticker (Clemson) from their 22-9 quarterfinalist group that lost to Beach 64-51. Only Sticker and center Anna Lowe graduate however as Coach Steve Sweat returns an experienced group led by All-Region senior guard Sophia d'Oliveira and Honorable Mention selections senior Marlie Townley and junior Maddie Anglin. No. 9 Franklin County sneaks into the poll as the third team from Region 8. The Lions were just 15-11 due to another Bailee Breedlove injury. The success of Franklin County will solely rely upon the health of the Preseason All-State First Team junior guard. Only two seniors graduate from last year's squad. Senior Rose Boyd, junior Elle Varner and sophomore Bailee Aderholdt are top options for Coach John Strickland. No. 10 Rutland posted a 20-10 record and made it to the Elite Eight after slipping to the four-seed out of Region 4. A 75-61 loss to Sonoraville put an end to the Hurricanes' Cinderella run and now Rutland will need to replace leading scorer BreAsia Davis (15.2 ppg). Leading scorers two through six are all expected back led by 6-foot junior Kayla Shines, who averaged 11 points, 8.8 rebounds and 1.2 blocks per game. 5-foot-8 senior Kennedy Stephens pitched in 8.2 points, 5 rebounds, 4.4 assists and 2.8 steals. Rutland should be able to contend for a region crown now that Peach County has graduated All-State guard Da'Nasia Shaw, a Jacksonville-signee that averaged 24 points, 13.4 rebounds, 4.2 assists, 3.9 steals and 3.8 blocks.
Class 2A
Class 2A should be another wild scramble to the finish line but the team who will get a slight head start on the rest of the field is reigning State Runner-Up No. 1 Early County. The Bobcats have the best plyer in the classification in 6-foot-2 junior Makayla Timpson, the defending Player of the Year who averaged 19.7 points, 9.7 rebounds, 1.2 assists, 2.3 steals and 5.8 blocks. Timpson is the most dominant force in the state and she has help around her in bruising 5-foot-9 senior forward Ta'Ziaya Jones (13.5 ppg, 7.2 rpg) and 5-foot-6 sophomore Jordan Eafford (6.2 ppg, 4.2 rpg, 3.5 apg, 2.8 spg). Taliah Wesley (8.8 ppg) and three-point specialist Janya Willaims (9 ppg) will need to be replaced from last year's 27-5 unit. No. 2 Laney's quest for a three-peat was cut short by eventual state champ Douglass 66-60 in the Final Four. An injury to star Jaiden Hamilton (Georgia Southern) held out Laney's leading scorer in the fourth quarter. The Wildcats have had no problems in years past reloading to maintain their championship form and will look to seniors Rocquana Drayton (10.4 ppg), Nekiyah Booker (8.9 ppg) and Whitney Anderson (6.2 ppg) to get there. 6-foot-1 sophomore Sinclaire Fryer figures to play a bigger role this season as well. No. 3 Douglass played elite competition early in the season and it paid off as the Lady Astros won their first ever state title, 57-51 over Early County. Douglass had a brutal stretch to get to the top, beating Banks County, Fitzgerald and Laney along the way. Cold-blooded closer Nekiyah Thompson was outstanding, averaging 23 points and 5 rebounds her senior season but now is at Jacksonville State, leaving a bit of a leadership void. Kayla Pruitt, a 6-foot post that had 12 points, 8 rebounds and 4 blocks in the championship, has graduated as well. Preseason Second Team All-State 5-foot-10 junior guard Ashuntee Weems will be the assumed go-to player offensively for Coach Alana Allen. Scrappy senior on-ball defenders Kayla Sesberry and Ashley McKee are back along with 6-foot-3 senior Ikenya King. The Astros have enough talent to win a lot of games this season, but in crunch time, who will step up in Thompson's absence? No. 4 Fitzgerald finished 27-1, their only loss coming in Atlanta at Douglass in the Elite Eight 68-52. The Purple Hurricanes swept Early County in Region 1 play, winning twice by two points and once by 10. Key pieces Hayleigh Ross (14.3 ppg, 6.2 rpg, 3.1 apg, 4.3 spg) and Keyara Boone (12 ppg, 5.9 rpg, 3.5 spg, 1.1 bpg) must be replaced but Coach Earl Brown still has Preseason First Team All-State selection Trinity Jones as the eye of the storm. Jones averaged 20.3 points, 3.3 rebounds, 3.7 assists and 3.4 steals as a junior. The 5-foot-5 guard will team up with 5-foot-10 senior Kyah Crook (8.5 ppg, 7.2 rpg) and 5-foot-5 senior Zenovia Ellis (6.2 ppg) one last time in pursuit of Fitzgerald's first-ever state championship. No. 5 Washington County slipped to the three-seed in Region 3 and were ousted by Bryan County 39-32 in the first round. Preseason All-State Second Team 5-foot-6 junior guard Miracle Parker averaged 18.3 points, 6 rebounds, 2.2 assists and 2.8 steals while 5-foot-5 senior Destinee Ellison chipped in 11 points per game as the Golden Hawks are set to return their entire 20-8 roster. Washington County has a legit chance to break through and win the region now that Dodge County has graduated All-Staters Destanee Wright (23.6 ppg, 9 rpg) and Europe Brown (16.9 ppg). No. 6 Bryan County won their first 22 games of the season before finishing 26-3, slipping to the two-seed out of a powerful Region 2 and losing at Fitzgerald in the Sweet 16 76-66. Class 2A's most prolific scorer is back for her final season, 5-foot-8 Olonna Rawls who averaged 26.5 points, 6.1 rebounds, 3 assists and 3.4 steals. The Redskins graduate two big role players in Shelby Gunn (10.2 ppg, 6.6 rpg) and Jay Black (8.7 ppg, 13.1 rpg, 1.5 bpg) but senior Alation Eason (8.7 ppg, 2.1 spg) is back. Over the past four seasons, No. 7 Rabun County has compiled a 106-16 record under DeeDee Dillard, going 28-2 last year with an Elite Eight loss to Early County 73-60. Four seniors graduate highlighted by Georgia Stockton (Presbyterian), Brooke Henricks (Southern Wesleyan) and Kaitlin Coleman. The LadyCats return All-Region senior guard Laken Stiles along with seniors Hanna Cannon and Destiny Deetz. A core of five rising sophomores suited up on the varsity a season ago and could see bigger minutes in year two. No. 8 Putnam County is hot on Rabun County's tail in Region 8, one of the best regions the classification has to offer. The War Eagles put a scare into the LadyCats falling 66-61 in their final game of the regular season, but Putnam County's campaign abruptly ended in an upset loss to Elbert County 58-48 in the first round of the region tournament. Putnam County ended the season 16-9 and return their entire roster now with something to prove led by Preseason All-State First Team guard Jashanti Simmons, a multi-sport athlete that averaged 20.3 points, 6 rebounds, 1.6 assists and 3.6 steals. Seniors Marnessia Davis (6.9 ppg) and Kimmie Bonner (6.6 ppg) are Coach Jerusha Hudson's second and third leading scorers. No. 9 East Laurens has been on the precipice of being a Top 10 team for the past two seasons out of Region 3 but Dodge County has dominated the grouping. With Dodge County expected to fall back to the pack, the Falcons and Washington County should both be considered front runners with Southwest-Macon still dangerous. East Laurens finished 17-9 and 8-4 in region play, losing to Swainsboro in the first round of the state playoffs 51-48. Preseason Second Team All-State selection 5-foot-9 senior Scottieria Rozier (16.3 ppg, 5.6 rpg) leads the offense. Natera Perkins (16 ppg) has graduated but 5-foot-9 senior Ikeria Hamilton (11.3 ppg, 9.1 rpg) and 5-foot-5 junior Kristen Hubbard (10.5 ppg) are back to form a strong three-man nucleus. No. 10 Rockmart breaks into the Top 10 after a historic 20-8 finish saw the Yellow Jackets finesse their way to an Elite Eight appearance where they lost to Laney 62-41. Rockmart, who won 20 games for the first time in school history, had a favorable draw after things broke right in the region tournament and state playoff picture. Region 7 regular season champion Model was upset by Chattooga in the semifinals which allowed Rockmart to beat 15-16 Chattooga for the one-seed – the Jackets' first region championship since 1961. Rockmart proceeded to hammer 6-19 Washington 72-45 before seeing 12-18 Elbert County in the Sweet 16, beating the Blue Devils 63-55. It's all in the past however and new Coach Andre Clark shouldn't have to rely on fortunate results to get back into playing meaningful games in late February. Rockmart will battle with Model all season long for the top-seed but one thing Model doesn't have is Preseason First Team All-State 5-foot-10 junior forward Keyarah Berry, North Georgia's most dominant player. Berry averaged 28.3 points, 8 rebounds and 3.8 steals per game. Berry has offensive help in All-Region junior guard Megan Little, giving Coach Clark a potent inside-out punch on a team that graduated just three seniors. Expect another record-setting season for the Yellow Jackets.
Class A-Private
No. 1 St. Francis has arguably had the best roster in Class A-Private over the past three seasons but since Wesleyan and Holy Innocents' have dropped down to the classification, the Knights have nothing to show for it, failing to beat the two powers three years straight in the Final Four. The past two seasons St. Francis has been annihilated by Wesleyan in the semis, losing 71-49 in 2018 and 66-52 in 2019. With everyone set to return except for Jordan Isaacs (UGA) and Jan Azar leaving Wesleyan to build Hebron Christian and Holy Innocents struggling with injuries and transfers, if its not now for St. Francis, when will it be? The Knights will turn to Preseason First Team All-State wing Savannah Samuel (Oregon State) and Second Teamer junior Mia Moore. Samuel was ineligible until February and came back to average 13.7 points over her seven games. Moore, last year's leading scorer, averaged 14.3 points, 5.9 rebounds, 3.9 assists and 4 steals as a sophomore. 6-foot-2 senior Amirah Abdur-Rahim should return as well after being limited to just four games last year, averaging 12.8 per in the early season contests. Senior Chandler Davis (11.1 ppg, 3.2 rpg, 3.4 apg, 3.5 spg) and 6-foot-2 senior Kennedi Philson (10.3 ppg, 6.2 rpg) round out an experienced core. The Knights have more than enough talent to win their first title since 2016, now they have to just execute at the right time. Defending state champion No. 2 Holy Innocents' has a few question marks after thumping Wesleyan in the title game 75-48 with a young group. 6-foot-4 four-star junior forward Jillian Hollingshead returns after being named Class A-Private Player of the Year. She dominated the state championship with 25 points, 10 rebounds and 3 blocks. Also, back is junior Rachel Suttle and All-State Honorable Mention senior Jada Farrell who return plenty of big game experience but after that, Coach Nichole Dixon will have to rebuild some depth. Junior point guard Cierra Foster shined in the championship with 8 points, 6 rebounds, 8 assists, 2 steals and 1 block, but she is out with a torn ACL while Second Team All-Region freshman Marya Hudgins has transferred to Colorado for her sophomore season. Three-point shooter Charlsie Birkel will bring back rotational experience for her junior season. The landscape of Class A-Private girls basketball is starting to shift with No. 3 Wesleyan now at a crossroads. The 13-time state champs have a new face on the sidelines for the first time in 22 years as Coach Jan Azar leaves with her hardware and 571 wins, moving over to No. 4 Hebron Christian. Wesleyan turns to alum Carolyn Whitney to take the reins of the program after guiding Brookwood to a 20-7 season. Wesleyan fell in the state championship in ugly fashion to rival Holy Innocents' putting a damper on their 28-4 season. With Azar splitting and heading to Hebron, the power among the top three – now top four programs is starting to be evenly dispensed as 5-foot-10 junior Nicole Azar and 6-foot-2 sophomore Jessie Parish leave Wesleyan to join Azar at Hebron while 6-foot-1 Northeastern-commit Izzy Larsen has left the state completely, moving to Archbishop Wood in Pennsylvania. Three huge pieces leave but Coach Whitney does have First Team All-State Georgia Tech-commit AC Carter (17.9 ppg, 9.1 rpg, 3.3 apg, 2.6 spg, 1 bpg) and Second Team junior Paige Lyons (11.4 ppg, 4.5 apg, 2.7 spg) to lead the charge. 6-foot-1 junior Alyssa Phillip figures to be the Wolves' third scoring option. Lani Brown's eligibility will help tremendously after losing a season following her move from North Gwinnett. Hebron Christian will go from 14-13 middle of the road program to a state power in due time and with the influx of transfers, that time may be now. Region 8, long owned by Lakeview Academy, will now have to deal with Hebron Christian for the foreseeable future as joining Parrish and Azar are junior Carley Fahey (King's Ridge) and Preseason Second Team All-State pick 6-foot-2 junior Malia Fisher, who averaged a Gwinnett County-best 17.9 points per game at North Gwinnett. The four new faces will join holdovers All-Region 8 Second Teamer 5-foot-7 junior Ella Heard along with Honorable Mention selections 5-foot-6 senior McKenna Taylor and 6-foot-2 junior Carly Heidger. Hebron will deploy a long frontline, but is their guard play around Azar ready to compete with the elites? No. 5 Mt. Paran was named Class A-Private's Most Improved Team as the group of underclassmen went from 13-12 to 24-4 with an Elite Eight appearance powered by six freshmen and six sophomores. Coach Stephanie Dunn will try to make even bigger waves in Year 3 as daughter Kara was named Freshman of the Year and opens up as a Preseason Second Team All-State pick as 6-foot sophomore wing. The Eagles will continue to knock on the door of St. Francis to try and become Region 6's team to beat. They got closer and closer in each meeting, losing 59-42 and 72-56 before falling 70-63 in the region championship. After surviving Athens Academy in the Sweet 16, the Eagles ran into the Holy Innocents' buzz saw 69-35 in the Elite Eight. Mt. Paran now has plenty of experience and expects to win. Surrounding Dunn is 6-foot senior Jasiah Washington, a Second Team All-Region selection, along with sophomore guard Katelyn Dunning. Mt. Paran's balanced offense will see a handful of players crack double digits throughout the year. Graduating guard Maddie Spinetto and seeing 6-foot-2 junior Savannah Casey transfer to Woodstock will open up more opportunities for Mt. Paran's young expanding nucleus. No. 6 Lakeview Academy has been the model of consistency under Coach John Carrick, piecing together a 25-5 record and sweeping through Region 8. The Lions blew out Darlington in the Sweet 16 but lost 76-51 to Wesleyan in the Elite Eight. The Lions must replace All-Region Second Teamer Sadie Thrailkill and Honorable Mention Savannah Kinsey but they have more than enough in the tank to make it back to the Elite Eight with Preseason All-State First Teamer Eliza Snyder (Mercer) leading the way. She is joined by All-Region First Teamer senior Jackie Allen along with Honorable Mention picks senior Maddy Towles and younger sister Joelle Snyder, a sophomore. The road to first round bye gets much more challenging with the arrival of Hebron Christian, however. No. 7 Calvary Day turned in a 27-4 record and captured the coveted one open spot in the Final Four by winning at Stratford Academy 46-43. The Cavaliers lost to Holy Innocents' 70-30 in the semis, hitting their glass ceiling but Coach Jackie Hamilton has a chance to get back after graduating just three seniors. All-State Honorable Mention selections senior Jasmine Akins and sophomore Mahkayla Premo return along with All-Region First Teamer junior Zhani Thompson and Honorable Mention picks junior Tynley Smeltzer and junior Nevaeh Hamilton. No. 8 Stratford Academy finished 27-2 but were edged out by Calvary Day for the Final Four. The Eagles graduate four including Emory Sutherland and Drake Miscall but star seniors 5-foot-4 Nadia Reese and 5-foot-9 Mary Elaine Michell are back to power a talented backcourt. Reese, an undersized guard, is tough as nails and a flash in the open court while Mitchell is an athletic knockdown shooter from deep. No. 9 ELCA failed to live up to expectations as a Final Four team, finishing 21-5 with a 70-43 loss to St. Francis in the Elite Eight. The Chargers go back to the drawing board now that India Bellamy (19.8 ppg, 10.3 rpg) is at Rice. Everything will once again run through Clemson-commit Weronika Hipp, the prolific Polish scoring machine that took a step back to defer to Bellamy a year ago but still pumped in 19.4 points, 4 rebounds, 4.7 assists and 2.7 steals per game. The First Team All-State guard will need a running mate to emerge however. Junior Keslynn Oxendine provided a late spark after being ruled eligible to play, averaging 13.3 points and 8.3 rebounds, but she tore her ACL and underwent surgery on June 6th. The addition of 5-foot-9 junior Jalisa Dunlap from Eagle's Landing will help tremendously, as she comes off a season where she averaged 12.7 points per game. Outside of Dunlap and Oxendine, who will hopefully come back during the season, scoring options to help Hipp consistently are needed. No. 10 Greenforest proved to be a tough bunch, finishing 19-7 with a 76-35 loss in the Sweet 16 to Holy Innocents'. The Eagles actually gave Wesleyan some problems in the Region 5 tournament before falling 55-43. Greenforest will need to replace All-State 6-foot-4 center Aminata Ly (Cleveland State) but guard play shouldn't be a problem as All-Region Second Teamer Mareme Diouf (14.4 ppg) returns after leading the Eagles in scoring while junior Adrianna Jones (10 ppg, 5.3 rpg, 4.3 apg, 5 spg) is back as well.
Class A-Public
Taking the top spot to open the season in Class A-Public is No. 1 Greenville. The Patriots finished 26-3 and are two seasons removed from winning their first state title in 2018. Expected to take a drop off without Brittany Davis last season, Greenville did just the opposite, winning a Region 4 championship before falling in the Elite Eight to Clinch County 69-60. Junior sisters JaBrica Leslie and ShaBrica Leslie are First and Second Team Preseason All-State, respectively. JaBrica averaged 18.2 points, 8.7 rebounds, 3.5 steals and 1.2 blocks while Shabrica posted 16.1 points, 9.1 rebounds, 1.3 assists and 4.7 steals. The dynamic duo gets help from sophomore Amanda Ogletree, who averaged 12.1 points and 3.9 steals. Junior Adrianna Perdue is an experienced guard that averaged 7.3 points, 3.7 assists and 4 steals per game. The loss of 5-foot-9 junior Nuriyah Slaton to Spalding hurts. She averaged 8.6 points, 12.9 rebounds, 5.4 steals and 4.8 blocks. The Patriots lost 71-70 and 73-63 to Marion County before beating the eventual state champs 70-64 in the region championship. Greenville should be able to emerge as the region's frontrunner now that Class A-Public Player of the Year Ansley Whitley and sister Ashley are both at Virginia Tech. Over the past four seasons, No. 2 Wheeler County has been one of South Georgia's best small school programs, posting an 88-22 record but the Bulldogs' window for capturing a championship might be closing as the experienced group returns five important seniors led by All-State Second Team 5-foot-6 guard Sameria Bryant (14.2 ppg, 6.8 rpg, 4 apg, 4.1 spg) and All-State Honorable Mention pick 5-foot-7 Keonya Mincey (17.6 ppg, 3.6 rpg, 4.3 apg, 2.8 spg). Coach Angelia Wright also has 5-foot-11 senior Lela Wright in the mix, who averaged 11.8 points, 9 rebounds, 4 assists and 3.5 steals per game. Wheeler County's 22-6 season ended in the Elite Eight 56-51 against Marion County. No. 3 Clinch County finished 20-8 and took the leap from good team into a true state championship contender when they won at Greenville 69-60 to head to the Final Four, ultimately losing to Marion County 57-49. Coach Chase Daniel takes over for Tanya O'Berry and will need to keep the momentum rolling behind Preseason First Team All-State junior guard Zyhia Johnson (20.4 ppg, 4.5 rpg, 3.8 apg, 3.4 spg) and Second Teamer junior Angel McRae (17.3 ppg, 11.3 rpg, 4 apg, 3.3 spg). Third scoring option 5-foot-10 senior Sanaa Small contributes 9.1 points and 7.2 rebounds per game. If Coach Daniel can develop one more consistent scoring option, the Pantherettes have chance to claim their first state title since 1993. No. 4 Calhoun County went from 18-11 to 29-3, playing for a state championship, losing 50-38 to Marion County. Region 1 Player of the Year Kanashas Enocher has graduated but Defensive Player of the Year 6-foot-2 junior Takia Davis is back after averaging 16 rebounds and 8 blocks per game. Both sophomore Jateriah Winbush and junior Mya Wims were First Team All-Region picks. Calhoun County should once again feast on a weak region that saw just three teams out of 12 finish with more than 13 wins. No. 5 Central-Talbotton was sneaky dangerous out of Region 4, posting an 18-8 record while advancing to the Elite Eight where they were beat by Telfair County 64-45. Honorable Mention All-State junior forward Bernyla Sparks is back along with Hawks' top six other players. Sparks averaged 19.8 points, 9.9 rebounds and 2.7 assists and will be one of Region 4's best players. Senior Shakemia Marshall averaged 12.9 points, 7.1 rebounds and 2.1 assists while junior Ty'Shemia Bunkley (8.2 ppg, 4 rpg, 4.2 apg, 1.8 spg) and sophomore Renijua Johnson (7.3 ppg) now return with plenty experience. No. 6 Bowdon put together another great season out of Region 6, finishing 22-6 with a loss in the Elite Eight to Calhoun County 45-31 after beating Wilcox County 76-67. The Red Devils graduate just one and return all of their key pieces led by 5-foot-6 senior guard Dasia Wyatt, an athletic slasher and stat sheet stuffer. 6-foot-1 junior Tanesha Kirk was a First Team All-Region pick as while 5-foot-10 junior Trista Gay was a Second Teamer as a sophomore. 5-foot-10 senior Tavania Gay and 5-foot-8 junior Roze Langley were Honorable Mention selections for Sub-Region Coach of the Year Jan Fendley. 29-1 defending state champs No. 7 Marion County will try to repeat but will have to do so without game-changers Class A-Public Player of the Year Ansley Whitley and Region 4 Defensive Player of the Year Ashley Whitley. First Team All-State senior guard Jameisha Williams will be Coach Fran McPherson's go-to player. Second Team All-Region senior guard Taylor Green, Honorable Mention pick junior Diamond Franklin and Douglass move-in junior Jada McCall all figure to play big roles this season. No. 8 Turner County had statistical standouts last season and finished 19-9 but could never quite put it all together in Region 2. The Rebels lost 52-42 to Telfair County in the Sweet 16 and now bring back their top four players led by Preseason First Team All-State senior guard Mya Byrd (15.1 ppg, 7.3 rpg, 6.2 apg, 4.7 spg, 1.2 bpg) and Second Team junior forward Yakia Temple (20.4 ppg, 8.4 rpg, 2.7 apg, 3.1 spg). Junior Jaylasia Office rounds out a potent offensive attack with 15.3 points, 9.6 rebounds, 2.9 assists, 3 steals and 1 block per game. Senior De'Ashanti Smith chipped in 9.1 points per game. Now that Telfair County should fall back into the pack after graduating a combined 34.4 points per game between India Wells and Brandy Mackey and Lanier County loses one of the state's leading scorers in Gracie Brunel (26.1 ppg), the Rebels should be able to climb near the top of the region standings. Following behind Clinch County and Turner County in Region 2 is No. 9 Wilcox County. The Patriots posted a 17-12 record with a Sweet 16 loss to Bowdon and now return All-State Honorable Mention junior Alayshia Dixon (13.7 ppg, 12.3 rpg, 2.8 spg, 1.2 bpg) and Region 2 Freshman of the Year, leading scoring Destiny Tisdol (13.8 ppg). JaMerical Marshall will need to have her 11.4 points and 8.5 rebounds per game replaced, but the cornerstones of Dixon and Tisdol along with the rest of their supporting cast back, makes Coach Santita Coon's group a dangerous team. Once the most feared small public school in Georgia, Coach Jeray Randall will try to get No. 10 Pelham back to that level after suffering their first double-digit loss season in nearly a decade. The Hornets finished 18-10 and 12-4 in Region 1 play. They lost at Greenville 61-56 in the Sweet 16. Pelham returns their entire roster led by All-Region First Teamers junior Que'Dasha Ervin (10.9 ppg) and senior Kenaiya Young (1.8 ppg, 11.5 rpg, 2.2 spg, 2.6 bpg). Aniyah Bennett showed promise as a freshman, averaging 9.7 points, 4.6 rebounds and 3.2 steals while Ta'niyah Johnson chipped in 9.5 points per game as a junior.  A robust senior class along with some key underclassmen will determine whether Pelham is ready to compete with Calhoun County and Mitchell County for a region title.