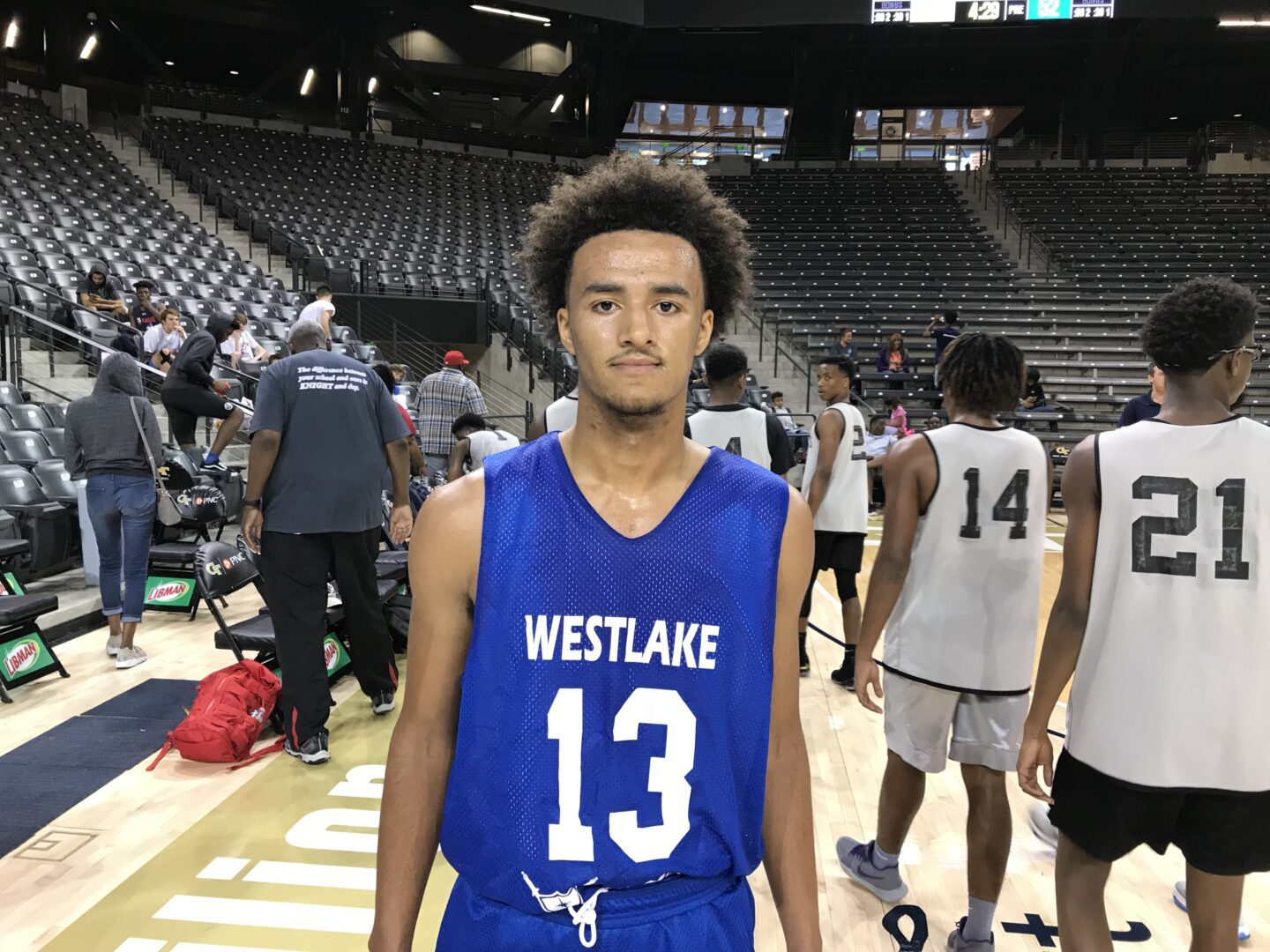 2019 6-4 W D'Antaye Page (Westlake)
Looking like one of the state's most improved players, D'Antaye Page has come out of nowhere, flourishing over the past two weeks. At the Adidas Memorial Day Classic, Page had outbursts of 37 and 32 points with the GA Elite Ballers. This weekend, Page continued his unassuming offensive onslaught. He pumped in 23 points and 6 rebounds in 52-49 win over Upson-Lee. Page doesn't have eye-popping athleticism or elite size, but what he does have is a scoring touch. He drilled two threes and went 5-of-9 from the line on Friday night. Page says that he has been working extremely hard in the offseason. His recent switch to the GA Elite Ballers has now given him a platform to showcase his hard work and the early returns are nothing but positive.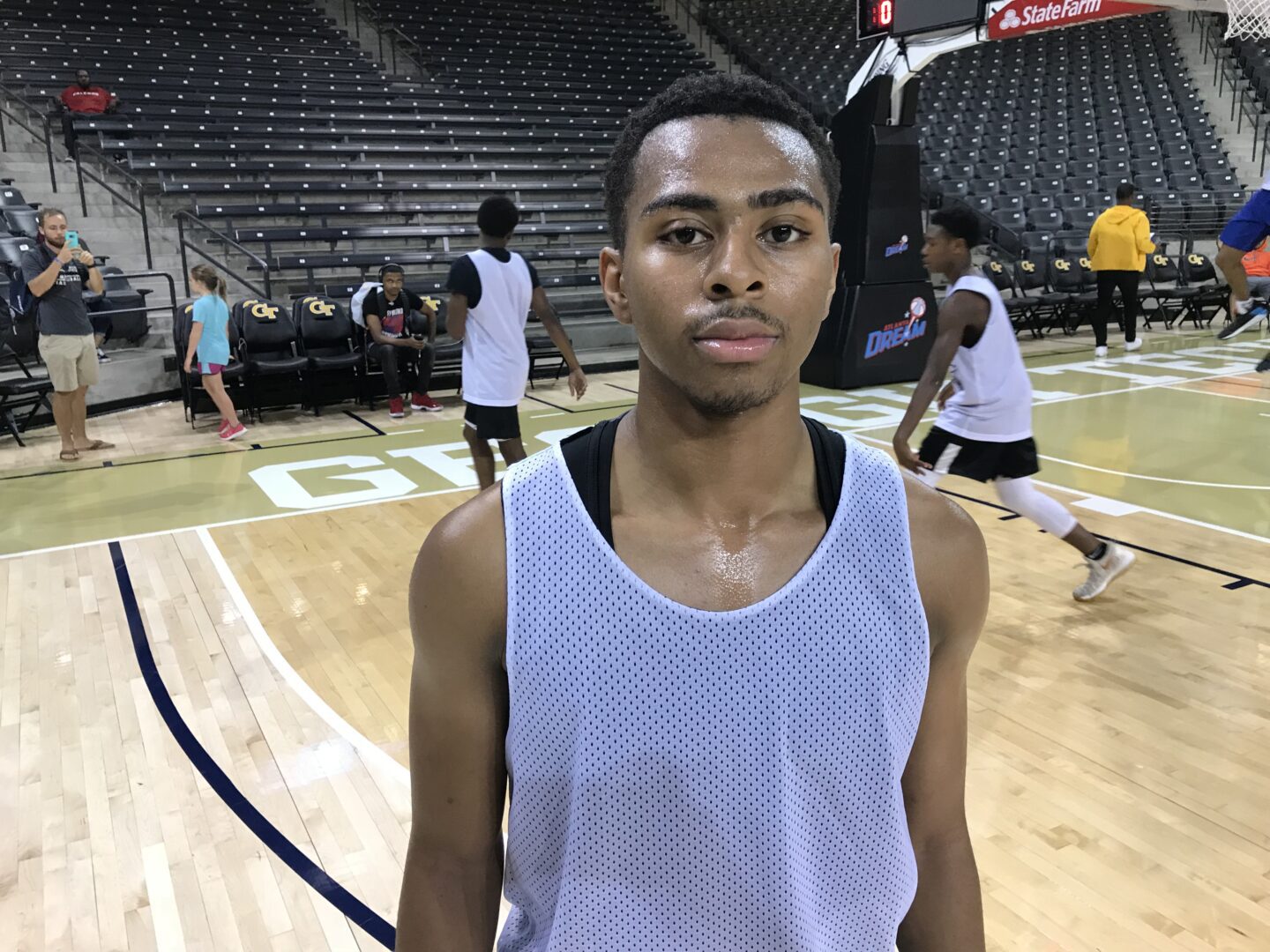 2019 5-9 PG Messiah Thompson (North Atlanta)
Locked up in a 2019 point guard battle with Upson-Lee's Zyrice Scott, Thompson came out in attack mode and willed his team to a 37-35 victory with 21 points (9-17 FG; 1-2 3PT; 1-4 FT), 2 rebounds, 3 assists and 2 turnovers. Thompson likes to force the issue and put pressure on the defense, attacking the basket even with his lack of size. He has an array of floaters and pull-ups that make him a tough cover. For North Atlanta to live up to expectations, Thompson has to toe the fine line of being aggressive while still getting his teammates involved.
2019 6-1 PG Zyrice Scott (Upson-Lee)
The first 10 minutes of the game, Zyrice Scott and Messiah Thompson matched each other point for point, assist for assist and turnover for turnover. As the game went on, Thompson ramped up the scoring while Scott continued to share the ball. Scott scored 14 of his team-high 16 points in the first half. He shot 4-13 FG; 1-2 3PT; 7-9 FT. After a big first half with Thompson guarding him, North Atlanta switched over to 5-foot-8 Virginia-transfer Jarontez Garrett, who really slowed down Scott (1-8 FG second half). While his scoring dried up, Scott still played like a true lead guard, collecting 4 rebounds, 7 assists and 1 steal while turning it over 4 times. In their 52-49 loss to Westlake, Scott finished with 19 points (8-19 FG; 2-3 3PT; 1-1 FT), 3 rebounds, 7 assists, 4 steals and 5 turnovers. Scott will have a high usage rate this year as the Knights' only true point guard and their top perimeter scoring option.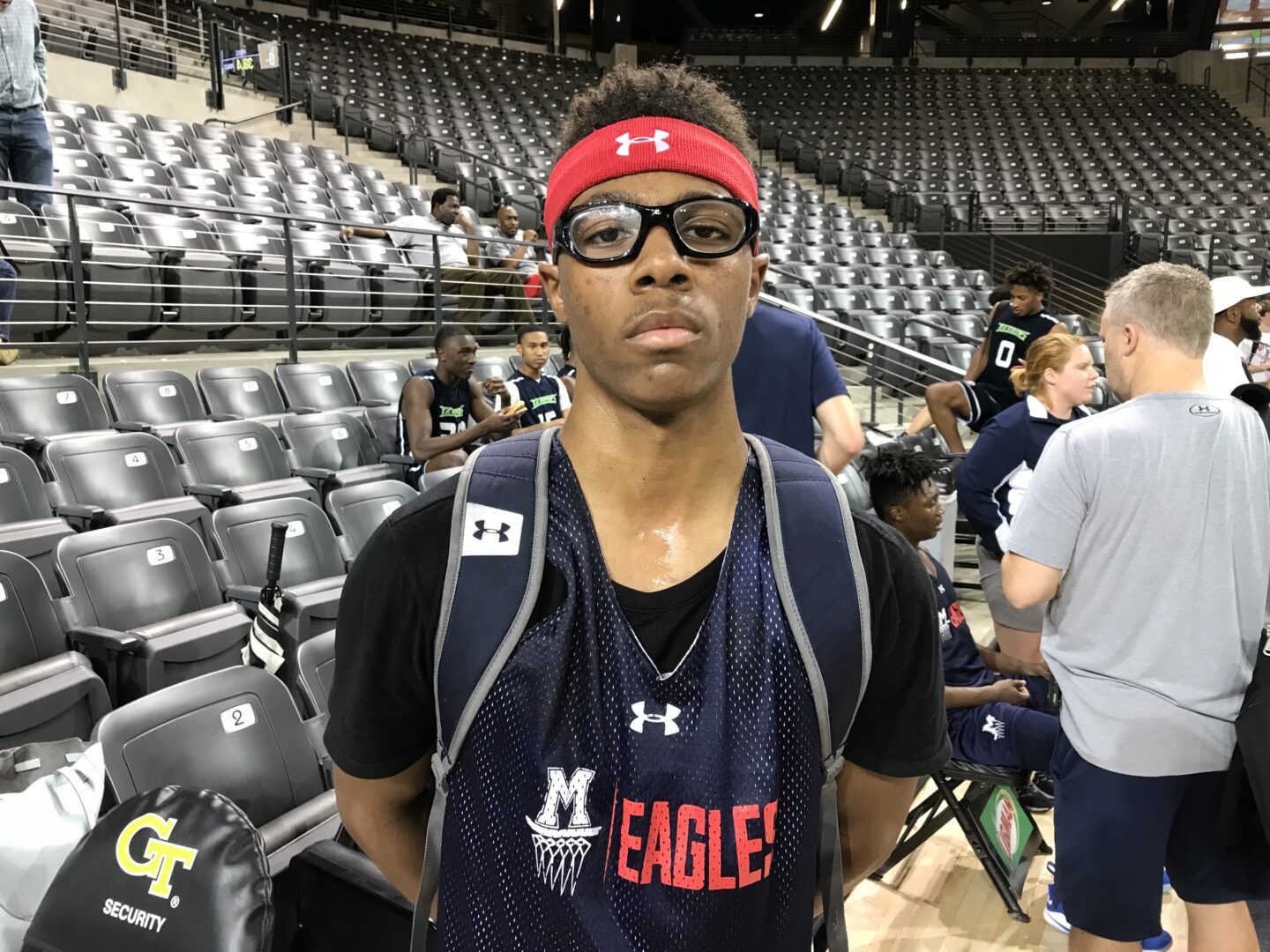 2020 6-2 PG Christian Wright (Milton)
A smooth guard with maturity beyond his years, Christian Wright was in complete control playing in front of a Georgia Tech staff that has already offered. He opened up camp with 19 points, 5 rebounds, 2 assists, 1 steal and 1 block against Kennesaw Mountain. Later vs. Sandy Creek, Wright finished with 20 points, 5 rebounds, 5 assists and 4 steals, keying a late flurry that led to a 68-61 win. Wright drilled two threes apiece in each game and scored from all three levels.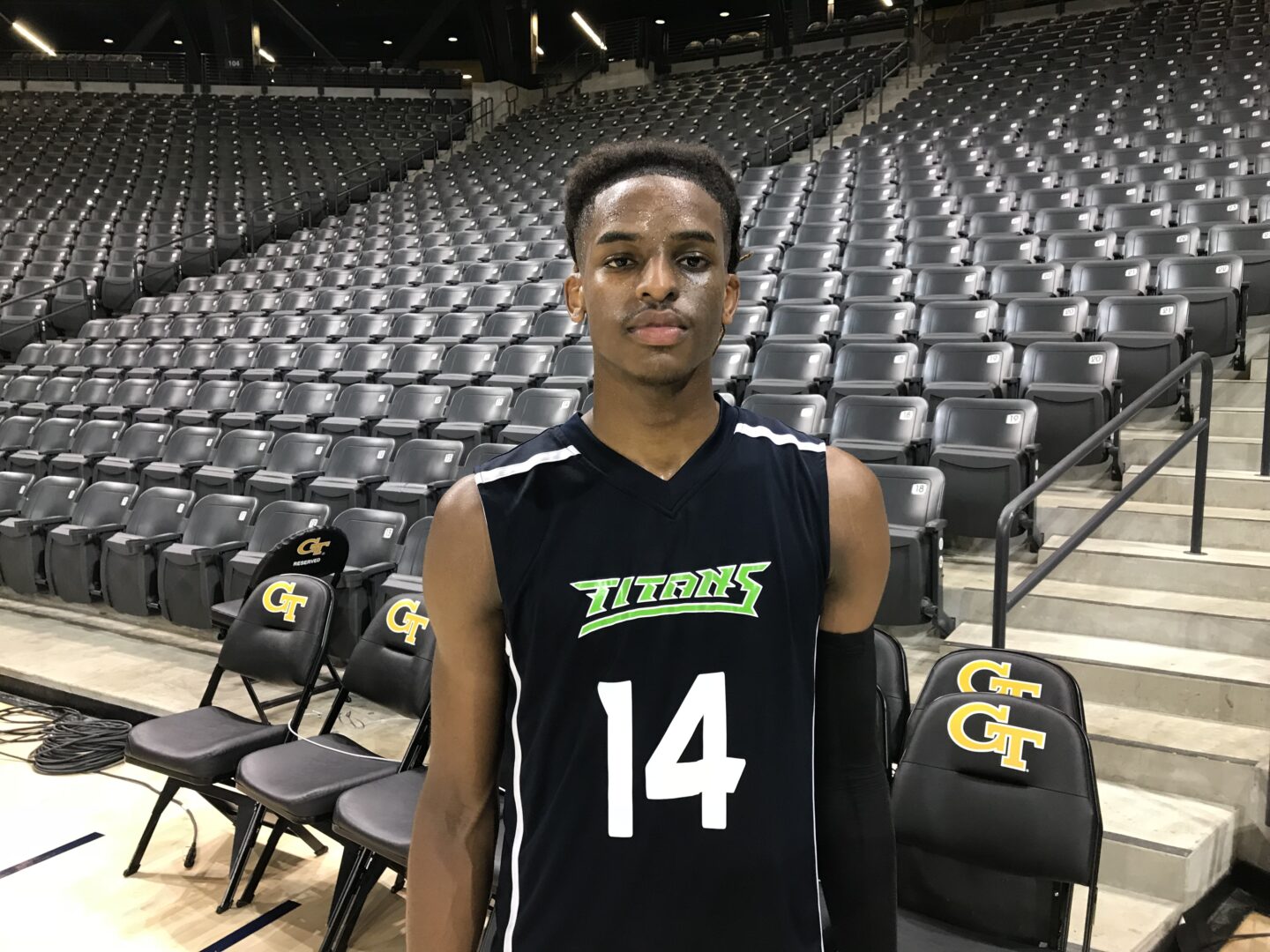 2019 6-4 CG Hasahnn Reynolds (Discovery)
The transfer from Immokalee, FL fit in seamlessly with his ability to share the lead guard duties. Reynolds can run the offense and facilitate or play off the ball. He's got a knack for delivering flashy passes on point. He has a nice stroke and a slender build that helps him slip past defenders. Reynolds finished with 21 points, 6 rebounds, 3 assists, 1 steal and 2 blocks in a 63-60 overtime win against Sandy Creek.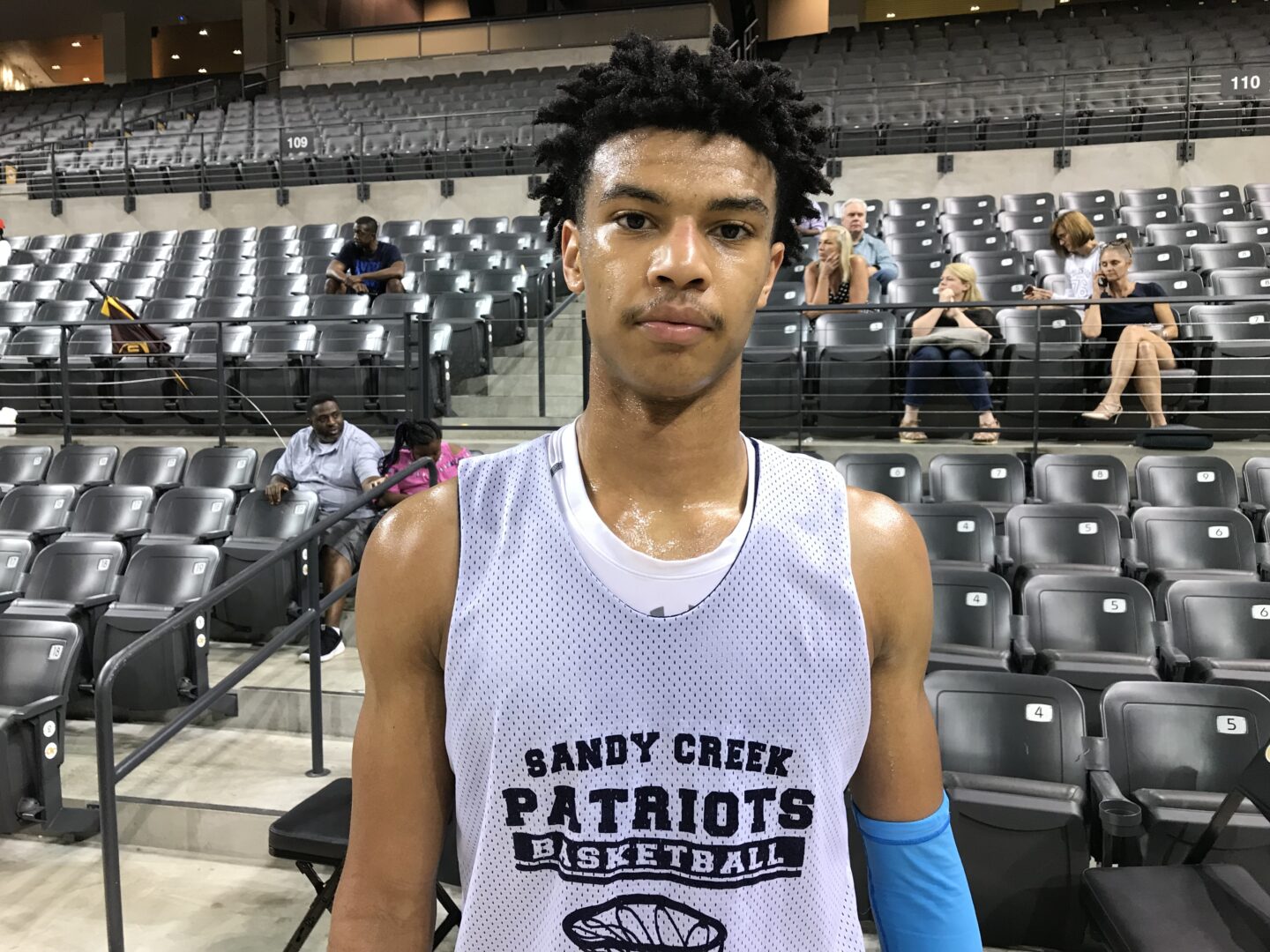 2019 6-8 SF TJ Bickerstaff (Sandy Creek)
TJ Bickerstaff will shoulder a lot of the load his senior season as the Patriots try to work some rotational players into bigger roles while also bringing up younger players to the varsity level. In their loss to Milton, Bickerstaff finished with 18 points (7-8 FG; 2-2 3PT; 2-2 FT), 3 rebounds, 2 assists and 1 steal. Later on Friday night, Bickerstaff's efficiency rolled on, going 13-of-14 from the line to post 19 points, 6 rebounds, 3 assists and 1 steal against Discovery.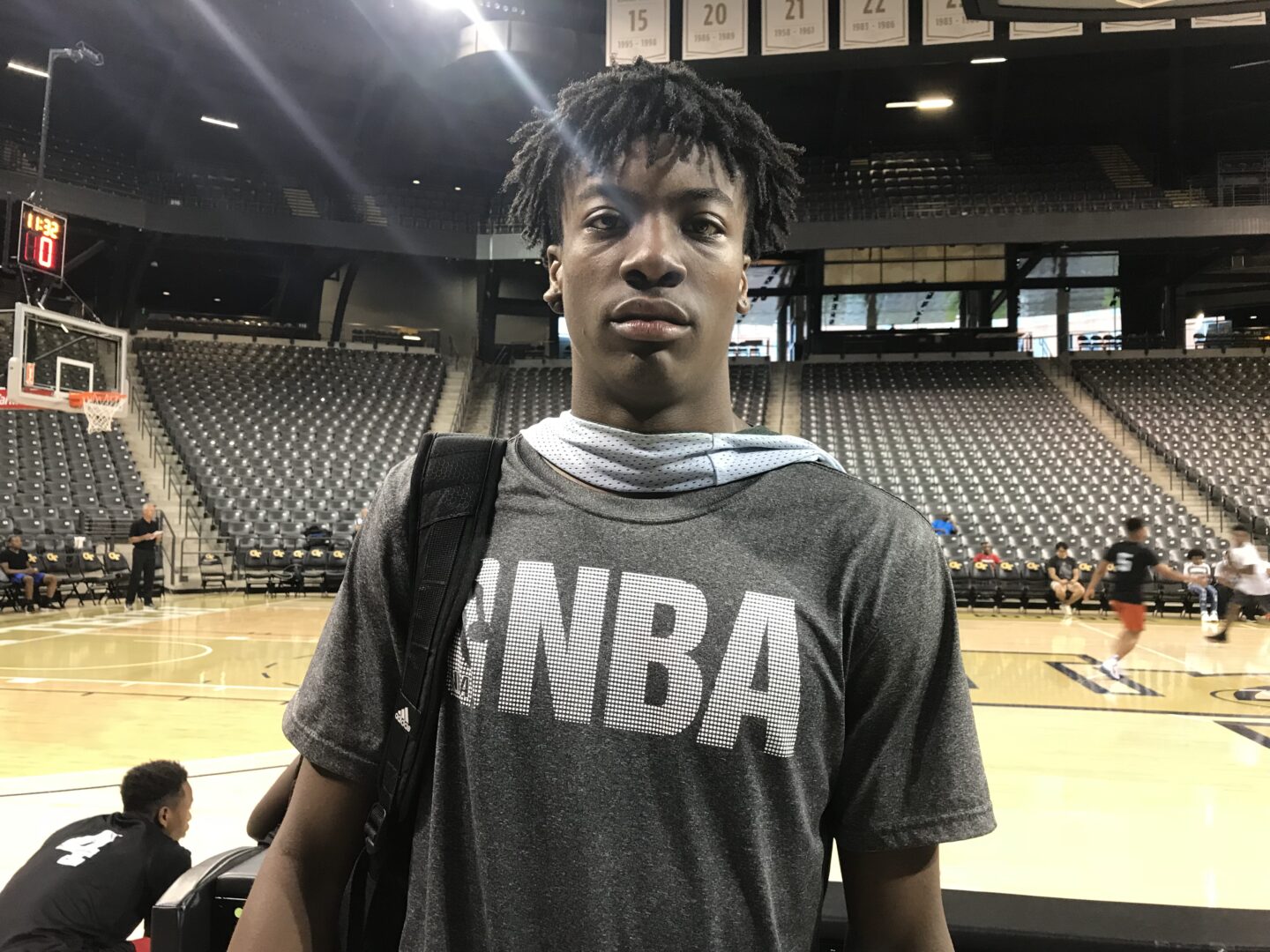 2019 6-7 F Jalyn McCreary (Kennesaw Mountain)
In Kennesaw Mountain's 64-59 win over Milton, Jalyn McCreary totaled 19 points, 7 rebounds, 2 assists and 1 block. McCreary used his size advantage to attack the rim and score around the paint. The lefty still has a few unorthodoxed kinks in his game, but they make him a tough cover as defenses never know what angle he will attack from. McCreary will take his game to the next level as he matures with his shot selection and lets the game come to him.
2020 6-3 CG Khalil Shaheed (Kennesaw Mountain)
Khalil Shaheed is a big, physical, explosive guard that likes to get his feet in the paint. He uses his quickness and strong frame to turn the corner past opponents to get to the rim. He had 16 points, 5 rebounds, 1 assist, 2 steals and 1 block. The combination of Jalyn McCreary and Shaheed should lead to a lot of victories this upcoming season as a reliable cast of role player with their own functionable skill sets are in place at Kennesaw Mountain.
2020 6-6 F Ja'Queze Kirby (Jeff Davis)
Coming up from Hazlehurst, GA, the Top 100 recruit did not disappoint. Although Jeff Davis might take a step back this year due to an important 2018 class graduating, Kirby won't let that stop him from carrying his team to a potential playoff berth. Kirby's elite athleticism was on full display against Westlake while his ability to take over a game offensively shined through against North Atlanta. Kirby is an active rebounder with a quick jump. He has to play every position for Jeff Davis which allows him to serve as a playmaker. Kirby's floor vision standouts. He had a few great passes that looked like easy assists get fumbled away by an inexperienced supporting cast. Georgia Tech Head Coach Josh Pastner was courtside for every one of Kirby's Friday night matchups. As a passive team-oriented player by nature, Kirby will have to be assertive this year and get more selfish at times. On Saturday against Southwest DeKalb, he did just that, hitting five threes to finish with 30 points and 5 assists in a 5-point win.
2020 6-4 G Jaden Walker (Discovery)
The size, ball handling, shooting and overall smoothness of Jaden Walker's game makes him an easy target to breakout this year. Walker hasn't had the success at the varsity level that some other 2020 guards have already had, but the reins may finally be off. In a 63-60 overtime win against Sandy Creek, Walker drilled four threes en route to 21 points, 2 rebounds and 3 steals. The Titans will put out a solid starting five next season and if Walker is truly ready to orchestrate the offense, Discovery could develop into one of the tougher teams in Class AAAAAAA.
2019 5-11 PG Donaven Hairston (Milton)
Coming off a shoulder injury, Donaven Hairston looked energized to be back on the court. He had 13 points, 2 rebounds, 3 assists and 4 steals against Kennesaw Mountain before going for 14 points, 5 rebounds 1 assists and 5 steals against Sandy Creek. Hairston is a shifty guard with a nice touch. He isn't afraid to finish through contact. Most impressive is his on-ball defense. Hairston gets into ball handlers and has a knack for knocking balls loose.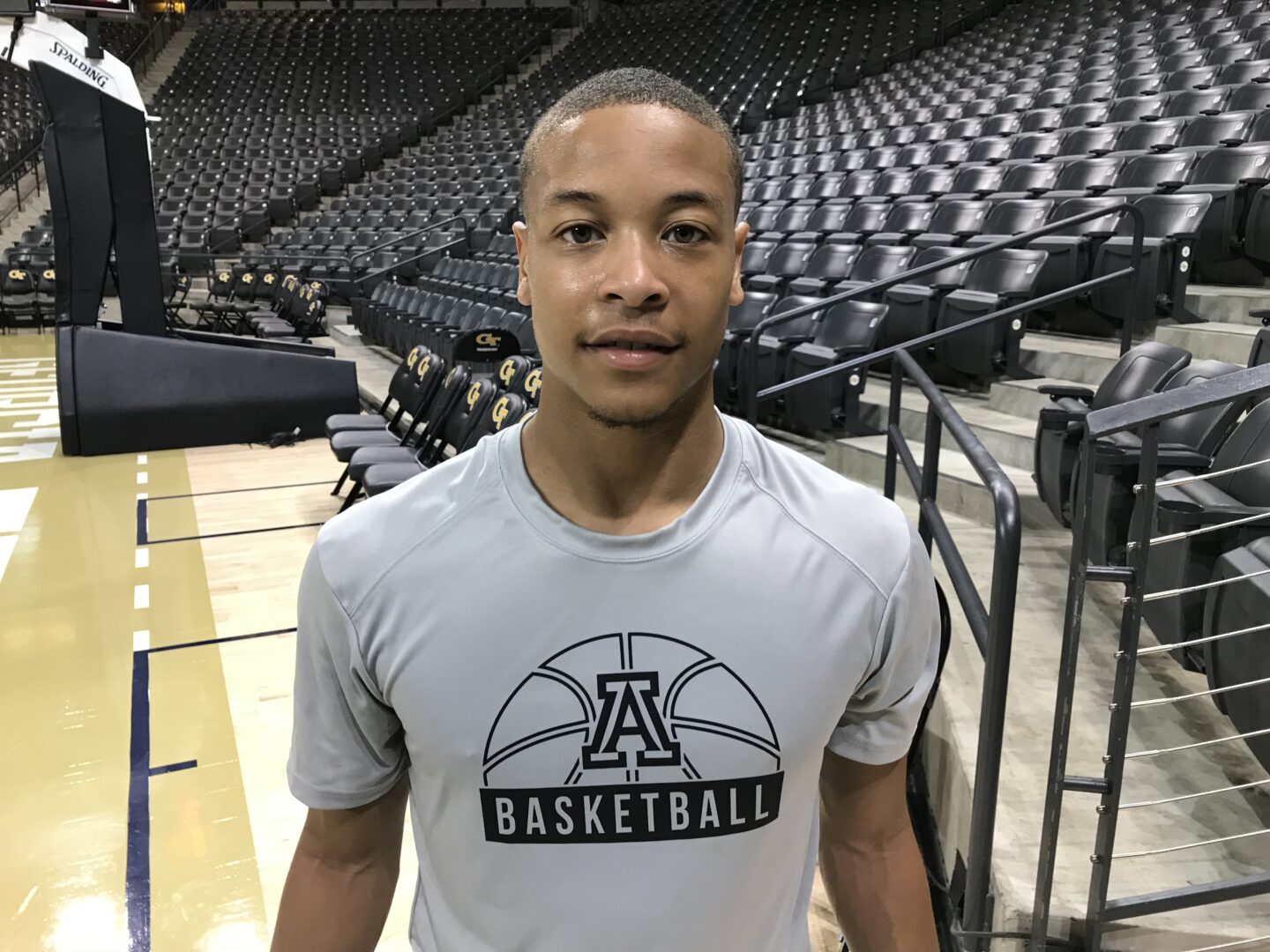 2019 5-9 PG Brandon Barron (Alpharetta)
Brandon Barron was simply electric to kickoff Day 2 of Georgia Tech Team Camp. No one helped their stock more than the elusive 5-foot-9 point guard on Saturday. Locked up with fellow dynamic scorer 2019 PG Da'Marcus Johnson of Tri-Cities, it was Barron who stole the show and carried the Raiders to a 61-49 win. He exploded for 32 points (11-15 FG; 4-6 3PT; 6-6 FT), 1 rebound, 1 steal, 1 block and 0 turnovers. Barron thrives in a pick-and-roll heavy offense, splitting defenders and getting into the lane. His great leaping ability negates the fact that he is usually the smallest player on the floor. Barron scored all over the floor with his quickness leaving defenders in the dust. Barron is looking for a travel team to finish his summer with.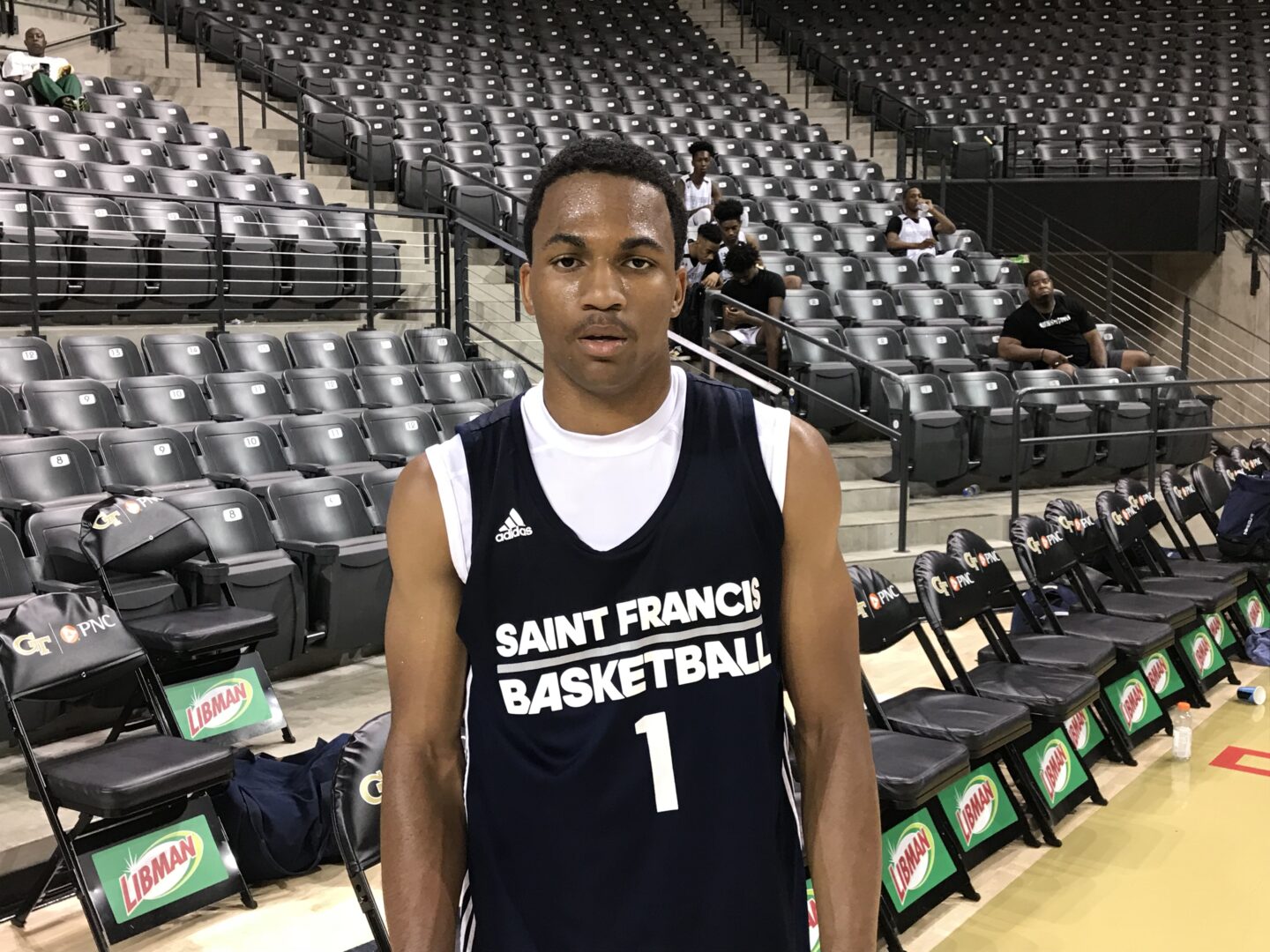 2020 6-1 PG Dwon Odom (St. Francis)
It is hard not to fall in love with Dwon Odom. He turned himself into one of the best point guards in the state, regardless of age last season and now he is continuing to build on it. It's poetry in motion watching him dissect defenses and hardly ever make mistakes. His freakish athleticism lets him glide past defenders to set up his pinpoint passing or his thunderous dunks. Odom's jump shot is getting better each season. He posted 14 points, 3 rebounds, 5 assists, 1 steal and 1 block against Tri-Cities; 19 points, 7 rebounds, 5 assists and 4 steals against Dacula and 17 points, 2 rebounds, 5 assists and 4 steals including the game-winning layup after rallying the Knights from down 14 points against Drew Charter. The stat sheet stuffer may end up as one of the nation's top point guards come 2020.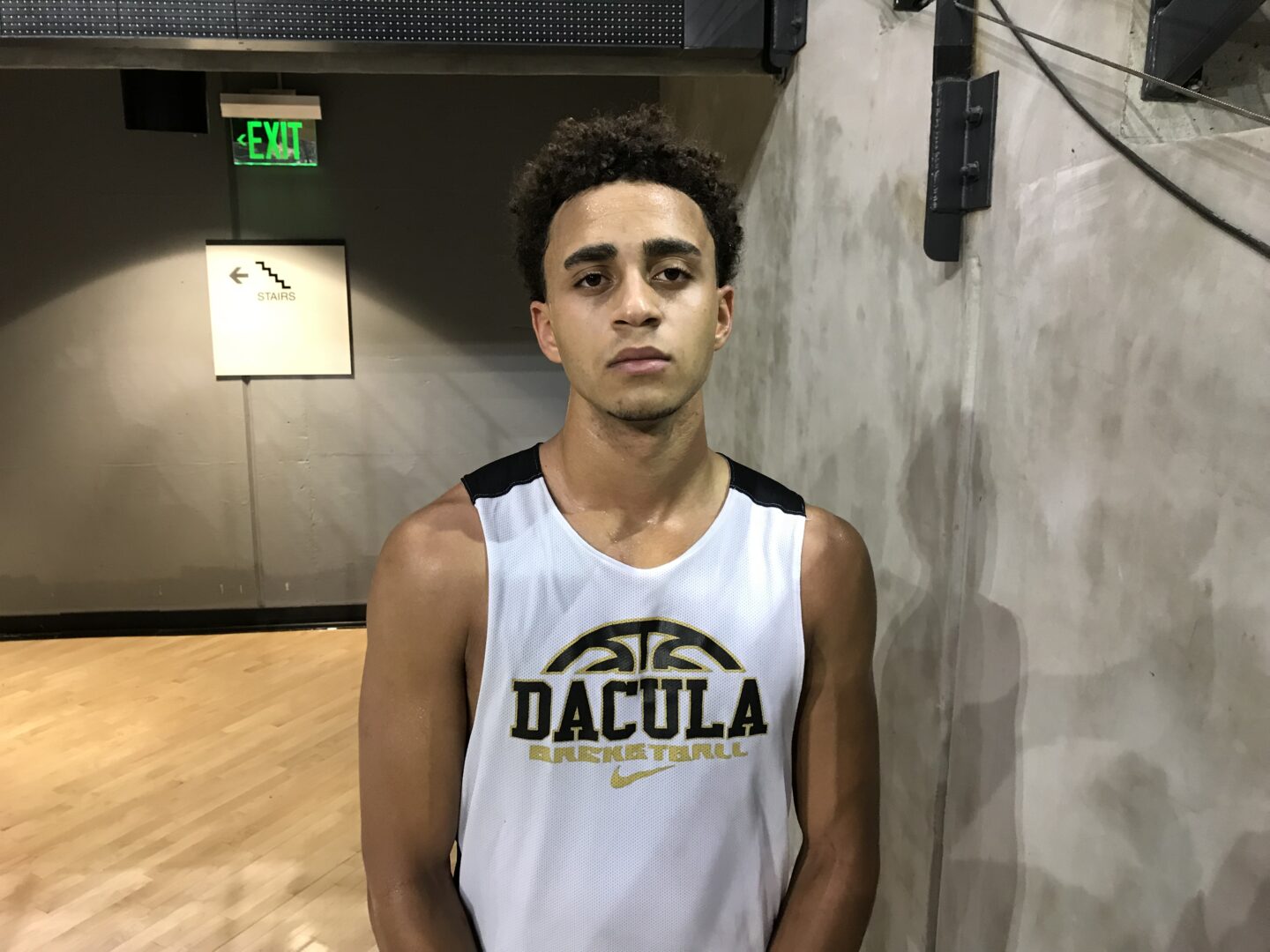 2019 6-2 PG Mekhail Bethea (Dacula)
If Brandon Barron is lightning and Dwon Odom is thunder, then Mekhail Bethea is Mr. Ice. So calm and so suave with the ball, Bethea is heavily underappreciated by colleges even though he is a consensus Top 5 point guard in the state. Bethea does a great job of shielding the ball when getting to the basket, finishing tough hoops through contact. He has a nice outside jumper that rounds out his game. Sometimes Bethea can be too unselfish, deferring to the likes of Brenden Tucker, Quincy Ademokoya and the recently graduated Arusha Hunter. Bethea is a guy that can get you 18 a night if he wanted, but is content with being a pass-first point guard that will settle for 14 & 5. With no Tucker or Ademokoya this weekend, it was time for Bethea to shine with a ton of new faces angling to play alongside the star guard come the Winter. Against St. Francis, Bethea finished with 14 points, 3 rebounds and 4 assists; he had 17 points, 1 rebound and 4 steals vs. Greenforest and against Morrow, Bethea tallied 16 points, 4 rebounds, 7 assists and 1 steal. Bethea is a high academic D-I point guard.
2019 6-0 SG CJ Riley (St. Francis)
CJ Riley is a three-point specialist that has improved his game off the bounce and defensively. He will make a college program very happy as a shot maker. Playing alongside one of the best passers in the state in Dwon Odom, Riley has the perfect situation to flourish in Coach Drew Catlett's offense. He heated up as the day went on, scoring 8 points against Dacula, 17 (2 threes) against Tri-Cities and capping his day with 18 points (4 threes) against Drew Charter.
2019 6-4 SG Marcus Foster (Drew Charter)
Getting my first look at one of the hottest prospects in Georgia, the physical Marcus Foster looked sharp in the first half against St. Francis. He muscled his way to 15 of his team-high 17 points in the opening 20 minutes, using his strength to fluster Dwon Odom and other defenders. Foster drilled two threes and finished at the rim. He tacked on 2 rebounds, 2 assists and 2 steals. As Drew Charter faltered down the stretch, St. Francis made sure the ball stayed out of Foster's hands. They pressed and trapped Foster, forcing him to give it up. A lack of another true ball handler really hurt the Eagles down the stretch. Foster could have stood to demand the ball more over the course of the second half.