6A Douglas County 84, 5ANo. 2 McIntosh 81
Two looks at a three-pointer for Furman signee Jordan Lyons, who canned seven deep balls on the night, did not drop as Coach Hollis Bethea's Douglas County Tigers survived in a thrilling afternoon tilt at Holiday Hoopsgiving. The game was played at a neck-break pace as the full court pressure of the Tigers bothered the Chiefs early on. Douglas County held a 24-18 lead at the end of one and foul trouble began to hurt the Chiefs. Will Washington, McIntosh's floor general who finished with 17 points (9-of-10 FT) and seven assists, picked up a third foul with 4:46 to play in the second and had to sit the remainder of the half with McIntosh down 34-29.  The Chiefs fell behind by as many as 10 points, but would scrap their way back, using a 7-to-2 run to finish the half sparked by Brendon Rowan saving a ball underneath his basket to teammate Ben Bryant who laid it in to bring the game to single digits.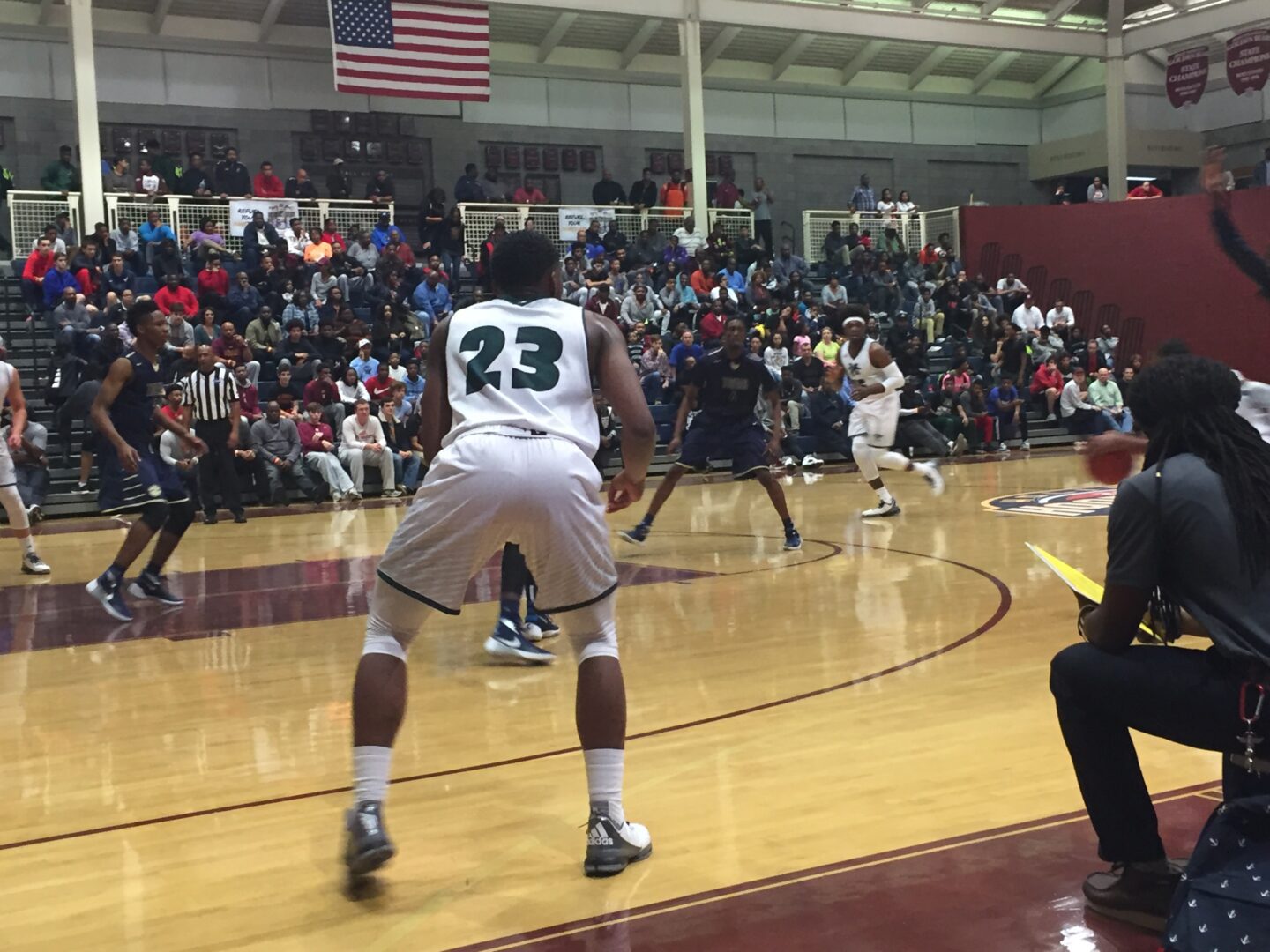 The two focal points of the game were Lyons and Douglas County's Brandon Robinson, who is signed to play at UNC. Robinson scored 20 of his game-high 35 points in the first half and scored in a multitude of ways, drilling five threes and getting to basket and using pull ups in the lane. Lyons went for a team-high 34 for the Chiefs, as both stars were expected to get theirs, it was up to the supporting cast to be the difference makers. Coach Bethea got just that, as Devarion Davis scored 18 points and grabbed seven rebounds. Kalen Clifton added 14 points and five rebounds while Khayl Waters battled for 10 points and four rebounds.
Khayl Waters battling inside for @fulldeny pic.twitter.com/oPKCXbfBlM

— Kyle Sandy (@KyleSandy355) November 28, 2015
McIntosh trailed for the majority of the game, struggling to get over the hump before they finally did so on a Braxton Shaw three-ball at the 6:05 mark of the third quarter which tied the game at 44. But every time the Chiefs would make a push, Robinson and the Tigers answered back to keep them at bay. The Chiefs took their first lead of the second half when Chase Walter grabbed one of his 12 rebounds and outletted the ball out to Lyons as time was expiring entering the fourth. All in one motion, Lyons caught the ball in midair and heaved it to the hoop, drilling a three from halfcourt to give the Chiefs a 61-60 lead entering the final frame.
McIntosh held onto a narrow lead until Douglas County recaptured the lead and led 77-75 with 2:30 to play. Clifton missed a pair of free throws with under 15 seconds to play, giving McIntosh an opportunity to tie. Lyons got two decent looks, albeit contested, but could not sink the game-tying long ball to send the game to overtime.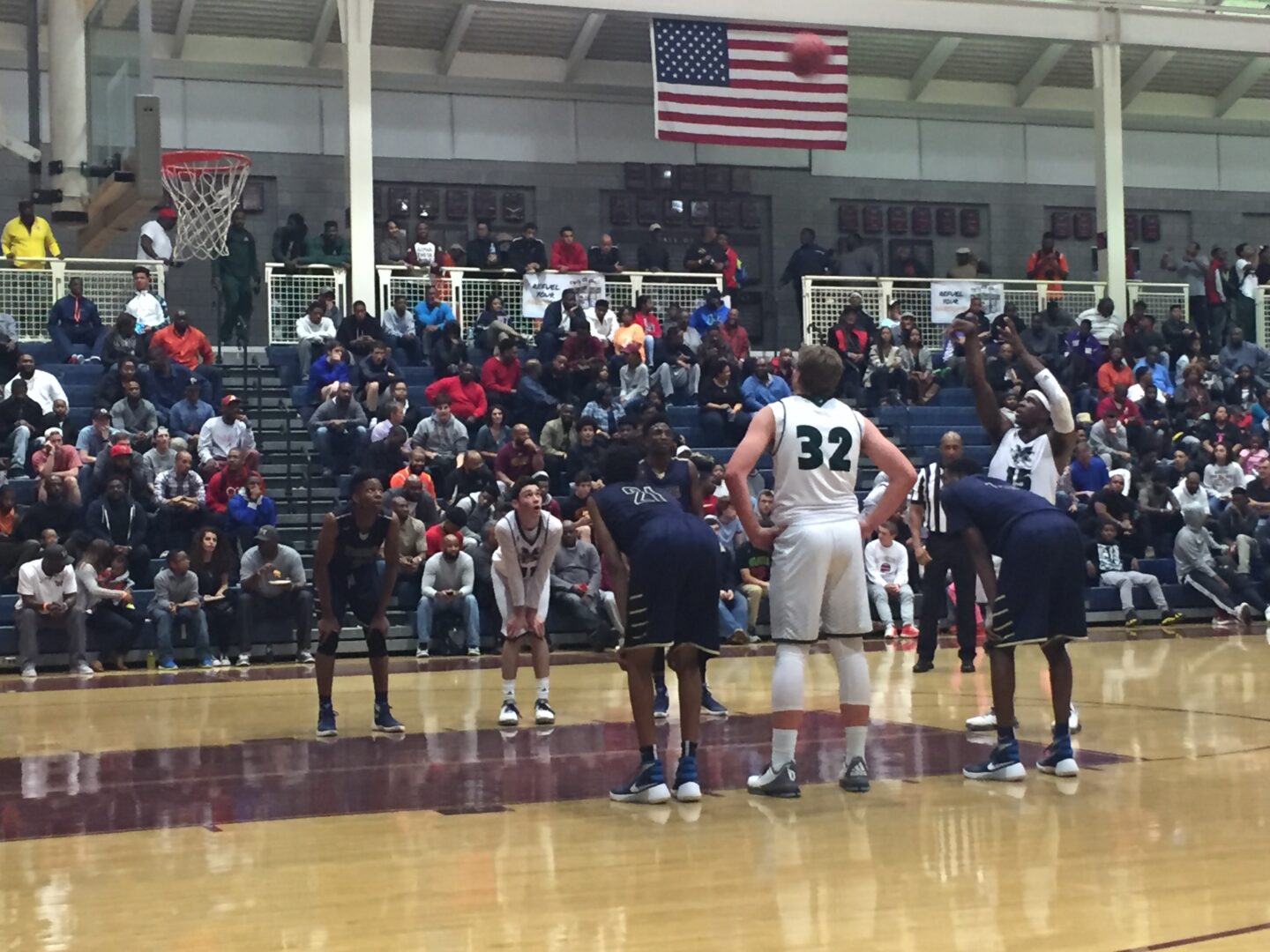 McIntosh, known for its balance, did not disappoint as Dishon Lowery scored 13 points and grabbed a game-high 20 rebounds. He and Walter were both saddled with foul trouble at points in the game. Walter finished with eight points, 12 rebounds and five blocks in the loss.
My Take: Well that was fun, wasn't it?! What a game. I said going in that Jordan Lyons and Brandon Robinson would negate each other with their points (34 & 35), and that it would be up to the rest of the gang. Devarion Davis impressed me greatly and stepped up big time. His 18 points came off active rebounding and a feathery touch. McIntosh just couldn't take control of the game, but they were exciting to watch. Jordan Lyons has unlimited range, Dishon Lowery is an absolute beast on the boards, Will Washington is a true point guard and Chase Walter loves to bend the rim with his dunks. Coach Hollis Bethea's defense was active all night long and harassed the Chiefs, but wasn't wild. They took numerous charges and got Washington, Lowery and Walter all in foul trouble. It's not even fair how good Region 3-AAAAAA is. A loss like this could be good for McIntosh to gain that laser focus as they strive for a state title, and a win like this for Douglas County solidifies them as one of the best teams in the state when they work as a group.
Top Perfomers:
Douglas County
Brandon Robinson – 35 points, 4 rebounds, 2 assists, 1 steal, 1 block
Devarion Davis – 18 points, 7 rebounds, 2 assists
Kalen Clifton – 14 points, 5 rebounds
Khayl Waters – 10 points, 4 rebounds
McIntosh
Jordan Lyons – 34 points
Dishon Lowery – 13 points, 20 rebounds
Will Washington – 17 points, 7 assists
Chase Walter – 8 points, 12 rebounds, 2 assists, 5 blocks