Head Turner
Avery Wilson of Forest Park can flat out score the ball. I said he was 6-foot-1 in my preview, but after shaking hands with him and meeting him face to face, he's closer to 6-foot-3 or maybe 6-foot-4 on a good day. Stock up. The explosive guard didn't play in the first half in a loss to Westminster but decided to give it a go in the second half.
Wilson was nursing a beat up ankle but that didn't stop him from making an immediate impact. His first two touches in the second half? Two layups in a row, charging his way down the lane. Wilson wasn't done there. Not just a put-your-head-down-and-attack guy, Wilson banged in three threes including a four-point play. He finished with 14 points, three rebounds and one steal in one half of work. Not bad, considering he hurt his ankle late in the game and did not re-enter. He's healthy now and will continue to get buckets his senior season. Don't sleep on the kid from Forest Park.
Bright Future
With Malik Beasley being the 19th pick in the NBA Draft, Kaiser Gates entering year two at Xavier, 6-foot-7 forward Chance Anderson gone to San Francisco and Kobi Simmons off to Arizona after a McDonald's All-American career, one would think the St. Francis dynasty would finally be entering its twilight right? You might want to hold off on those predictions because Coach Drew Catlett is enamored with his group, especially his young talent that has worked its way up through the pipelines.
Freshmen Dwon Odom and Chase Ellis are ready to make an impact. Odom at 6-foot-2 but still room to grow a few more inches, is a freakish athlete that has had a great year. The 6-foot-2 Ellis might not have quite the athleticism or ceiling as Odom, but he is an elite scorer, pumping in over 1,000 points over his middle school career.
Final Four
Miller Grove 27, Cedar Shoals 24
Bucket-getter extraordinaire Tae Hardy poured in 13 points and three steals, including the game-clinching steal and dunk at the buzzer. Kevin Paige continued his strong camp with four rebounds and two blocks. Cedar Shoals received 12 points from Snipe Hall and five rebounds. Phlan Fleming finished with six points and three boards.
FINAL@MillerGroveHoop 27@CShoalsBball 24

Tae Hardy with the steal & dunk to ice it.

Hardy 13p
Snipe Hall 12p pic.twitter.com/uJ8vN2HrlD

— Kyle Sandy (@KyleSandy355) June 26, 2016
Woodstock 28, Parkview 27 
Cam Chavers, last season's leading scorer for the Panthers as a sophomore, dropped in nine points and talented sophomore point guard Jamiel Wright added six points but the Wolverines were able to hold on. Late blooming post, 6-foot-5 senior Cameron Crowe was able to negate Ahmir Langlais' dominance inside (four points) and outscored him with seven points of his own. Noah Frith, an active 6-foot-4 junior when healthy, tagged on six points in the win.
Championship
Miller Grove 35, Woodstock 18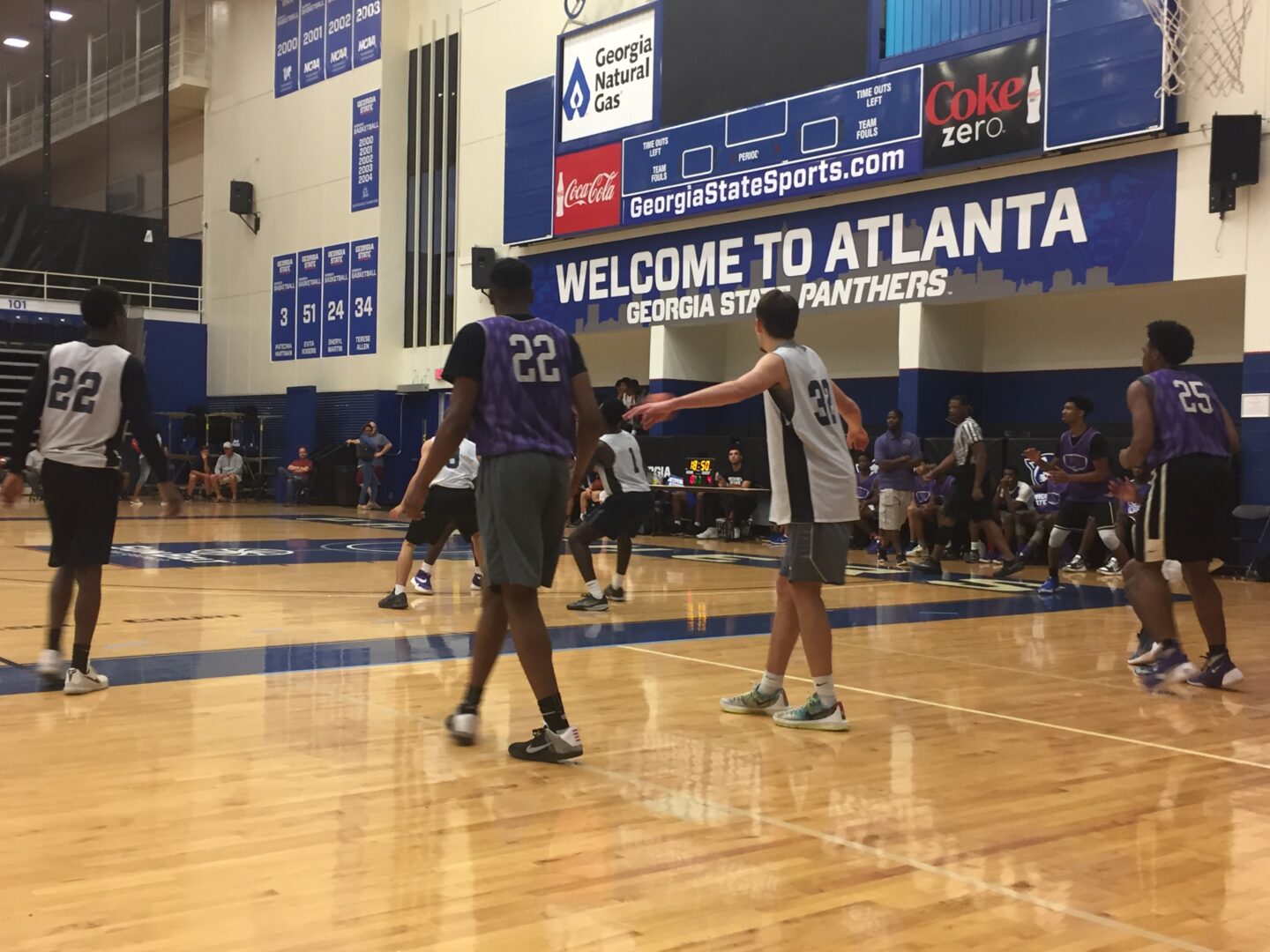 The 7-time state champion Wolverines raced out to a 9-0 lead against the first time in 20 years state playoff berth Wolverines and never looked back on their way to the Session II title. Jalen Mason, a 6-foot-3 sophomore, poured in 11 points for Miller Grove. I liked what Mason did over the course of camp as an active defender on the perimeter that keyed a lot of breakouts over the weekend. Tae Hardy scored six in the win and Kevin Paige corralled six rebounds.
For Woodstock, Tyreke Johnson did everything he could to lead the Wolverines. Johnson, who had a strong showing at Kennesaw State Elite Camp which led to an invite back to practice with KSU, continued his hot summer. The 6-foot-4 guard netted 11 points in the loss. Cameron Crowe performed admirably against the bulkier Miller Grove front line coming up with three blocks.