Alexander
Hillgrove: 53-33 (W)
South Atlanta: 76-62 (W)
Southwest DeKalb: 49-42 (L)
Through their three games on Saturday, Alexander looked like a team ready to make a run in Class AAAAAA. If they are able to navigate Region 5, the Cougars could be in good shape to take a deep march in the state playoffs. Two key additions will make an immediate impact.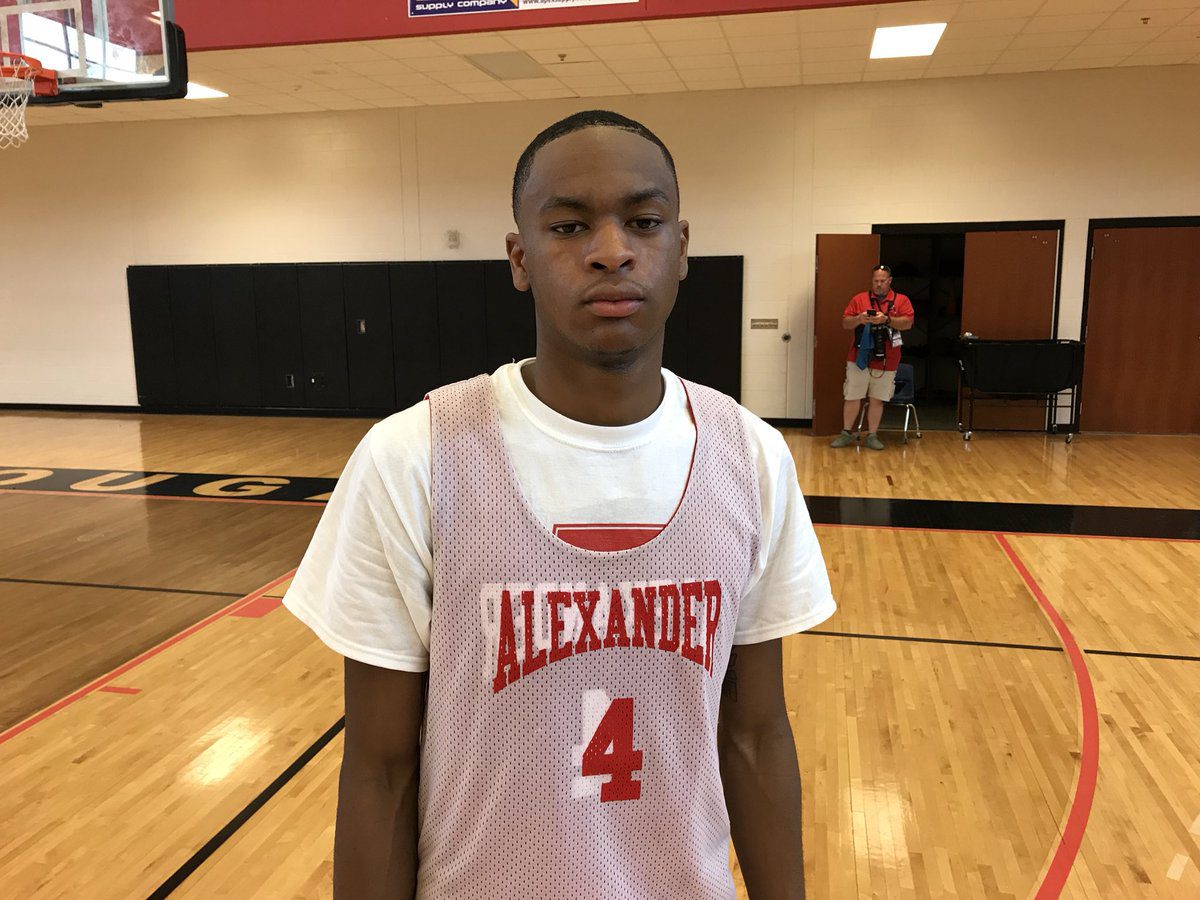 2019 6-3 SG Malik Battle was brilliant throughout the day. The transfer from Douglas County made it obvious why he was First Team All-Region and an All-State Honorable Mention selection last year. Battle was unstoppable at times, averaging 20.3 points over the three games while drilling eight threes. He is a silky-smooth shooter but is good at getting to the rim. Outside of his knack for scoring, it was his mean streak that stood out. Battle is talker on the floor and his mouth is what ignited the final match-up of the day with Southwest DeKalb into feeling like a state playoff game with the intensity and high level of play. Battle is a no-brainer No. 1 option for the Cougars and he played like a legitimate D-I prospect this weekend.
2019 6-5 SF CJ Hawkins will fit an important role with the Cougars this season. The transfer from Maryland provides a little bit of everything. His toughness on the glass will help out Brady Spence immensely. Hawkins was consistent on the day, averaging 8.3 points, 4 rebounds, 1.3 assists and 1.3 steals. Hawkins knocked down three three-pointers and provided energy. He had the highlight of the day when he went hard to the hoop and threw down a one-handed hammer dunk on two 6-foot-6 Southwest DeKalb defenders. Hawkins is a dangerous player that will do what he's asked, but if needed, can be the second scoring option and give 10-12 points a night.
South Atlanta
Alexander: 76-62 (L)
Only one starter from last season and five players suited up for Coach Michael Reddick, but that did not stop the proud program from competing. With no subs to turn to, the onus was on the five to make the most out of their opportunity.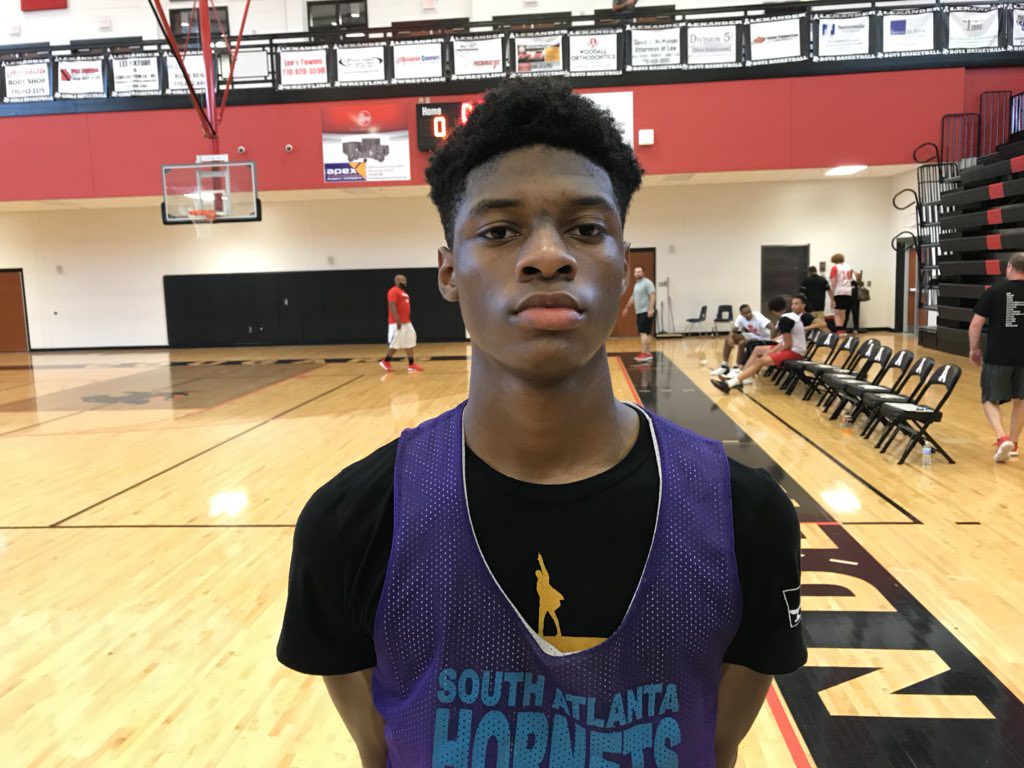 2020 6-3 SG Ja'Quavian Florence will return with a good chunk of experience to a South Atlanta team that loses two of their winningest players in recent years, Dondre Barnes and Jalen Stegall. Florence looks ready to take over the mantle as being the next tough guard in the Hornet backcourt. Florence had a nice flow to his game. He not only dropped in 23 points, hitting three threes, but he led the short-handed Hornets with his overall floor game, collecting 7 rebounds, 6 assists, 2 steals and 1 block. Florence didn't force the issue and played within himself even though the bulk of the offense had to run through him. Florence has a nice jump shot that works best when he plays off the ball. Having a large ball handling role in the offense on Saturday should help him down the stretch to round out his offensive game.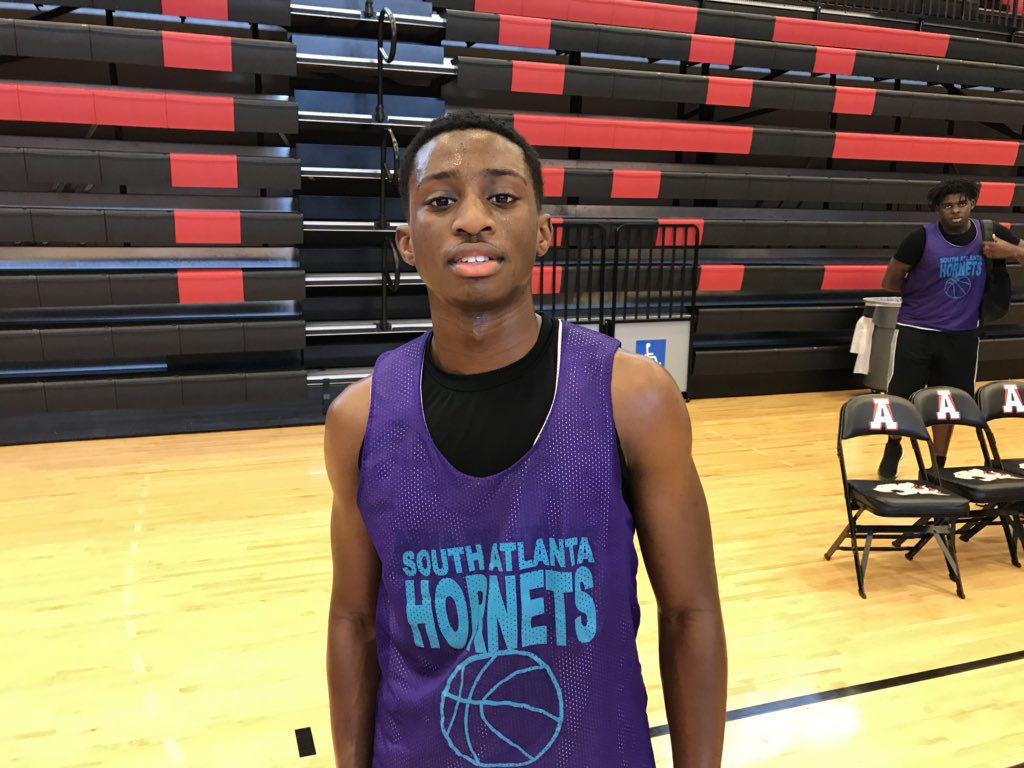 2021 5-11 SG David Hollis stepped up in a major way, banging home five three-pointers en route to a team-high 25 points. The lefty is a tough player. His three-point shot is his best weapon but he still found chances to attack the hole. If he is able to grow some more, he will be better suited for his 2-guard position. He's not quite ready to run an offense at the point guard position. If he can't squeeze out any more inches, working on his ball-handling and ability to finish in the lane would be to area to improve on. Defensively, he has the athletic and strong frame to be able to frustrate weaker guards. Overall, it was a big step forward for the D-Favors Celtic.
Southwest DeKalb
Alexander: 49-42 (W)
The starting five of Southwest DeKalb is intimidating walking off the bus, going 6-1, 6-4, 6-6, 6-7, 6-7. The Panthers will need to get production out of 6-foot-7's 2021 Rion White and transfer from Florida 2019 Jalen Pittman. If the two bigs can control the paint and do the dirty work, Southwest DeKalb will be a scary proposition with the big three already in place.
2020 6-1 PG KD Johnson to no surprise, was the difference maker in a trash talk, highlight filled Saturday finale with Alexander. Johnson applies pressure on defenses from the second he steps foot on the court. He is in attack mode for the entire game and wears down his opponents. After scoring eight points in the first half, Johnson finished with a game-high 25 points, 5 rebounds, 2 assists, 1 steal and 1 block. He buried three three-pointers and picked up 10 points from the foul line. Locked up with Jaylon Brown, a steady 2020 PG prospect in his own right, Johnson showed Brown what a D-I guard right now looks like. Defensively, Johnson rarely ever gives up on plays and notched one of his trademark chase-down blocks that stirred the crowd. His physicality can really bug guards that aren't used to his in-your-face defending. His fire was lit after Malik Battle started jawing with him and the Southwest DeKalb bench. Bad idea. A player like Johnson doesn't need any extra motivation, especially in a summer league game.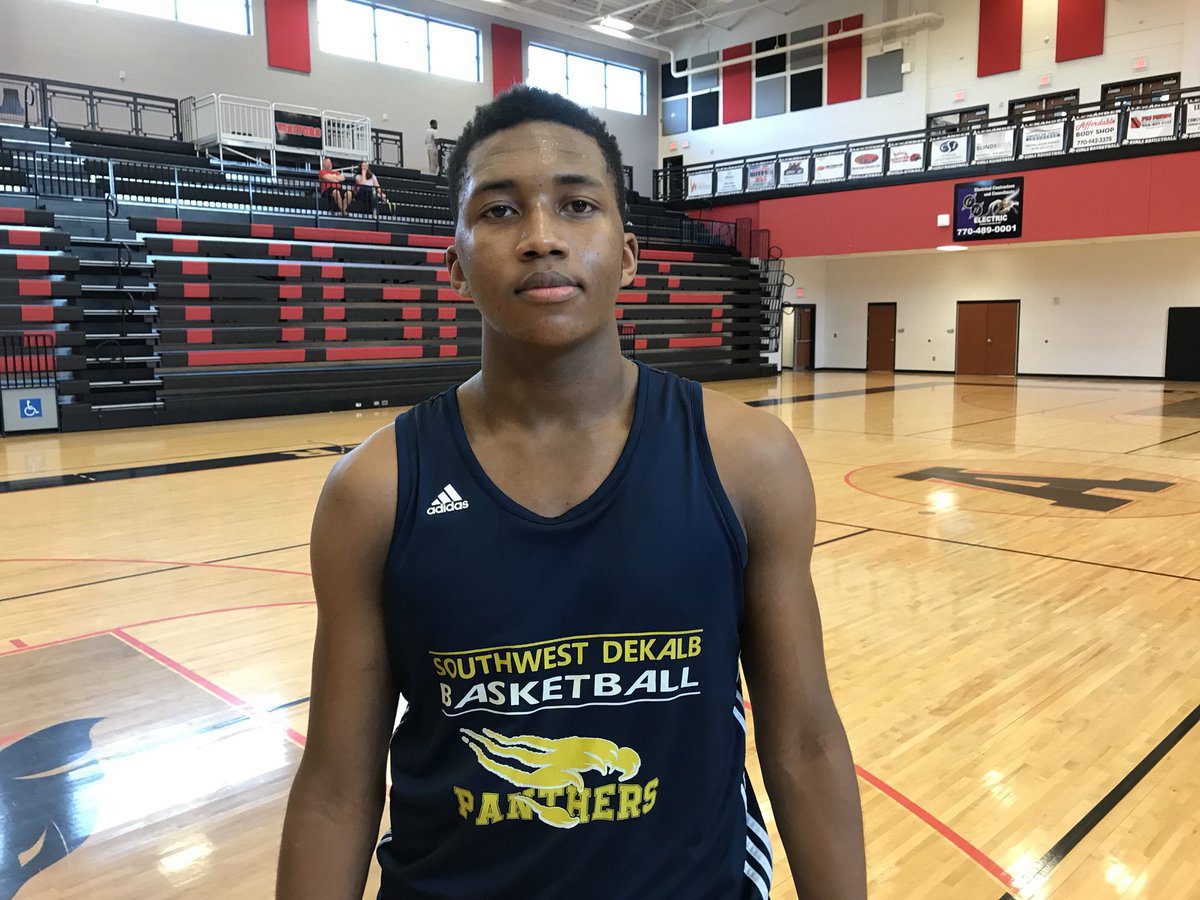 2019 6-6 PF James Glisson III can sometimes get lost in the shuffle with the high-flying escapades of KD Johnson and the sharpshooting of 2020 6-4 SG Eugene Brown III, but Glisson is uber-important to the success of the Panthers. A big body, Glisson still has the skills to play minutes on the wing, even though I feel he is at his best with his back to the basket. Glisson had 9 points (1 three), 4 rebounds, 1 assist and 1 steal. He will have games this year where he will carry the Panthers with his offensive rebounding and inside scoring. I view Glisson as one of the top 2019 power forwards in the state.