No. 13 Miller Grove (31-2) vs. No. 3 Oak Hill (43-1)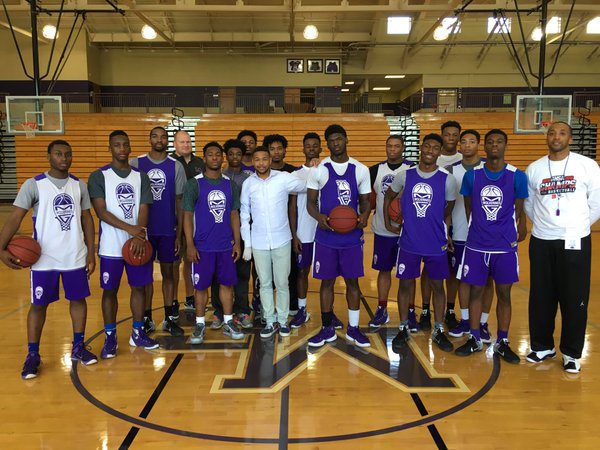 If Miller Grove is the premier basketball program in the state of Georgia, a true dynasty, then what does that make Oak Hill Academy? Mouth of Wilson, Virginia has become the heart of high school basketball. The Mecca of hoops is led by historic head coach Steve Smith who now has a record of 1,024-65. Not bad. This is the next tall task that stands in the way of Miller Grove in the DICK's National Tournament after the Wolverines stunned third-seed Findlay Prep 67-65 on an Aaron Augustin floater with seconds left.
For the first time ever the Wolverines are pegged as the "Cinderella" story, something the Peach State is certainly not used to hearing. They will try to take a second big bite out of the Big Apple but it won't be easy. Oak Hill features seven 4-star recruits and two 5-stars with six players signed to D-I schools and a junior that has already committed to Creighton.
Luckily for the Wolverines, Harry Giles the nation's No. 2 ranked recruit is still recovering from an injury that has caused him to miss his entire senior season but that hasn't stopped the Warriors from running up a 43-1 mark.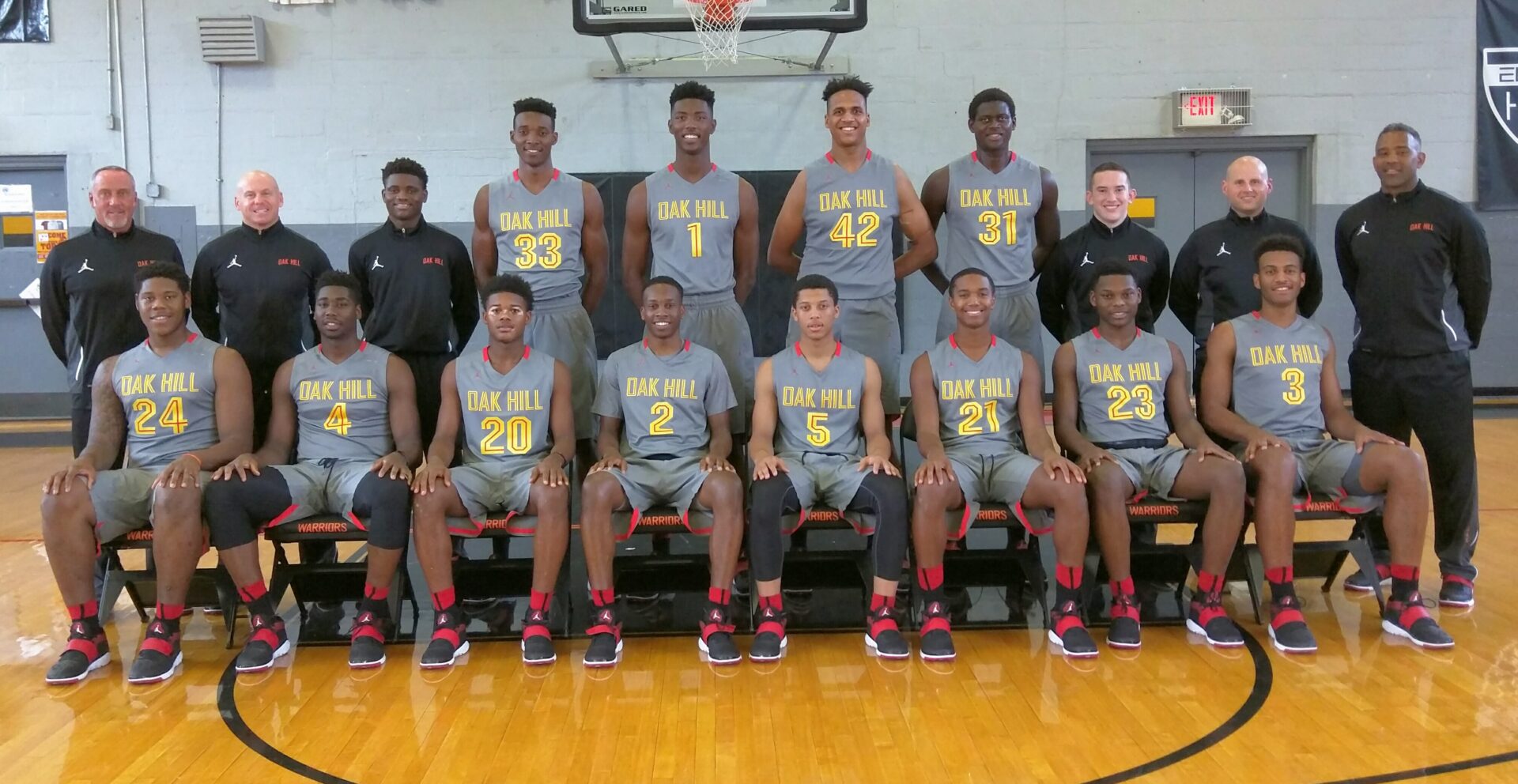 Once again Miller Grove will be giving up size at every position. Lindell Wigginton (4-star) leads Oak Hill in scoring at 16.4 points per game as a 6-2 guard – the smallest player on the team. Mario Kegler (4-star Mississippi State) pours in 14.2 points, Ty-Shon Alexander (4-star Creighton) pitches in 13.8 while Braxton Key (4-star Alabama), Matt Coleman (5-star), Devontae Shuler (4-star) and Khadim Sy (3-star Virginia Tech) all score in double figures.
As solid as Oak Hill is up and down the roster, they can't fall into a run-and-gun three-point shooting contest with the smaller Wolverines like Findlay Prep did. Miller Grove spread out the bigger Pilots and exploited their carelessness with the ball and lazy defensive rotations by getting two feet in the paint and dishing out to open shooters, or even tossing the ball over the zone on skip passes to the open man.
After being saddled with two quick fouls in the first quarter, Alterique Gilbert quickly put the Wolverines on his back and proved why he was a McDonald's All-American scoring 20 points to go with his four assists. Colin Young netted 10 points and Raylon Richardson held his own before fouling out with 12 points and five rebounds. Tae Hardy provided a spark off the bench with eight points as well. Nearly half of Miller Grove's 64 shots came from behind the arc as the Wolverines connected on 8-of-30 three-point attempts.
For once the Wolverines played the role of David to Findlay Prep's Goliath. It wasn't Augustin's game-winning floater that was the stone cast by David, but it was the leadership and decision making of Head Coach Sharman White that proved to be the deathly difference. White outcoached Findlay Prep's Andy Johnson who couldn't figure out a way to get his 4 and 5-star players to focus on each possession, share the ball and play defense. He had to resort to playing a zone defense while Miller Grove comfortably settled for three-pointers, negating the Pilots' size advantage. On the game winning final possession, the Red Sea parted for Augustin as he streaked to the cup.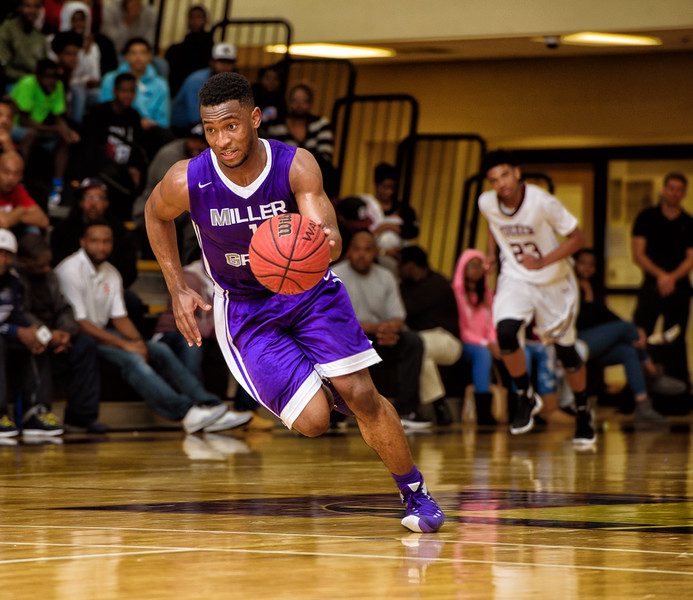 Tonight on ESPN2 at 5 P.M., there will be no April Fools pranks pulled with Coach Steve Smith on the sidelines. The impeccable combination of great talent and great coaching is why Smith has won 94% of his games as coach of the Warriors.
The Wolverines will be up against it again but for some reason it's tough to foresee Sharman White and Alterique Gilbert going quietly into the night as they play with house money.