Every year in every sport there is that one team that comes out of nowhere to surprise people. In the NBA it was our Atlanta Hawks. Last year in the MLB it was the Kansas City Royals. But who are some potential sleepers for this upcoming high school football season? It's not as easy to predict with stats and info not being readily available for every school, but taking a stab in the dark can still be fun. I'll try to run down some teams who I think have a chance to surprise people this year, picking a team from each classification. Also, I'll try to avoid notoriously strong programs that just had a down year.
Class AAAAAA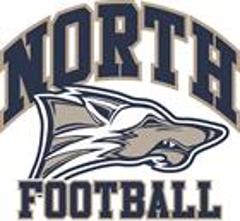 A team that took its lumps after moving up to 6A is North Paulding (4-7). The Wolfpack won a record 11 games in 2013 in their final season at the 5A level, but found out that playing with the "big boys" was a whole other animal. Scott Jones is a strong coach with experience coaching at the highest classification after a 10-year run at Kennesaw Mountain. The Wolfpack return an experienced group ready to take the next step. Senior quarterback Kyle Banks (MTSU) threw for 3,498 yards and 32 touchdowns in his first year starting last season. His two favorite targets also return with seniors D.J. Owens (67 receptions, 1,157 yards, 12 TD's) and NC State-commit, tight end Dylan Autenrieth (468 yards), back to make big plays. Another reason I like North Paulding is the fact that linebacker Javier Williams returns after totaling 97 tackles. A big loss however is William Craig, who has transfered to Buford after notching over 100 tackles in 2014.
Class AAAAA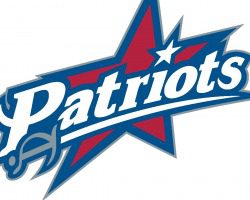 Paulding County (5-5) took a momentous step forward last season and coach Scott Hamilton has the team believing a playoff berth is within their grasp.The Patriots recorded their first winning season since 2003 and have nearly everybody returning on offense. Senior Bailey Johnson and junior Marquis Tre'von Lewis split time at quarterback last year and combined for 2,069 yards and 14 touchdowns.
Lewis added 500 yards rushing and 10 scores as well. Caleb Sailor returns to the backfield after a broken collarbone ended his season after four games. He and Dondre Ledford will see the bulk of the carries. Ledford did most of his damage at receiver in 2014, catching 42 balls for 413 yards, but the top option will remain Antonio Gandy-Golden, who comes off a 54-catch, 891-yard season.
Class AAAA
Under head coach Sean Gray, Southeast Whitfield (6-5) captured its first winning season since 1986.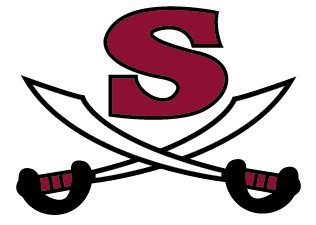 That is 28 years! The Raiders return their top running back Tyler Brown along with dual-threat quarterback Will Swantic. Linebacker/running back Devin Fields brings back a two-way talent that could help spark the Raiders back into the playoffs. Pickens County should fall back to the pack with the graduation of Shannon Brooks (Minnesota) and Northwest Whitfield loses star quarterback Caleb Shiflett which gives reason to believe that Southeast Whitfield could find itself in the playoff picture again.

Class AAA
Coaching is critical in high school football and one of the best in the business to never win a state title brings his 20 years of head coaching experience to the Dawson County Tigers (2-8).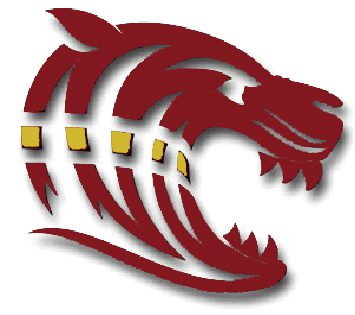 Sid Maxwell has compiled a 128-83 record and has only suffered five losing seasons as a head coach – three coming in his first three seasons at Sequoyah back in the mid-90's. Maxwell runs a Wing-T offense and spent his first 15 years coaching at Sequoyah before moving to Lambert for five years to coach his son. He took off last season, but Dawson County should see success under the strong leader.
Class AA
Wesleyan

(6-5) was extremely young last year and started freshman Banks Ramsey at quarterback. The Wolves' top two running backs return along with top receiver, junior Harrison Cook. Drew Aspinwall led the team in tackles as a junior at linebacker with 99 stops. Jordan Mack is a Virginia-commit and plays both offense and defense for the Wolves. Coach Franklin Pridgen's group played teams tough last season. They lost to quarterfinal participants Pace Academy 23-17 in overtime, Lovett 30-24 and Heard County 28-21. These young pups look to become full-grown wolves this season with some bite.
Class A
Stratford Academy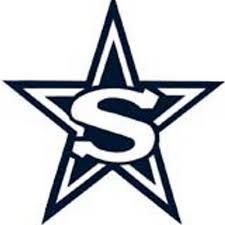 (6-5) and its dominant rushing attack (293.6 yards per game) can steam roll opponents. Dual sport standout Quintez Cephus controls the offense from under center while senior O'Showen Williams is coming off a 1,060-yard, 21-touchdown season. The Eagles lost close games to strong programs Aquinas 28-27 and to Lincoln County 21-20.