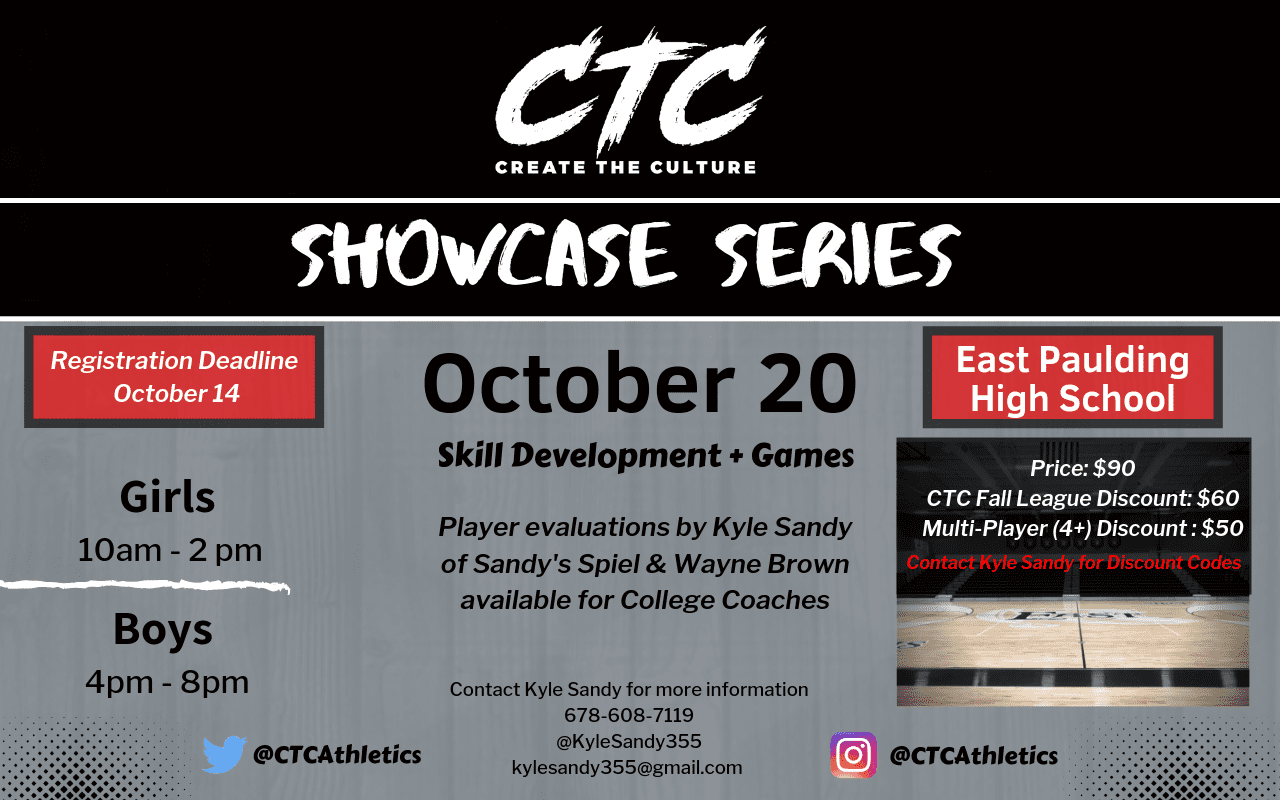 *Registration deadline is October 14*
Join Create The Culture on October 20 for the CTC Showcase Series individual player camp at East Paulding High School.
9th-12th graders are encouraged to register for skill development and games. Player evaluations will be provided by Kyle Sandy, one of Georgia's top talent evaluators/media providers. Evaluations will be seen by college coaches of all levels.
The Girls portion of the event will run from 10 AM to 2 PM before the Boys starts at 4 PM and finishes at 8 PM.
There will be live media coverage provided on Twitter: @CTCAthletics  and Instagram: @CTCAthletics  with retweets to @KyleSandy355's 11.8 thousand follower base.
Discounted prices are available for:
1. Players who participated in the CTC Fall League ($60)
2. Multi-Player (4 or more) registrations ($50)
Contact Kyle Sandy for discount codes on Twitter @KyleSandy355 or via email [email protected]