DeKalb County has been a stronghold for state champions in basketball. It is now 13 straight years the County has won a state title after the Miller Grove boys and Southwest DeKalb girls continued the winning tradition by claiming the Class AAAAA championships, the Wolverines' seventh and Panthers' fifth all-time. On October 25, Tucker High School held Media Day highlighting plenty of storylines to follow in 2016-17.
The Doctor is in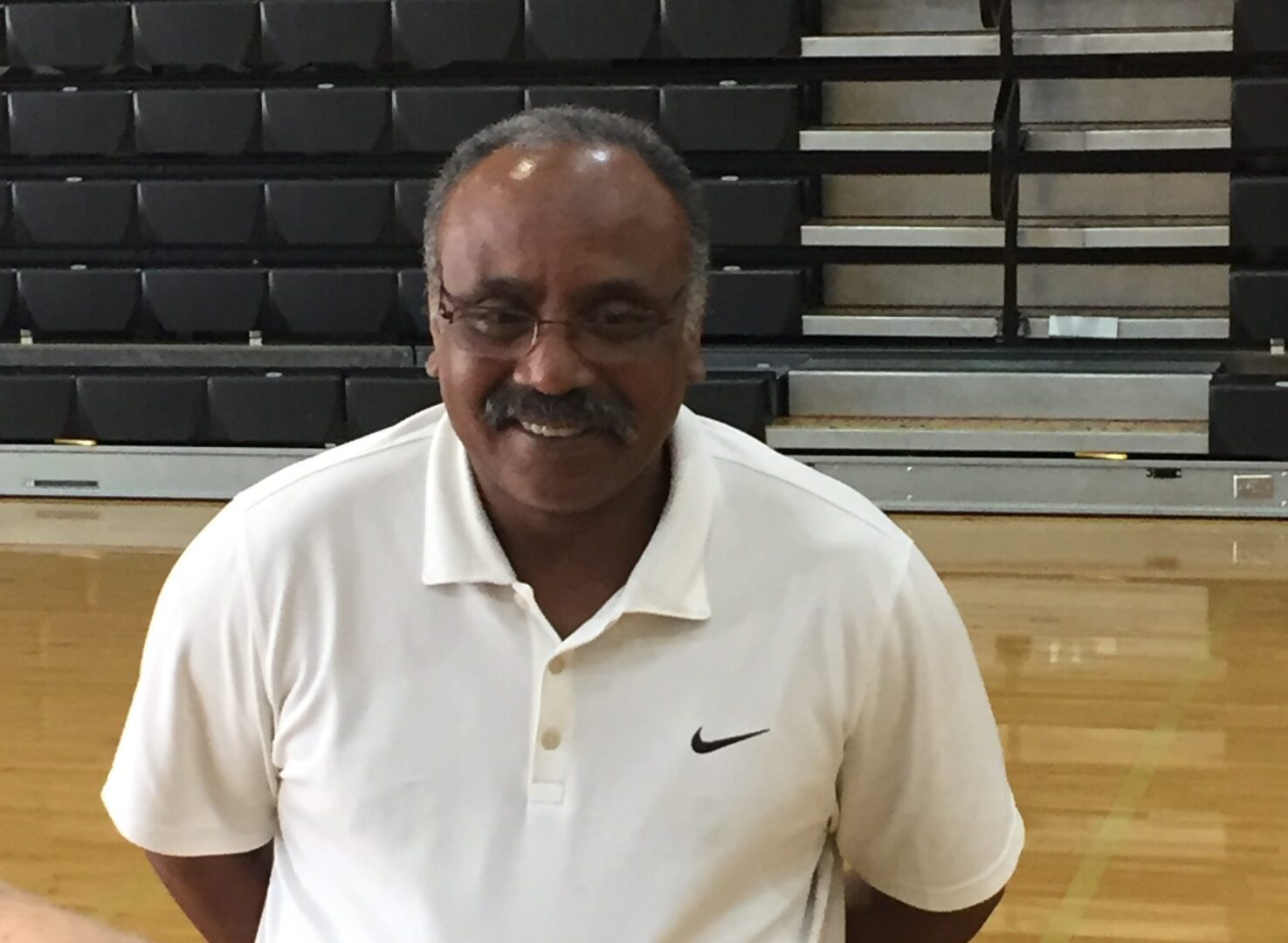 Dr. Phillip McCrary returns to the sidelines at Columbia after spending 25 seasons (1988-2012) on the bench, compiling a 546-185 (.746%) record and winning five state titles. He joins a difficult Region 5-AAAAA that holds defending state champion Miller Grove, Southwest DeKalb, Lithonia, Arabia Mountain, Chamblee, Clarkston and Cross Keys.
"I enjoy the game and sometimes you just got to go back to what you really love," explained McCrary on why he decided to return to coaching after serving an administrative role as Assistant Athletic Director for DeKalb County Schools. "I like administration but I love the game of basketball. Once I was able to see that side and weigh the option, basketball outweighed the administration end."
Being able to view coaching from the opposite end of the spectrum has given McCrary a better understanding and respect for both sides.
"It's totally different. I see the error on both parts. I can see the errors that the administration was actually trying to do for the game of basketball in DeKalb then when I was on the coaching end, I would see the things that we would complain about what they weren't doing and they really were doing, so I can see both ends of it."
On the court, the Doctor has more than enough talent to work with which could equate to some major success in short time for a Columbia program that slipped to 14-13 last season.
"Kenton [Eskridge] is a good kid. He's a real strong leader. [James] Hartry did a great job with him and showing the kid how to be a leader and how to play the game," said McCrary about senior guard Kenton Eskridge who led Tucker in scoring as a junior before transferring to Columbia in the offseason. "He brings that tenacity that we need at the top of the offense and defense.
"We have Jalen Cobb who we've been starting over the past three years. Jalen has always been a great player. That basketball pedigree runs through that family because I remember coaching against his father when his father was playing at Therrell. And then his older brother JerShon ended up at Northwestern, so basketball runs through that family," said McCrary on his senior guard who led the Eagles in scoring last year at 11.7 points per game.
A 6-foot-7 potential difference maker is back at Columbia for his senior season after playing at Pius XI in Wisconsin last year.
"We got Reyhan Cobb back. Reyhan brings us back a stretch-four guy that plays inside as well as pops outside."
McCrary's junior class boasts a pair of high upside wings that played with the Southern Stampede over the summer, one who the Doctor notes as an X-factor.
"We have Lorenzo McGhee, who is about 6-foot-5 and is a real hardnosed type player that does the dirty work for us and gets rebounds and runs the floor. Then we have (TJ) Terrance Boykin. Lord knows if that kid – when he puts it all together – that's going to be a sight to see on that floor. Because out of the whole team, that's the kid with the most talent that can really make that team go. If we get Terrance going, you're going to see Columbia going a long way."
Panthers looking to get over the hump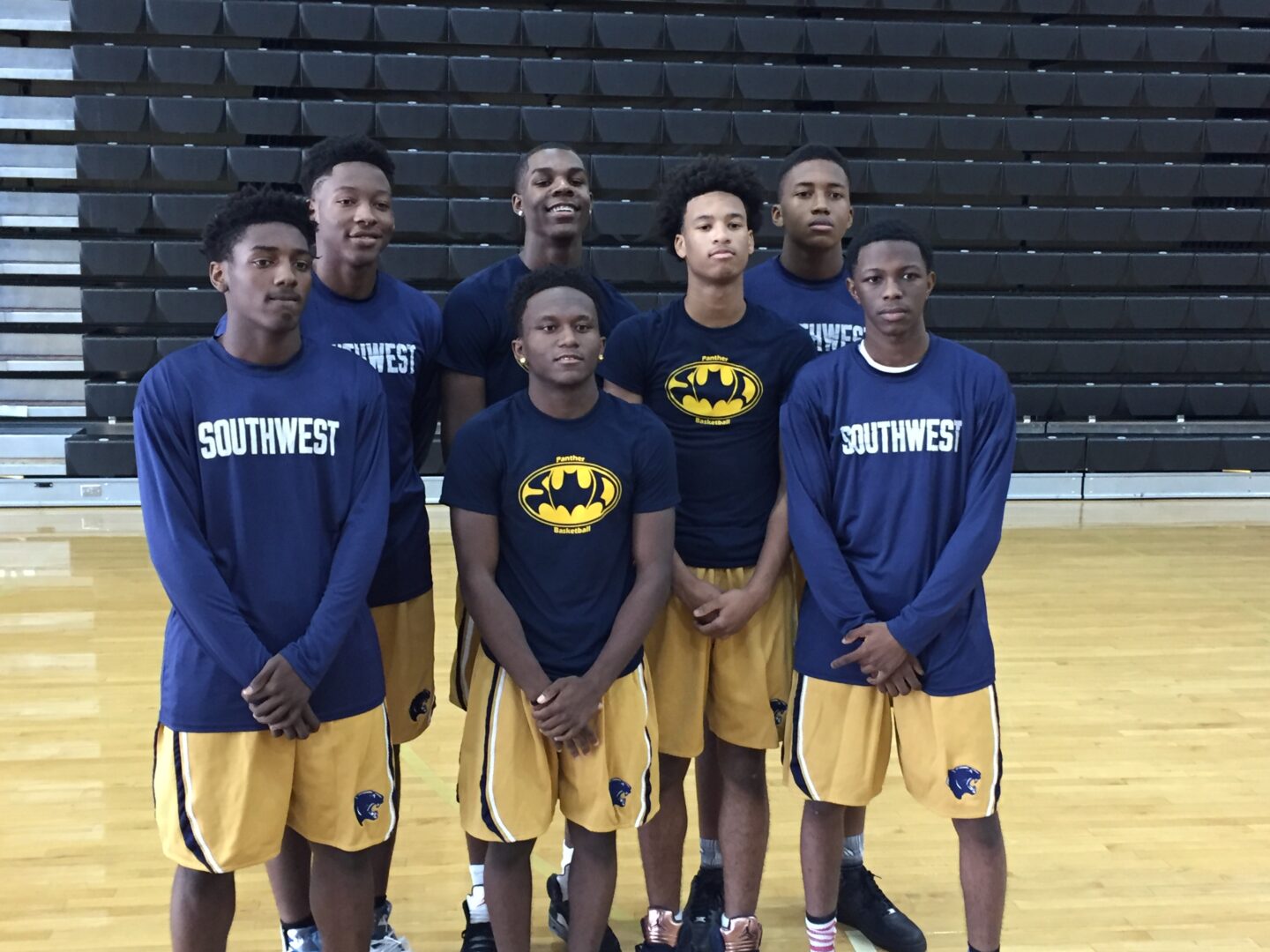 Southwest DeKalb has become one of the premier programs in DeKalb County, amassing an all-time 714-548 record including a 25-6 season last year with a trip to the Elite Eight, but the one accomplishment that has eluded the Panthers has been a state title. Southwest DeKalb has seen their rival Miller Grove repeatedly hoist the trophy as the Wolverines have been the ultimate thorn in the Panthers' side. Housed in the same region yet again, Coach Eugene Brown continues to push his group to finally slay the dragon and hang a banner of their own.
"You just keep grinding. We've been working since I got here three years ago, building the program. It takes time to build a program if you're going to do it the right way," explained Brown as he has seen growth each season since taking over in 2014, increasing the Panthers' win total each year from 7 to 18 to 25 last season. "We feel like these guys know our system now and know what's expected of them and their ready to take it out with them onto the court. We got a lot of leadership, a lot of youth and senior experience so we are ready to go."
It won't be easy, but Brown is looking forward to the challenge of Region 5-AAAAA.
"All [the coaches] are really good friends of mine and I know they work extremely hard. I'm definitely looking forward to the competition. That's why I came back into DeKalb County, for these types of games with this caliber of talent."
In order to compete and push for a state title, Brown will lean on a talented and experienced group of upperclassmen.
"Let me tell you, every one of these guys played AAU basketball. Every one of them had a personal trainer. My job is to just bring that all back together and get them on the same page for what we're trying to do. They've all improved their individual games and all have gotten better and closer as a team."
Arabia tries to climb the Mountain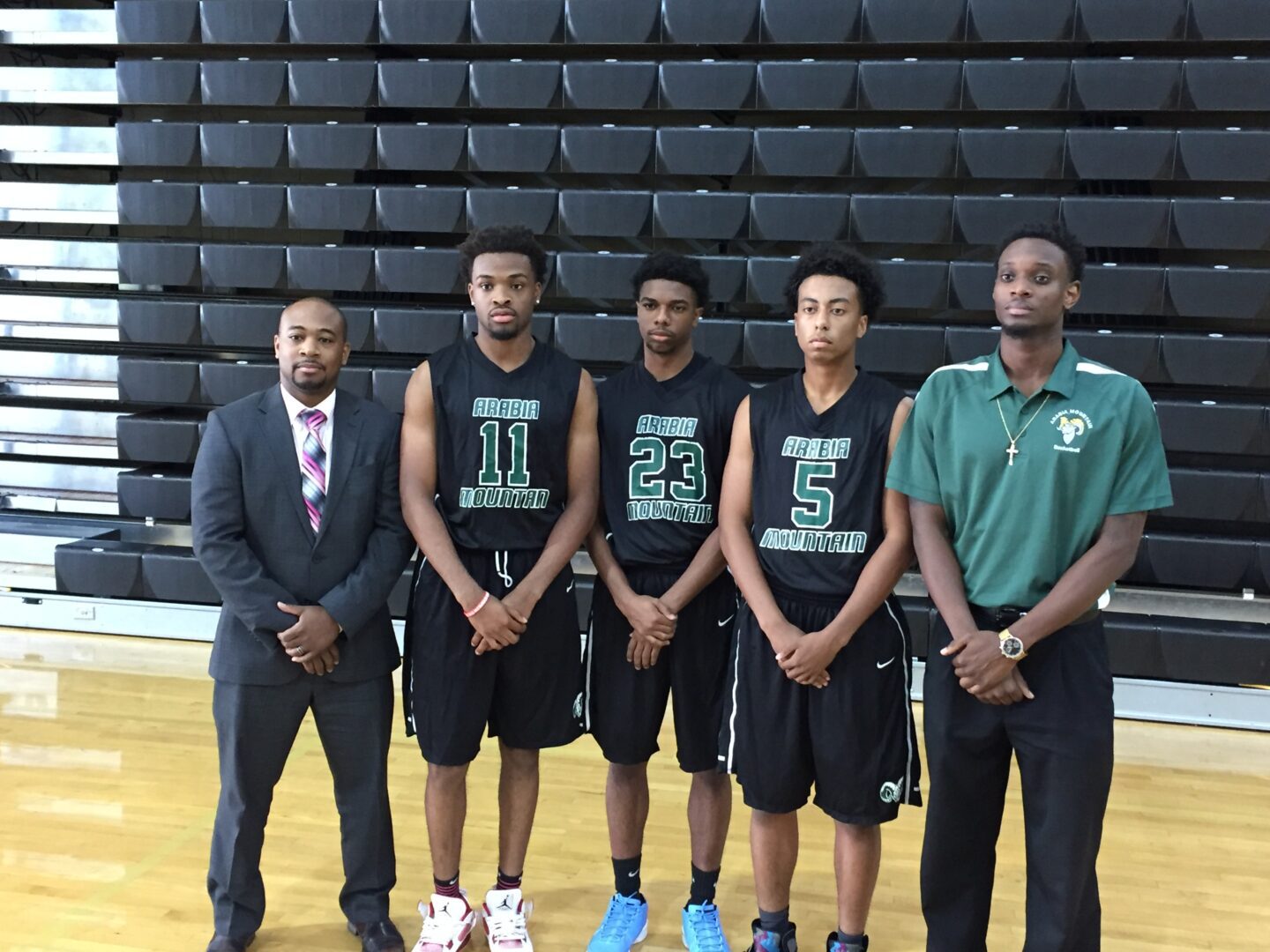 Now in Year 8, Arabia Mountain is still in search of its first winning record. The Rams finished 10-16 in Region 6-AAAA last year, the best region in the classification, and now will try their hand in Region 5-AAAAA.
Coach Dedrick Whiting looks for his Rams to get out and run in 2016-17.
"We are probably going to play a little more up-tempo this year. A different style of basketball, more exciting. We are going to shoot the three a little bit more than we did last year. We aren't going to be as big," explained Whiting. "We are going to let our guys get out and go. And we are going to step up the pressure a little bit on defense. Our guys are going to be a little bit more of a VCU Rams aggressive type of team."
Senior guard Darius Giles led the Rams in scoring with over 14 points per game as a junior and will once again key the offense.
"He has been a great leader. He has been in our program for four years. First year he played varsity and he hit some key shots for us and helped us win a few games his freshman year. This is going to be his year to show us how good of a leader he is going to be. We look for him to be a great leader, put himself in a great position to hopefully get a basketball scholarship and just have a great phenomenal senior year at Arabia."
Giles' goals are in-line with Whiting.
"As a team I want us to have our best year we've ever had at Arabia Mountain. To do that, we have to crack the state playoffs. That's our goal as a team," said Giles.
Tyonn Stuckey: The Glue to Redan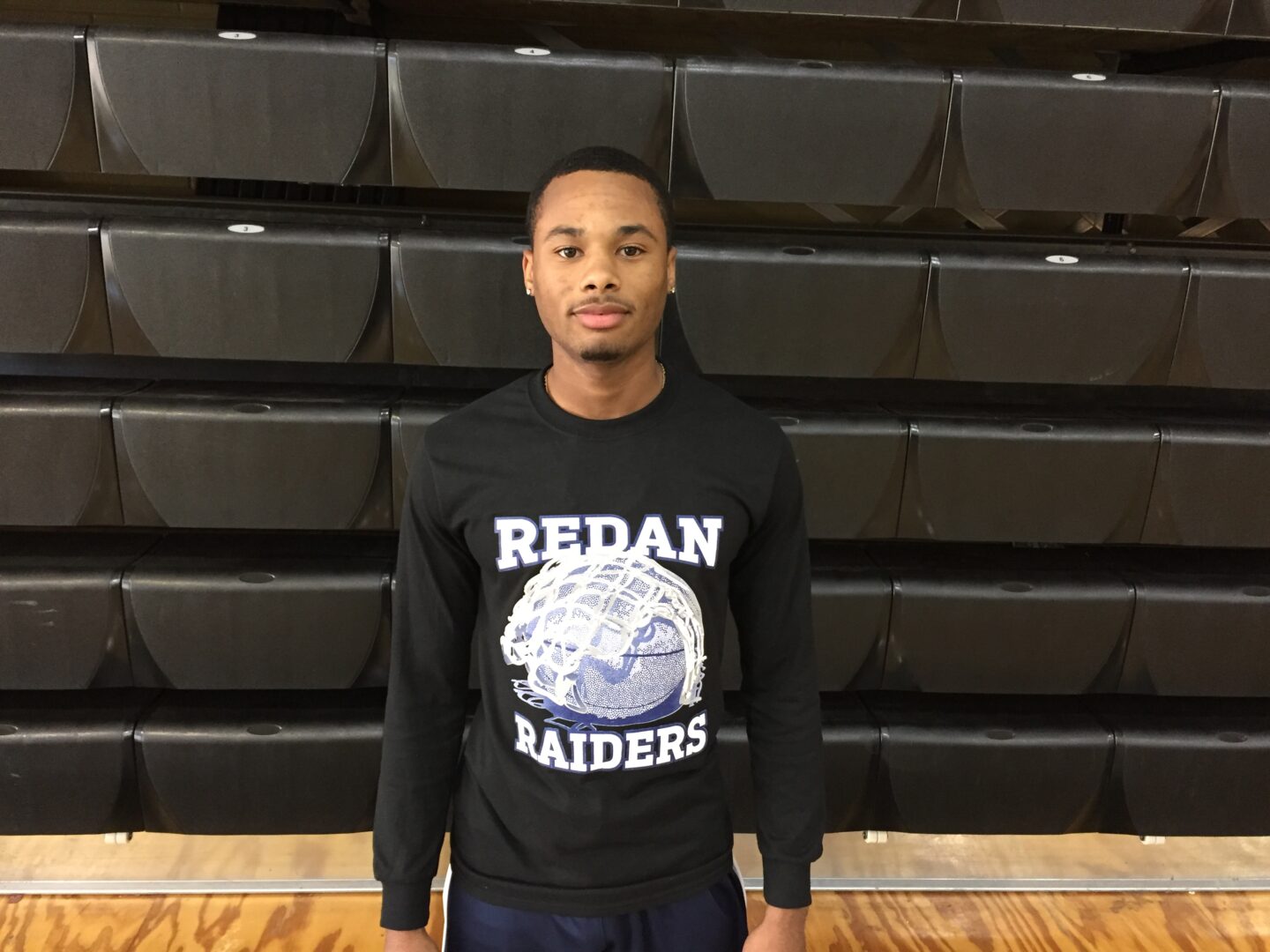 At 5-foot-11, senior guard Tyonn Stuckey is looking to boost his collegiate stock heading into his final season. As a junior at Redan, Stuckey earned First Team All-Region honors after averaging 14.6 points, 5.4 assists and 2.8 steals. He led Redan to a 16-9 mark in Region 6-AAAA, against state powers Lithonia, Grady and St. Pius.
Things don't get any easier for Stuckey as Redan now calls Region 5-AAA home along with the likes of defending Class AA state champion Pace Academy, Lovett, Cedar Grove and Westminster, all four teams with over 20 wins last year.
"That's what high school basketball is about. Putting on a show," exclaimed Stuckey on facing elite talent night in and night out this upcoming season.
Stuckey plans to put on a show by fitting into Coach Greg Wood's system.
"Just do what I have to do to help my team win. If that means going down there rebounding or doing everything on and off the court; just better myself as a player and lead my team. Be a team player and make everyone around me better."
Stuckey butters his bread with a high energy type of play which often wears opponents out come the fourth quarter.
"Speed, quickness, leadership skills; you will not go home disappointed," stated Stuckey on his exciting style of play.
Right now, Stuckey fits into the mold of an Under the Radar Senior. He lists Point University and Tennessee State among those showing interest, but with his focus, the list is soon to grow.
"There's a lot of schools showing interest but I'm just worried about the season. I'm really focused on my school right now. I try not to get too caught up in the hype."