Up until the regular season starts, Suwanee Sports Academy is home of the High School Fall League spanning from Week 1 (Aug. 20) to Week 8 (Oct. 15). 16 varsity teams take to the court along with two AAU programs, creating a competitive atmosphere. A handful of teams are in early contention to crack the Top 10 in their respective classifications for the 2016-17 season, making the SSA Fall League an intriguing stop during the dog days of summer.
Parkview 59, Alexander 49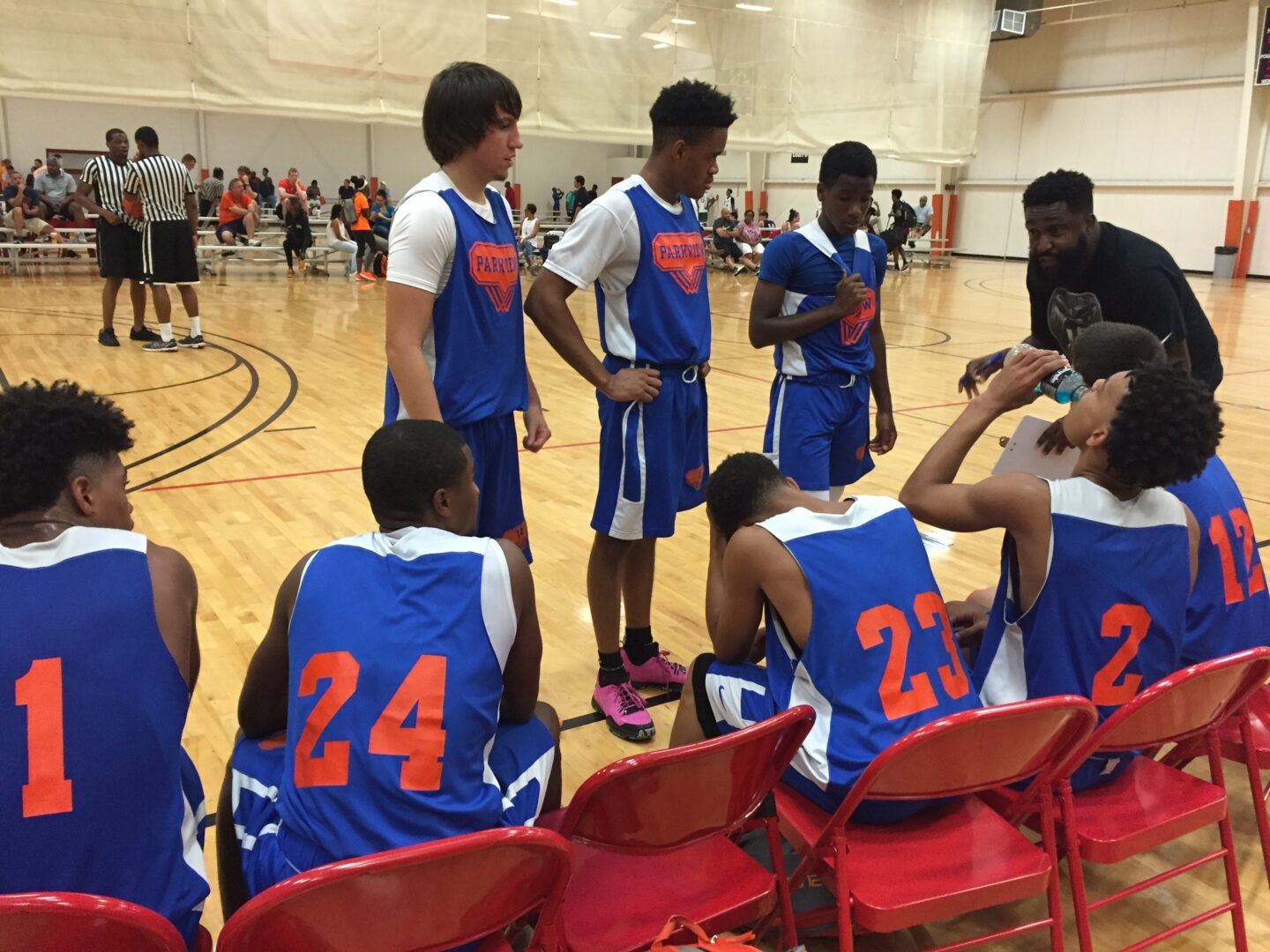 Two teams with high expectations that could really sneak up on the state met in Week 2. The Panthers were without 6-foot-7 sophomore Ahmir Langlais and 6-foot-5 freshman Toneari Lane who were both at North Florida Elite Camp where they picked up scholarship offers. Even without two of their brightest young talents, the Panthers still managed to lead coast-to-coast and knock off the Cougars.
Parkview entered the fourth quarter up 11 before Alexander's Damion Howell began to hurt Parkview's smaller interior, the beefy 6-foot-7 big man collecting six of his eight points in the quarter. The Cougars clawed to within four before Parkview leaned on last year's leading scorer, junior Cam Chavers to carry them to the finish line. Chavers netted six of his team-high 14 points in the final frame. The Panthers' backcourt harassed the Cougars into turnovers which led to easy hoops. (Jr.) Justin Spencer scored 13 points followed by (Jr.) Myles Joseph and (So.) Jamiel Wright scoring 11 apiece. As a team, Parkview knocked down nine threes, which should stretch defenses out to allow Langlais space to maneuver inside this upcoming season.
Alexander showed flashes of being a dangerous team in Class AAAAAA with their lineup of (Jr.) Grant Howard, (Sr.) Rod Rapley, (Sr.) Zeek Copeland and sophomore Cameron Armstrong surrounding senior Damion Howell inside. Howard provided the most consistent outside shooting, able to pull up off the dribble and drain from deep. He hit four three-pointers en route to a game-high 16 points. Rapley added nine points and Howell, eight. The Cougars' aggressive guard play will be at its best when configured into Coach Jason Slate's system.
St. Francis 49, Grayson 45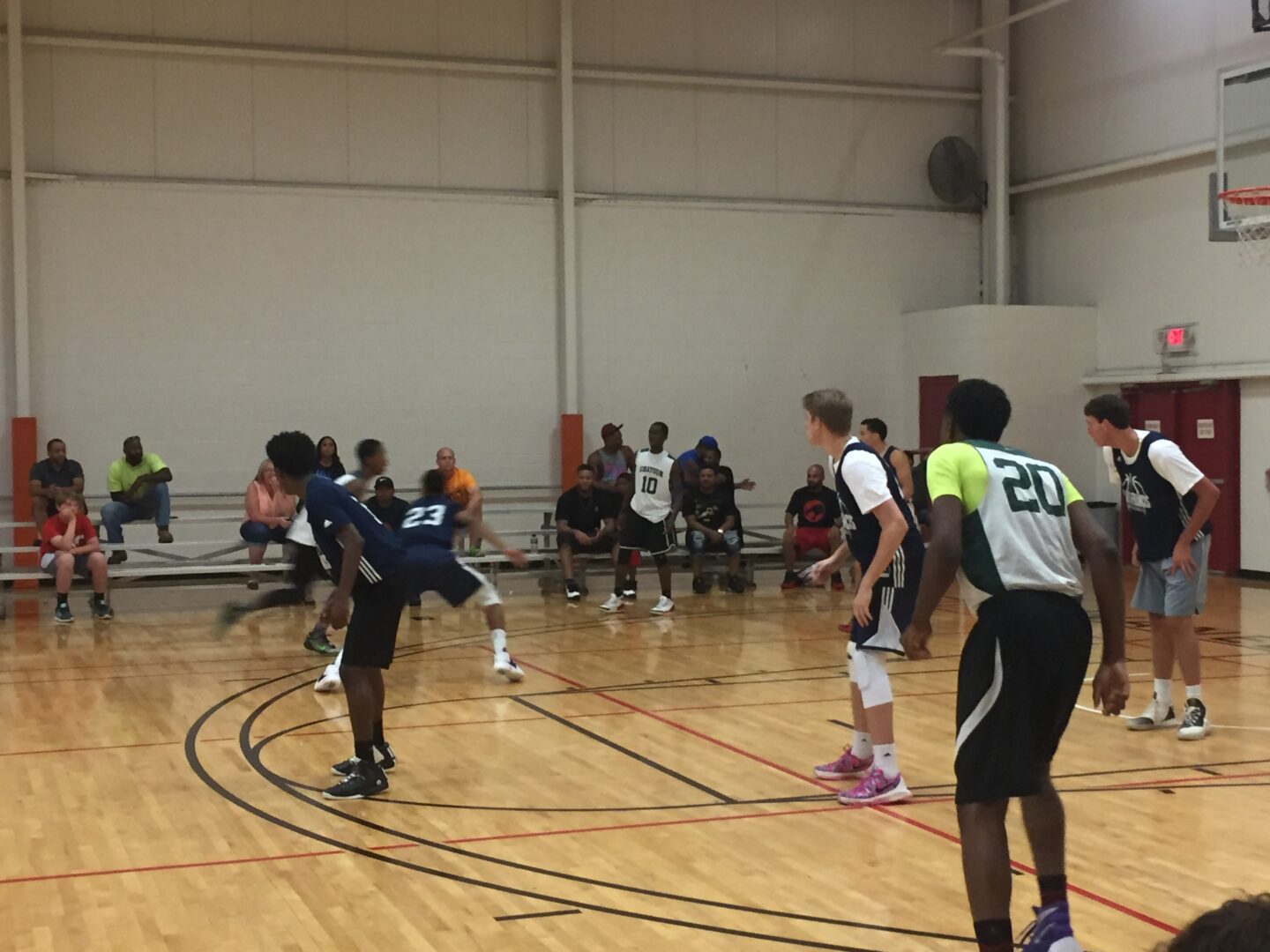 Junior Travis Anderson caught fire in the fourth quarter, scoring eight points and rallying the Rams to a 40-39 lead after trailing 39-32 to enter the final period. The game was tied at 45 with 1:59 left, both teams matching baskets. A silly late foul with 14 seconds remaining put St. Francis senior guard Wallace Tucker at the line. Tucker, who scored a game-high 18 points, sank the two-for-one free throw to give the Knights a two point lead. Anderson had one last chance to either tie or win the game, but the ball slipped out of his hands and a thunderous dunk by Dwon Odom sealed the deal.
FINAL@stfrancishoops1 49@graysonhoops 45

Dwon Odom seals it.

Wallace Tucker 18
Odom 10@traviianderson 14 pic.twitter.com/ZiMnzyh65L

— Kyle Sandy (@KyleSandy355) August 27, 2016
Plenty of new faces will be front and center for St. Francis this year. None will be more heavily tracked than freshman guard Dwon Odom. The 6-foot-2 mega-athlete made his presence felt during the travel circuit and enters high school ball as a ballyhooed prospect. Odom stuffed the stat sheet with 10 points, six rebounds, one assist, five steals and three blocks. As elite an athlete as the youngster is, he must craft his shot over the next four years. All 10 of his points came on fast breaks; three of them dunks. Once he gains more confidence in his jumper Odom has a chance to be a very special player.
Now asked to be the leader, veteran Wallace Tucker played the best game I've seen him put forth. He did a number on the physically smaller Grayson guards and cleaned up when sent to the foul line, scoring eight points via the charity stripe.
For Grayson, Anderson really turned it on when the game got competitive in the fourth quarter. Incoming freshman Deivon Smith didn't play a whole lot. The little guard is crafty and has a nice future ahead of him. He hit a game-winner at the buzzer to beat Odom's Atlanta Celtics earlier in the offseason, giving the two guards a little history. It was a downer not being able to see each other matchup more.
Outside of Anderson, 6-foot-4 senior post Kyle Butts impressed. He is a strong rebounder that gives Coach Geoffrey Pierce a lot of effort inside. He finished with six points and 10 rebounds. Another senior, Aaron Rowe, brings some depth to the wing after moving in from Parkview. He had five points and five rebounds. Terrell Greene scored six points from the perimeter to go with his two steals. The Rams were missing starting center, 6-foot-6 Kenyon Jackson inside who is currently in football season.
Eagle's Landing 56, Georgia Elite Ballers 53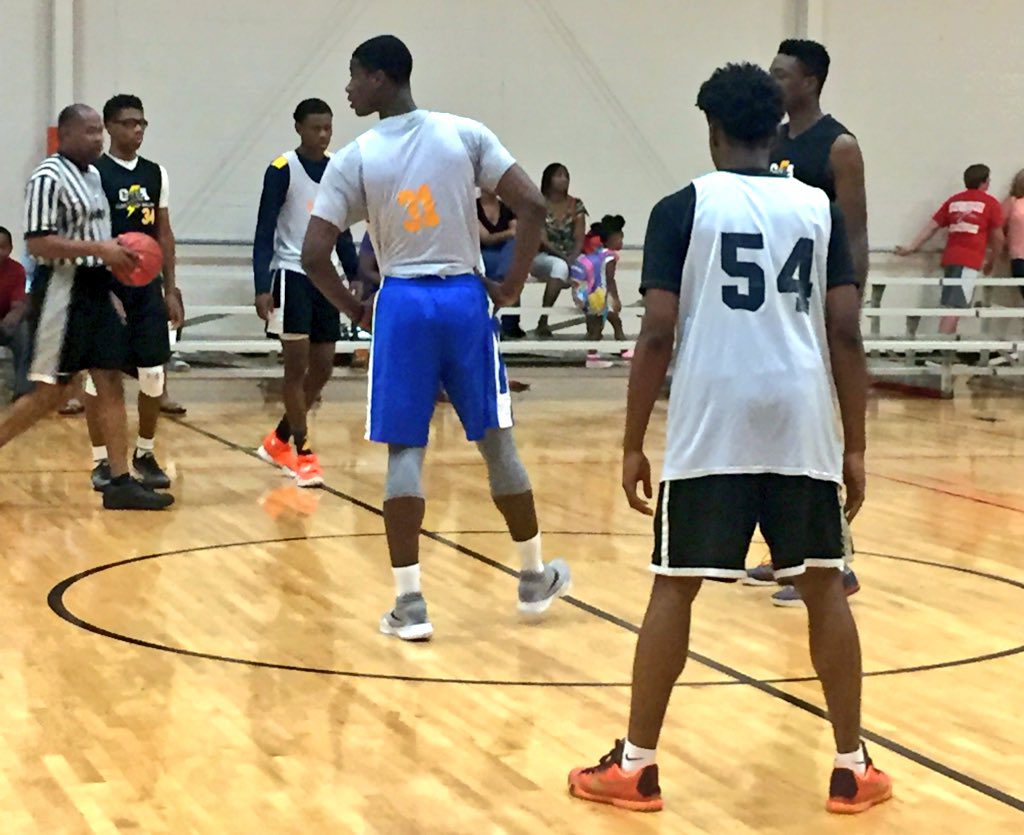 A pair of transfers helped the Eagles over a talented AAU team. 6-foot-8 senior Mohammed Abubakar led the way with 13 points. The big man from Hamilton Heights, TN was aggressive, getting the ball and attacking the rim from the high post. He even knocked down a three. Junior sweet shooter Brandon Thomas moved in from Locust Grove to hit three threes for nine points. Lengthy sophomore CJ Hood pitched in 12 points and was active on defense and the glass rebounding the ball.
Holy Innocents' 66, Marist 54
The big three of seniors Jules Erving, Cole Smith and Richard Surdykowski overwhelmed Marist. Erving poured in 22 points followed by Smith's 14 and Surdykowski's seven points. Marist received 17 points from senior David Sever.
East Jackson 51, Prince Avenue Christian 42
Junior guard Kobe Haley powered East Jackson with 21 points. Prince Avenue was led by senior guard Sam Todd's 11 points and junior forward Dalton Meeler's 10 points.
Alexander 49, Flowery Branch 45
FINAL@ALX_Bball 49@BranchAthletics 45

Grant Howard 11
Zeek Copeland 7
Rod Rapley 7

Justin Quick 16
John Mills 12 pic.twitter.com/OKZ26YDS07

— Kyle Sandy (@KyleSandy355) August 27, 2016
Behind guards Justin Quick and John Mills, the Falcons pushed the Cougars to the brink. Quick, a junior, led all scorers with 16 points. Senior Dalton Gerdts buried three threes and finished with 11 points but missed on a game-tying three at the buzzer. Mills, a senior, added 12 points while fellow starting senior guard Brannon Clark was not in attendance. Once again, Grant Howard supplied the offense for Alexander with 11 points. Zeek Copeland and Rod Rapley both went for seven points.
Johnson-Gainesville 55, Forsyth Central 49 OT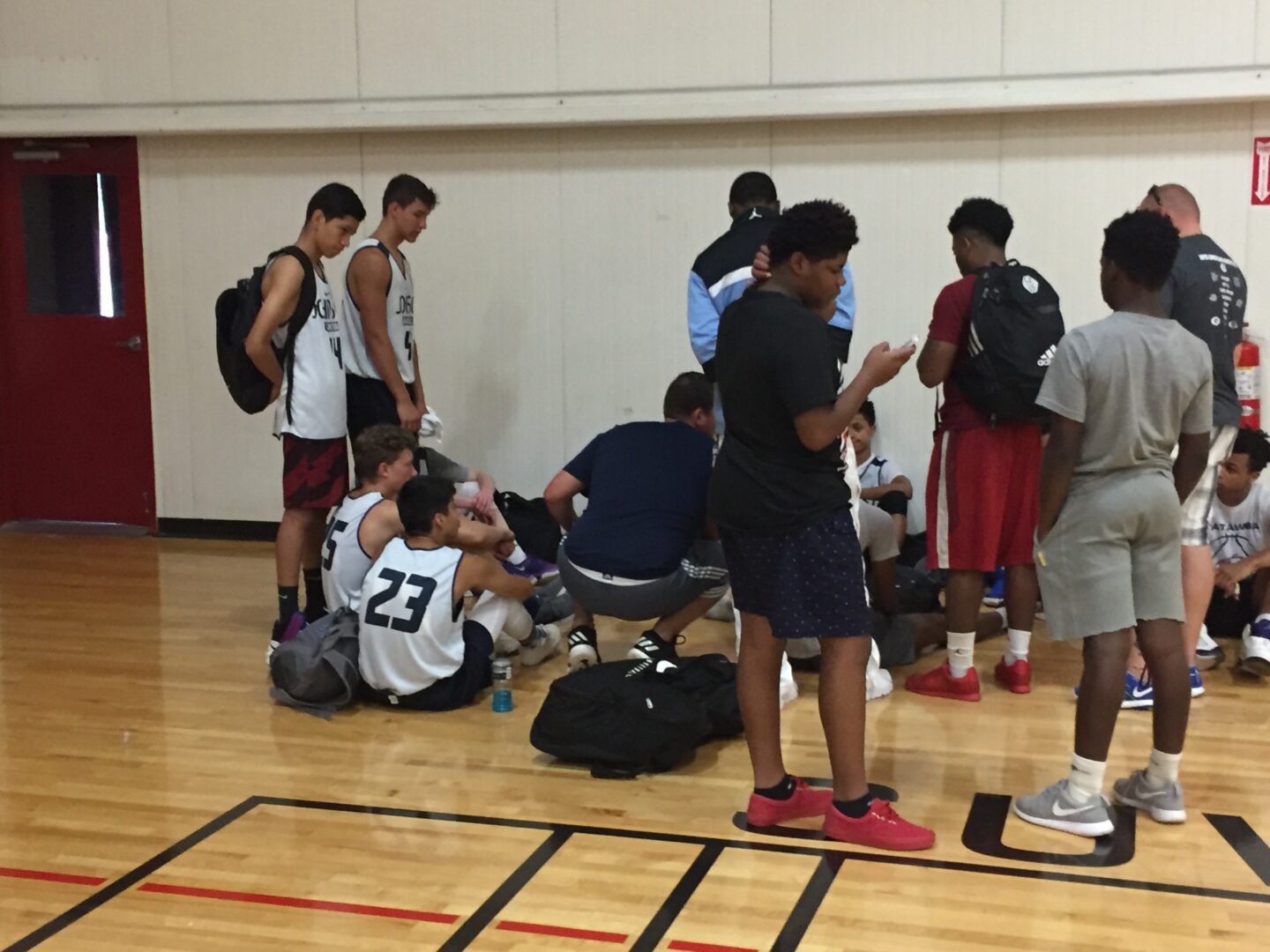 The Knights rallied from down double digits to force overtime where they surged past the Bulldogs. Senior forward Dwayne Wilson posted a double-double with 25 points and 10 rebounds.