No. 2 Upson-Lee 68, No. 3 LaGrange 50
Toyota Classic Championship ready for tip-off. No. 2 @UpsonLeeHigh at No. 3 @marks_maniacs! pic.twitter.com/3MT54sOF04

— Kyle Sandy (@KyleSandy355) December 31, 2016
In the LaGrange Toyota Classic Championship, No. 2 Upson-Lee (15-0) faced its biggest test yet: No. 3 LaGrange (11-2) in a bandbox gymnasium harkening back to decades and decades of success with four state title banners hanging on the walls. Over the past three seasons, both teams have seen the wins pile up. Upson-Lee gained relevancy back in 2014-15 as a No. 4 seed in the Class AAAA playoffs, taking a Cinderella run to the Elite Eight. Last season the Knights rolled off 17-straight wins heading into the playoffs but were upset in the first round by New Hampstead. Fast forward to present day, the Knights marched into the Championship game with a chance to make a statement – and they did.
From the opening tip, the Knights and junior wing Tye Fagan were locked in. The potent 6-foot-3 lefty who averages upwards of 24 points per game banked in a baseline three to open the game from the right corner and from there the rout was on.
Laperion Perry, LaGrange's senior leader at guard, knocked in a three to answer as it looked like a back-and-forth game was in store, but instead it was just a Fagan coming out party. He scored 10 points in the first quarter and got help from senior Michael Smith and sophomore Zyrice Scott throughout. Smith picked up a steal and bucket to help the Knights go up by seven as the game quickly started to slip away from the Grangers with the quarter ending with the Knights ahead 19-9.
1Q; 1:47
No. 2 @UpsonLeeHigh 14
No. 3 @marks_maniacs 7

Michael Smith with the steal and hoop. @Tyefagan with 10. pic.twitter.com/rlMQSPrBbg

— Kyle Sandy (@KyleSandy355) December 31, 2016
Upson-Lee's quick start proved to be the haymaker and knockout punch in the first round. LaGrange never got off the mat as they saw the lead balloon to 31-16 after a Fagan jumper,
31-16@Tyefagan already with 20 pic.twitter.com/PCg5YMIUl1

— Kyle Sandy (@KyleSandy355) December 31, 2016
and even higher following a Scott triple.
Now it's @Tyefagan to @zyricescott for 3. pic.twitter.com/FP5P15miAh

— Kyle Sandy (@KyleSandy355) December 31, 2016
Scott, a baby-faced sophomore who is nowhere near done growing and maturing, played like a grizzled vet alongside Fagan, dropping in 16 points and collecting five rebounds and four steals. The two powered the Knights to a 36-20 halftime lead, Fagan with 20 points by himself as the Granger fans were at a loss for words with the gym buzzing about the opening 16 minutes.
Things got uglier and uglier as the Fagan show entered its second act. He netted nine more points and drilled his second three of the game in the process.
29 points now for @Tyefagan pic.twitter.com/CXeM2EWpTf

— Kyle Sandy (@KyleSandy355) December 31, 2016
Entering the fourth quarter Upson-Lee and Head Coach Darrell Lockhart called the dogs off up 61-31. Fagan exited the game with 2:05 left with the Knights up 28, finishing with a game-high 31 points.
Covan Huzzie scored 12 points all in the fourth quarter for the Grangers to make the score more palatable including a three at the buzzer. Bo Russell played hard and finished with 11 points, but Perry and 6-foot-6 Bryan Fanning were held to six and four points respectively.
My Take
When I started this website, I did it for fun and because I wanted to cover the entire state the way it deserves to be covered. With the state being as good as it is – it's the best in the entire nation – it's a darn shame that there will always be a handful of fringe D-I/II kids who have major college talent but don't get enough exposure to have the opportunity to play basketball at a high level. Not every kid like this has to go D-I or deserves to be, but their name needs to be out there for colleges to at least acknowledge their presence and do their due diligence and at the bare minimum take five minutes out of their day to watch a video clip of a player. With that being said, players like Tye Fagan are what high school basketball and Sandy's Spiel are all about. Thomaston, Ga. is far from the glitz and glam of Metro Atlanta, but boy do they have a special team at Upson-Lee, fueled by Fagan, a nearly straight-A student and a habitual winner. Fagan was a man amongst boys against a very good high school program in LaGrange. Fagan made LaGrange look like they didn't even belong on the same floor as the Knights and that's against very good high school players like Laperion Perry, Bryan Fanning, Bo Russell and more. Sometimes you just have to tip your cap and that's what everyone in the crowd did for Fagan. From his opening three-pointer, the lefty was on a mission. He showed the full arsenal, slipping his way to the basket, taking the ball in the low post, hitting two threes and even finishing with his right hand in traffic twice. Defensively he blocked shots and played the passing lanes. He along with sophomores Zyrice Scott and 6-foot-6 defensive end with an Alabama offer, Travon Walker, know nothing but winning. The core has gone somewhere around the record of 125-8 since they all started playing together and the group won the 16U USSSA National Championship this year with the locally based Middle Georgia Supersonics, going a perfect 6-0 in the tournament, winning by an average of 29.5 points per game. The scary part is the trio has one more year together and they will only get better. Scott is a rock solid point guard and Walker sucks up rebounds and has soft hands and good feet on the block. He admittedly said he didn't play well after the game but he still contributed five points, 11 rebounds, three steals and two blocks. Senior Michael Smith is a crucial fourth scoring option. The shooter knocked down three triples on the night. Upson-Lee's biggest issue come state tournament time will be their depth. If any of the big three get in foul trouble, there will be problems. Outside of Walker, there isn't a ton of height inside for Coach Lockhart. If this isn't the year for a state title run, next year has a very real possibility of being it, as long as the Knights can develop one or two more players around their core. Expect the Knights to be in a gym near you this time next year in a major holiday tournament…
LaGrange is a much better team than they showed. They were just shell-shocked by Upson-Lee and I fully expect Coach Mark Veal to use the game as a teaching moment and to build momentum heading into an interesting region schedule. They host No. 1 Sandy Creek on January 13, a game with enormous statewide implications. The score will of that game will be something everyone will want to keep an eye on. There wasn't much to pull from against Upson-Lee other than Bo Russell playing extremely hard all night and Kenan Grey being a load inside, but even he was held to four points along with Bryan Fanning as they ran into Walker inside.
Top Performers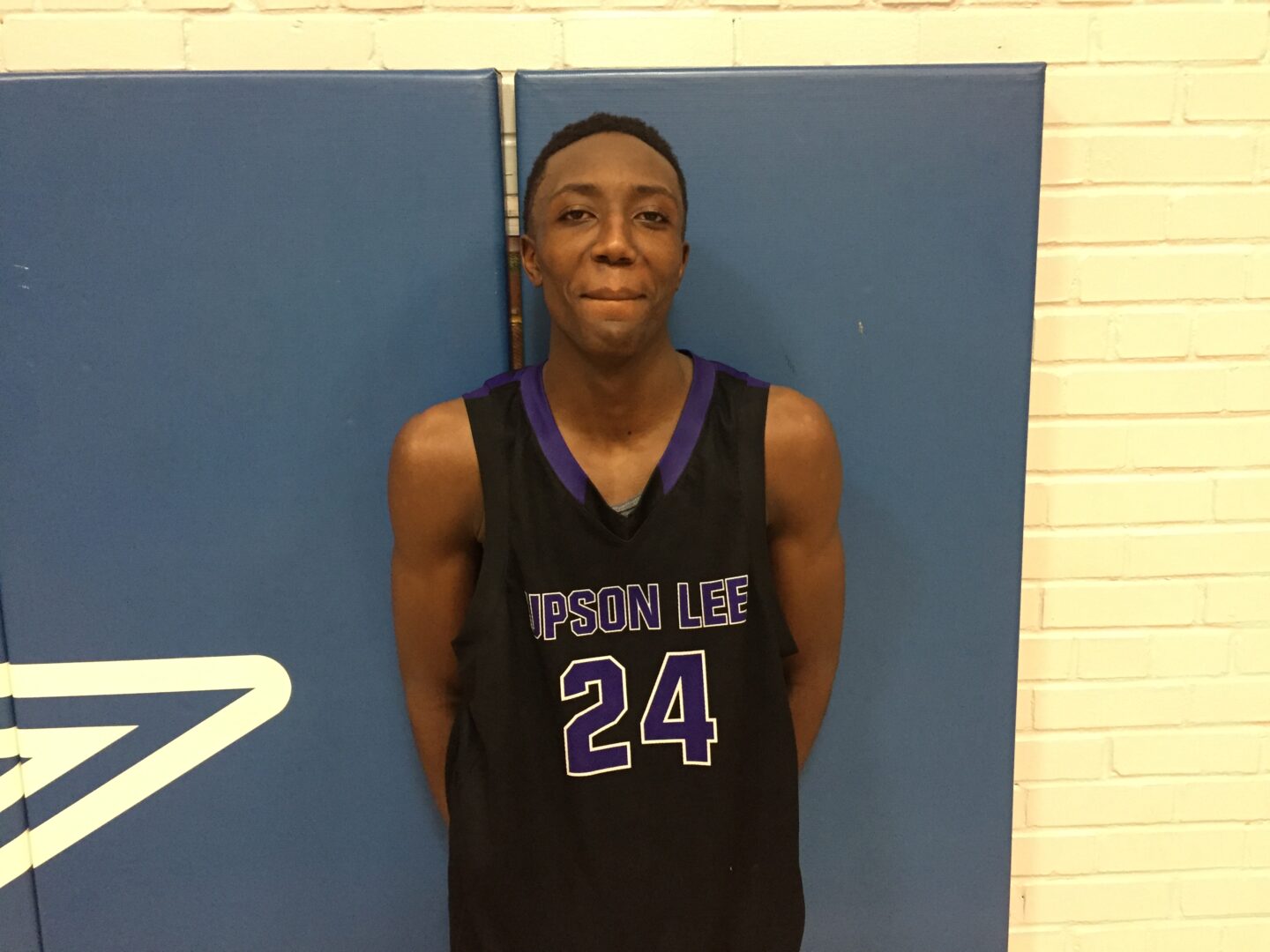 Upson-Lee
Tye Fagan – 31 points, 6 rebounds, 3 assists, 1 steal, 2 blocks
Zyrice Scott – 16 points, 5 rebounds, 4 assists, 1 steal
Michael Smith – 11 points, 3 rebounds, 2 assists, 2 steals
Travon Walker – 5 points, 11 rebounds, 2 assists, 3 steals, 2 blocks
LaGrange
Covan Huzzie – 12 points, 1 rebound, 1 steal
Bo Russell – 11 points, 4 rebounds, 1 assist, 1 block
Laperion Perry – 6 points, 1 assist, 3 steals