Flowery Branch 62, No. 7 East Hall 56
Following a 72-49  defeat suffered by the girls team on their home floor to No. 2 Flowery Branch, the No. 7 East Hall boys had their sights set on capturing their first Lanierland title since 2010. It didn't happen. The Vikings slipped to 9-4 on the season in Valhalla to a red-hot Flowery Branch team, 62-56. The Falcons advanced to 9-5 and now are winners of seven straight, but more importantly, owners of their first-ever Lanierland trophy.
56th annual #Lanierland Champs! @BranchAthletics 62 @EHHSVikings 56 Sweep Vikings on homefloor for both titles pic.twitter.com/wOiBJTuGdV

— Kyle Sandy (@KyleSandy355) December 31, 2015
The Vikings held a 15-11 lead after one behind two Triston Cooper threes. But once the second quarter rolled around, the basket got tighter and tighter for the host team. The senior would not score again in the game as East Hall managed to shoot just 15-of-58 from the field, 25 percent. While the Vikings hit rough waters, the Falcons began to take flight. Senior forward Gabe Holston scored seven points in the second quarter and finished tied for a game-high with 15 points. The 6-foot-3 forward's rebounding was a difference in the game as he pounded the glass for 17 rebounds and was named tournament MVP following the game.
John Mills, one of the Falcons' most lethal scorers, was saddled with foul trouble in the first half and scored just six points in the opening 16 minutes while running mate Brannon Clark chipped in seven to lead Flowery Branch to a 29-24 lead at the break.
At the 5:21 mark of the third quarter Flowery Branch extended its lead to a game-high 10 points at 36-26. Markese Jackson and Tylor Brown wouldn't let the game get out of hand for the proud program. Both Jackson and Brown scored 15 apiece with the two combining for 22 points in the second half. The Vikings trailed 42-34 heading into the championship deciding final quarter.
Down eight, East Hall finally made its move and cut the lead to 52-47 with 2:14 remaining after Andy Lara drove and found Luke Cooper for a three from the top of the key. From that point on the Vikings were inclined to start fouling and it worked.
Trey Bailey and Holston combined to go 0-of-3 from the line as East Hall inched closer at 54-51 with 1:15 to play. With a minute left, Lara drove to the rim down four, but was whistled for a travel. The Vikings would have to foul Mills who sank both and made it 57-51 before the Falcons closed the game out at the line. Mills scored eight of his 14 points in the second half while Clark netted seven of his 14 in the last two periods.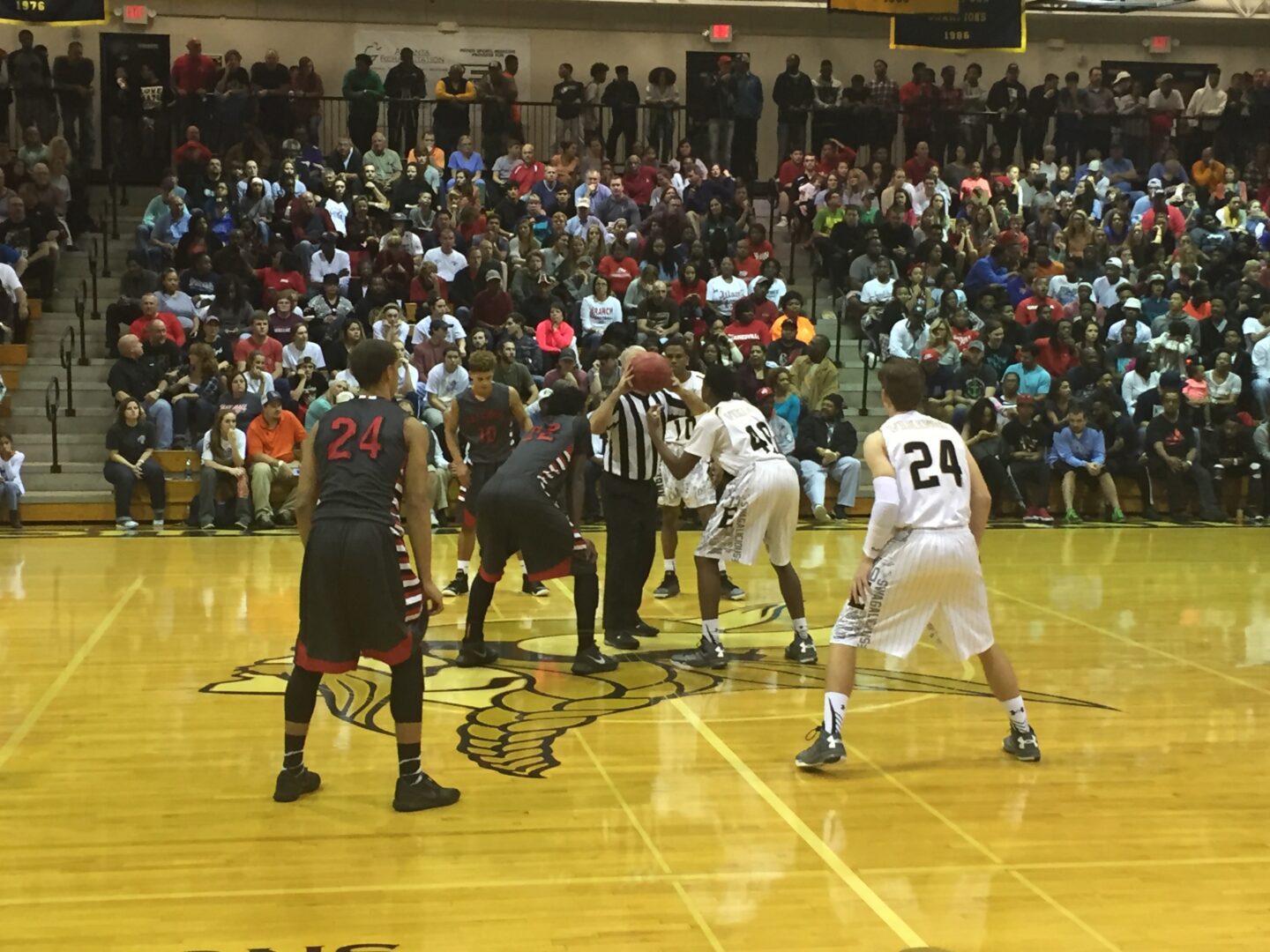 Top Performers
Flowery Branch
Gabe Holston – 15 points, 17 rebounds
Brannon Clark – 14 points, 5 rebounds
John Mills – 14 points
Trey Bailey – 8 points, 4 rebounds
East Hall
Tylor Brown – 15 points, 7 rebounds
Markese Jackson – 15 points, 3 rebounds
Luke Cooper – 11 points
Third Place Game
North Hall 73, West Hall 61
Top Performers

North Hall
Carson Heinen  – 21 points (15 in 2H), 8 rebounds, 3 assists, 3 steals, 1 block
Evan Easton – 25 points
Sam Jackson – 10 points, 5 rebounds, 7 assists, 1 steal
West Hall
Dylan Curry – 28 points (22 in 1H), 2 steals
Xzavier Reid – 12 points, 8 rebounds, 2 steals, 3 blocks
Esteban Ulloa – 8 points, 5 rebounds, 5 assists
Tyquan Statham – 10 points, 4 rebounds, 3 steals, 1 block