While it's easy to focus in on the blue chippers at an event like the Norman Parker Showcase, instead I took the time to try and uncover the sleepers; the underexposed, underappreciated players that just need a stage to perform. I found exactly what I was looking for from the Middle Georgia Raptors program.
Unless you live in the area or attend a small school, nobody really knows what Class A-Public has to offer. Trying to GPS some of these schools can be like trying to find a needle in a haystack, and once you get there, what you come to find might not always be what you were expecting for one reason or another.
All-State Duo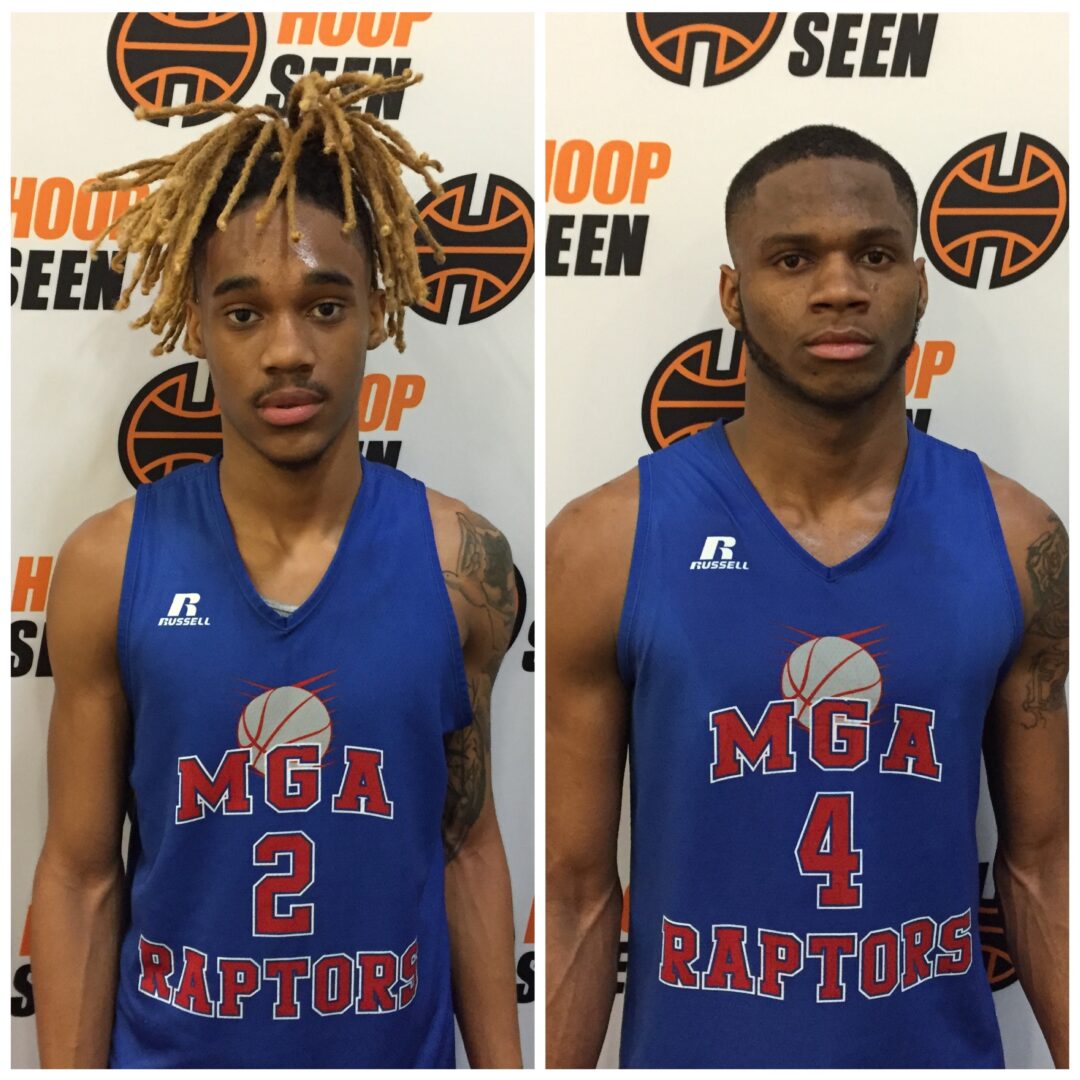 In the tiny city of Talbotton with a population of under 1,000, an hour and 45 minutes southwest of Atlanta, two beasts call Central-Talbotton High School home. 2018 wings JaQuavius "Tayne" Smith and ZyTavian Hill helped the Hawks to a 17-8 finish and a trip to the Sweet 16 and both play with the 17U Middle Georgia Raptors.  Smith, 6-foot-5, was Second Team All-State after averaging 17.3 points while Hill, 6-foot-4, was an Honorable Mention selection in Class A-Public, averaging 16.4 points per game as a junior.
Smith is at his best when attacking the hoop. He is long and can cover ground when getting to the rim. He produced 26 points while going 13-of-19 from the line on Friday night. Against the 16U EYBL Georgia Stars, a team loaded with future High Major D-I players, Smith was a bit tentative, but became more involved in the offense in the second half. He finished with 9 points, 4 assists, 2 steals and 1 block. At the Class A-Public level, he is a handful to stop once he gets going. He has a decent outside shot that keeps defenses honest. He saw interest from Kansas last summer and also claims Arkansas State and Kennesaw State as those who have checked in.
At first glance, Hill looks like a grown man amongst boys. The muscular inside-outside multi-positional athlete is country strong and not afraid to stick his nose into loose balls. He has a quick first step but isn't an above the rim player without max effort. Hill, much like Smith, can knockdown the corner three when left open. Hill plays extremely hard and is an above average rebounder for his size. On Friday he had 14 points, 7 rebounds, 2 assists and 4 steals in a 76-45 blowout, but his play against the EYBL Stars was even more impressive. Battling a plethora of 6-foot-9 and taller big men like DJ Burns, Issa Muhammad and Daniel Ramsey, Hill brought his lunch pail and hard hat to work, posting a team-high 17 points, 12 rebounds, 4 assists and 1 steal in their 72-64 loss. Hill names South Alabama and Middle Tennessee State as being in on him early.
Smith and Hill compose of possibly the best one-two punch in Class A-Public. If they can find some help around them, there is no reason why the 1982 and 1990 state champion Hawks can't make a state tournament run.
Macon County making moves?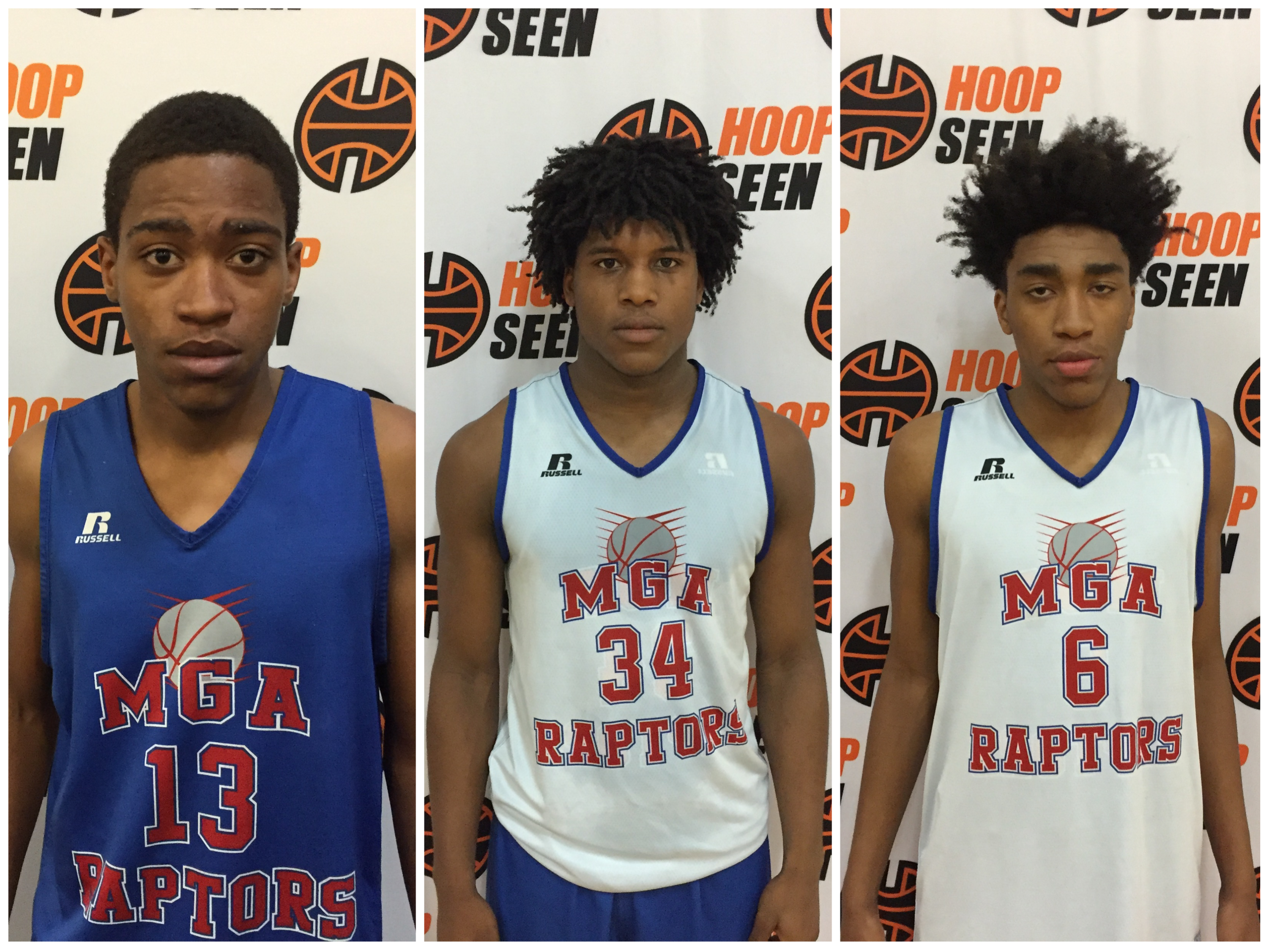 If you're looking to take a flier on a team who could win a state title next year not named Wilkinson County, Macon County could be your squad. An hour East of Central-Talbotton and a fellow Region 4 foe, the Bulldogs fell to Wilkinson County in the Final Four 61-47 and are set to return everyone except for leading rebounder Tahj Reese. Leading scorer Clayton Jenkins suited up with the 17U Raptors last weekend and provided a major spark off the bench against the EYBL Stars. Standing 5-foot-11, the slender 2018 All-State First Teamer is a gunslinger from deep. The southpaw has range three steps across half court and will pull if left open. As the Raptors began to make a late surge against the Stars, it was Jenkins who was a catalyst before fouling out. He drilled three of his four three-pointers in the second half and finished with 12 points and 1 block. Against larger bodies like the Stars flaunted inside, Jenkins knew his bread was buttered on the perimeter. He will have to add some mass in order to challenge elite rim protectors. During the high school season he poured in 22.3 points per game and got to the line at will, going 151-of-183 (83%) from the stripe.
Jenkins has some help in the form of 16U Raptors Lakeviyon Walker and Makevion Bonner. Walker is a 2020 guard that doubles as a state champion cornerback and linebacker for the Bulldogs football team. At 5-foot-11, Walker is a burly physical scorer. He netted 22 points in a win and drained five three balls as the athlete can overwhelm unexpecting adversaries. His energy and strength allows him to affect games in different ways. As a freshman he averaged 9.5 points, 6 rebounds, 3.3 assists and 1.8 steals per game while shooting a respectable 34% from three.
Bonner could be the ace in the back pocket for Macon County if he continues to improve. At 6-foot-4 he is another long and lanky combo forward that can assault rims. He had a strong weekend with the Raptors and is coming off a sophomore campaign where he averaged 6.2 points, 4.9 rebounds, 3 assists, 1 steal and 1.2 blocks per game as a versatile piece.
Throw in 6-foot-4 Trey Brown, a rising senior that plays wide out on the football team and the Bulldogs have a strong core. Brown was the team's second leading scorer this season at 14.5 points, 8.7 rebounds and 1.4 blocks.
The Best of the Best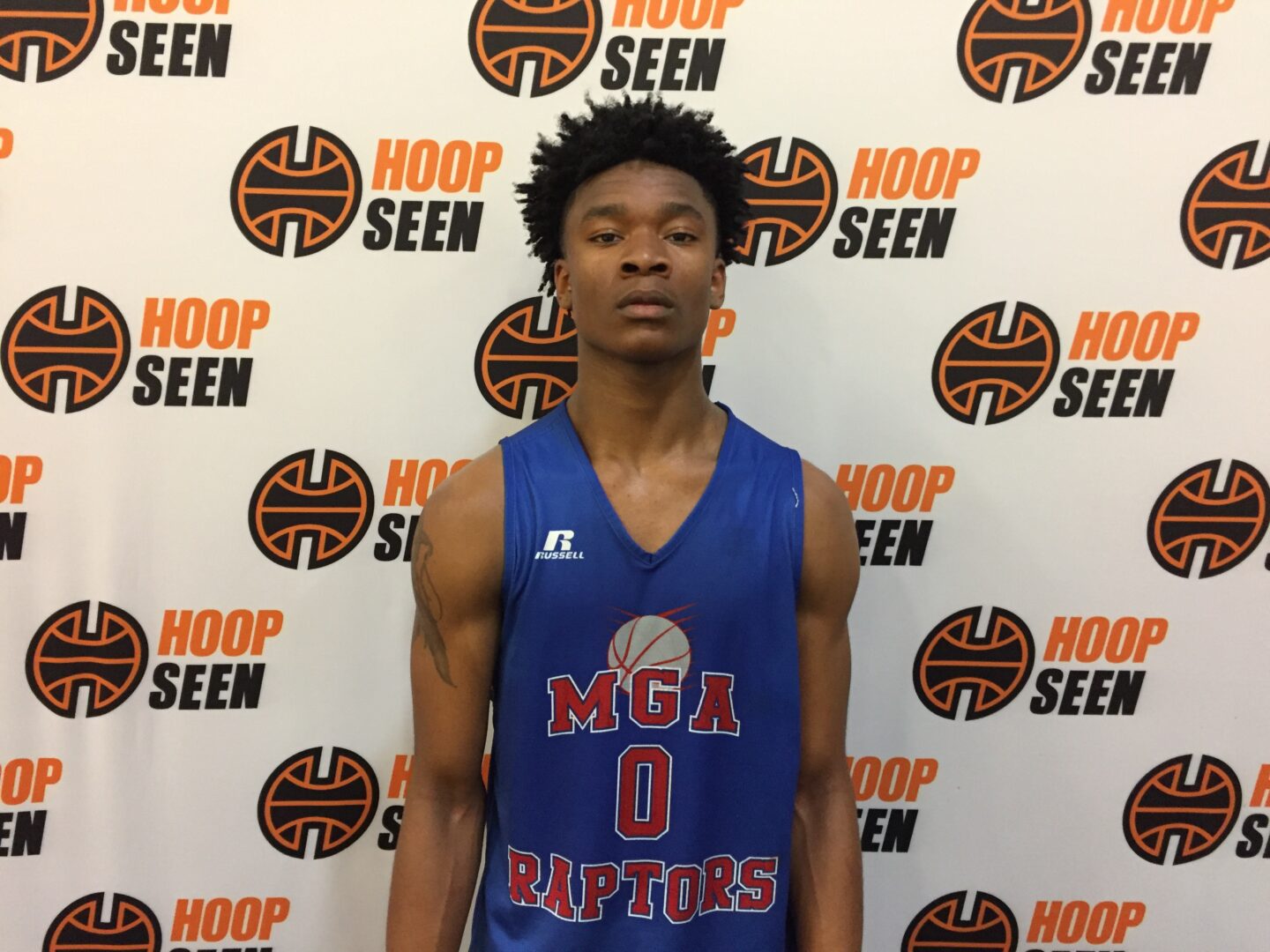 A GISA special! Nobody took advantage of the Norman Parker Showcase stage more than 17U Middle Georgia Raptors point guard Khalyn Weekley. Coming into the event as virtually an unknown, the 2018 First Presbyterian Christian Academy product made a name for himself in a major way. Standing 6-foot-3, Weekley has good size for a lead guard. Offensively, he catches defenders off balance with a quick burst to the basket and nifty lateral movements to maneuver around bodies once he slides into the lane. Weekley rebounds the ball well and can ignite fast breaks while going coast-to-coast. He piled in 29 points, 7 rebounds, 1 assist and 3 steals in a blowout win on Friday but really cemented his status with a standout performance against the 16U Georgia Stars EYBL on Sunday. Weekley went toe-to-toe with ballyhooed 2019 point guard Ashton Hagans and went right at the four-star recruit, playing with a chip on his shoulder. Though the Raptors ran out of gas and fell 72-64, Weekley finished with 17 points, 4 rebounds, 4 assists and 1 block. He attacked off the bounce like he did Friday night, but showed even more juice, pulling up from deep off the dribble and canning two three-pointers.
Toughness has long been a staple in Middle Georgia basketball and even though he is from the coast in Hinesville, Weekley is no exception. Currently he has no offers and the only interest he has received has been from Mercer. With more weekends like this, Weekley is bound to thrust himself into the conversation as one of Georgia's top 2018 guards.