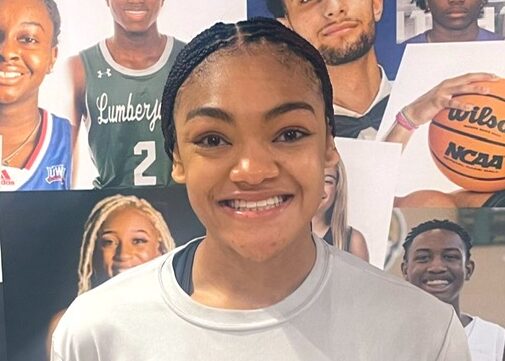 2025 6-1 PF Jessica Fields – Mt. Paran
Georgia's top-ranked sophomore and elite shot blocker, Jessica Fields came to camp soon after winning her second-straight state title and dominated like she did in the big game, blocking every shot around her area and finishing consistently through contact inside while managing to step out to hit the mid-range when needed. Fields is a blue-chipper with High Major offers. Her wing span and instincts blocking shots can't be taught. As long as she stays out of foul trouble, Fields is often the most influential player on the floor. She can almost win games by herself with how well she can lock down 10-feet from the rim and in defensively.
2025 6-1 F @JessicaF2025 (@step_dunn) is a game-wrecker. Blocks everything, inside and out. Got the deflection here then finished in transition. High Major player.@PRO_Movement1 #PROSpringShowdown pic.twitter.com/KD60L8X8Ip

— Kyle Sandy (@KyleSandy355) March 12, 2023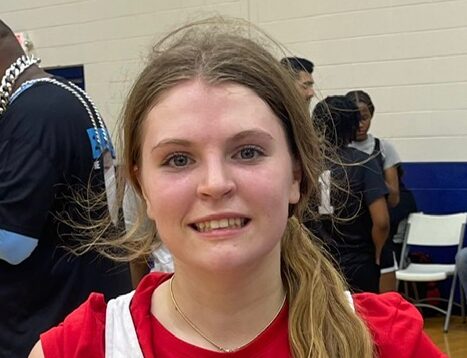 2024 5-6 PG Hannah Harris – Cherokee
I absolutely loved what I saw out of Hannah Harris on Sunday. The junior was a bundle of energy, talking non-stop on the floor and even on the bench. Her emotional play was infectious as she hyped up teammates. Harris played with great pace, pushing the ball with speed and delivering pocket passes on the money to streaking teammates. When left open on the perimeter, Hannah sank the three but never settled, doing a good job getting her feet in the paint on drives. What impressed me most was deep into camp in her final game of the day, Harris revved up her play to another level, defending on-ball with great vigor as she eliminated any airspace for her opposing ball handler. It was a great day of action for Harris. I'm looking forward to seeing more of her. She is a tone setter.
2024 5-6 PG @HannahHarris55 (@L80warriors) drops a dime to 2023 5-9 W @Amyahwoodmore4 (@SHSLadyJackets)@PRO_Movement1 #PROSpringShowdown pic.twitter.com/AwiXXAMik7

— Kyle Sandy (@KyleSandy355) March 12, 2023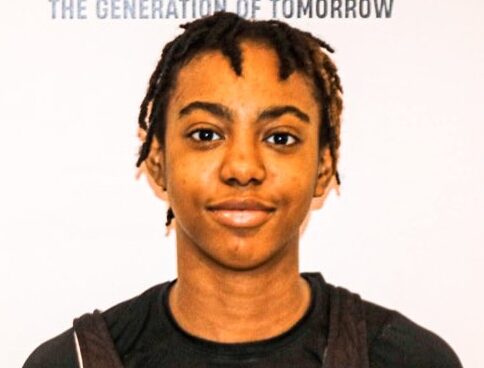 2025 6-1 W Ava Andrews – North Paulding
Andrews stands out with her height, length and athleticism, but she is really turning into a full-time wing as her jump shot was as good as I've ever seen it on Sunday. Andrews nailed jumper after jumper, stroking it from the mid-range and extending her range in spurts to the three-point line. Ava has one of the highest ceilings in her class. She has such great tools to work with. Andrews can be a nightmare to keep off the glass with her quick second leaps and can wreck games defensively with her ability to shoot into passing lanes, block shots and in general guard almost every position on the floor. D-I offers aren't far away.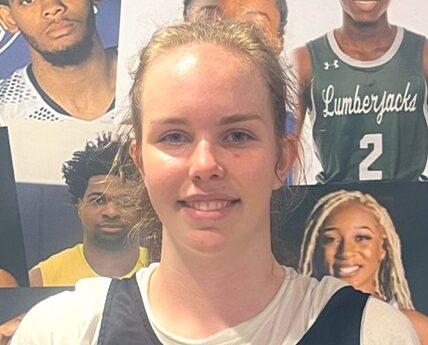 2025 6-0 W Graycen Ehlen – Walton
I think more and more people are starting to take notice of Graycen Ehlen, a player whose praises I've been singing since I first saw her about a year ago. Ehlen immediately passes the eye-test with her size and athleticism. She's strong enough to play inside, score on the block and rebound in a crowd, but she's also skilled enough to push the ball in transition and handle full-time on the perimeter. Graycen's versatility can lead to mismatches for opponents. She shoots the three well and can get downhill with power. I really like what she can do defensively, guard a post player one possession then move her feet to stay in front of smaller guards on the perimeter the next trip down. Ehlen gives me some Kayla Cleaveland type vibes at times. If Graycen continues to develop, I would be shocked if she doesn't end up with a handful of D-I offers, I think she is that good.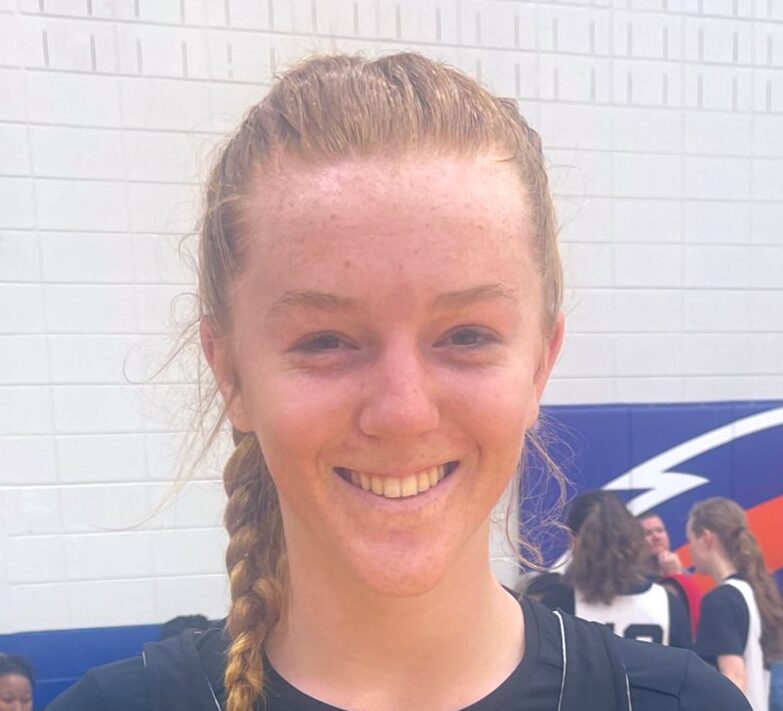 2024 6-0 F Riley Simmons – Cherokee
Riley warmed up as camp went on, finding her stroke from the mid-range. Simmons had a strong junior season, stepping up as a second-option behind Toni Warren. She played a great game against Lovejoy at the Sandy's Spiel Showdown after Warren went down with an injury. Riley's an interesting prospect with her size, strength and shooting touch. She's effective on the offensive glass and is a real threat in pick-and-pop situations with her three-point range. Continuing to make plays off the dribble will be big for her; she shined in that area against Lovejoy. Simmons is one of the best stretch-fours in Georgia's 2024 class.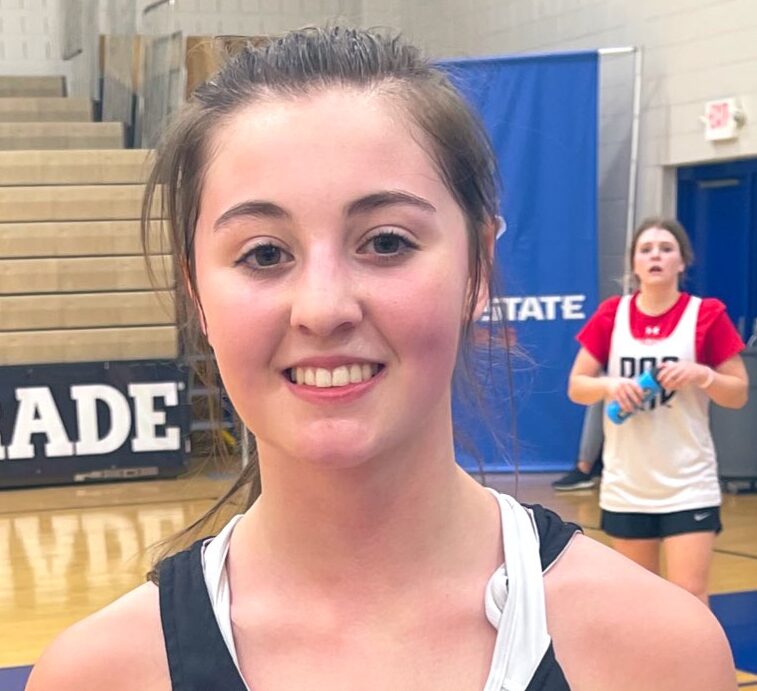 2024 5-5 G Courtney Davis – Fannin County
If you go under the screen against Courtney Davis, you know what's coming. The high-octane scorer won her second-straight Region Player of the Year award after netting 20 points per game. I love Davis' toughness and willingness to step up in big moments. She battled an MCL sprain this season and didn't miss a beat. She has deep three-point range off the dribble and can blow by defenders downhill once she gets an angle. Davis does a good job drawing fouls and is solid finisher in traffic.
2024 5-5 G @court_davis_1 (@FanninWBB) makes it look easy with her range.@PRO_Movement1 #PROSpringShowdown pic.twitter.com/JRJVU0tMVn

— Kyle Sandy (@KyleSandy355) March 12, 2023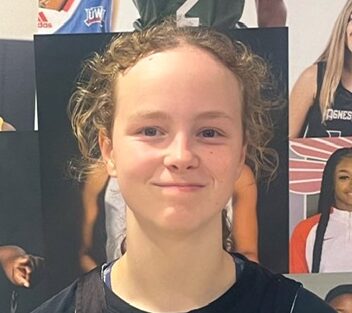 2025 5-5 G Gracie Byford – Villa Rica
Coaches and media in attendance quickly took notice of Gracie Byford's game. The sharpshooter is a playmaker off the dribble. She's got wiggle to her game, able to get defenders off balance before pulling up for threes. When Byford is really cooking, she can get to her floater and mix in mid-range pull-ups. Gracie can score in bunches and does so with a stoic demeanor.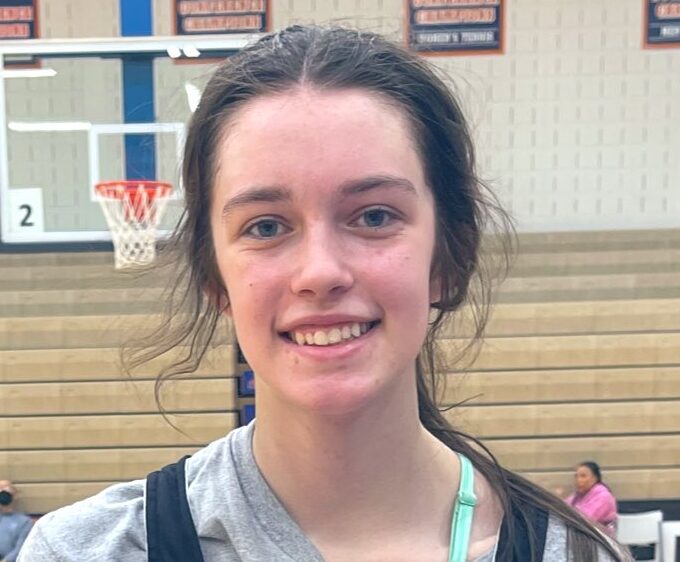 2025 6-0 F Kylie Watkins – White County
Kylie Watkins' length made an impact on the defensive end of the floor, blocking shot after shot. Kylie does a good job of walling up and not swatting down for any cheap fouls. She's capable of defending on the move and recovering if someone gets by her. Watkins did a nice job scoring in the paint as she absorbed contact.
2025 6-0 F @Kylie_Watkins22 (@WhiteCo_WBB) with the finish@PRO_Movement1 #PROSpringShowdown pic.twitter.com/IczaMx4YFc

— Kyle Sandy (@KyleSandy355) March 12, 2023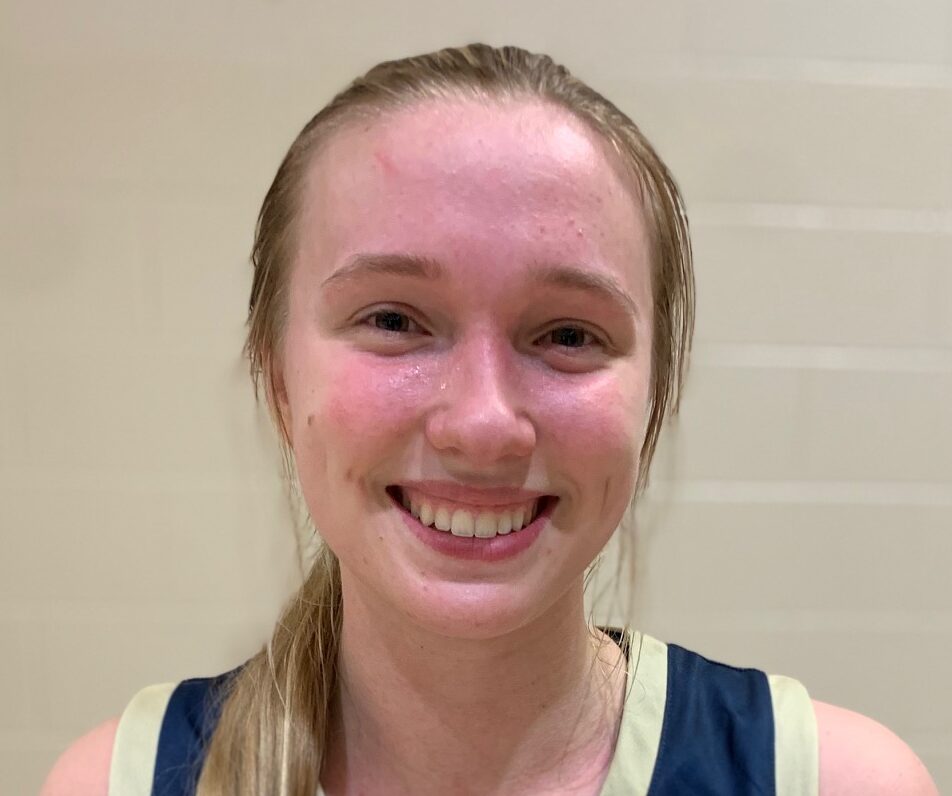 2025 6-0 F Kayla Cleaveland – River Ridge
One of the first names a college coach brought up to me when I walked in the gym was Kayla Cleaveland. One of the state's biggest stock risers this season, the state champ was back in action two days after hoisting the trophy. What stands out about Cleaveland aside from her game is her character and toughness. She battled a foot injury nearly all season long but didn't let it slow her down as she grinded her way into being available as much as possible. She reinjured her foot in the state title game after an early seven points but once again showed her mettle as she returned to play and finished with 15. When breaking down her game, the lefty is a true three-level threat. She loves her 15-footer from the elbow, a shot she has perfected. What really impresses me is how well Cleaveland runs the floor and can catch and finish all in one motion with either hand while moving at a rapid pace. Kayla is the real deal with her versatility. Georgia Southern offered after the state title game, marking her first D-I bid.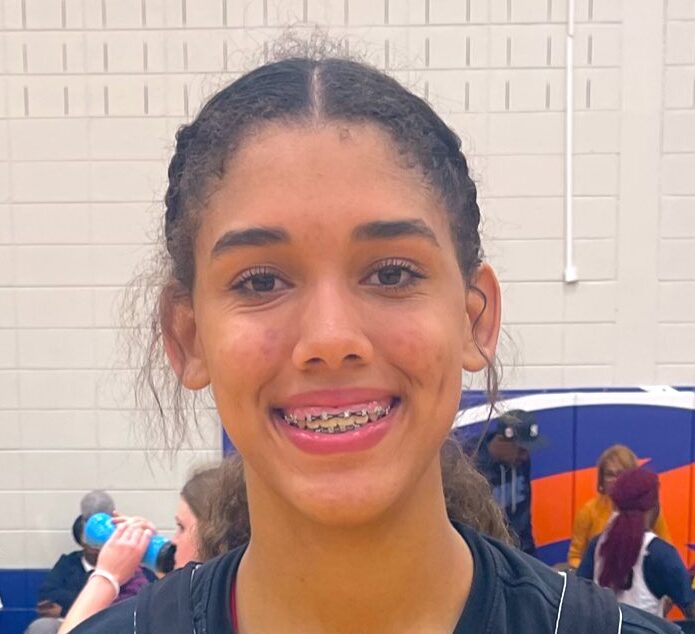 2026 6-0 C Arianna Hill – Toombs County
Arianna Hill really caught my eye. The young post has a strong frame and flashed quality footwork with her back to the basket. Hill scored on drop steps and didn't flail away from contact. Hill is an effective rebounder and a defensive presence in the paint. I think she could be a major player in Region 3-2A and develop into one of the better big girls in the classification.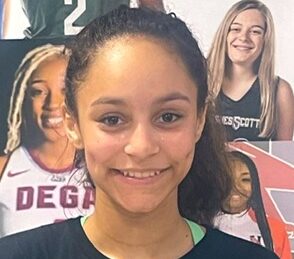 2028 5-6 G Tracy Wakefield – Marietta
2028 is a long way away, but Tracy Wakefield and a bunch of other current Marietta middle schoolers have a chance to be flat out special. The youngster had no problem fitting into camp on Sunday as she stripped the nets from deep and had an impressive eurostep through traffic for one of the toughest hoops of the day. Wakefield could log varsity minutes right now. As she continues to add to her game, her confidence will grow concurrently. I'm excited for Tracy Wakefield's future.
2028 5-6 G @TWakefield2028 (@HoopCoachDeWitt) drains the three. Doesn't play like a rising eighth grader. Could log varsity minutes right now.@PRO_Movement1 #PROSpringShowdown pic.twitter.com/jLZaKgAvst

— Kyle Sandy (@KyleSandy355) March 12, 2023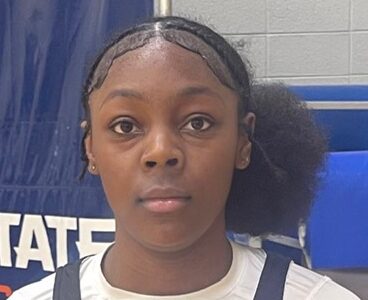 2025 5-6 G Amaya Harris – Hillgrove
Harris is a tough cookie in the backcourt. Amaya is a strongly built guard that can shift directions and score in different ways. She's a skilled finisher, but will also beat defenses with her stop-and-pop game. Amaya is a stingy defender that can help guard 1-3.
2025 5-6 G @21Amayaharris (@hillgrove_wbb) game-winner @PRO_Movement1 #PROSpringShowdown pic.twitter.com/quUF6db99G

— Kyle Sandy (@KyleSandy355) March 12, 2023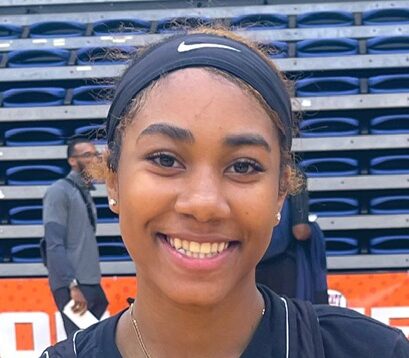 2025 5-8 G Londyn Walker – Wesleyan
One of the strongest players in camp, Londyn Walker is a battering ram when she puts her head down and attacks the rim. Walker is a powerful player, strong in the weight room which allows her to play much bigger than her size. She can outmuscle opponents for rebounds and has no problem absorbing contact for And-1 finishes. With her strength, Walker holds value defensively as she can hold her own when switched onto bigger oppnents.