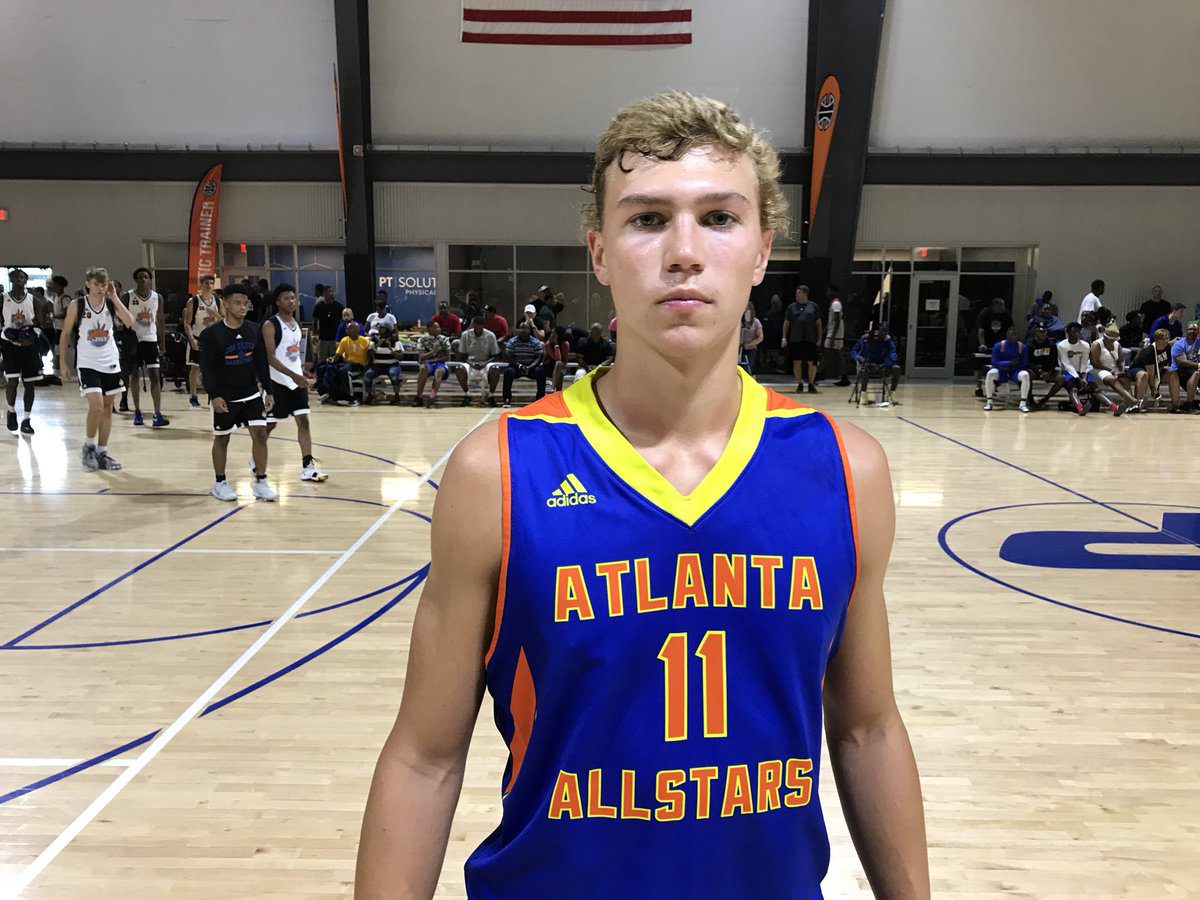 2019 6-4 SG Jaxon Etter (Etowah) and his uncanny ability to rise to the occasion on the biggest stage stole the show yet again in the Atlanta All-Stars' 75-55 mercy rule of Team Georgia Magic. With a packed house of college coaches in attendance ranging from Young Harris to Georgia College to Georgia State to Cincinnati and many, many more, it was Etter who unleashed a 26-point barrage, drilling 6 threes to silence critics that question the consistency of his jumper. Not only did Etter carry the All-Stars from deep, he drew the assignment of defending red-hot prospect 2019 6-5 SG Devin Butts and held the sharpshooter to 6 points and a scoreless second half. No one quite knows what level Etter will land at, but performances like these continue to grow the mystique surrounding Cherokee County's finest.
2019 5-10 PG Matt Gonzalo (St. Pius X) expertly orchestrated the Atlanta All-Stars with 12 points, 2 rebounds, 9 assists and 3 steals. Gonzalo's jitterbug quickness and activity on defense kept the Magic from ever finding a flow in consecutive possession. Offensively, Gonzalo made all the right reads as he usually tends to do and sank two early threes to keep the defense honest.
Middle Georgia Prep 2019 6-6 F Clarence Jackson brought great energy and effort – as he always does – in Team Georgia Magic's loss to the Atlanta All-Stars. Jackson posted 16 points, 13 rebounds, 1 assist and 1 steal. His passion for the game shines through with his toughness and mindset to battle every possession. Coaches in attendance said they wouldn't be surprised to see Jackson surface on a D-I roster in due time.
The 16U Georgia Stars backcourt of 2020 6-2 PG Christian Wright (Milton) and 2019 6-4 SG Nahiem Alleyne (Mountain View) drew a bevy of High Major head coaches throughout the day. The early start time at 8 AM didn't affect the duo in an 83-57 route of Team Parsons North Florida. Wright had 18 points, 4 assists and 2 steals. Alleyne posted 17 points, 4 assists and 3 steals.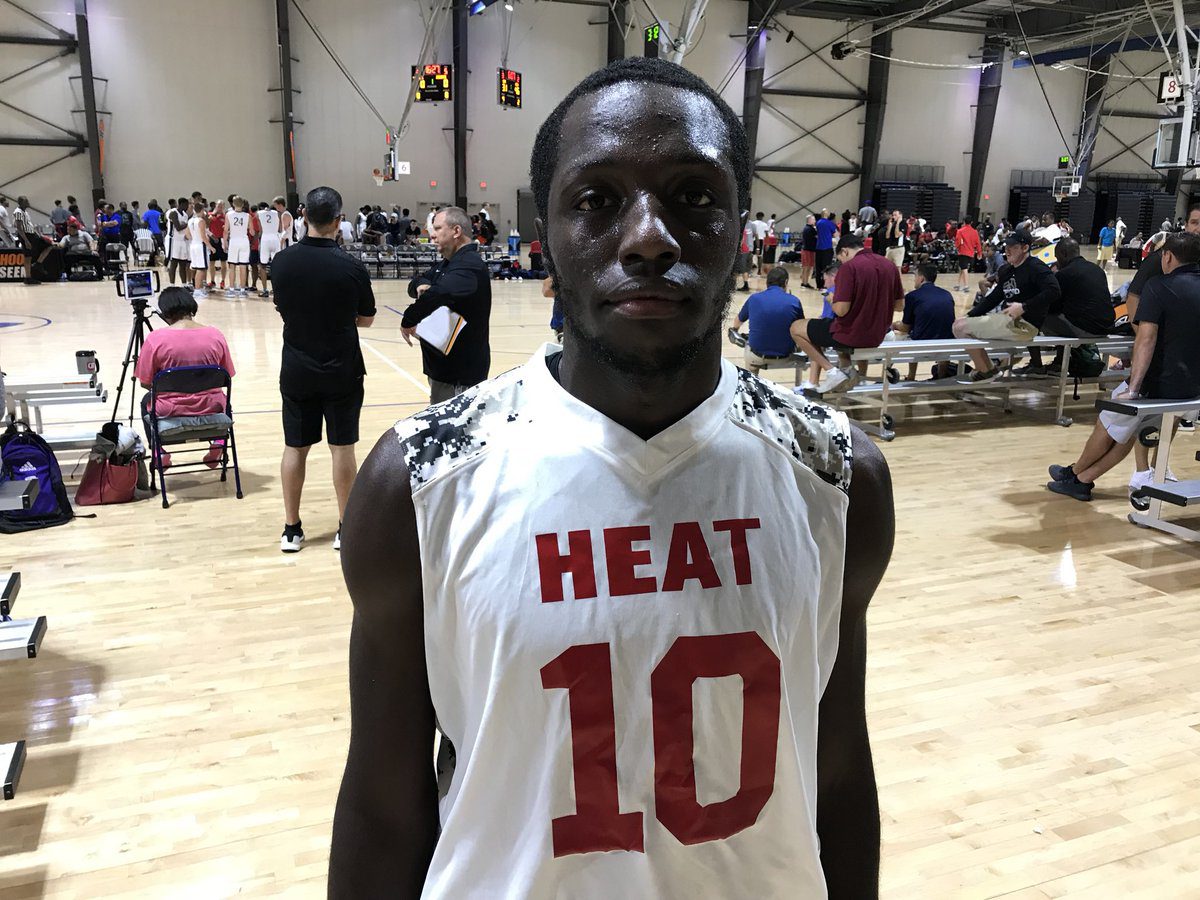 2018 6-4 W Marlon Lewis (Morrow) stood out in a Georgia Heat loss. The available senior that was a First Team All-Region 3-AAAAA performer turned in 19 points, 10 rebounds, 1 assist and 1 steal. Lewis knocked down three deep balls and showcased nice athleticism. He averaged 14.5 points and 5.3 rebounds his senior season. He could be a nice late pick up at the lower levels.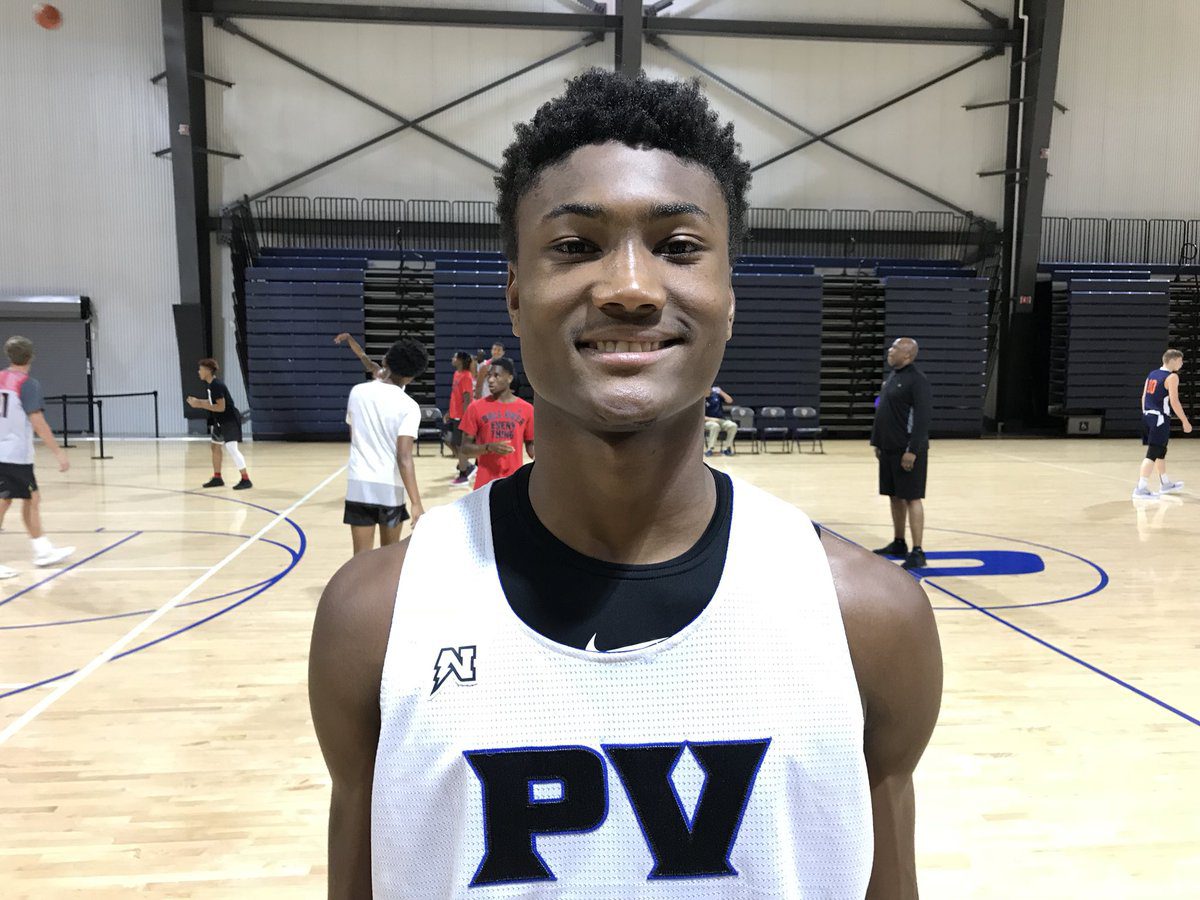 Team ProVision showcased the type of small school guys that are a pleasure to discover. Friday afforded us the opportunity to see 2020 6-8 F Tyrese Powers (Fitzgerald) for the first time. The long lefty showed flashes of D-I level ability in his first impression, finishing with 13 points, 7 rebounds, 1 steal and 2 blocks. Powers runs the floor well and can play positions 3 through 5. His jump shot extended out to 17-feet with the threat of a three-point shot possibly growing into his arsenal over the next two seasons. He could end up developing into a Rashun Williams type prospect if he decides to put more time into his perimeter training than his post game. Powers should have a monster season in South Georgia.
ProVision flaunted another blossoming big in 2020 6-8 C Amaree McGriff (Lanier County). McGriff is a good athlete with long arms and a knack for blocking shots. The defensive minded post had 7 points, 10 rebounds, 1 steal and 3 blocks on Friday after tallying the exact same stat line: 7-10-1-3 the night before. McGriff doesn't have a ton of back-to-the-basket post moves right now, but he is involved in every carom off the rim and if he gets two hands on it, you can be sure that he will try to power back up with a dunk. McGriff has a tendency to have bad body langue at times. When he is engaged and doesn't worry about a lack of post touches or calls not going his way, he is an extremely effective player at the Class A-Public level and currently an interesting D-2/JUCO caliber player due to his size and mobility.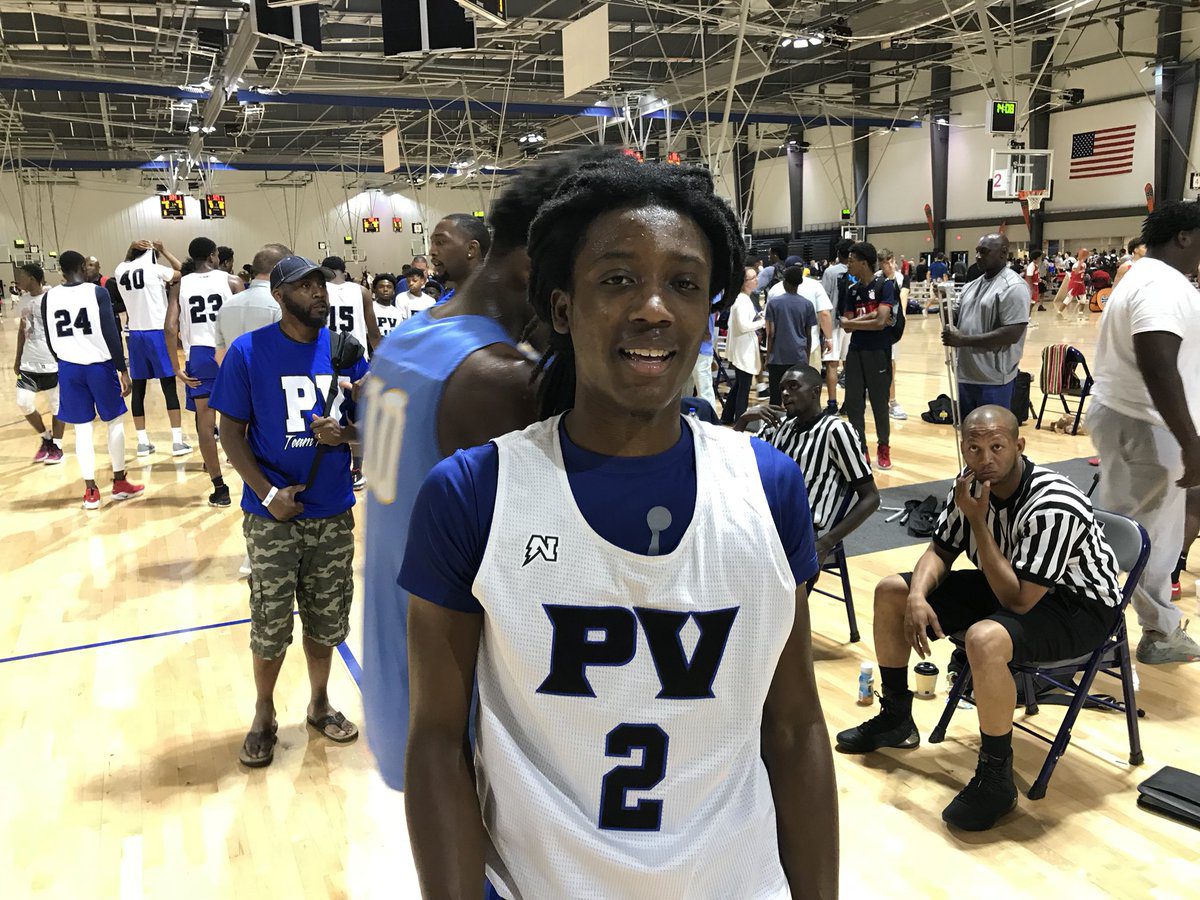 2019 5-10 G Keandre Graham (Early County) impressed with his marksmanship from deep beyond the arc. The spunky shooter caught fire, hitting five threes en route to 21 points, 4 rebounds, 5 assists and 1 steal in a win over the College Park Rim Rockers. Graham is tough to corral in the half court with his ability to stretch the floor and then create for teammates.
ProVision had steady contributions from Middle Georgia Prep bound 6-1 SG Stantravious Smith (Sherwood Christian Academy). The GICAA scoring maestro averaged 29.1 points per game as a junior before finishing his career going for 34.4 points, 11 rebounds, 2.3 assists, 2 steals and 1.7 blocks on average. On Friday he dumped in a fine all-around game with 14 points (3 threes), 5 rebounds, 4 assists and 2 steals. Thursday night, he tacked on 14 points, 4 rebounds and 3 steals.
The 2019 Rebels saw the dynamic Bradwell Institute duo do the heavy lifting in two nightcap wins.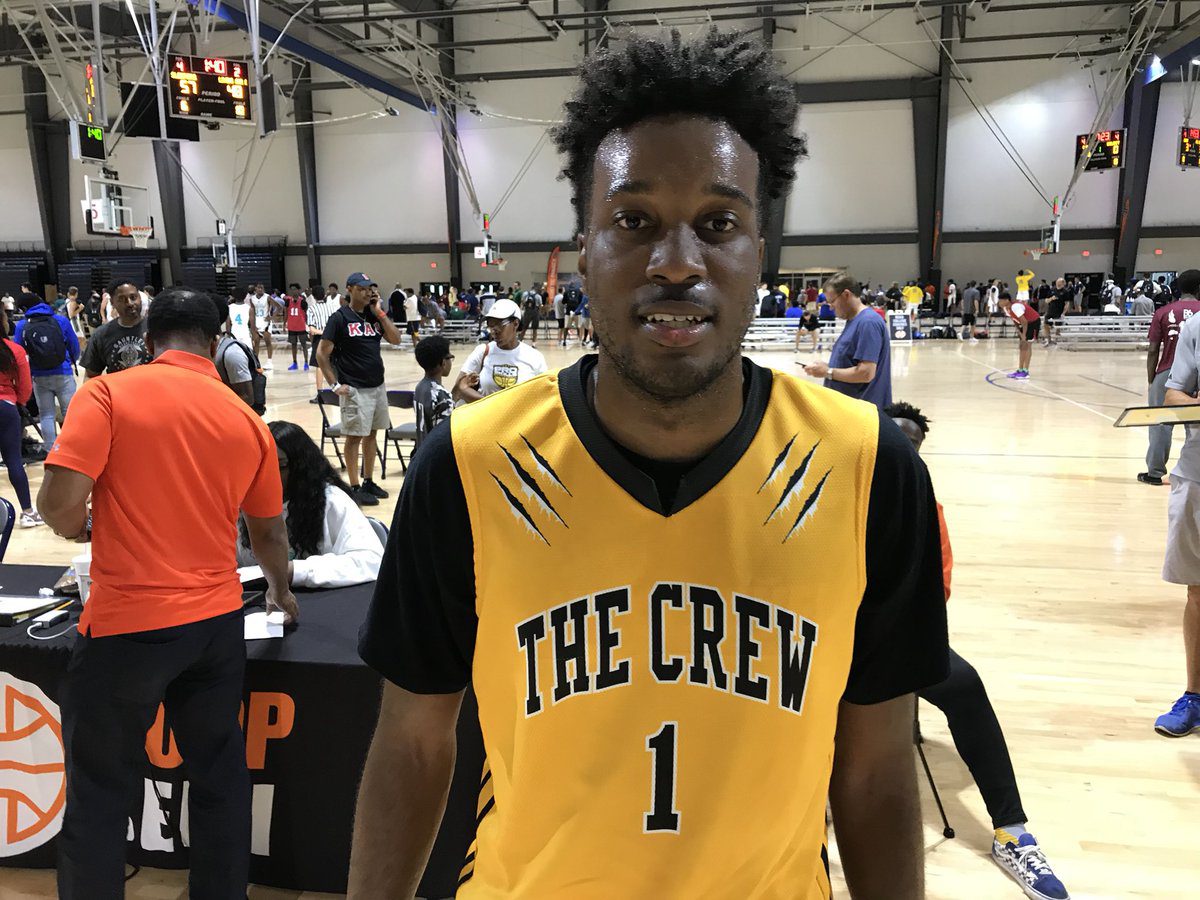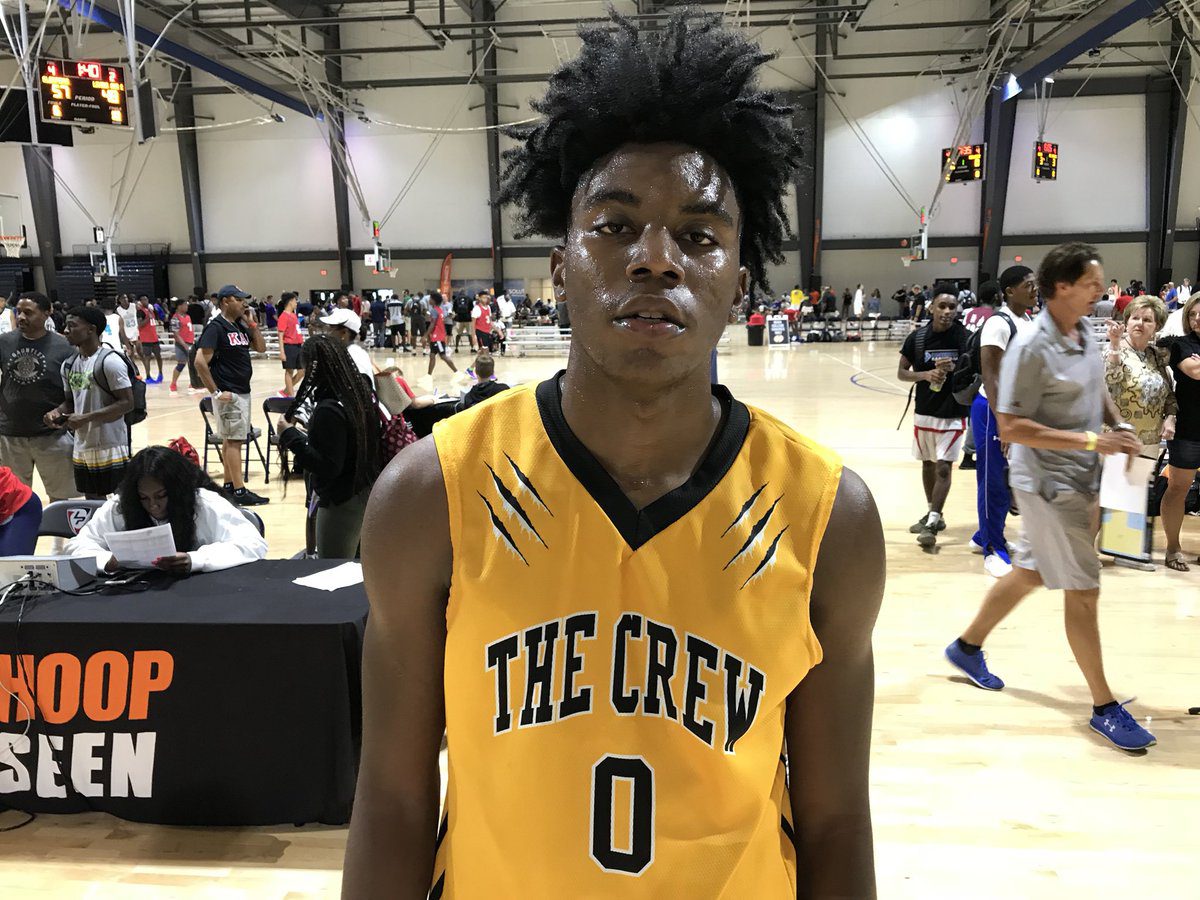 6-5 W Javonte Lecounte and 6-4 W Isaiah Scott flourished under Coach Simon Steele. Lecounte had 22 points, 11 rebounds, 5 assists, 2 steals and 1 block in an 85-73 win over Team SC Red before scoring 21 points vs. Pro One Select Grey. Scott stuffed the stat sheet as well, finishing with 16 points, 8 rebounds, 7 assists and 2 steals at 4:10 PM then exploding for 30 points at 8:50. If you're a fan of big guards, Lecounte and Scott fit the mold as off-ball options. Lecounte is a strong downhill finisher. Scott has packed on muscle to his wiry frame and can score within the arc in a variety of ways, highlighted by a poster And-1 dunk against Team SC Red.
The Atlanta Timberwolves buried 12 threes in a big 85-74 win over the Nike Elite Stars.
2019 6-4 F Jon Morgan (Combine Academy) dropped in 20 points, drilling three threes to open with before using his supreme athleticism to get to the basket. The recent LaFayette graduate collected 4 rebounds, 3 assists and 3 blocks as well. Morgan has turned himself from just a nice North Georgia player into a statewide known producer and a national prospect.
2019 6-7 F Austin Sloan (Houston County) had 18 points, 9 rebounds, 1 assist and 1 block. Sloan, much like Morgan, is an explosive athlete that bounces high above the rim. His leaping ability helps him score around the basket. Sloan's range extends close to the three-point line with a high release point. He still needs to get stronger to survive the rigors of a long grinding season. His post physicality and defense can improve. Sloan can block shots but working on his stationary defending and preventing deep post catches will be an area to focus on.
2020 6-2 G Jack Kostel (Mill Creek) has nice size, sharp mechanics and some wiggle in his game. He tossed in 12 points, 8 rebounds and 4 assists. Kostel sank two three-pointers and did the rest of his damage getting to the foul line, going 6-of-8. Kostel looks like a very nice option come his senior season as he continues to progress.
The human microwave, 2019 6-0 PG DaMarcus Johnson (Tri-Cities) pumped in 23 points, 4 rebounds, 2 assists and 6 steals in a loss to the Georgia Kings. Johnson hit 5 three-pointers, scoring 18 in the second half. Johnson is wired to score. I would like to see him stay aggressive throughout the course of the game. He can be a 20-point scorer and may need to be for Tri-Cities to repeat the success they had last season. As good of a scorer as Johnson is, give him credit for trying to stay true to his point guard position and rarely forcing bad shots. Johnson is content to get his in the flow of the game instead of constantly being on the hunt to find points.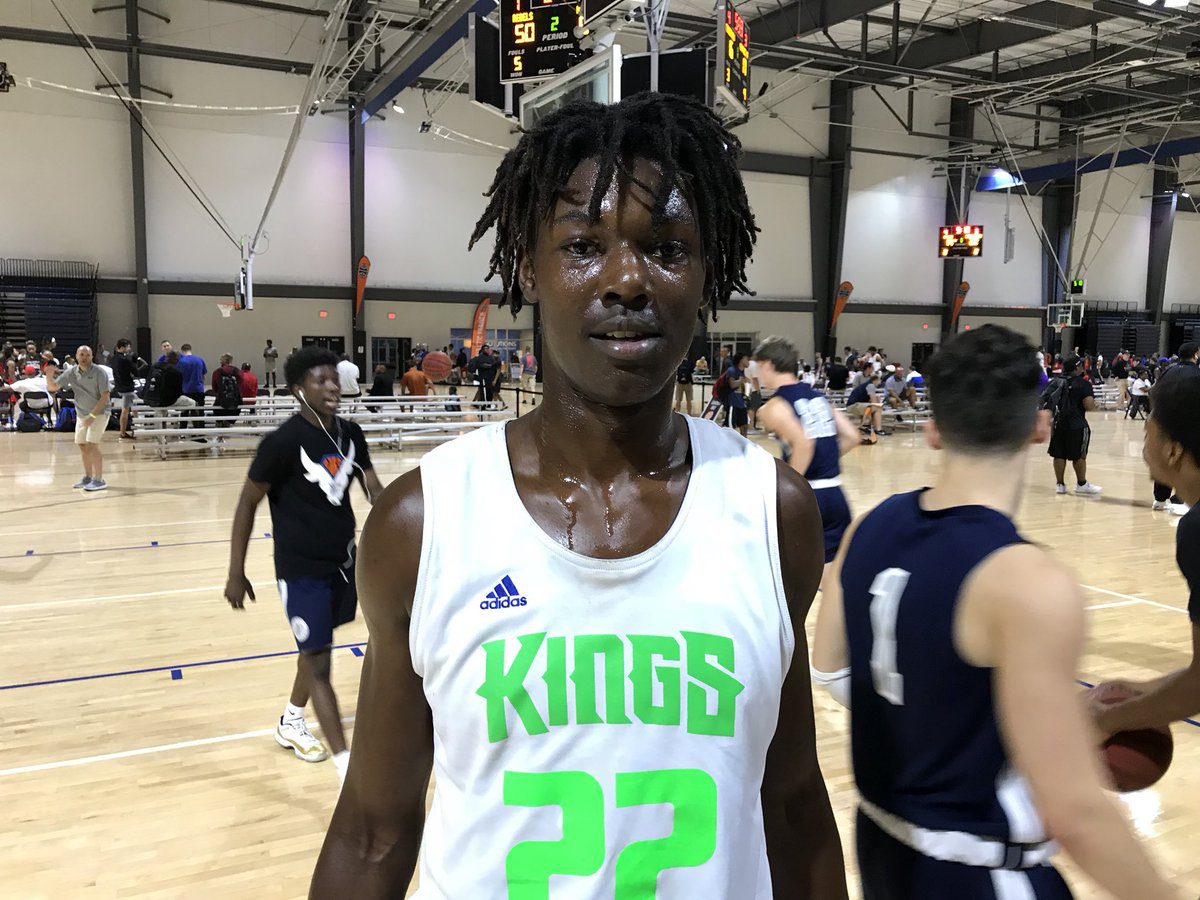 2019 6-6 F Zeff Felton (Dooly County) is a great sleeper in South Georgia. After growing two more inches since the end of last season, the double-double machine is primed to breakout. While he may not ever average 20 points per game, Felton knows where his strengths are: provide energy and attack the glass. Felton averaged 11.3 points, 11.1 rebounds and 2.4 blocks as a junior. You can pencil him in to average another double-double. Felton is always crashing the boards and has a quick second leap to clean up misses. Felton should be a collegiate player. It's up to him to determine what level.