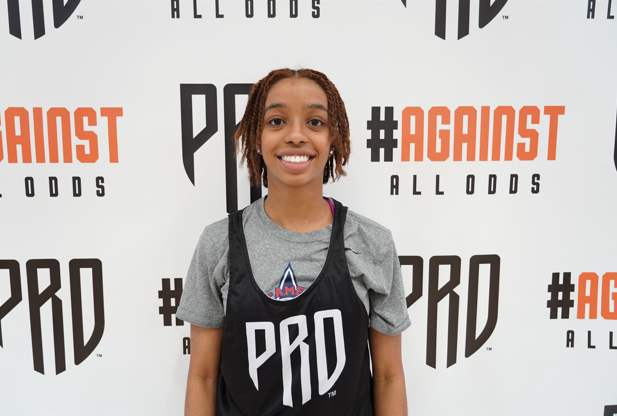 2022 5-5 PG Jayla Cook – Redan
All gas, no breaks. That is what you get with Jayla Cook. The playmaking guard with the elite motor zoomed around the floor on both offense and defense, impacting games consistently. Cook's sparkplug play had college coaches circling her name. The stat sheet stuffer didn't just score downhill, she created for others dropping off no-look passes all throughout camp. Cook's hustle will go a long way at the next level. She's a plug-and-play guard that will immediately bring an infectious energy when on the court.
2022 5-5 PG @itsjaylaaa6 (@LadyRedan) wheels her way around the defense. @PRO_Movement1 pic.twitter.com/m0y5b86VhD

— Kyle Sandy (@KyleSandy355) March 13, 2022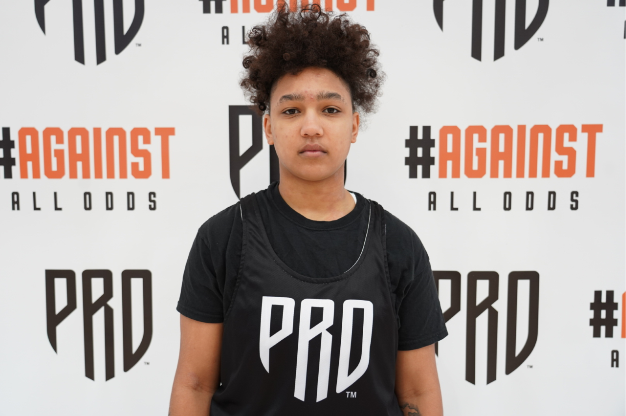 2023 5-8 CG Jada Morgan – Warner Robins
No one wanted to get in the way of Jada Morgan when she decided to get to the rim. The physical guard bulled her way to the basket, scoring through contact with ease. Morgan excels at getting to her right hand. She challenges shot blockers by going right into their chest. Jada's pitbull mentality is a hallmark of her game. Not many guards attack the glass like she does. Morgan won't ever be out-toughed.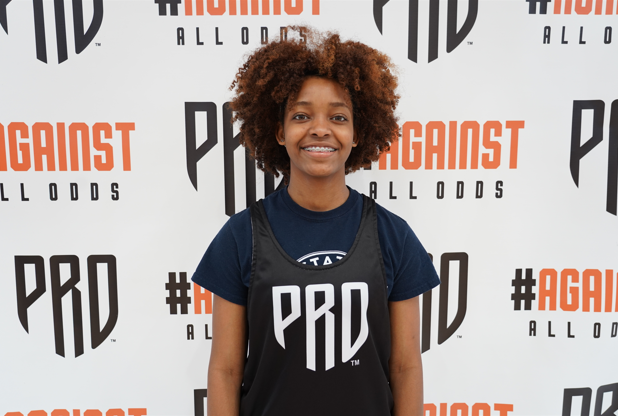 2022 5-6 PG Gabby Hudson – Pace Academy
There was a buzz around camp surrounding the Region 6-2A Player of the Year. Hudson has a polished game. She pushes the ball and sees the floor well, wrapping passes around defenders to find the open man. Hudson is a crafty finisher that can get shifty downhill. Gabby embraces contact and can kiss floaters off the glass when stopped short. Hudson is a well-rounded scorer that shot 36% from three over the course of her senior season. Expect D-III schools to make a hard push.
2022 5-10 W Tylia Kemp – Grayson
Tylia's play at camp landed her a Carver College offer. Kemp is an inside-out presence. She makes a living in the corners with her three-point shot but is also strong enough to muscle her way to hoops in the paint. Kemp is an impactful rebounder and a capable defender that can help guard multiple positions.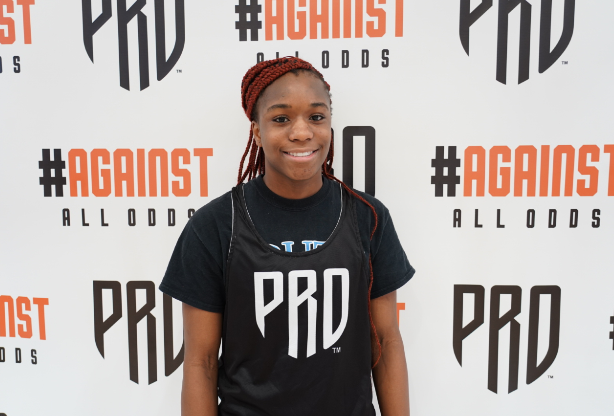 2022 5-9 W Shakiria Chaney – Tift County
Lil Sis came to play on Sunday. Chaney is a strong athlete with an aggressive mindset. She pursues rebounds with vigor and plays bigger than her size. Shakiria has a quick first step. She drives hard and can finish with spins in traffic. When needed, she can knock down the open outside shot but loves trying to get to the paint first.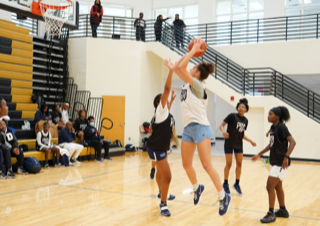 2023 6-2 C Marlo Simms – Decatur
The size and length of Marlo Simms immediately jumps out. She's a mobile post presence that does a nice job altering shots. Simms cleans up misses and can hit the mid-range jumper. Keep an eye on her development. Simms could be a popular prospect come next year.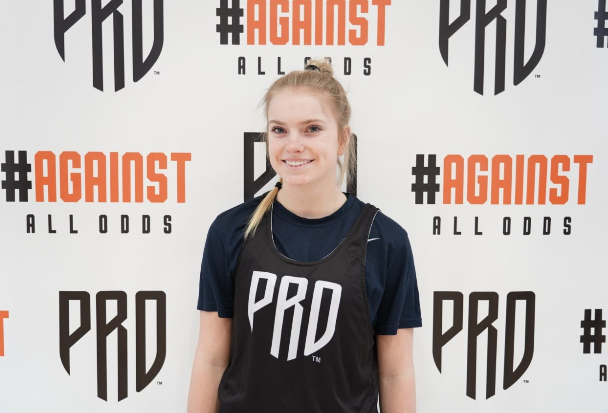 2023 5-11 F Alison Hiddema – East Forsyth
One of the most improved players in the state, Alison Hiddema quickly made a name for herself after averaging 17 points, 10 rebounds and hitting 75 threes her junior season. Hiddema is a combo-forward that spends a vast majority of her time attacking from the wing. She shoots the three exceptionally well and loves to punish defenders on drives to the basket, powering her way to the hoop while drawing fouls. Hiddema will be a highly sought-after prospect at the D-II/D-III levels.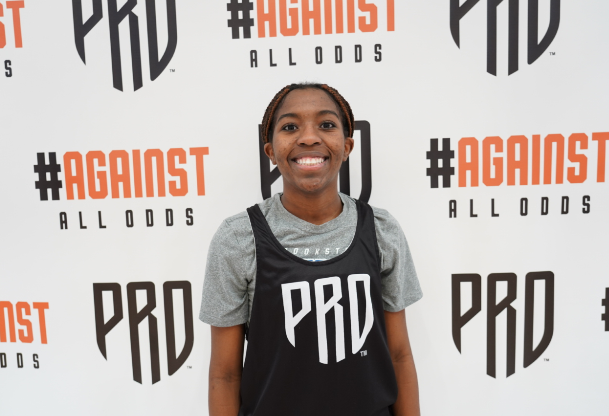 2023 5-7 G Taiylor Williams – Brookstone
A prolific scorer out of Columbus, Taiylor Williams thrived offensively. Williams is svelte of build, but the wiry guard gets to her spots consistently. She's a three-level scorer that has wiggle off the bounce. She hits the pull-up jumper and has three-point range. Williams finishes with both hands around the rim. Taiylor packs a scoring punch. Colleges will want to get familiar ASAP.
2022 5-7 PG Laila Battle – Campbell
Never doubt Laila Battle. As she has proven throughout the course of her career, Battle simply knows how to get the job done. She's a dangerous three-point shooter and a smart driver that gets into the paint at will. Laila has an effective eurostep in traffic and sweeps the ball low and strong when gathering herself to finish, avoiding any strip attempts by defenders. During gameplay, she was face-guarded the full length of the floor – something you don't see often in camp settings. Battle is a tough-nosed defender with quick hands. Laila committed to LaGrange following camp.
2022 5-7 G @LailaBattle21 (@GBBCampbell) is starting to put on a show. @PRO_Movement1 legend is hitting the three and creating offense off the bounce. pic.twitter.com/AMaZ1JyNsq

— Kyle Sandy (@KyleSandy355) March 13, 2022
2025 5-6 G Alyssa Mullholand – Valor Christian
Baby James Harden. Alyssa Mullholand is the complete package offensively. She is highly skilled, able to create off the dribble and dissect defenses. Mullholand has a tight handle with a crossover that gets her into the paint. Alyssa uses her size and strength to her advantage as she knows how to draw fouls and finish in traffic against length. Mullholand demands attention from the three-point line as well. It wouldn't come as a surprise to see her eclipse the 1,000-point mark in her high school career.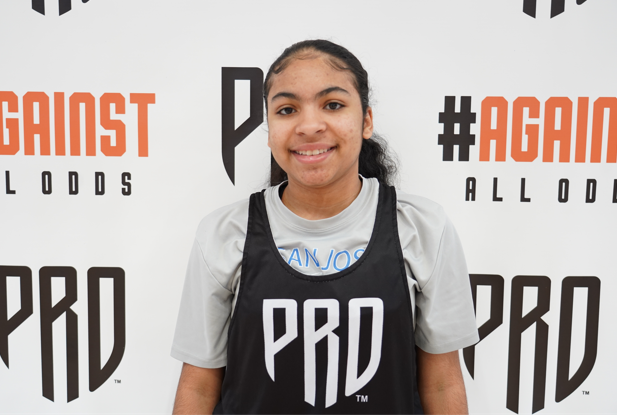 2025 5-7 PG Kitali Youmans – Mt. Paran
A true point guard with a mature feel, the state champ was able to dictate the tempo whenever the ball was in her hands. Youmans has a smooth approach and understands how to run an offense. She looks to set up teammates first before hunting her own shot. Kitali weaves into the paint and can draw defenders before dishing to open teammates. Youmans makes passes off the bounce with either hand and is slick when driving to the hoop.
2022 5-6 G Shannon Niles – Brookwood
The savvy senior pushes the ball well in transition, keeping her head up as she hits teammates in stride for open layups. Niles plays at a nice pace and can shift gears accordingly. She has a good-looking jump shot with three-point range. Shannon uses a crossover to beat her first defender and also implements a hesitation dribble. Niles is a good decision maker that can play either on or off the ball.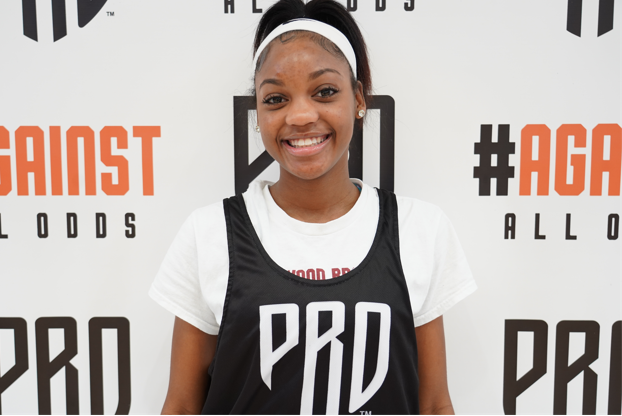 2022 5-9 G NeKaya Williams – Brookwood
NeKaya Williams blends skill and athleticism together. She's an electric slasher that gets to the rim and finishes with both hands. Her defensive instincts on the perimeter help blow up plays and disrupt flow. Williams can crank her motor to where few can go. Her energy helps her impact games on both ends of the floor. Southern just recently became the first D-I to offer.