2024 5-11 F Allie Osborne – John Milledge Academy
Coming out of the GIAA, Allie Osborne took full advantage of her much-needed exposure opportunity. The lefty received high marks as a stretch forward with a versatile skill set. Osborne did a good job catching and finishing on the run. She was one of the best rebounders in camp and was comfortable pushing the ball up the floor.  Allie showcased a reliable mid-range jumper and helped space the floor to the three-point line. She didn't shy away from contact inside and used a soft touch to score around the rim. Osborne proved to be a reliable post defender that could alter shots. Another year of development will go a long way in helping Osborne reach her potential. Improving her foot speed and continuing to challenge herself outside of the GIAA will help her achieve her goal of playing college basketball.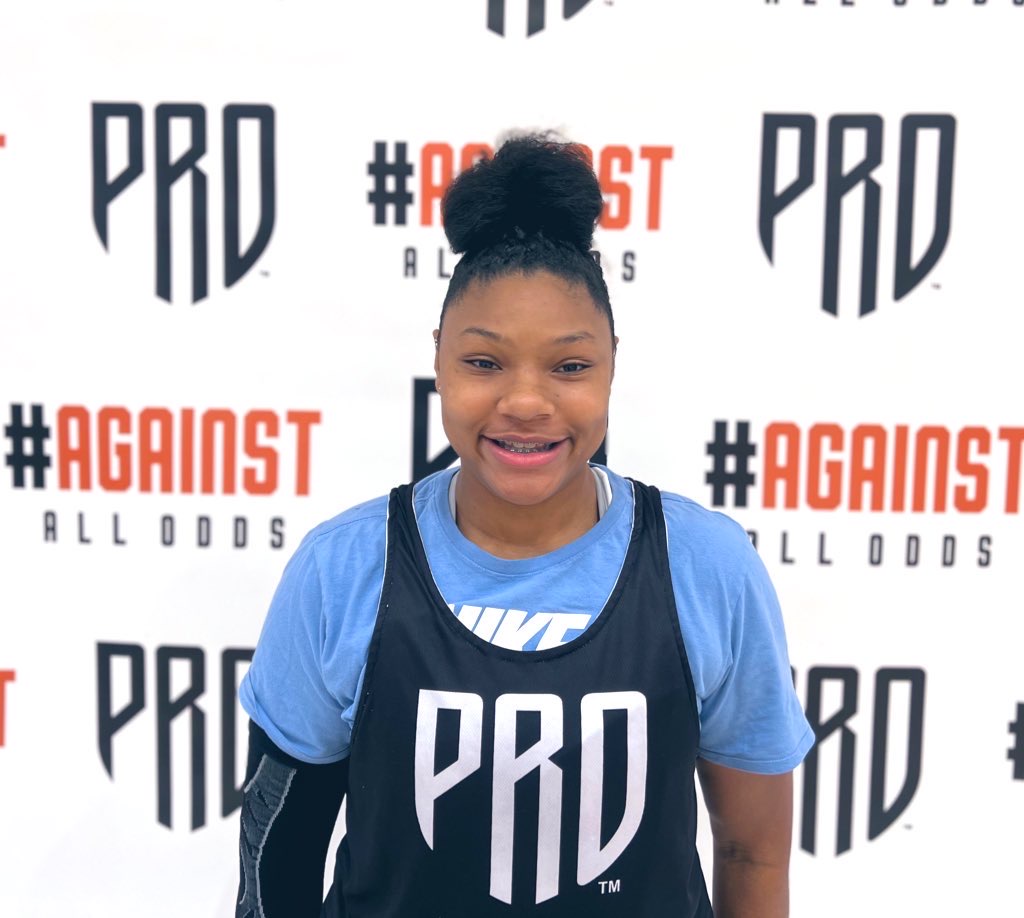 2025 5-10 PF Jasmine Baxter – Galloway
Only a sophomore, Jasmine Baxter was a physical powerhouse that bullied opponents on the low block. Her powerful drop step clears defenders out of the way as she keeps her arms bowed when carving out space. Baxter is extremely comfortable playing with her back to the basket. She posts up with a wide base, giving entry passers an easy target to hit. As the day went on, Baxter began to stretch the floor. She has nice form on her jump shot and will let it fly from beyond the arc. Baxter has the tools to become a D-I post, especially if she can squeeze out another inch or two.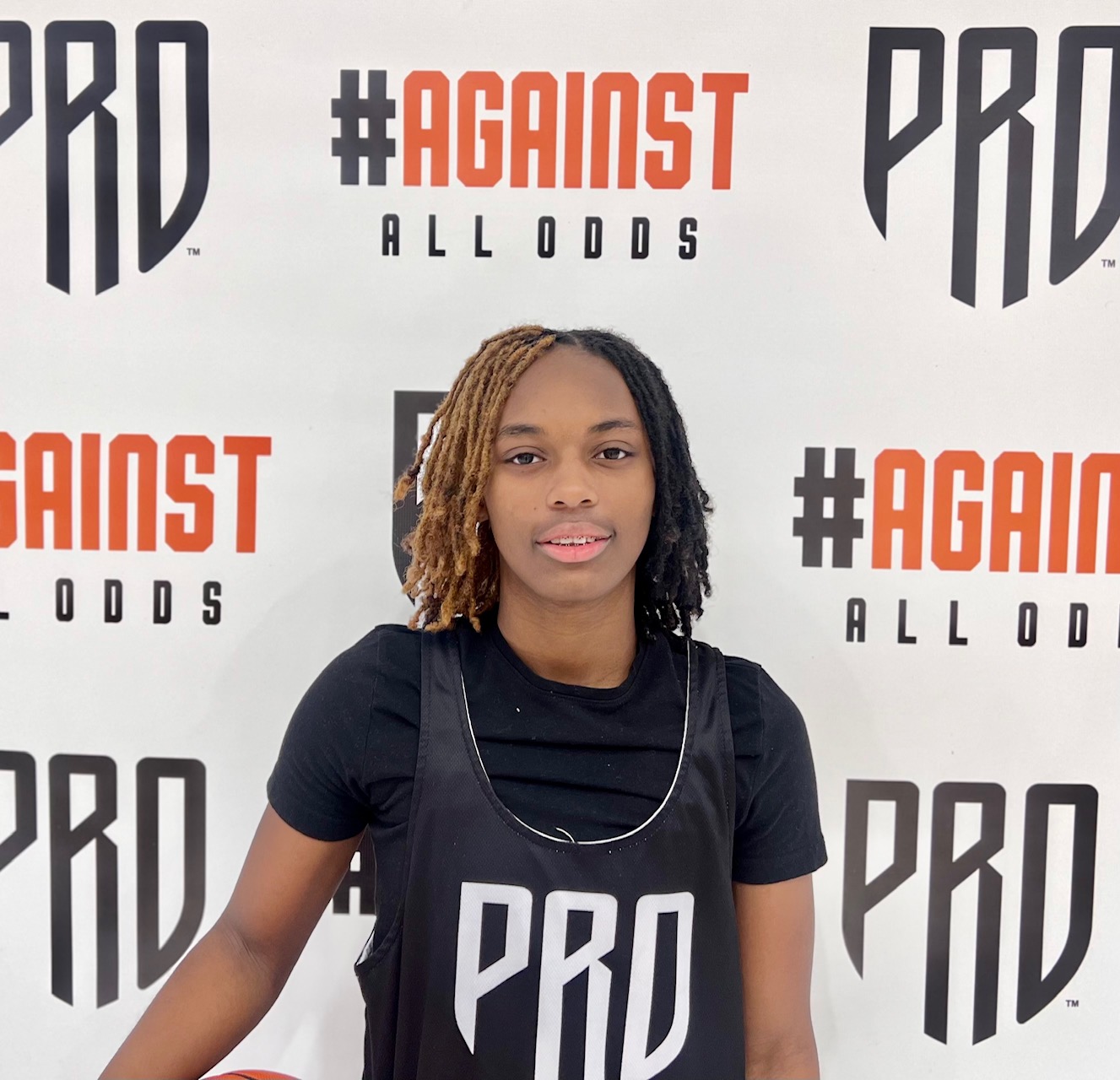 2025 5-7 G Savannah Robinson-Holmes – Langston Hughes
Maybe the best, most consistent scorer at camp was Savannah Robinson-Holmes. She dumped in 20 points her first game of the day before netting 14 in Game 2 while flirting with a double-double collecting 9 rebounds. Robinson-Holmes is elusive with the ball. She's a threat to score anytime and anywhere. She sank four threes over her two games while mixing in pull-up jumpers, floaters, drives and putbacks. Savannah's ability to breakdown the defense and get into the lane will play a big role in Langston Hughes' success.
Pretty fastbreak between @LaneKenwanna – @KitaliYoumans – @SavannahRHolmes #PROFallFastbreak @PRO_Movement1 pic.twitter.com/5LelMqCFEW

— Kyle Sandy (@KyleSandy355) October 9, 2022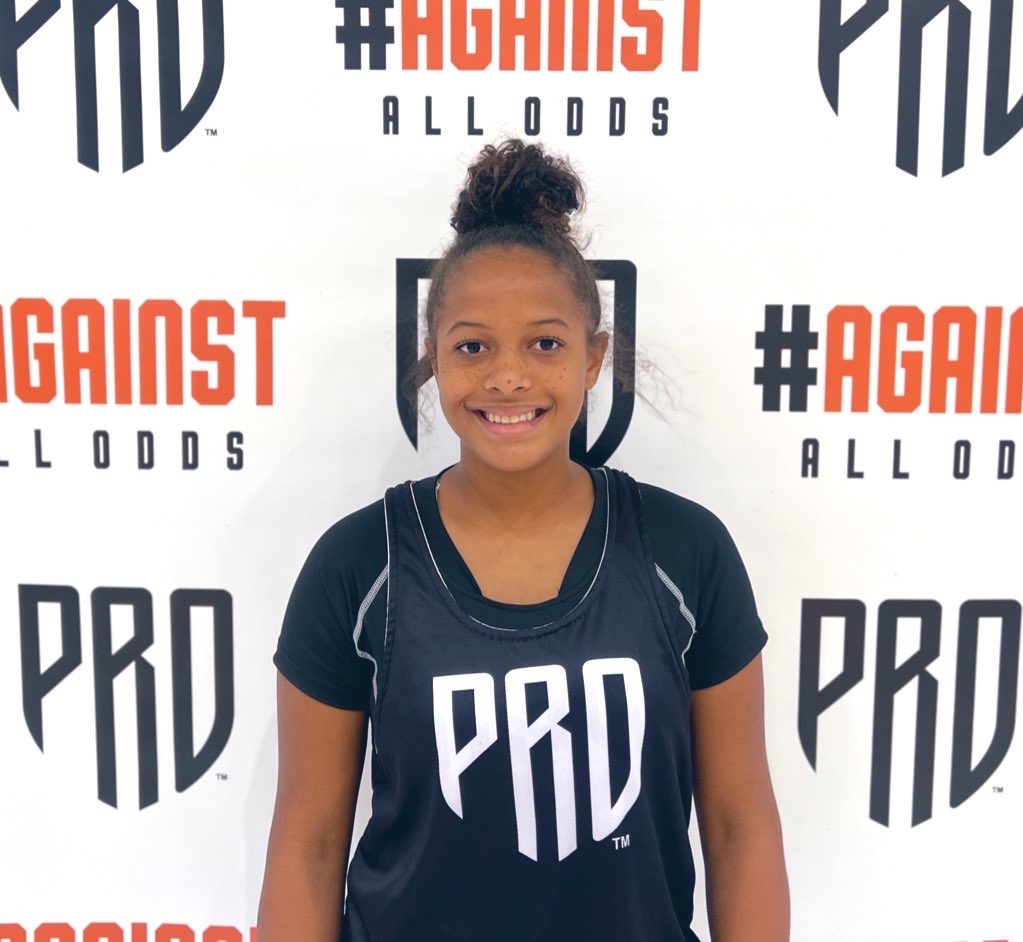 2024 5-5 G Samantha Ambroselli – Centennial
Back from an ACL injury, Samantha Ambroselli looked like she didn't miss a beat. Sam attacked in a variety of ways, getting to the basket and finishing through contact while also nailing shots from the perimeter. Still a solid playmaker, it looked like Ambroselli was more comfortable hunting her own offense than when I last saw her over a year ago. At 5-foot-5, Sam did a good job as a rebounder as well. Expect a strong statement season for Ambroselli and a sneaky good Centennial backcourt.
Sister connection 🔗

2026 5-5 PG @ToriAmbroselli to 2024 5-5 G @SamAmbroselli (@cen10wbb)#PROFallFastbreak @PRO_Movement1 pic.twitter.com/iS1d3DYwQG

— Kyle Sandy (@KyleSandy355) October 9, 2022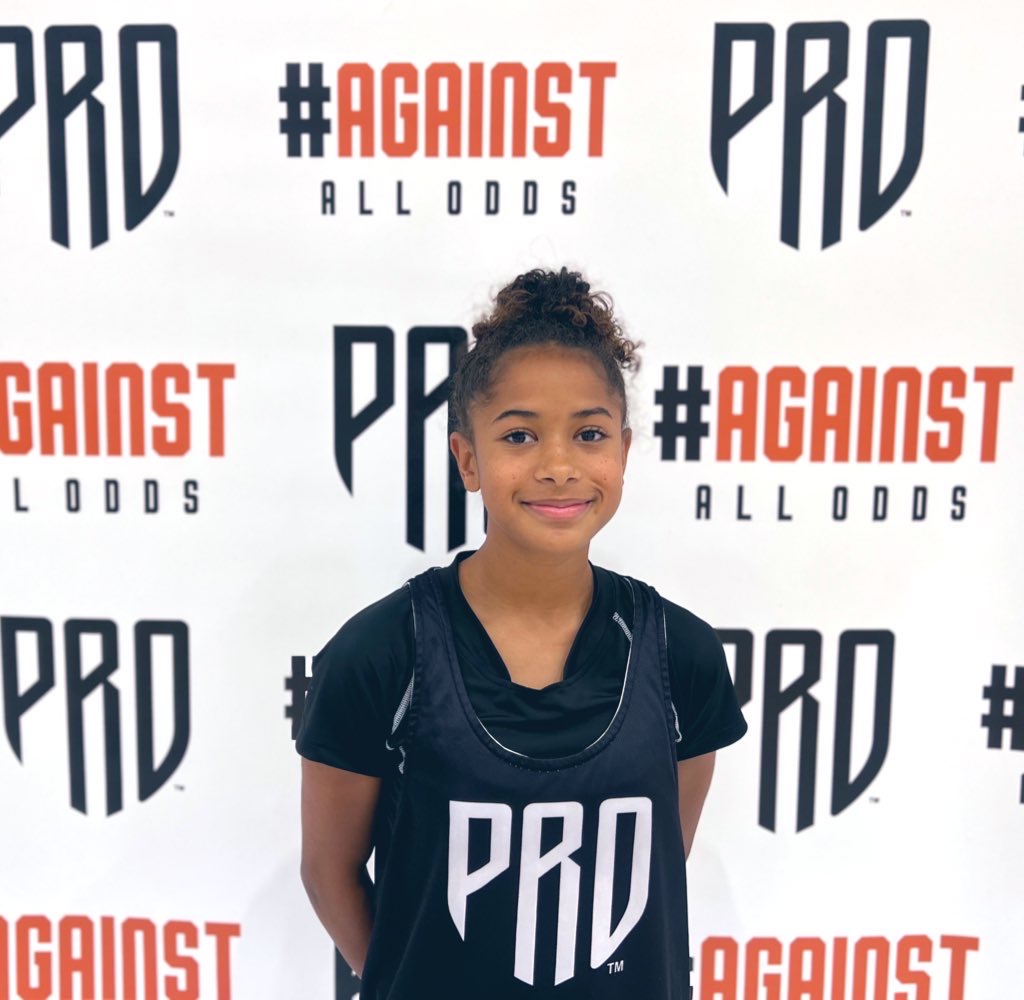 2026 5-5 PG Tori Ambroselli – Centennial
Playing alongside her older sister, Tori shined as a playmaker. The rising freshman excelled at attacking downhill as a drive-and-kick facilitator. Tori has quick shifty moves and understands how to draw the attention of defenders before finding the open man. When she looked to score, Tori found points off the dribble from three and could get all the way to the rim on drives.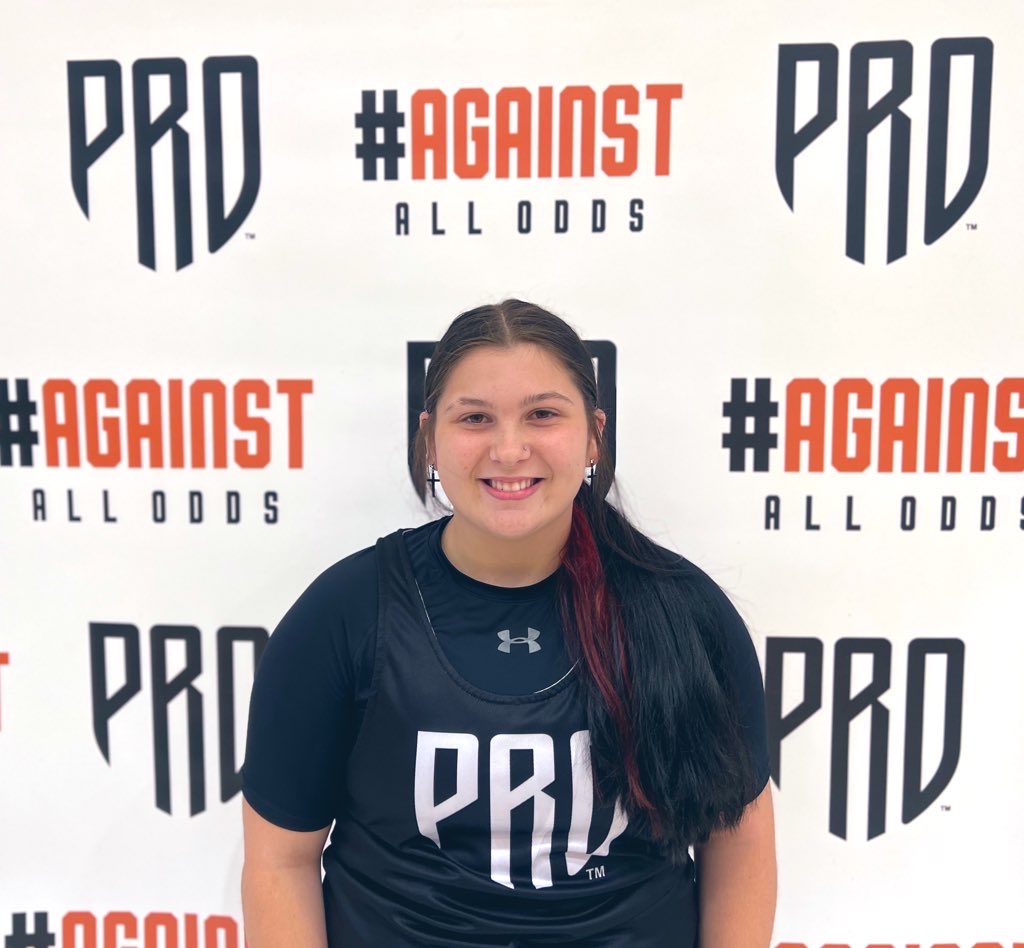 2025 5-6 G Alyssa Mullholand – Valor Christian
A regular Top Performer from PRO showcases, Alyssa Mullholand went to work as a lethal perimeter scorer. Alyssa is a difficult cover with her physical strength and deep three-point range. She's a creative ball handler that gets separation with quick moves. Mullholand is a microwavable scorer that can pour in threes in bunches. When she gets to the hoop she knows how to use her body to score through contact and can finish with either hand.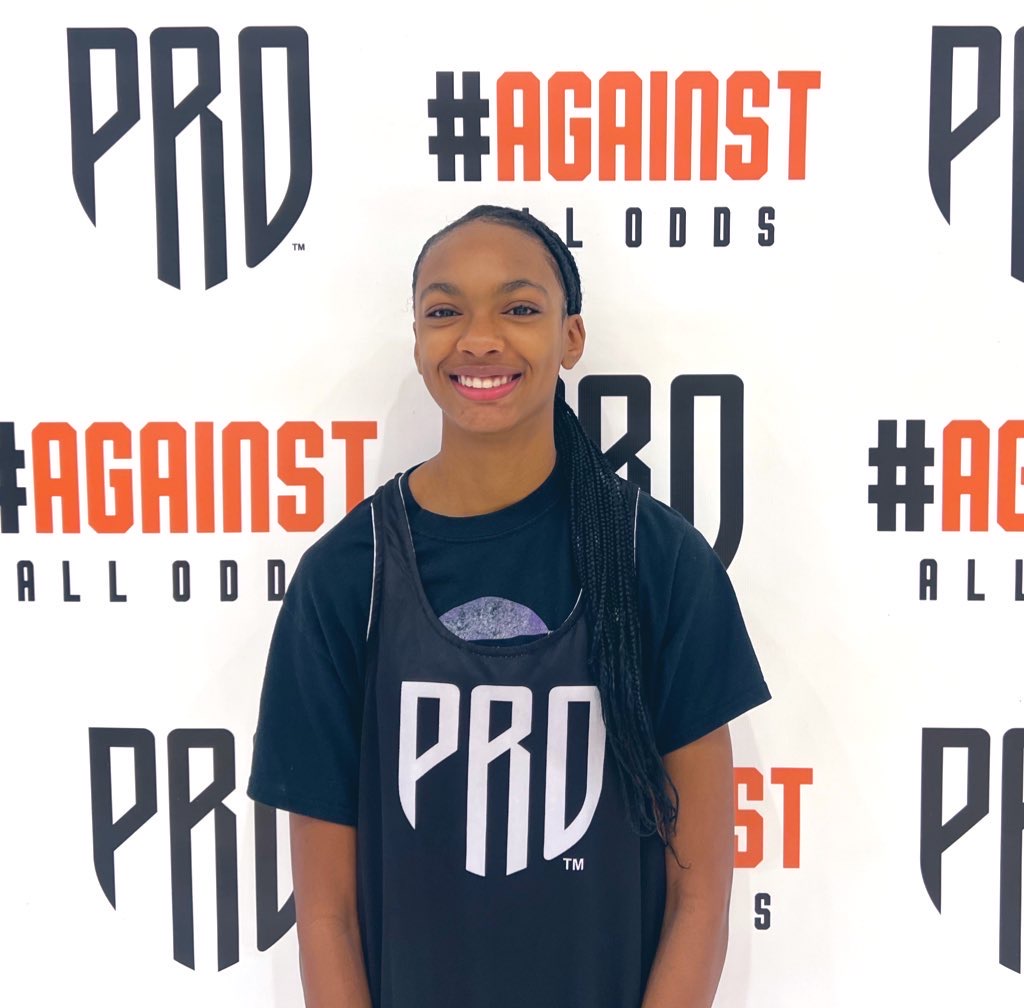 2025 5-11 SG Kameron Herring – Woodward Academy
Herring stands out with her length. The long and lanky guard immediately holds upside on both ends of the floor with her wingspan. She has a chance to develop into an impactful defender with great switchability. Offensively, she stripped the nets with her three-point shot.  Once she stretched out the defense, Herring was able to score on drives. She did a great job running the floor in transition and showed the confidence to go coast-to-coast with the ball in her hands.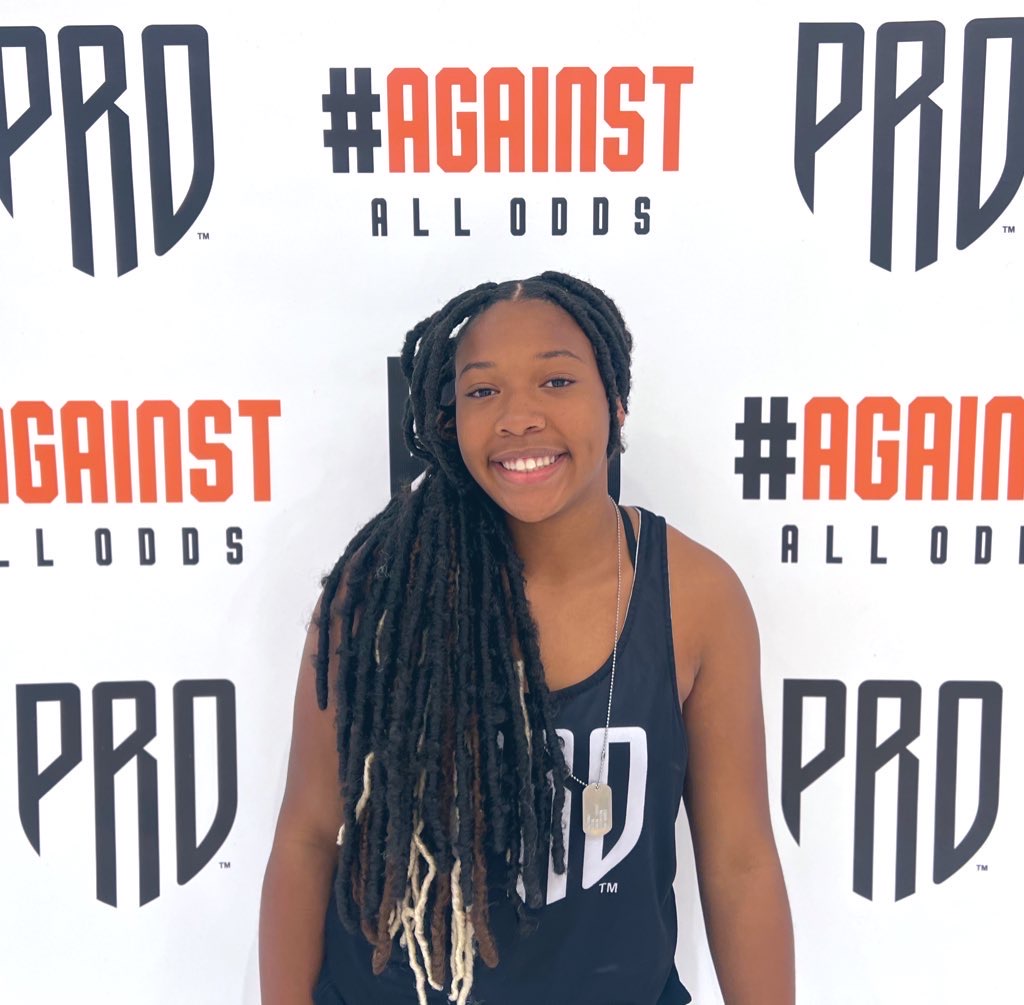 2025 5-7 F Asia Bryant – Dacula
I really appreciated how hard Asia played on Sunday. The undersized forward was nonstop on both sides of the ball. She used her body extremely well, converting And-1s as she got into the chests of defenders. Bryant is physical and fleet of foot, quicker than she may look at first glance. She has a burst to the rim and is a willing outside shooter. Asia held her own on defense as a sturdy positional defender that can rebound with toughness.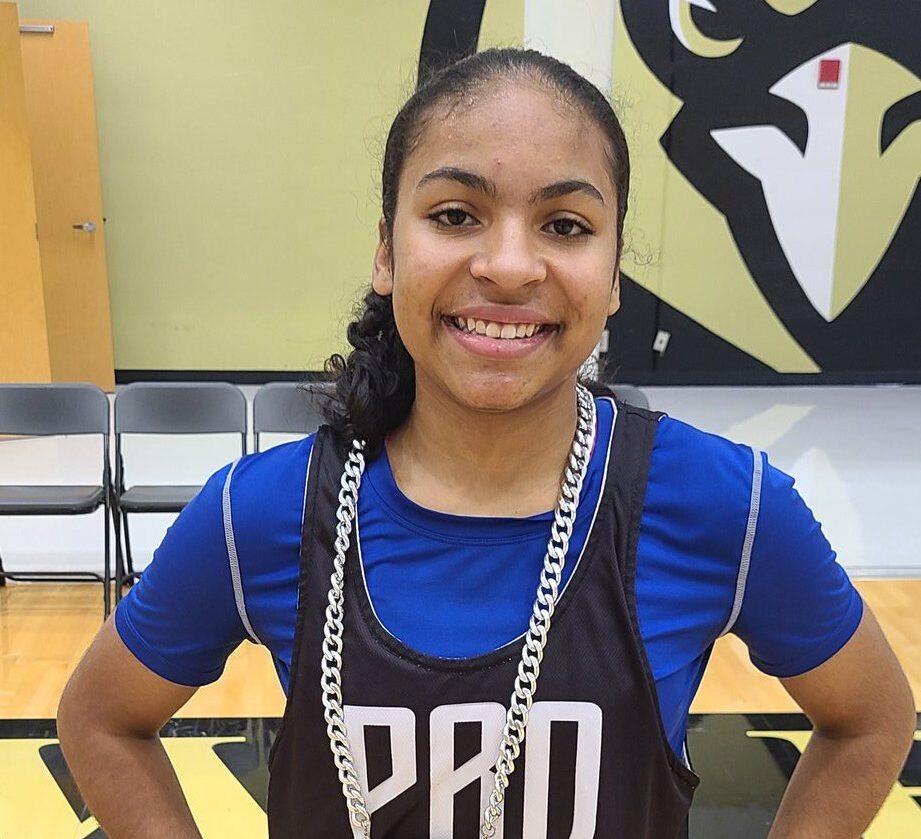 2025 5-7 PG Kitali Youmans – Mt. Paran
Kitali Youmans has enjoyed a strong offseason and on Sunday she may have looked the best I've ever seen her. Known for her playmaking and ball handling, Youmans did both while introducing an aggressive offensive mindset. She shot the ball well from three and was able to craft her way to buckets on drives. Kitali's mature floor game led to robust stat lines, putting up 8 points, 5 rebounds, 6 assists and 3 steals in Game 1 followed by 9 points, 9 rebounds and 3 assists in Game 2.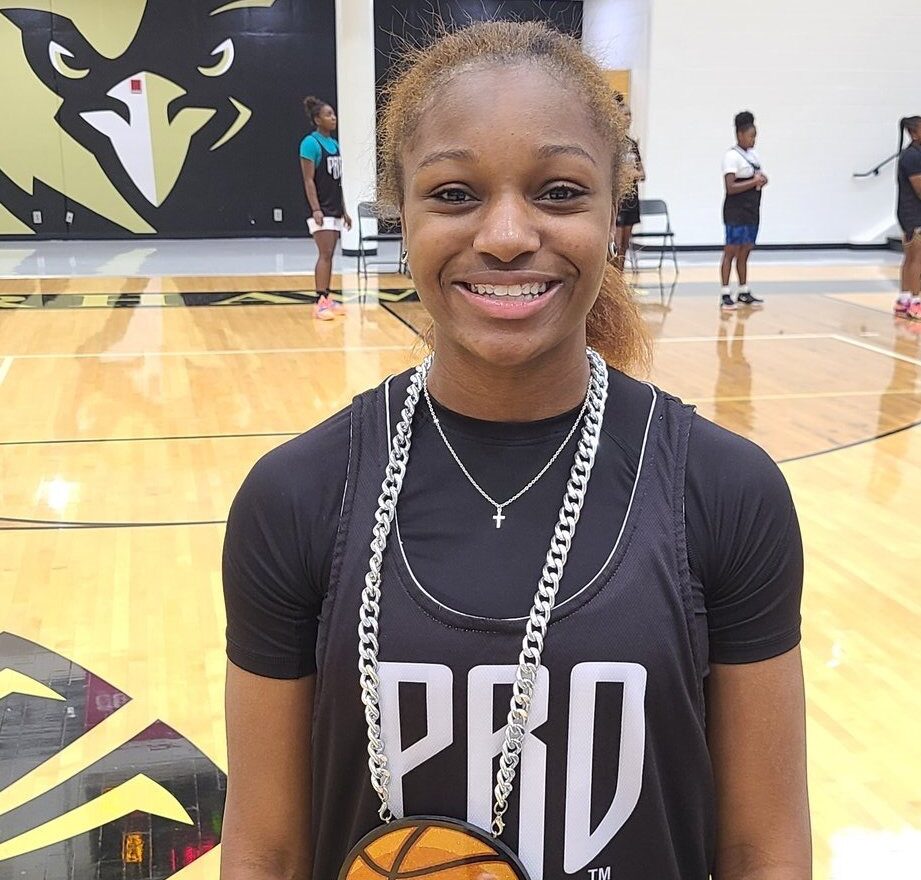 2023 5-7 G Sanai Chisholm – Woodville-Tompkins
Up from Savannah, Sanai Chisholm represented the coast well with her toughness from the guard position. The lefty has an underrated handle and likes to stay in attack mode. Sanai has a mixture of strength and speed when getting in the paint. Chisholm is tough to contain once she gets in the open floor.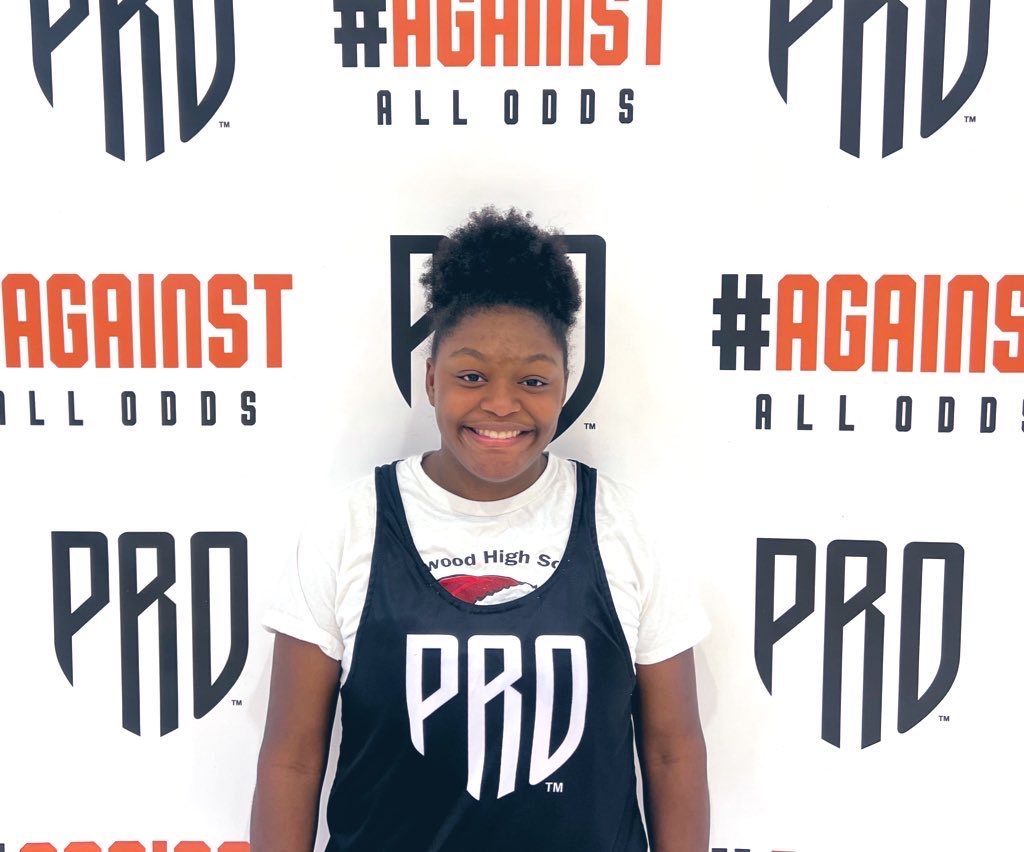 2025 5-3 PG Jayla Bennett – Grayson
There is value in a player like Jayla Bennett. Her IQ and attention to detail is off the charts. While she's often one of the smallest players on the floor, Bennett still finds a way to stand out by doing the little things – no pun intended. Bennett is a scrappy on-ball defender that moves well laterally and will frustrate ball handlers with her effort. Jayla is fundamentally sound. The true point guard will fake a pass to make a pass. Bennett takes extra strides to find the perfect angle when hitting cutters or making entry passes. Another part of Jayla's game that stood out was her nose for the ball. She was an outstanding rebounder that snuck in to earn multiple second chance opportunities as an offensive rebounder. Bennett will play a major role in Grayson's backcourt over the next three seasons and has all the attributes as an unsung hero. She reminds me a little bit of recent Campbell graduate Laila Battle, an All-State guard who is now a freshman at LaGrange.
2024 5-8 PG Sanaa Tripp – Peachtree Ridge
A torn ACL cut Sanaa Tripp's sophomore season short. Now at Peachtree Ridge, Tripp looks ready to make a major impact at her new home. She showed no signs of rust on Sunday, not even needing a knee brace and hardly breaking a sweat as she picked apart defenses as a passer and scored whenever she pleased. Tripp is a game-changing guard that does everything well.