The boys from Middle Georgia romped their way to the 16U HoopSeen/USSSA National Championship this past weekend at Suwanee Sports Academy. The Supersonics finished a perfect 6-0 with an average margin of victory of 29.5 points, scoring two wins by 46 and 47 points. In the championship game, the Sonics raced out to a large early lead and never looked back, coasting to a 65-42 win over Team Phoenix.
Consisting of players from Upson-Lee, Taylor County, Perry, Crawford County, Manchester and First Presbyterian Day, the Supersonics' full-court trapping press wreaked havoc all weekend forcing turnovers that led to easy buckets.
The catalyst for the Supersonics was sophomore point guard Zyrice Scott. Scott led a trio of Upson-Lee Knights (23-4) that powered the Supersonics on both ends of the floor. The slight of build 5-foot-10 guard was lethal in transition. In the Sonics' 81-34 rout of the Tampa Bayhawks, Scott netted a game-high 20 points. He drilled five threes and punished the Bayhawks when they left him open. Scott doesn't have a lightning fast trigger on his jumper, but he is pure once he sets his feet and lines it up. With the ball in his hands, Scott is quick laterally and can shake his way past defenders. He scored eight points in a 62-29 win over the Rebels and in the finals he added 12 points.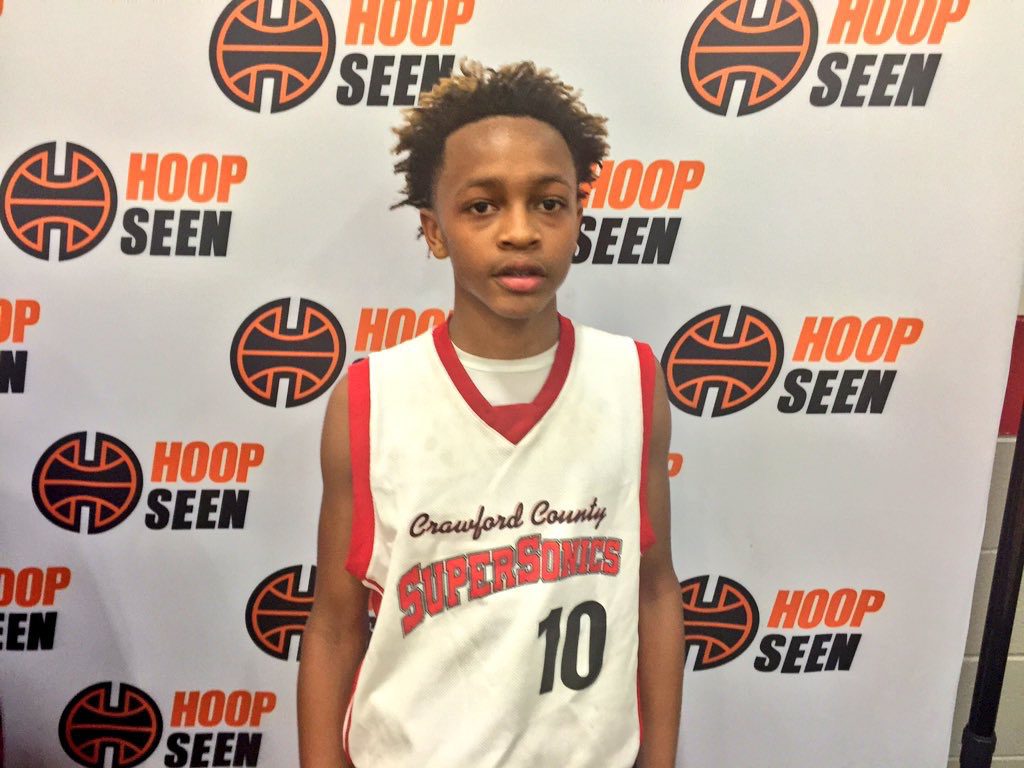 While Scott provided the outside shooting, big man and fellow Knight Travon Walker was a wrecking ball inside. The 6-foot-4, 245-pound star defensive tackle with an offer from UGA already entering just his sophomore season, can get the job done on the hardwood as well. Mobility, strength and length were all on display for Walker. He and Scott worked the pick-and-roll with Walker diving hard to the basket for easy buckets.
Walker excelled at catching passes while on the move and rebounding in traffic. His soft hands and strong grip allowed him to control the paint. He posted 15 points and nine rebounds against the Bayhawks and eight points, four rebounds, three assists, two steals and two blocks against the Rebels. In the championship Walker once again led the Sonics with 12 points, winning his battle with 6-foot-7 Ibrahim Dodo.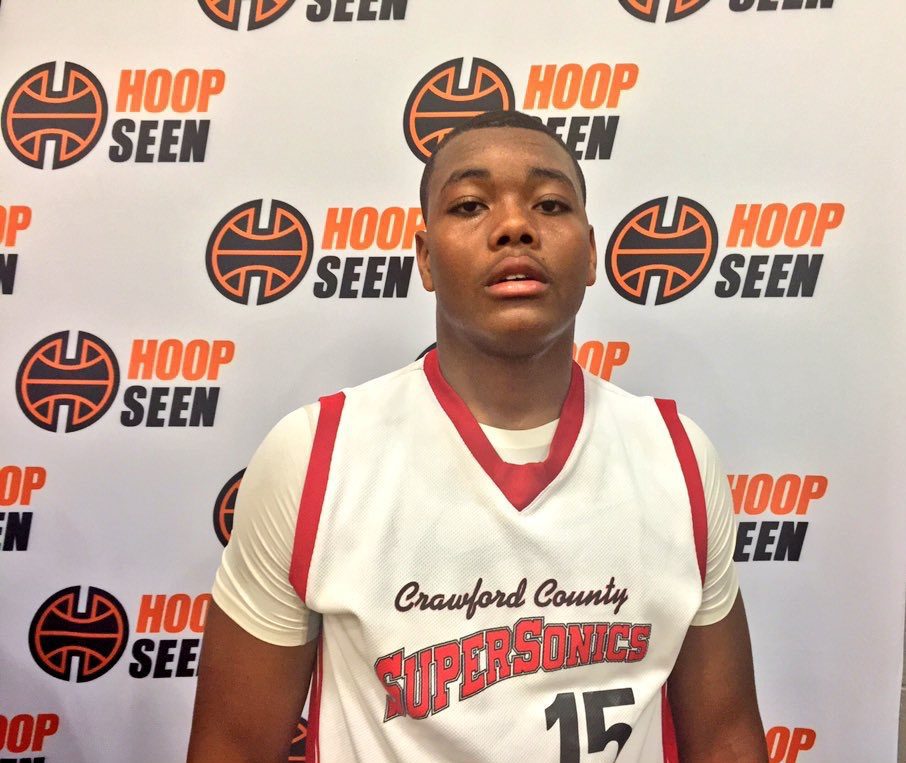 The third-head of the Supersonic attack? Tye Fagan. The 6-foot-3 junior guard that led Upson-Lee in scoring last season at 20 points per game came off the bench as an electric sixth man. Fagan's consistency and ability to score in bunches was something no other team was able to match. Fagan scored from all three levels, showing a three-point touch, a mid-range game and the ability to take smaller defenders into the post and shoot over them.
Fagan, a 3.6 GPA student, disrupted opponents with his active hands atop the Supersonic press. Against the Bayhawks he tossed in 10 points, three assists and three steals. He then went for 10 points, four rebounds, two assists, one steal and two blocks vs. the Rebels.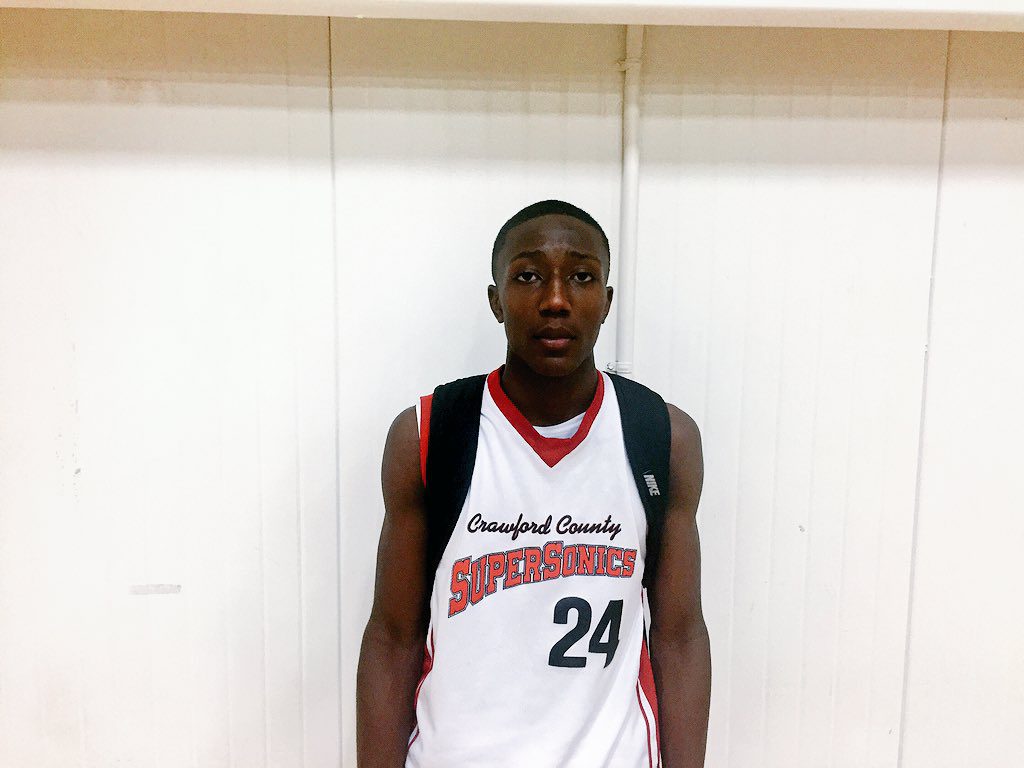 Perry High School's Jake Smith also announced his presence with his play this weekend. The 6-foot-1 rising junior netted 10 points against the Rebels and contributed on defense and with his passing throughout the weekend. As a sophomore at Perry (18-11), Smith averaged 5.6 points, 3.8 rebounds, 1.7 steals and a team-leading 4.2 assists per game.
Travon Walker wasn't the only star football player on the court with the Middle Georgia Supersonics. Lyn-J Dixon of Taylor County provided a spark off the bench with his non-stop motor and electric athleticism. Dixon, who gained national headlines after his 451-yard, 5-TD performance last season as a running back – yes, a running back – is entering his junior season and holds offers from Alabama, Tennessee and UGA.
Back to the court; Dixon added 12 points and three steals off the bench against the Bayhawks. Dixon is at his best in the open court and soars to the hoop in transition once he attacks the lane. He and Jahnile Hill (Manchester) added a dimension of relentlessness off the bench, both smothering opposing ball handlers and igniting the Sonics' press.
Though the GHSA state championships have been moved out of Macon, there is still plenty of reason to visit Middle Georgia. The area is filled with talent and will give the Metro Atlanta schools a run for their money whenever they meet.
Featured Photo by Ty Freeman|HoopSeen