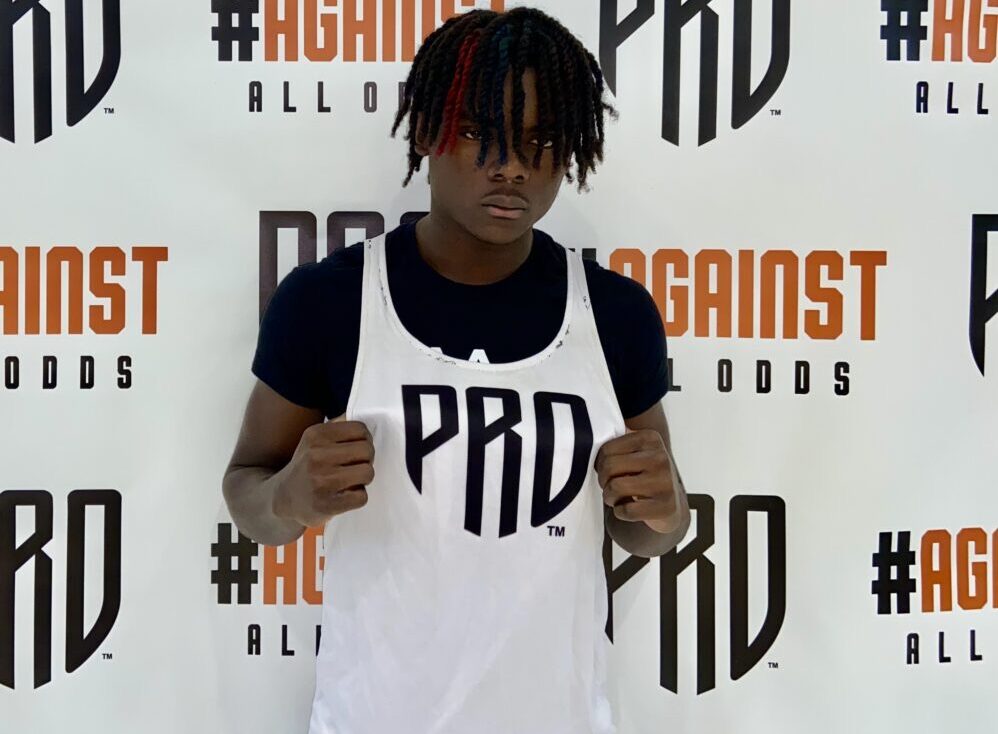 2023 6-3 W Ben Hodges – Alcovy
It can be tough to standout in a camp with over 80 players, but Ben Hodges did just that with his hunger to compete. Hodges was a monster in the interior, a true workhorse that attacked every rebound and every loose ball. Hodges played with an elite motor and an uncanny nose for the ball. Listed at 6-foot-3, Hodges played bigger than his height as he used his activity and physicality to muscle his way to baskets in the paint. He showed the ability to put the ball on the floor and get to the basket while also knocking down a handful of mid-range pull-ups. Ben's effort had colleges buzzing.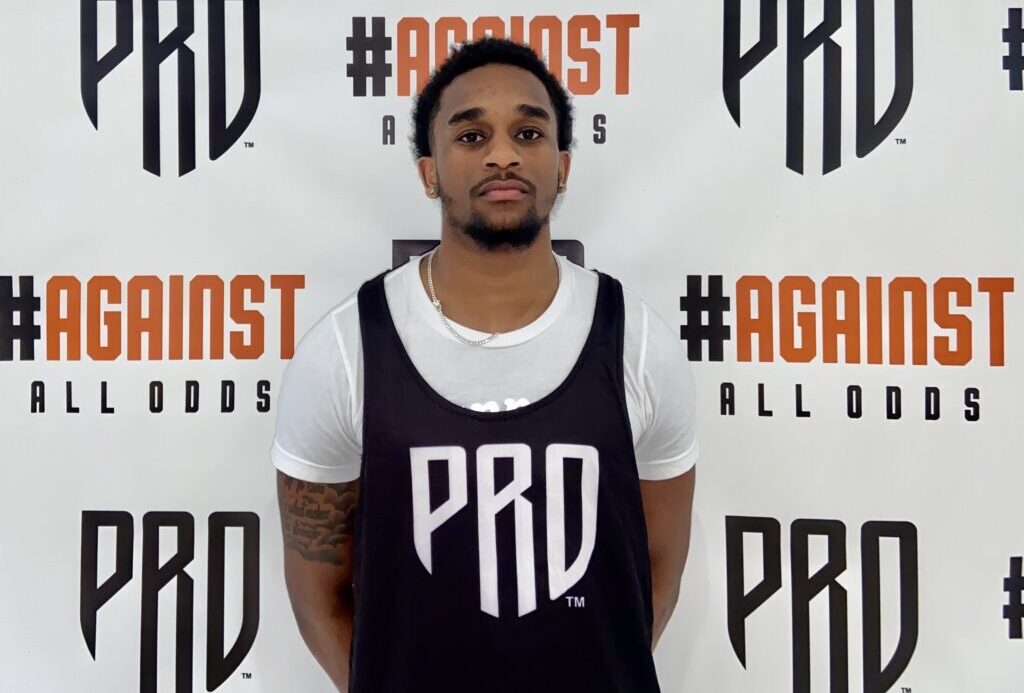 6-3 SG Jabre Mills – Middle Georgia Prep
A talented scorer that graduated from Collins Hill in 2021, Jabre Mills has taken full advantage of his prep season, adding muscle and new dimensions to his game. Mills shined as a playmaker off the dribble. He used a quick first step to get into the heart of the defense where he spoon-fed his big men and kicked out to open shooters. While Mills saw the entire floor, he especially had a connection with Corey Thomas, sitting him up for lobs and easy finishes. Mills has great size and length on the perimeter. His well-rounded offensive game has him in a good position moving forward.
6-4 W Terin Wofford – Middle Georgia Prep
The athleticism and length of Terin Wofford are the first things that pop out at you. The 2021 ML King grad has all the physical tools to become something special, especially on defense. His quickness and wingspan allow him to defend all over the floor. Couple his physical traits with a high motor and you have yourself an impactful two-way player. Wofford is slithery slasher that elevates to finish in traffic. He's a strong rebounder as well. If he can consistently hit open shots from the perimeter, which the lefty did from deep on Sunday, his stock will sky rocket.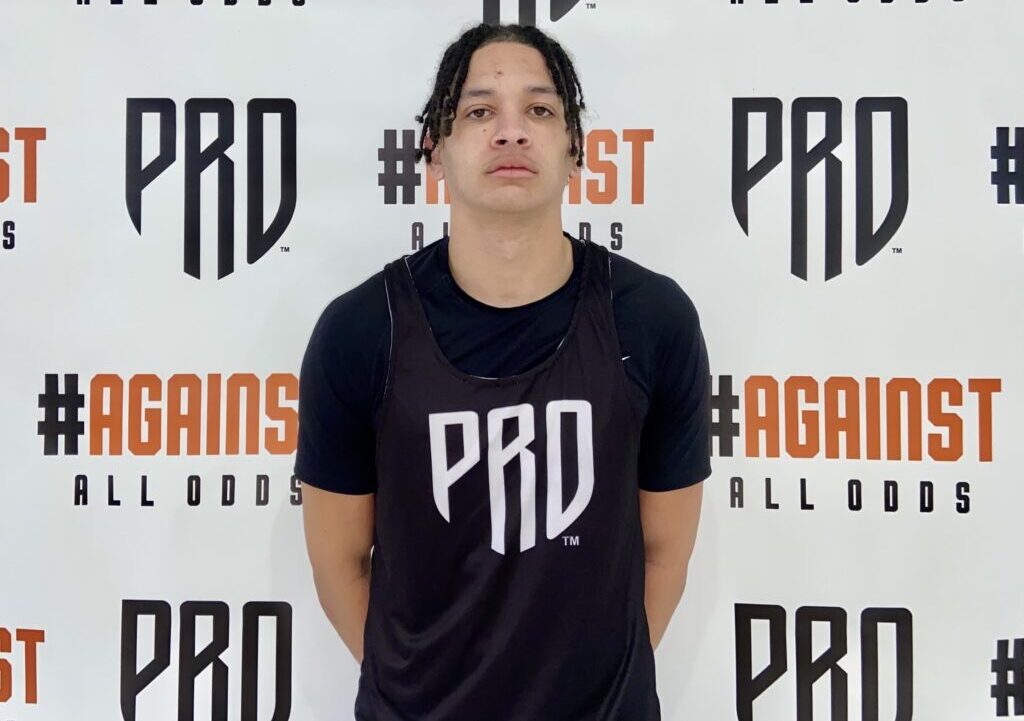 6-11 F Corey Thomas – Middle Georgia Prep
D-I schools have been tracking Corey Thomas since his days at Cherokee Bluff. He is a highly skilled big man with outstanding length. Thomas has the ability to anchor himself in the paint or step outside and serve as a stretch-forward. Thomas shoots the ball well from the three-point line and can attack off the dribble from time to time. While he still needs to add some more mass to his frame, Thomas does a good job mixing it up inside, collecting rebounds at their highest point and converting on second and third chances. On the block Corey implements a soft hook shot that is unreachable. Thomas doesn't jump out of the gym but he's a solid athlete that still manages to play above the rim and blocks shots at a high level. Now that Thomas has proven he can stay healthy and had a strong debut season at Middle Georgia Prep, expect D-I offers to start pouring in.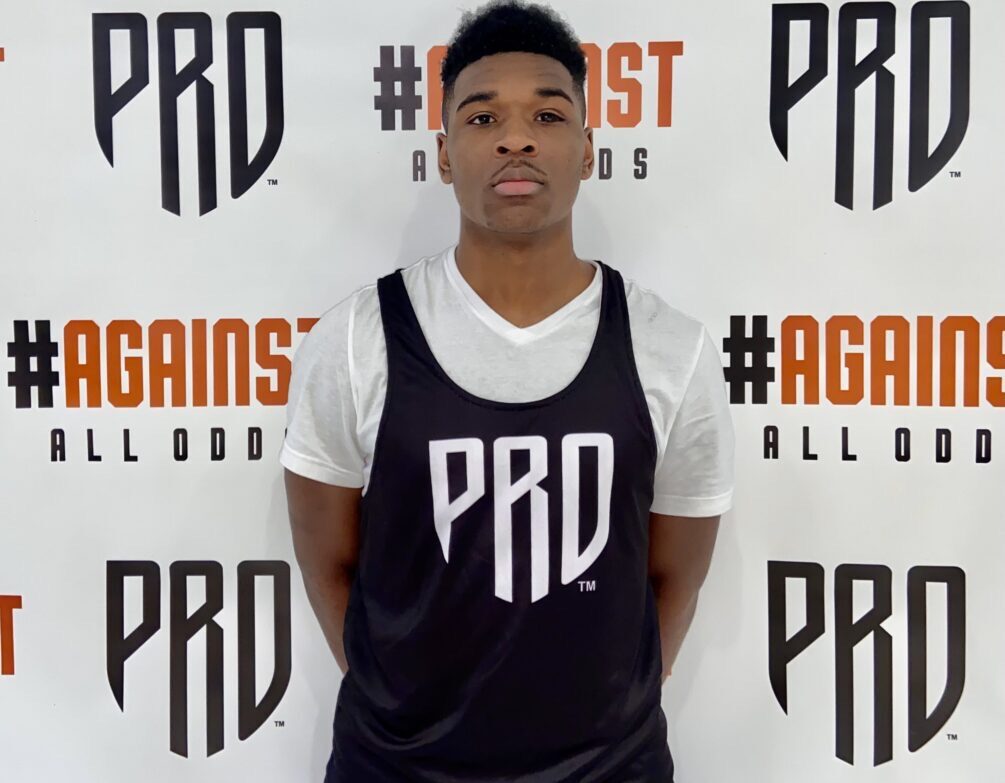 6-5 W Milique Smith – Middle Georgia Prep
Out of Upson-Lee in 2021, the former star running back has turned his sole attention to basketball. D-III schools were among those showing significant interest in the relentless do-everything swingman on Sunday. Smith is a big strong body that can play all over the floor. His leaping ability and overall strength help him gobble up rebounds and score on putbacks. Smith can play bully-ball on the low block and overpower defenders by burying them underneath the basket. Milique is an effective slasher and has a mid-range jumper that demands attention. His motor and willingness to work are attractive traits.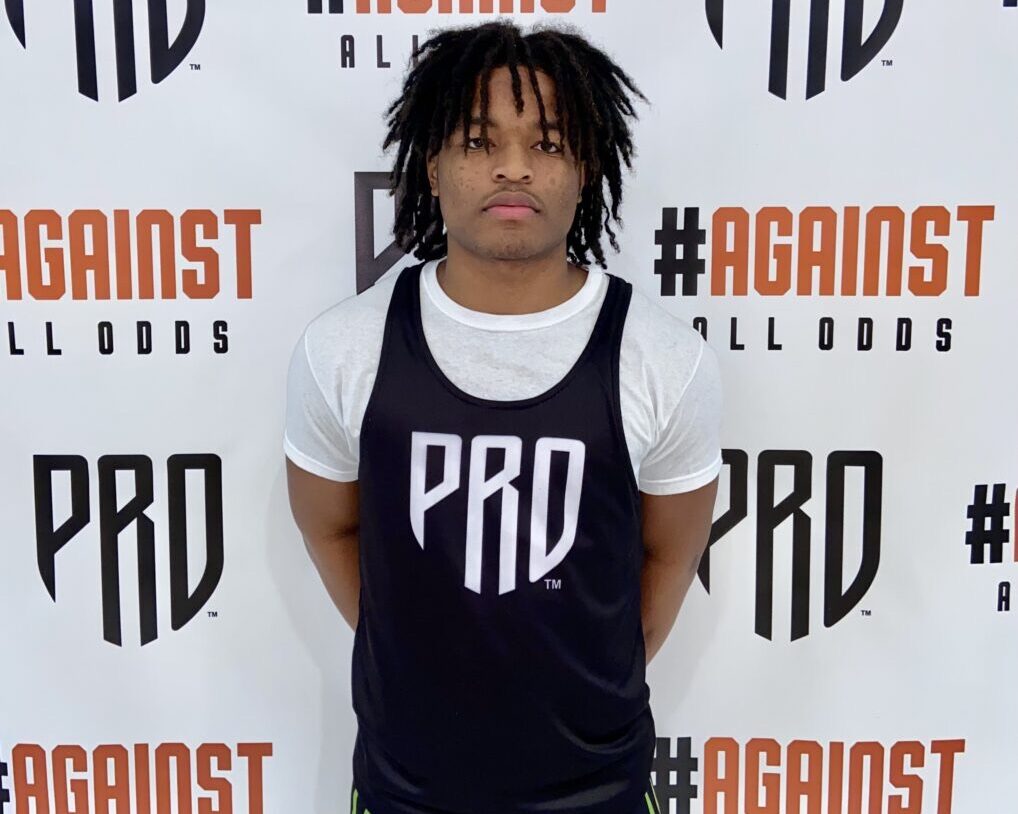 2022 5-10 PG Tyrhell Branch – Social Circle
The battle-tested lead guard is as steady as a rock. Tyrhell Branch is a strong compact guard that dictates the flow of games. He has a strong handle and a low center of gravity which allows him to split traps and take care of the ball. Branch is a pass-first guard that loves to get others involved. Tyrhell uses his strength to get to his spots and score from the mid-range. Branch has proven over the course of his high school career to be a dangerous three-point shooter and a crafty finisher around the rim. Coastal Georgia and Daytona State have shown interest.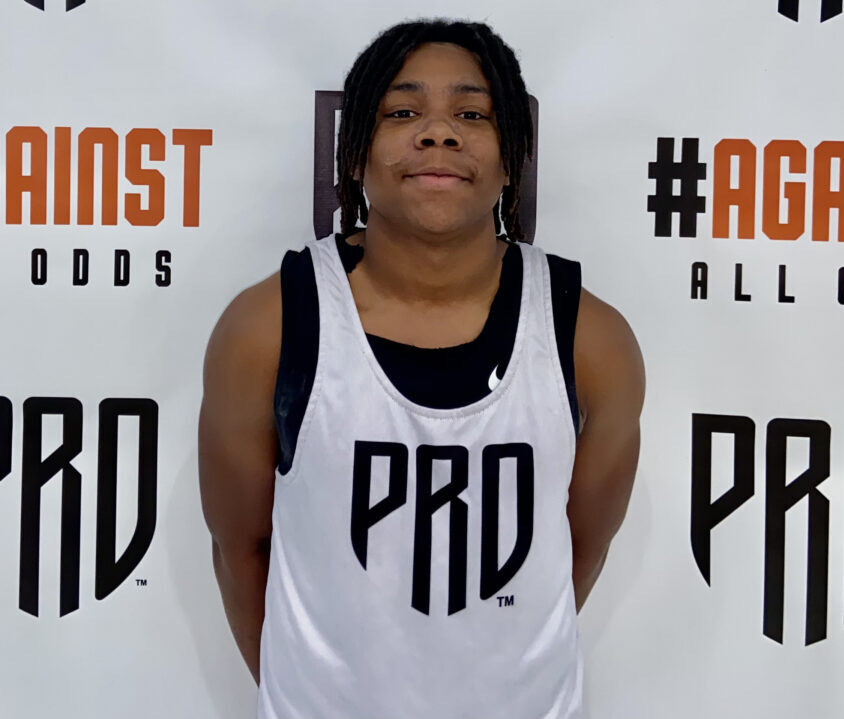 2025 5-9 PG Jabarri Williams – Valdosta
Excitement surrounds the future of Jabarri Williams. The playmaking freshman was named Region 1-6A Co-Newcomer of the Year. Williams is a smaller guard but has some muscle on his frame to make up for his lack of height. He sees the floor well and likes to push the ball with pace. Jabarri is shifty in the open floor as he weaves in and out of traffic and can stop on a dime with his pull-up. Staying in control and not getting too deep into the defense will help him keep turnovers low. Williams has a very productive three years ahead.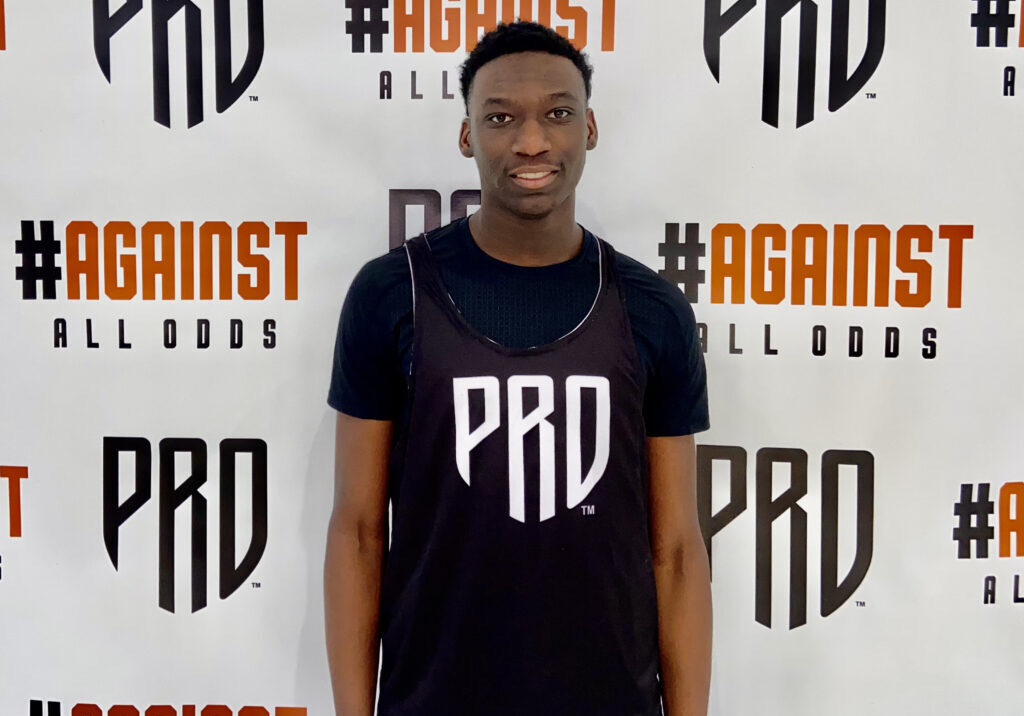 2022 6-2 G Raquan Myers – Warren County
In what was a banner season for Warren County, Raquan Myers kept the good times rolling at the PRO Spring Showdown. The Warrenton native is a strong athlete with a multifaceted game. Myers is quick with the ball, able to shift directions and find creases in the defense. He finishes at the rim, absorbing contact while doing so. Myers is a good shooter with three-point range, but what really caught my eye was his ability to distribute, wrapping passes around defenders to find cutting teammates. With a good handful of college coaches in attendance, Myers certainly helped his stock.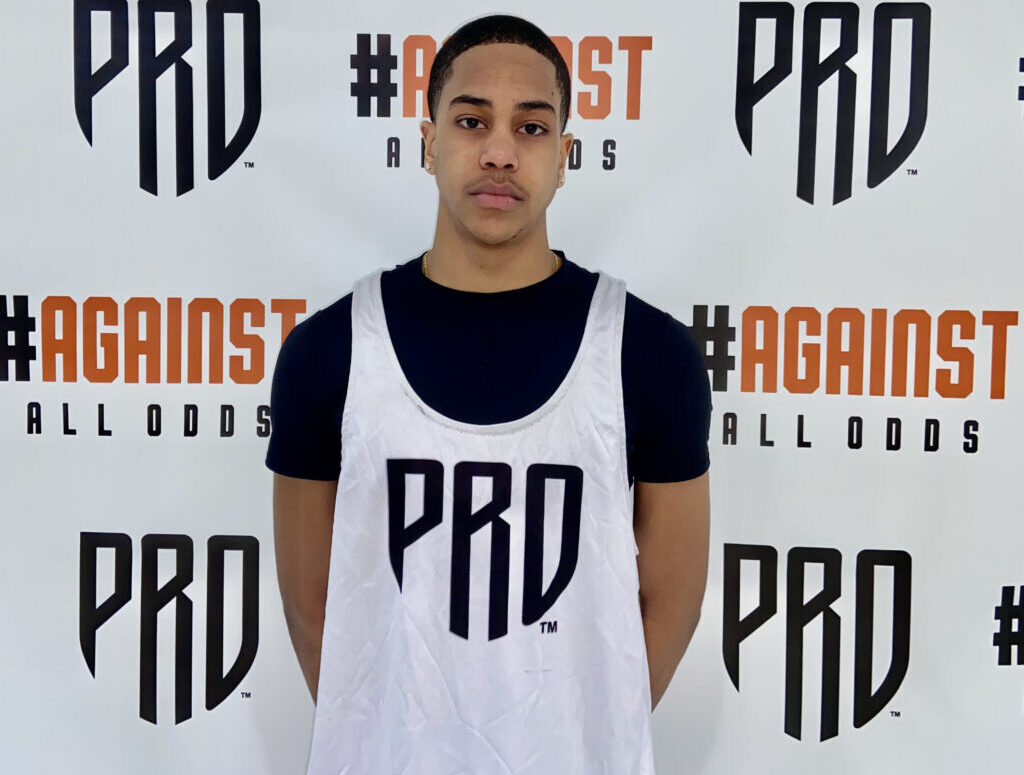 2024 6-4 F Alexander Hepburn – Riverwood
Alexander Hepburn is a name to keep in the back of your mind moving forward. He's a toolsy combo-forward that can play both inside and out. Hepburn is long and wiry. The lefty likes to shoot the three off the bounce and has upside a slasher. Hepburn holds value on defense with his length and mobility. If he continues to refine his game and play with a high motor, Hepburn could end up being a sneaky good prospect.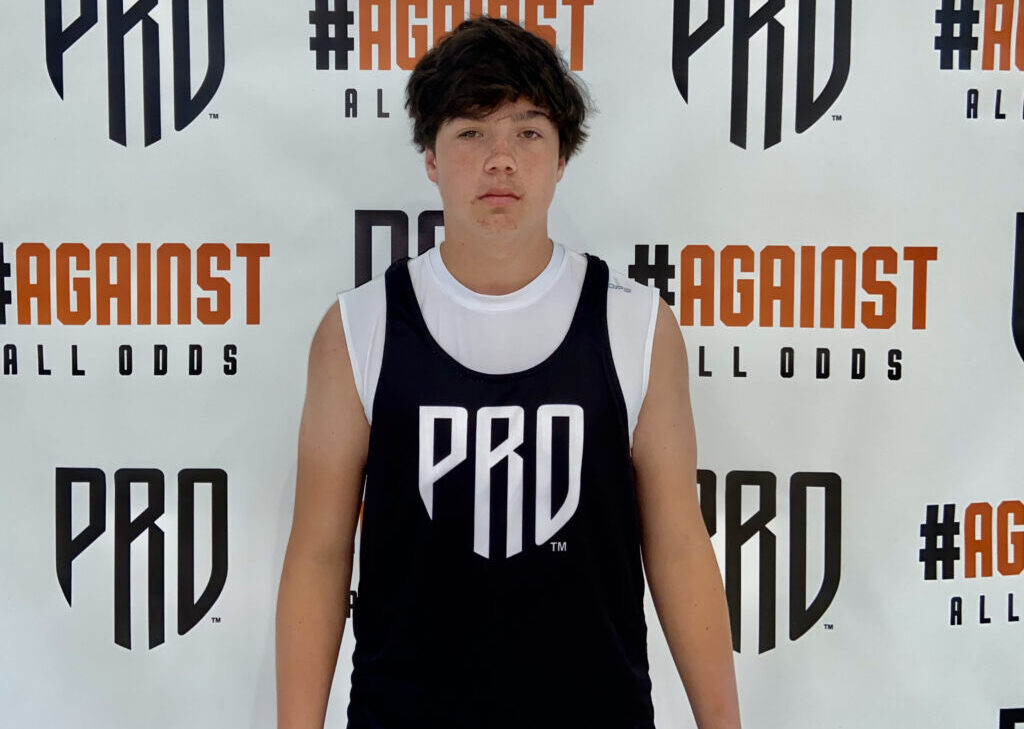 2024 6-1 SG Robert Harford – Columbus
Robert Harford quite possibly was the best shooter in camp. His lightning quick trigger and accurate three-point stroke lit up defenses. While his shot making was his biggest strength, Harford also showed creativity downhill when he was run off the three-point line.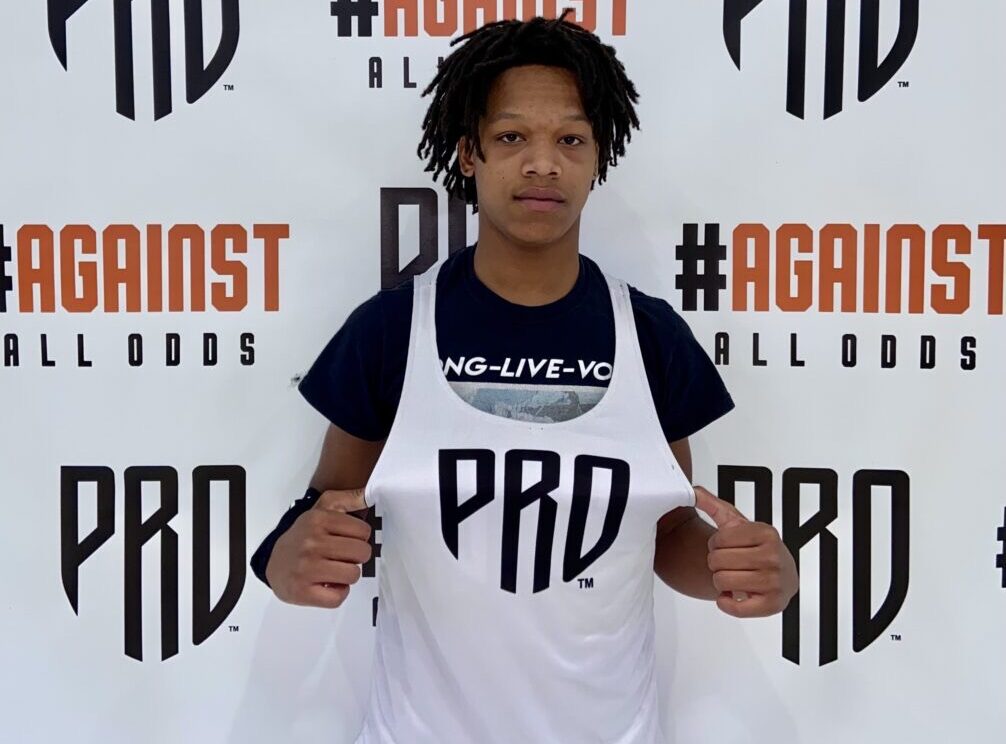 2023 5-10 G Kendarrius Spear – Alcovy
The aggressiveness and effort that Kendarrius Spear played with helped him stand out from many other guards. Colleges in attendance circled his name due to his demeanor on the floor. Spear wasn't afraid to let it rip and compete on both sides of the ball. He liked to create separation on the perimeter and pull-up from deep. Defensively, Spear took away airspace and pressured the ball.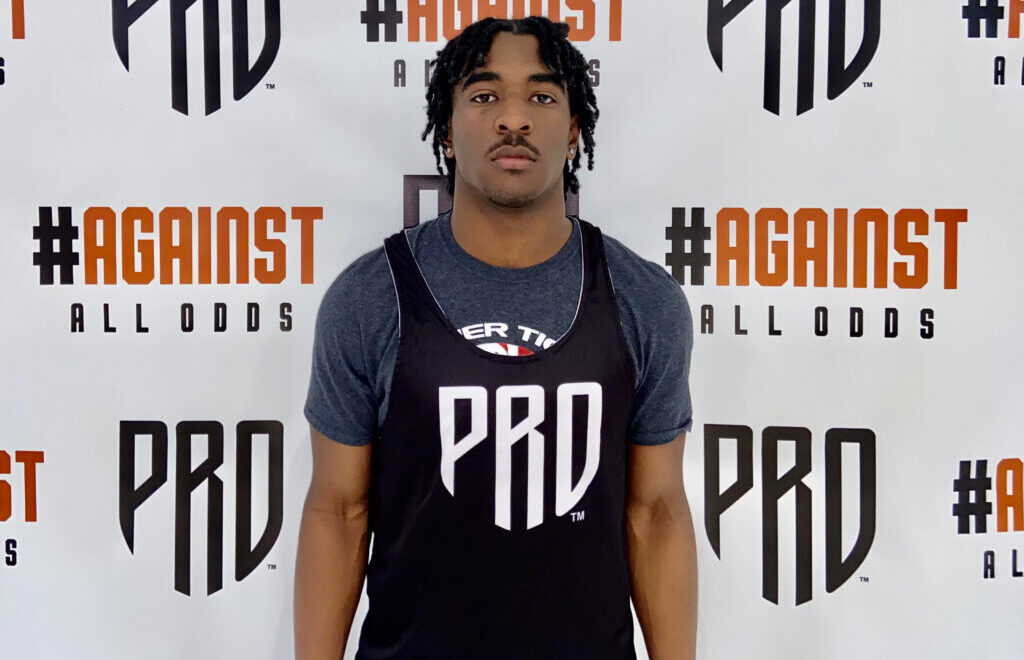 2022 6-1 G Carl Anderson – Archer
Defense. Defense. Defense. When I looked at my packet to see who the tenacious on-ball defender I was watching was, it should have come as no surprise that it was Carl Anderson of Archer. A hallmark of Archer basketball, toughness and pressure defense, Anderson brought both to camp to stand out. Anderson has big game experience and is used to picking up full court. Offensively Carl gets the job done as well. He's a smart passer and a reliable jump shooter. Anderson also likes to mix it up on the glass. Carl has a college-ready body and mindset.