Day 2 of All Tournament Players Park (aka Cobb SSA)'s, Summer Team Camp took place on Tuesday. From 6/13-16, the 10-team field will take the court, playing two games a night. The participants include: Woodstock, Westminster I & II, Kell, Osborne, Lovett, Cumberland Christian, King's Academy, Active Elite (AAU) and AC Georgia (AAU).
Lovett
Coming off of a Class AA Elite Eight appearance, the Lions lose eight seniors. Luckily for second-year head coach Ryan Koudele, sophomore point guard Ryan Greer, sophomore post Nick Jackson and junior shooting guard Crawford Schwieger all return with plenty of experience under their belts. Lovett lost to Active Elite 57-53 and Westminster 53-50, but the Lion backcourt was dynamic.
Greer finished with 22 points, six rebounds, four assists and three steals against Active Elite and followed up with 17 points and seven rebounds vs. Westminster. Greer attacked defenses all night, using a hesitation dribble to square his broad shoulders and finish in the lane. Once the defense was keen to Greer getting to the rack, he would stop on a dime and make a pocket pass to an open teammate. Greer plays beyond his years. His maturity level measures up with top seniors across the state.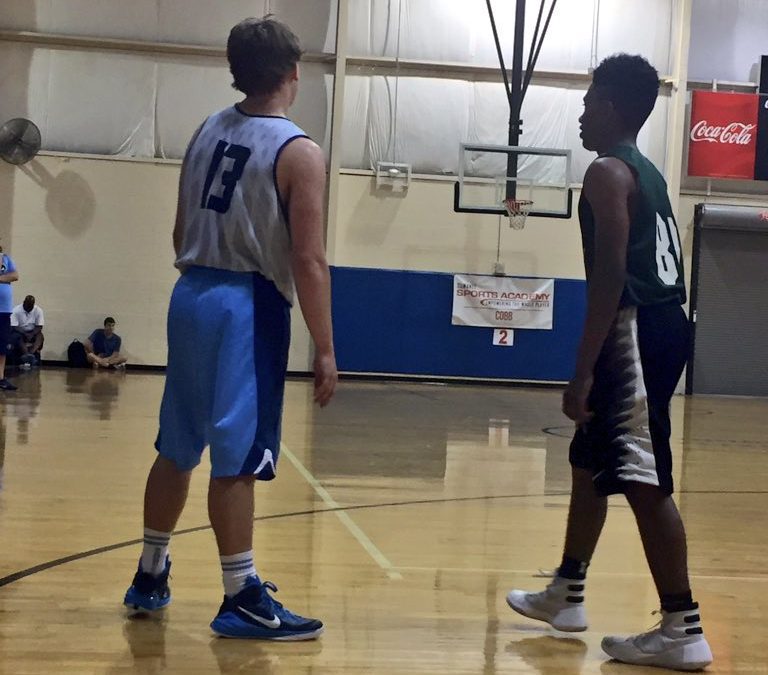 Running mate Crawford Schwieger tickled the twine all night as he was the best shooter in the building. He canned six threes en route to a 20-point performance in Game 1, and knocked down three more on his way to 15 points in Game 2. Schwieger is a floor stretcher extraordinaire that commands attention as soon as he crosses over mid-court.
For an undersized post, Nick Jackson played tough inside and corralled 10 boards against Active Elite who featured big-man Chris Agbo.
Westminster
A 22-3 season ended on a sour note last year as the Wildcats were stunned in the Region 4-AAA tournament and were denied a postseason bid after ranking in the Top 10 for much of the season. Will Benson, a 6-foot-5 workhorse forward, has graduated and was selected by the Cleveland Indians 14th overall in the MLB Draft last week.
The Wildcats scored a 53-50 win over Lovett thanks to the play of senior Mikael Sampson. Sampson, 6-foot-6, was anchored on the block last year. Now that Benson is out of the picture, the offense will run through Sampson. He looked much more confident against Lovett and Coach Tray Malloy put the ball in his hands, taking over the role Benson held. When Sampson put the ball on the floor, he was a freight train.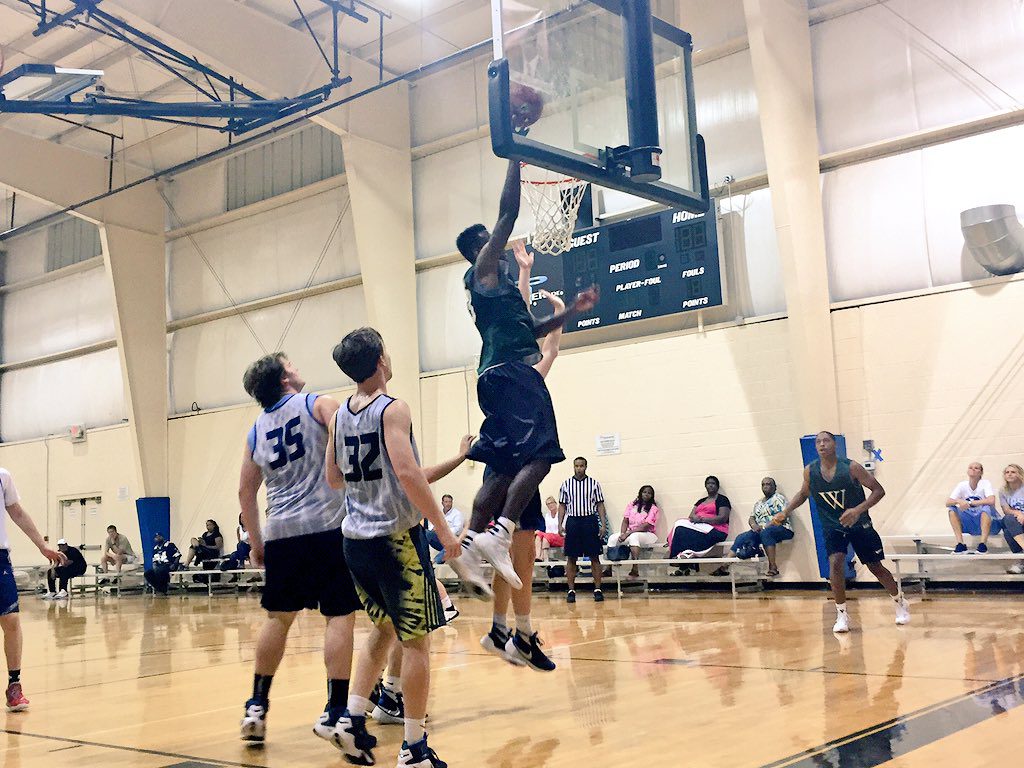 He finished with 19 points, 17 rebounds, four assists, one steal and two blocks. Sampson has extended his game to the three-point line even, knocking down a straightaway three. Being able to play on the perimeter will greatly help his stock instead of solely being viewed as a back-to-the-basket energy big man. Sampson will have all the opportunity in the world to stuff the stat sheet his senior season as the offense will run through him.
Woodstock
After waiting 20 years for their first state playoff appearance, the Wolverines will look to build on their success behind a talented backcourt. The Wolverines thumped Cumberland Christian 90-48 and then trounced King's Academy 71-44.
St. Francis transfer Dylin Hardeman powered Woodstock in the second half. The sophomore hit a three at the buzzer to extend their lead to 34-28 going into the break before he exploded for 12 of his game-high 19 in the final 20 minutes. Hardeman provides good size at the off-guard position standing 6-foot-3, and brings a confident swagger after having a great summer circuit with 16U Team Atlanta.
Senior holdover Tyreke Johnson has garnered the most interest from next level coaches. Johnson played well at the Kennesaw State Elite Camp on Sunday and continued where he left off last season, posting 17 points and five rebounds. The 6-foot-4 guard averaged 17.6 points per game last year and shouldn't have as much pressure on him to score the ball now that Hardeman is in the fold.
Late blooming stretch forward Cameron Crowe had a big game against King's Academy with 15 points, eight rebounds and two blocks. Crowe stands close to 6-foot-6 and brings with him some nice athleticism inside that will pair well with bruiser Brant Hurter. Crowe rebounded with two hands and showed a nice touch off the glass in the paint.
Rising junior Will Allen played sparingly last season but played exceptionally well off the bench on Tuesday. A long 6-foot-4, Allen drained three three-pointers and tallied 15 points, five rebounds and one block off the bench. He looked confident and wasn't afraid to let it fly. Allen should be a very nice rotational piece in the mold of graduating forward Zack Wallace but with more aggression.
Once all of Coach Kingston Clark's pieces are together, including Hurter and Noah Frith, Woodstock has to be an early favorite out of Region 4-AAAAAAA.
Chris Agbo
Senior center Chris Agbo suited up for Active Elite after playing with the Southern Stampede this summer. Agbo by far is the biggest, strongest player I have seen in the high school game since covering it this past year. At 6-foot-8, 250 pounds of all muscle, the Covenant Christian super hero is imposing to say the least.
Active Elite earned a 57-53 win over Lovett and Agbo was a big reason why. Early in the game, Agbo was laboring getting up and down the court, seemingly disinterested. Once he was subbed out, he was grimacing and holding his shoulder. He decided to change shoes and shook out his arms and looked fine the rest of the game. He wrecked the Lions frontline for 15 points, 18 rebounds and three blocks.
Agbo understands how to throw his body into defenders to square up his shoulders, but sometimes over does it when he doesn't need to, drawing a few silly offensive fouls. He could still use some refining on the low block as far as post moves and counter moves go as he still can get away with overpowering opponents with brute force. Agbo tipped a lot of balls to himself on rebounds and got away with it because of his size. Against bigger opponents however, he will need to grab them with two hands consistently.
Overall, Agbo dominated the paint when he wanted to and came away with a monster stat line. The Nigerian native will warrant college looks from his size alone. If he can rev his motor up and play hard every possession, his recruitment will soar his senior season.