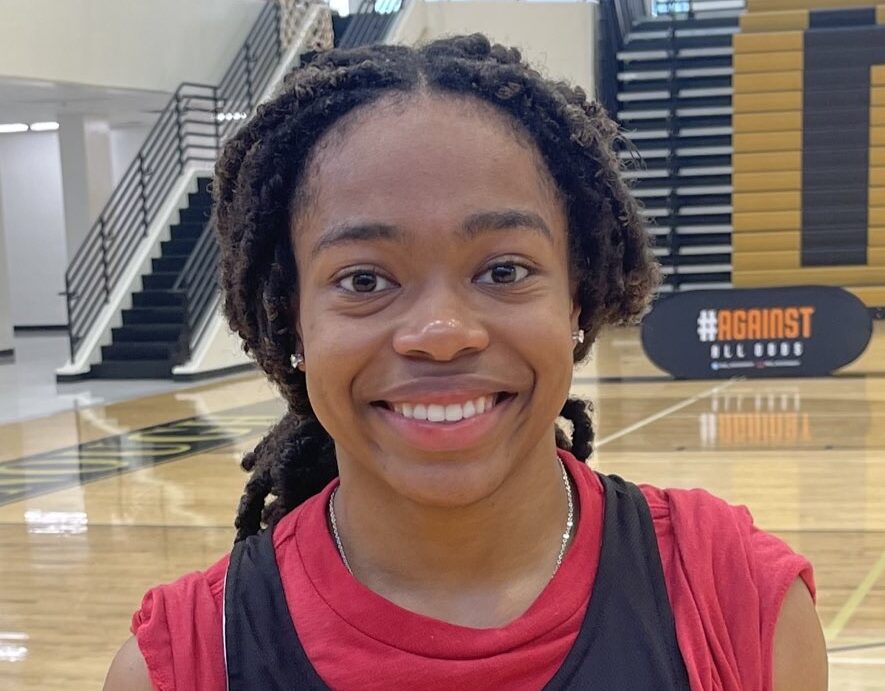 2023 5-4 PG Jada Williams – Lake Oconee Academy
Jada Williams is no longer an unknown. After winning the Class A-Public State Championship, Williams had even more to prove at camp on Saturday and she did so, turning the heads of college coaches in attendance. Williams is a dynamic athlete. She's cut with muscle and has a powerful lower half that gives her elite leaping ability. Her bounciness and quickness make her an impact defender. Williams has cat-like instincts, able to change directions swiftly to dart into passing lanes. Jada plays bigger than her size. She had multiple blocks, many on players over 6-foot tall. On the perimeter, Williams sits down in stance and keeps opposing ballhandlers in front of her with relative ease. She's a vocal leader that communicates consistently on defense. Williams' motor is non-stop. Offensively she was able to use her first step to blow past defenders and get to the rim. Jada averaged 12.6 points, 7.1 rebounds, 2.7 assists and 5.5 steals as a junior while hitting 45-140 (32%) from three.  While her height may hurt her at first glance, Williams' competitiveness and elite athleticism will surely draw the attention of D-III and D-II programs.
2024 5-4 G @Jada_Williams22 (@LOA_Titansports) is a top-notch athlete that plays extremely hard. Sits down on defense, earns deflections and can block shots. Uses her speed here to get downhill.@PRO_Movement1 pic.twitter.com/RdEK6NWJ0Y

— Kyle Sandy (@KyleSandy355) June 4, 2022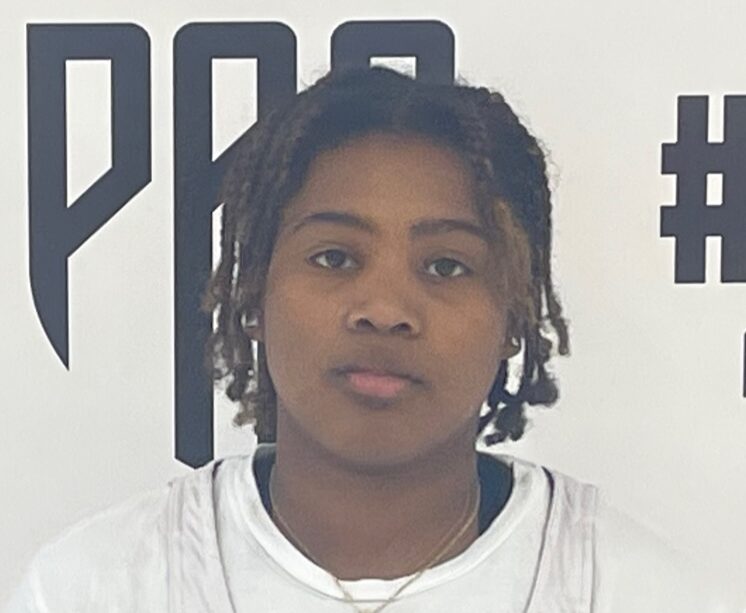 2024 5-4 G Frankee Payne – South Gwinnett
As camp went on, the hotter Frankee Payne got. The high-volume scorer is a human microwave. Once she sees one shot drop, plenty will pile in after. The little lefty loves to pull-up from deep, making her a threat from anywhere along the three-point line. Payne's jump shot is unquestionably her top weapon, but she also has a nice handle which helps create space on the perimeter. Payne can initiate offense out of the pick-and-roll and hit the slip with tight bounce passes. When Frankee decides to turn the corner on drives, she finishes with skilled scoop layups in traffic. Pound-for-pound, Payne was the best scorer in camp.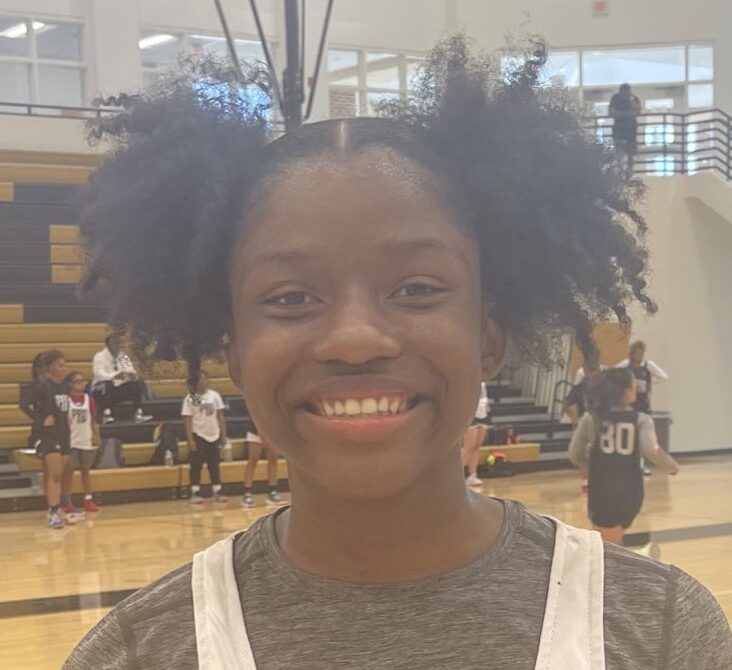 2025 5-11 W Miyah Holmes – Grovetown
Long term, Miyah Holmes might have the highest upside out of anyone in camp. She made a huge first impression with her length, mobility and skill. Holmes is an inside-out threat. She moves extremely well and is comfortable playing on the wing, creating her own offense off the dribble. For her size and age, Holmes is very smooth getting downhill using her long strides to cover ground. She finishes well inside and is a tough-nosed rebounder. With Grovetown graduating their top two scorers, it's now Miyah's team. She should at least double her 5.2 point-per-game average as a freshman. Holmes is a name we will be hearing a lot more of over her final three seasons. College coaches may want to put her on their radar.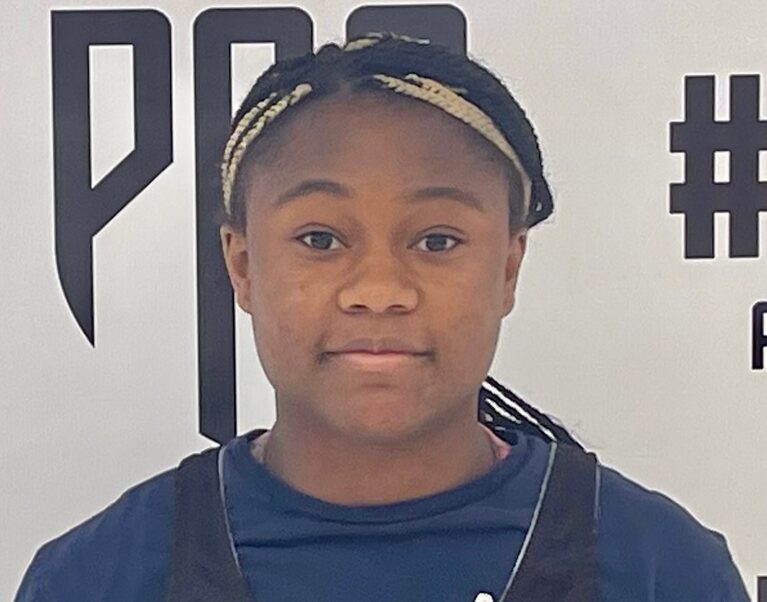 2025 5-5 PG Paige Fears – New Manchester
Paige first caught my eye back at the Sandy's Spiel Fall League a season ago. Her development is right on track as she's becoming one of the more entertaining playmakers west of Atlanta. Fears has a compact build, but she has some strength to her frame to keep bigger guards from trying to overpower her. Paige can play either on or off the ball. Fears has the ball on a string, with quick and precise dribbles to release from any traps and when she wants to find an angle to attack. She uses a eurostep to avoid defenders on her way to the rim. I liked what I saw out of her ability to read the pick-and-roll. Fears delivers accurate catchable balls to her bigs when rolling. Paige is a dangerous three-point shooter. She can get her shot off the dribble or off the catch. I like her outside shot as her best weapon at this point in her career. With New Manchester graduating their top three scorers, I foresee Fears competently filling the outside shooting void left by India Johnson and the creative playmaking of Kamryn Bates.
I feel a strong sophomore season coming for 2025 5-5 PG @FearsPaige (@NMLadyJaguars). Good shooter and creative handle. Nice find here.

Another block from 2023 5-9 W Kalisha Phillips (@HiramLadyHorne1)@PRO_Movement1 pic.twitter.com/JXqDwWF8sX

— Kyle Sandy (@KyleSandy355) June 4, 2022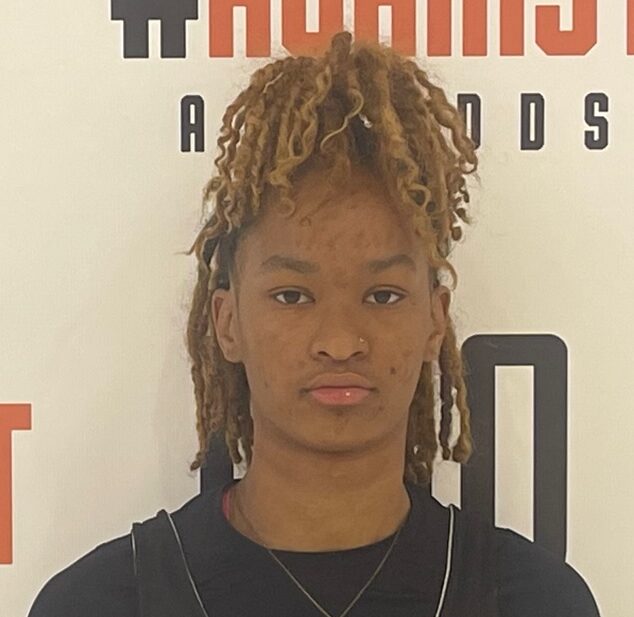 2023 5-9 W Kalisha Phillips – Hiram
The wiry wing's calling card was defense. Kalisha flew around the court guarding a variety of positions. Her length on-ball stifled smaller guards and her quickness to rotate over to block shots erased many scoring opportunities. Phillips' goal on offense was to get to the rim. Adding a reliable outside shot will greatly help with her development, but Kalisha's energy and athleticism are enough to positively influence games. She averaged 10.1 points, 7.8 rebounds, 1.3 assists, 2.5 steals and 1.8 blocks over a breakout junior season.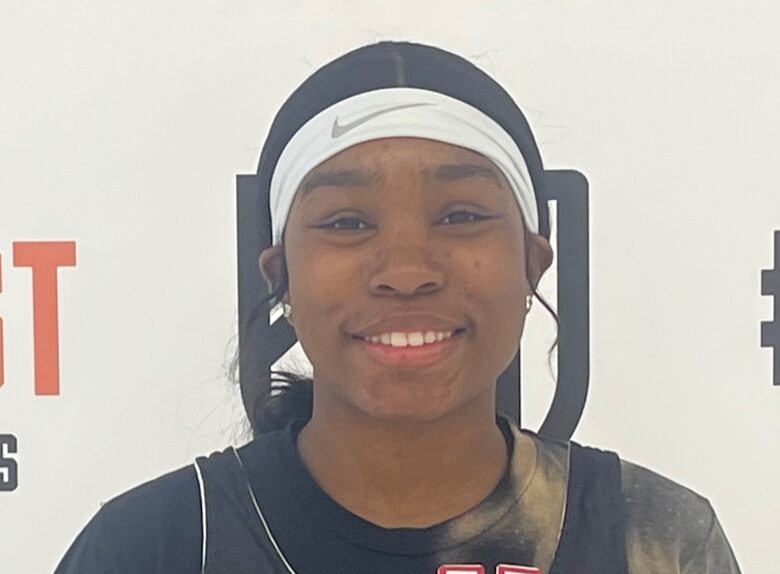 2023 5-9 G Chassidy Fedd – Valor Christian
Chassidy Fedd closed camp strong, trading buckets with Frankee Payne. Fedd has nice size and length at the guard position. Throughout the day, defenses could never seem to keep Chassidy out of the paint. She impressed by getting to the rim when she wanted but also knowing when to kick out to shooters. When Fedd did decide to take it herself, she absorbed contact and finished And-1s. Chassidy impressed with her outside shot. When she got hot, she was knocking down threes off the bounce, an important shot for her to make to mix in with her slashing skills. Fedd is a sneaky good player hidden in the Freelance league.
2023 5-9 G @ChatFedd2023 (Valor Christian) has done a nice job getting to the rim@PRO_Movement1 pic.twitter.com/K5nBn7clqd

— Kyle Sandy (@KyleSandy355) June 4, 2022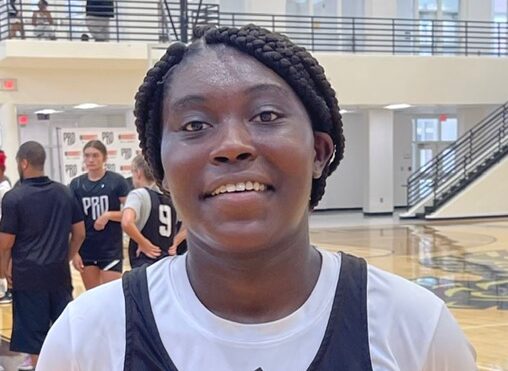 2023 5-10 F Alexcia Murphy – Troup County
There are no surprises when it comes to Alexcia Murphy's game. I've seen her play since freshman year and I know exactly what to expect. Murphy is a bulldozer. She's got an uncanny nose for the ball with a pit bull mentality. Murphy is a tenacious rebounder that overwhelms opponents with her bully-ball play inside. The lefty can start fastbreaks and weave her way coast-to-coast. Murphy is always looking to attack off the dribble. Her range is expanding, as she hit a career-high 14 threes this past season part of her All-State campaign which saw her post 18.1 points, 9.6 rebounds, 1.6 assists, 2.6 steals and 2.1 blocks per game. Schools looking for a rugged rebounder and downhill slasher will want to circle Alexcia's name. Her toughness is covetable.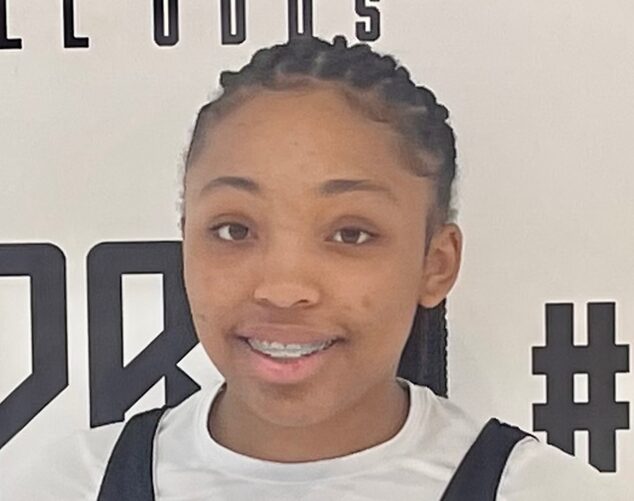 2024 5-9 G Kendall Davis – McIntosh
Kendall Davis is a strong guard that can play multiple spots. Her physicality and quality size make her an effective rebounder. She likes to push the ball in transition and can catch defenses scrambling in cross matchups. Kendall averaged 11.3 points, 7 rebounds, 1.2 assists and 1.2 steals per game as a sophomore. Davis found her offense on hard drives to the basket on Saturday. She hit some tough shots going left, scoring in traffic. As she adds onto her outside shot, it will help keep defenses honest. Kendall holds a lot of value defensively with her ability to help guard multiple positions both inside and out.
Tough take by 2024 5-9 G @kendalldavis22 (@McIntoshBball)@PRO_Movement1 pic.twitter.com/jOg5YhfE5v

— Kyle Sandy (@KyleSandy355) June 4, 2022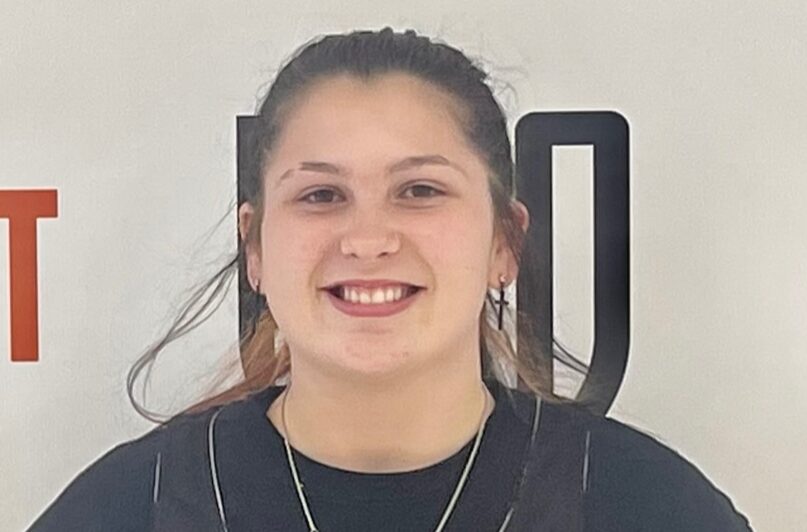 2025 5-6 CG Alyssa Mullholand – Valor Christian
Alyssa has quickly become a favorite at PRO events with her offensive firepower and style of play. She's a knockdown shooter, both off the catch and off the bounce. Mullholand has a tight handle when attacking the basket and can finish with crafty scoop layups with either hand.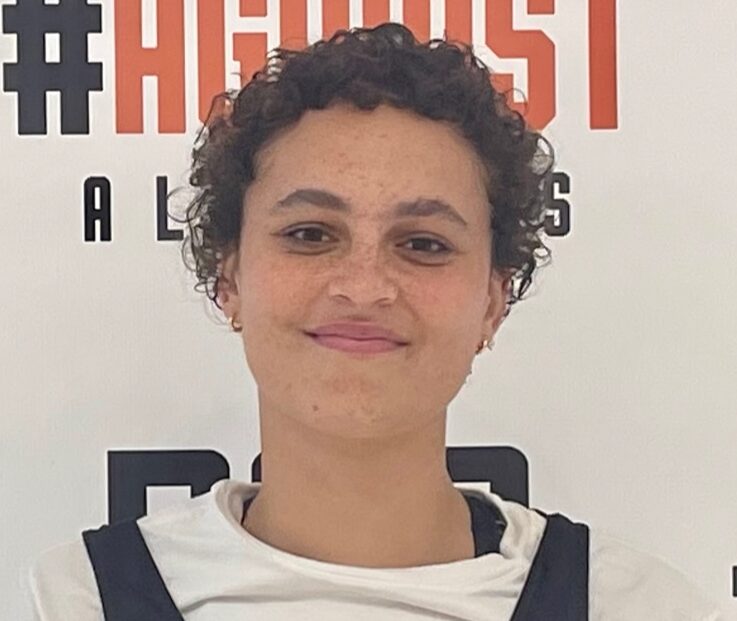 2023 6-2 C Marlo Simms – Decatur
Marlo is still coming into her own, but she shows flashes of how good she can be. She has a soft touch from 10-feet. She's at her best when she plays within the flow of the game. Moves come to her naturally when she doesn't try to over think things. She implements pump fakes well to let defenders fly by and she has a turnaround jumper in the lane.  As the day went on, she found more and more success blocking shots inside.