2A No. 6 Holy Innocents' at 5A Riverwood
Separated by less than a mile, heated rival Holy Innocents' (24-6) makes the walk over to Riverwood (20-9) to tip-off the 2015-16 regular season. In last season's early meeting, Holy Innocents' came away with a 63-48 win at home, but three of the four leading scorers from that team are now gone from the Golden Bears' roster. Sam Asbury (12 points) and Ashton Meertins (11 points) both have graduated while Travis Anderson (14 points) has transferred to East Jackson for his sophomore campaign. Luckily for Coach Terry Kelly, senior big man Brent Duncan and junior wing Cole Smith are back.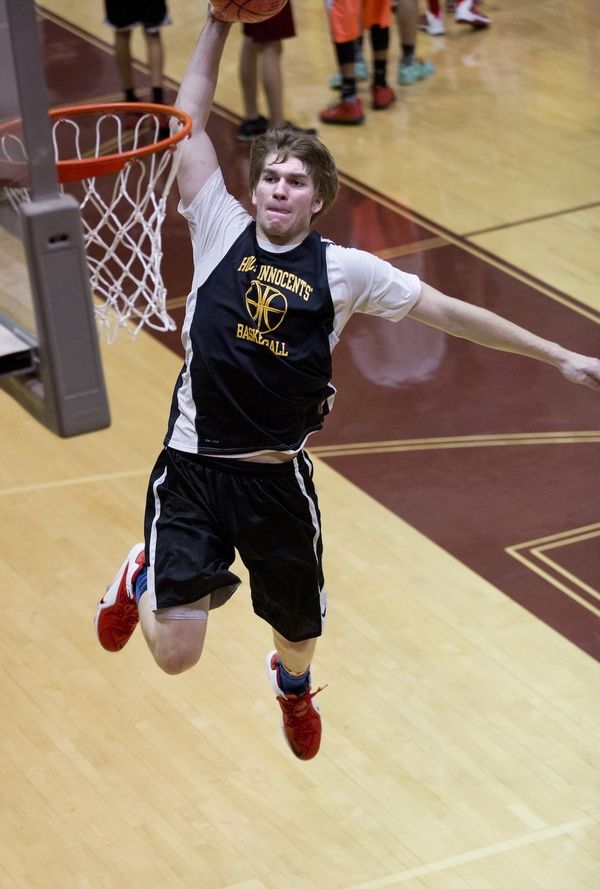 Smith can be lethal from beyond the arc while Duncan does his work inside. Smith chipped in 11 points last year while Duncan, a 6-foot-7 high-flying forward with offers from Navy and UMBC, battled for nine points and eight rebounds.
The difference last year proved to be at the foul line where the Golden Bears sank 20-of-27 while the Raiders were limited to 7-of-11.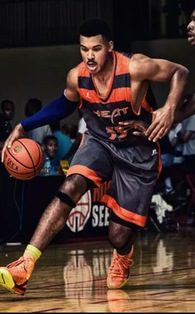 The key for success not only tonight but for the season, will be for Coach Buck Jenkins to find consistent play around Riverwood big man Kohl Roberts. The 6-foot-7 power forward certified himself as one of the best rebounders in the state last season, averaging 14.4 points, 13.5 rebounds and 4.2 blocks per game. He scored 16 points and grabbed 12 rebounds against Holy Innocents' and added five steals.
Senior guard Elijah Johnson will be asked to score a little more with the graduation of second leading scorer Jordan Renfro. Johnson scored 8.1 points per game in 2014-15, but was held to 1-of-7 shooting with three points against the Bears.
Key Matchup: Two of the state's best kept secrets inside will tussle one last time in the low post. Kohl Roberts of Riverwood is an old-school post player that gets the job done with his body, but can also leak out and lead the fast break. Holy Innocents' Brent Duncan is a high-flyer that can change the momentum of a game with his thunderous dunks. Whoever wins the battle inside will give their team a great chance to win, but it will be up to rest of the team to take it to the finish line.
X-Factors: Holy Innocents' junior forward Jules Erving will take on a bigger role this year after showing flashes as a sophomore. The athletic 6-foot-5 big man is related to a certain NBA Hall of Famer, but I'll let you guess who that is. His activity around the rim could spell problems for Riverwood. The Raiders' Elijah Jenkins brings an outside threat that will be sorely needed after the graduation of Jordan Renfro. Jenkins, a junior, finished second on the team in three-pointers made, but will need to improve upon his 30 percent clip.