By Bre Singleton (@bre_singleton)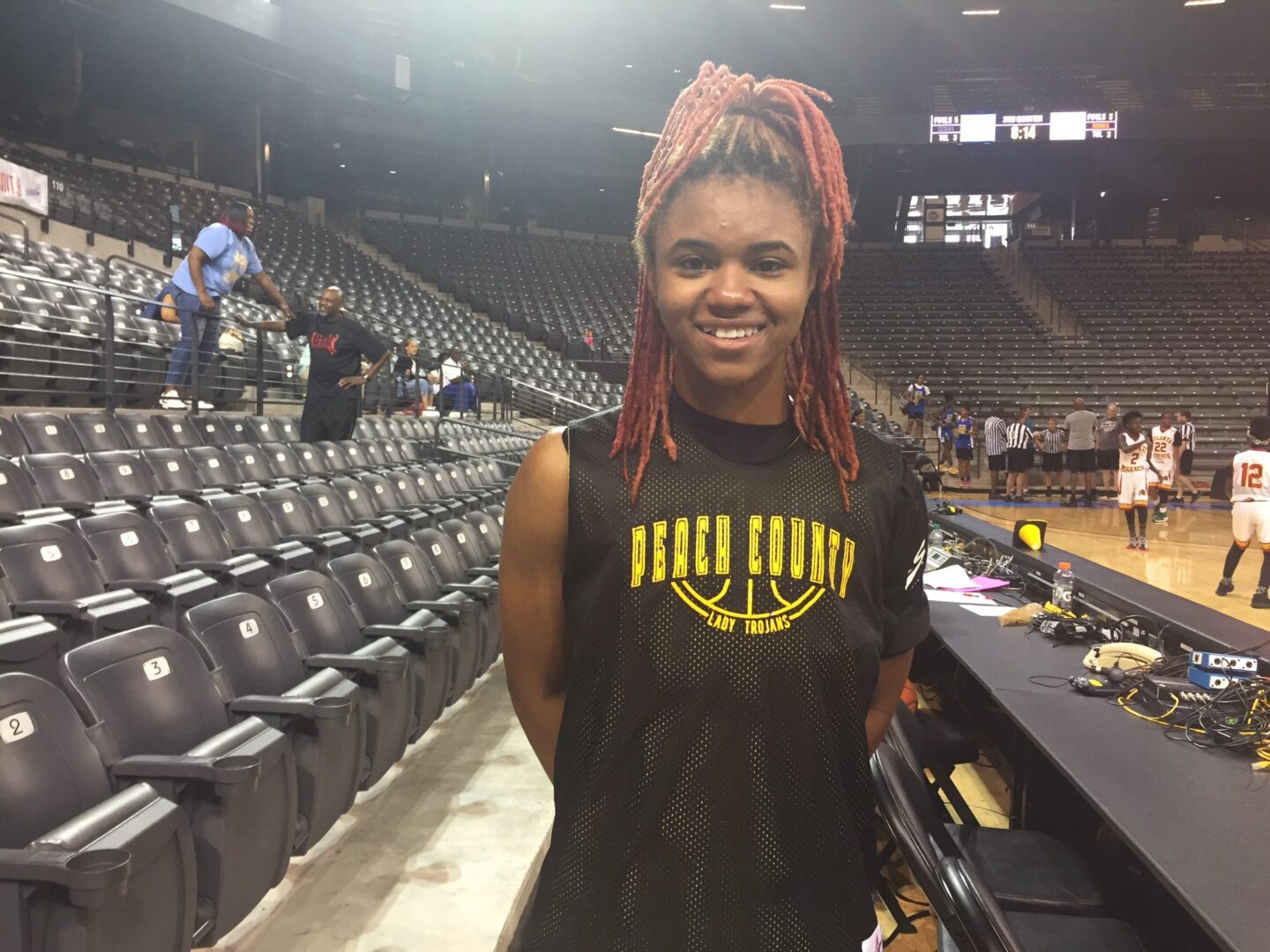 Reigning Class 6A State Champion Mays faced Peach County in what ended up being a battle. Down by just two points at the half, Peach County had a few bigger guards on the roster to help combat Mays' quickness. One player in particular stood out. Daishai Almond, a 5'9" point-forward is a baller. On several occasions, she snagged a rebound and pushed it the length of the floor for a smooth bucket. Almond has recently gotten interest from the host team, Georgia Tech to go along with offers from Louisville and Kennesaw State. Whether she chooses to stay in-state, or to take her talents elsewhere, I'm confident that Almond will be able to step in and immediately bring scoring and versatility to any program.
Life after Kamiyah Street will be difficult for Mays but Natoria Hill will look to step up and run the point guard position. Hill, a 5'8" junior, has the length to be a pesky defender and the aggression to get to the rim. With a little more work on her mid-range game, I think she has the potential to be a very solid player. Chardae Bell also contributed with a scrappiness on defense that would frustrate many. Much like Hill, the addition of an outside jumper to Bell's game would really help her stretch the floor in that Raider offense.
Rematch
After picking up the win over Peach County, Mays had a state championship rematch with Harrison, who I had the chance to watch a week or so ago and Georgia State's team camp. I profiled Harper Vick at GSU, but Sarah Woghiren had a command over the court on Saturday for the Lady Hoyas. She put up 17 points and pulled six boards against the defending champs on their way to a win. Woghiren is strong and finishes well at the rim. If you're going to foul her, you've got to make sure she doesn't get the shot up at all, because if she does, there's a good chance she's getting the and-one.
Vick did not disappoint either. Her quickness led to easy leak-outs as Mays defenders had a hard time keeping track of her on the court. Finally for the Hoyas, Mae Willis had a solid game, getting to the free throw line early and often. Willis turns defense into offense for Harrison, coming up with steals and forcing the issue on the break.
Duluth leans on upperclassmen 
The last game of the day that I was able to catch was Duluth vs. Hardaway out of Columbus. As Endia Banks gets settled into college life in Miami, the Wildcats will have some work to do to replace her and Brianna Dixon in the backcourt. Victoria Oglesby is still looking very strong, coming off of several great performances in the state tournament. She was aggressive, getting to the line at will. She'll look to decide on a school either later this month or early in July after re-opening her recruitment.
Zaniaya Williams is also on top of her game this summer. She pounded the boards hard for Duluth and had several putbacks for scores. Torey Walker, a 5'10" point-forward also looks promising going into her junior year. She seems to be getting more comfortable with her game which ought to bode well for the Wildcats. The only problem that stood out for Duluth was its inability to score. Oglesby broke Hardaway's pressure but Duluth couldn't seem to put the ball into the basket very much in the second half. Hardaway on the other hand attacked the basket and finished more often than not. It'll be interesting to see how Duluth's rotation shakes out when the GHSA season rolls around. They'll need to address the backcourt to keep up with the likes of Collins Hill in Region 6-AAAAAAA.