Parkview 53, Holy Innocents' 47 OT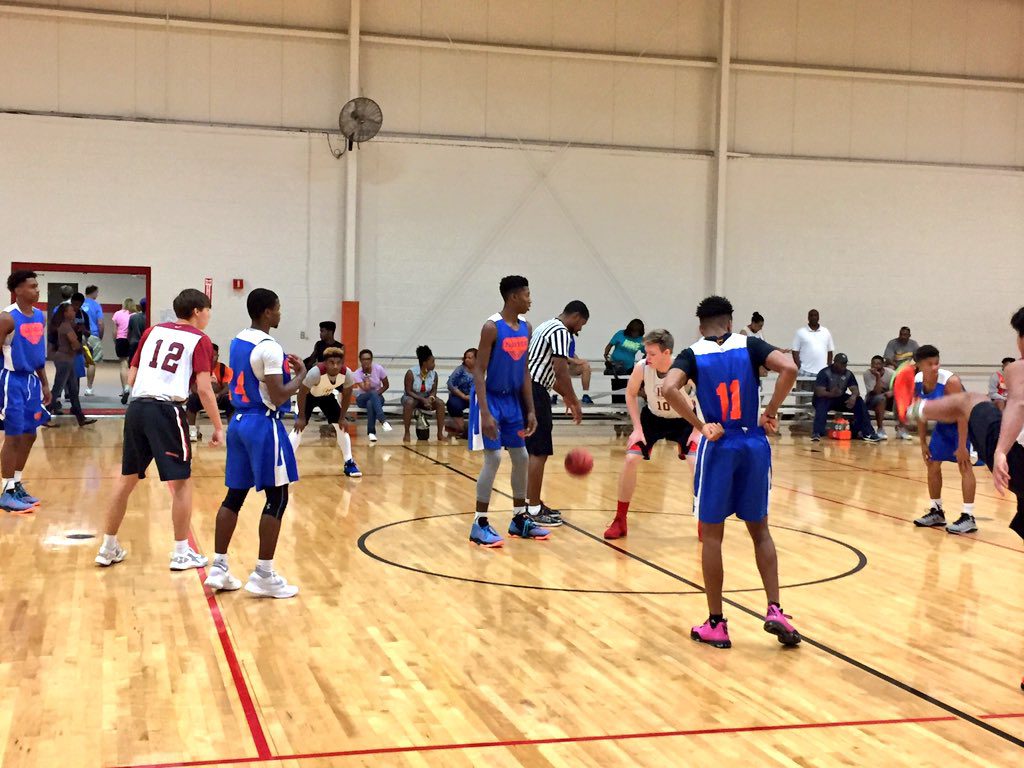 Without Jules Erving (HIES) and Jack Lapenta (Parkview) in attendance, two of the league's undefeated teams set the stage for an evenly matched battle. Parkview boasted youth while Holy Innocents' leaned on its veteran core. In the end, it was Parkview who scored an impressive win.
Holy Innocents' held an early 11-4 advantage in the first quarter thanks to a hot start out of senior guard Cole Smith, but Parkview closed with an 8-0 run to take a 12-11 lead after one, the Panthers guards aggressively defending right at half court, taking the Golden Bears out of their early rhythm. Young gems Toneari Lane and Ahmir Langlais paced Parkview to start, both dropping in four points apiece.
In the second quarter Holy Innocents' gained control with an 11-0 run to take a 22-14 lead. The Bears received major contributions from role players Robert McGovern and Todd Ennis. McGovern, a senior guard, finished the day with a game-high 14 points and chipped in five rebounds while Ennis, a 6-foot-5 sophomore, added eight points and six rebounds, both players knocking in a pair of threes.
It looked like the Bears were going to enter the second half with a comfortable lead, but Parkview's Cam Chavers got hot from deep. The 5-foot-11 guard drained two late threes and helped draw the Panthers to within 27-24 at the half.
At the end of three, Holy Innocents' maintained a slim 33-29 advantage.
End 3Q@BasketballBears 33@parkviewbasketb 29 pic.twitter.com/lf8sKHnmPa

— Kyle Sandy (@KyleSandy355) September 17, 2016

In the fourth quarter Truitt Spencer gave the Panthers a spark, scoring his only two buckets of the game. Richard Surdykowski fouled out for the Golden Bears at the 5:07 mark with the game tied at 38, which hurt Holy Innocents' interior defense down the stretch. With 55 seconds remaining, Smith hit a pull up jumper from the right elbow to edge Holy Innocents' ahead 42-40. The ensuing possession, Justin Spencer attacked the rim and earned a one-for-two free throw attempt which he sank to knot the game up at 42 with 24.7 seconds left.
Holy Innocents' attempted to hold for one shot, but pressure caused Smith to turn the ball over with 5.8 seconds left.
5.8

Double dribble called on Cole Smith. Panthers ball. 42-42. pic.twitter.com/JKfKbRy1MU

— Kyle Sandy (@KyleSandy355) September 17, 2016
Parkview had two opportunities to get up a last shot, but botched both attempts sending the game to overtime.
2.4 left.
@parkviewbasketb get Timeout pic.twitter.com/6C2QnWs72L

— Kyle Sandy (@KyleSandy355) September 17, 2016
Overtime.@parkviewbasketb 42@BasketballBears 42 pic.twitter.com/jS6WQqBoAY

— Kyle Sandy (@KyleSandy355) September 17, 2016
In overtime Chavers knocked down his third three of the game and Jamiel Wright added a bucket to take a quick 47-44 lead. Chavers finished with 11 points while Wright, a crafty sophomore, totaled nine points and a game-high four assists. Lane put the finishing touches on the win with two hoops inside as the Panthers earned a hard fought 53-47 decision.
Toneari Lane and Ahmir Langlais caused problems for Holy Innocents', the freshman and just recently turned 15-year-old sophomore proving why colleges are already starting to offer. Lane, a 6-foot-5 lefty, scored a team-high 12 points and collected four rebounds, two assists, one steal and two blocks. Lane doesn't play like a freshman and fits in with the Panthers nicely, his versatile skill set allowing him to play all over the floor.
Langlais, fresh off offers from Middle Tennessee State and North Florida, added nine points, six rebounds, one assist, two steals and four blocks. The lean 6-foot-7 post had a nice battle inside with veteran 6-foot-7 center Richard Surdykowski. Langlais showed polish with ball fakes around the rim and got a hand on loose balls coming off the glass thanks to his length.
Langlais just recently celebrated his 15th birthday and should be a freshman instead of a sophomore, which means there is even more to like about his development. Surdykowski and others at times frustrated Langlais with physical play, but Ahmir was effective nonetheless. Once he starts to grow into his body and add weight, there is a ton of potential. Next week Langlais tussles with the strongest big man in the league, 6-foot-8 senior Mohammed Abubukar, which will be a great test.
Aside from Parkview's two young standouts, Jamiel Wright and Cam Chavers also looked good. Chavers hit timely shots while Wright was a pest defensively and got people involved on offense while choosing his spots to attack the basket. Brandon Harvey, Truitt Spencer and Justin Spencer all provided active hands and feet on defense and slowed down Holy Innocents' on the perimeter.
6-foot-2 senior guard Cole Smith finished with nine points, six rebounds, three assists and one steal for Holy Innocents'. Parkview did a nice job of not letting the lethal three-point shooter get any looks, but Smith still was able to affect the game with his passing and ability to make the right decision when faced with pressure.
I was most impressed with Holy Innocents' role players who stepped up in the absence of Jules Erving. Junior guard Matt Meadows, Todd Ennis and Robert McGovern all played within themselves. Meadows finished with six points, two rebounds and two assists. Meadows looked steady at point guard as Ibrahim Shabazz, the Bears' usual starter, was also out.
Eagle's Landing 43, Alexander 38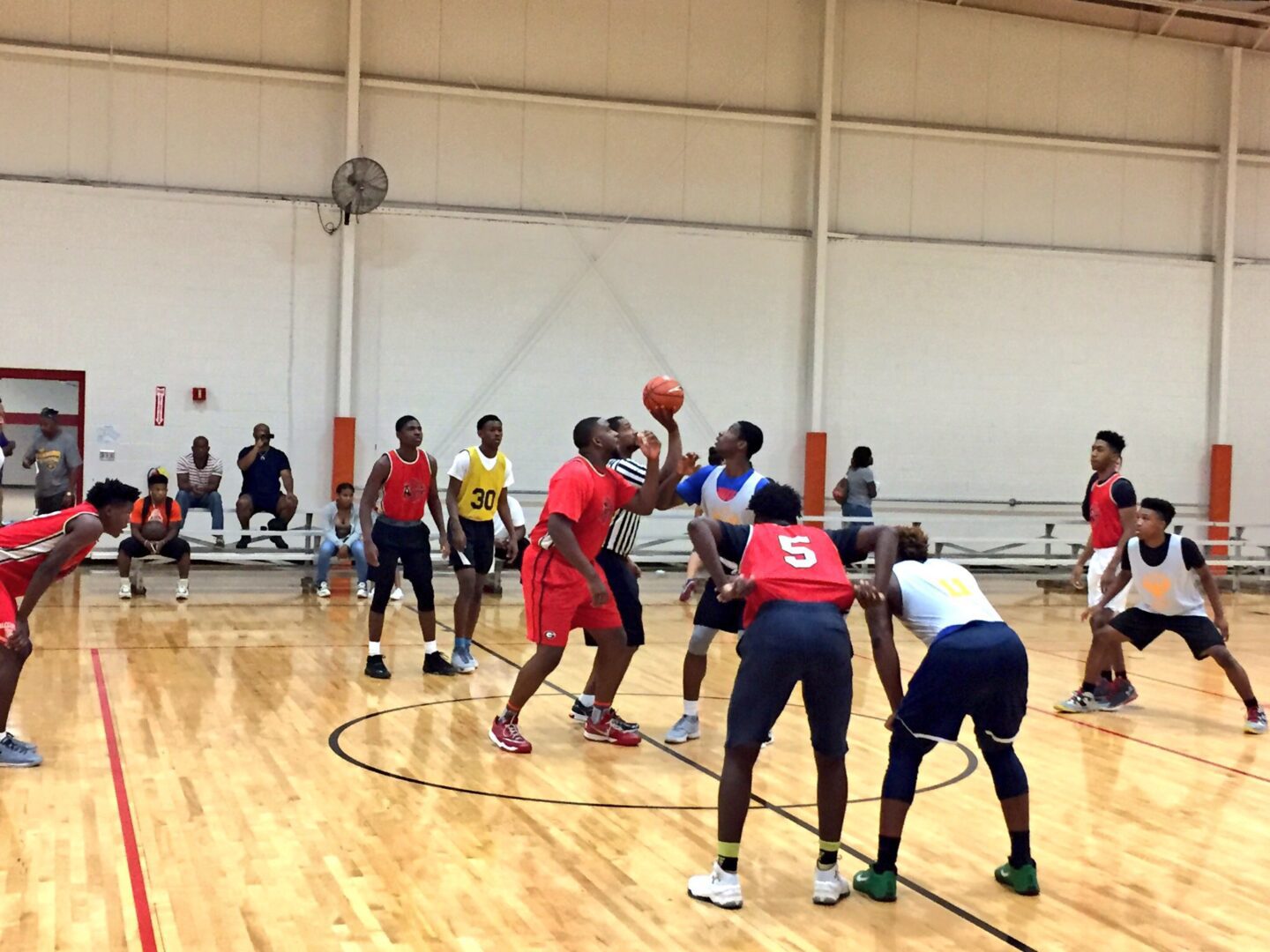 Alexander jumped out to an 11-9 lead at the end of the first quarter paced by three three-pointers, two from 6-foot-3 junior Grant Howard. Newly offered by Kennesaw State guard Brandon Thomas carried the Eagles early with five of his seven points in the first quarter.
After a scoreless first quarter, 6-foot-8 senior Mohammed Abubukar began to wear down the Cougars. The big man sank a corner three to give the Eagles a seven point lead, but Alexander would close the gap with another Howard three and enter halftime trailing Eagle's Landing 18-16 in a low scoring game.
2Q; 2:09@Elhs16 18@ALX_Bball 11

6-8 SR @mo_ahmed2735 hits the 3 pic.twitter.com/bCrrygvKF3

— Kyle Sandy (@KyleSandy355) September 17, 2016
In the second half, Abubukar continued to do damage. He helped the Eagles to a 31-24 lead after three but as he pounded away inside, 6-foot-7 senior Damion Howell did the same for the Cougars. Howell scored all eight of his points in the second half. Methodical in the way he gathers himself, Howell likes to face the basket with his drop step, create contact in the defender's chest with the ball and then either draw the foul or finish atop him. He can be a load to handle, but dig downs from guards can bother him.
In the fourth quarter, Abubukar, who listed North Carolina A&T, Elon and South Carolina State as colleges showing the most interest in him, earned back-to-back And-1's in the paint to make it 37-28. He finished with a double-double of 18 points and 11 rebounds.
Alexander rebounded from Abubukar however and used their quickness to clamp down on defense and create scoring opportunities. Senior guard Ron Gibson scored his lone two hoops in the fourth quarter during the Cougars' 10-2 run to draw within 39-38 with 1:21 left to play on Rod Rapley's lay-in, the senior scoring seven points and grabbing four rebounds on the day.
Rapley's hoop would be the last Alexander bucket of the game however as sophomore point guard Rashad Elloie would pick up four points from the line to close out the game 43-38, Elloie finishing with eight points and four rebounds.
Eagle's Landing hurt Alexander on the glass outrebounding them 34-18. The Eagles were in control for most of the game before Alexander's pressure defense tightened the screws in the fourth quarter. Grant Howard hit three threes for the Cougars, but was held scoreless in the fourth quarter finishing with nine points and three assists. Sophomore big man Brady Spence, all 6-foot-7 arms and legs of him, gave the Cougs a nice spark in the fourth quarter during their run, scoring inside off some nice footwork and then blocking a shot.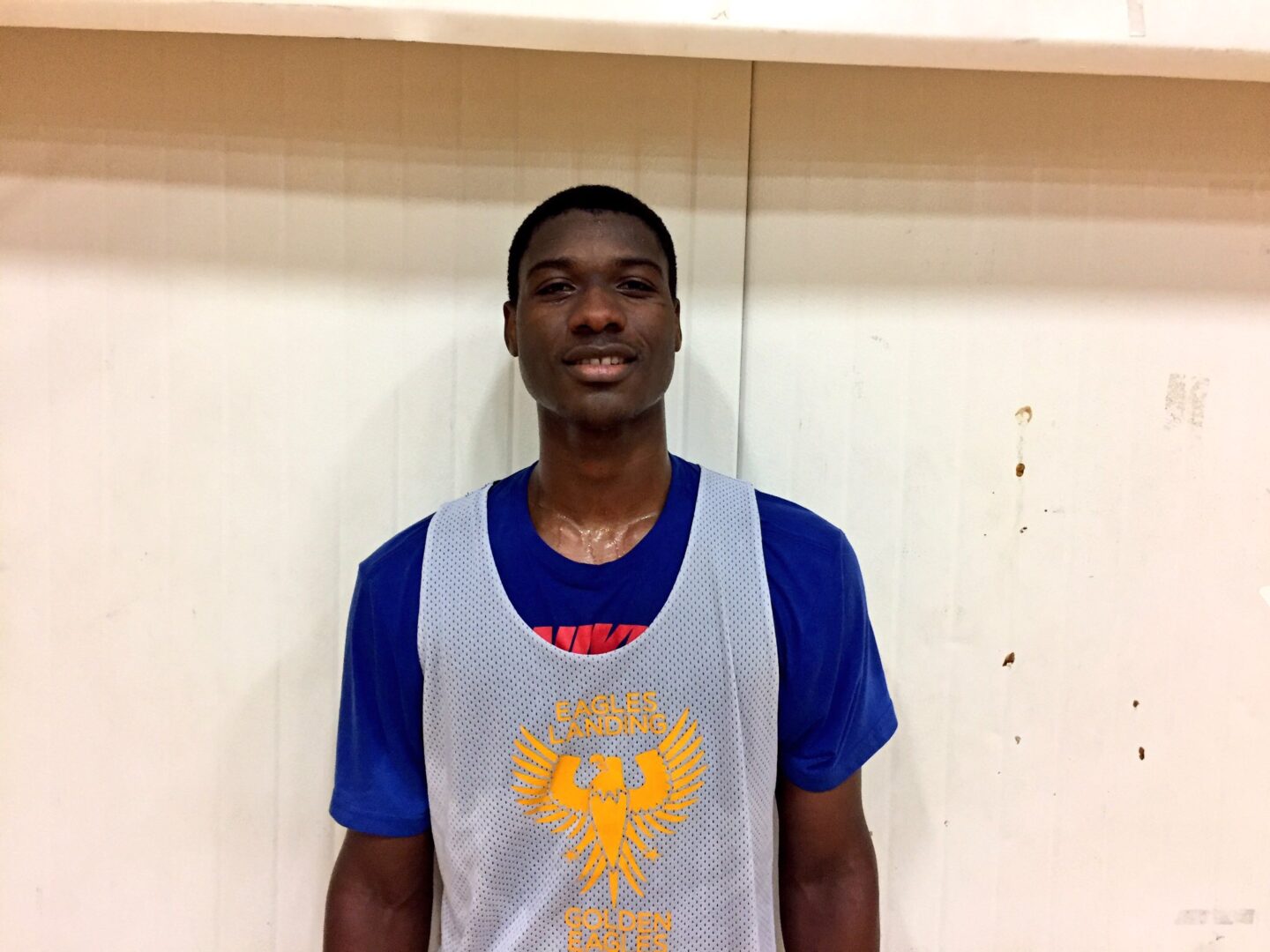 Rashad Elloie's cool free throw shooting and Mohammed Abubukar were too much down the stretch. Abubukar doesn't wow you with high flying athleticism, but that doesn't necessarily mean he plays below the rim. His footwork on the low block and his strength are what butter his bread. He even showed off a three-point touch and once again showed confidence in his ability to catch at the elbow, turn and face and attack the basket successfully. This Under the Radar Senior will make a nice addition to a college frontline.
St. Francis 59, Marist 46
Senior point guard Wallace Tucker poured in 16 points while 6-foot-3 freshman Chase Ellis dropped 18 to lead St. Francis over Marist. The War Eagles were led by senior Whid Childs who hit four threes for 12 points and 6-foot-5 junior Jake Mauldin who added 12 points and drained two deep balls.