1ANo. 1 Greenforest (3-0)  vs.  6ANo. 6 Pebblebrook (1-1) 
The fourth game of the day in Holy Innocents' Gym 1 on Day 1 of Holiday Hoopsgiving at 4:30 PM presents one of many powerhouse matchups. Two state runner-ups from a year ago clash in a meeting between differing strengths.
No. 1 Greenforest has crushed its opponents thus far and notched a clean sweep in the Jared Cook Classic, highlighted by an 87-46 blowout of Lee (AL), a game in which the Eagles led 24-0 after the first period. First-year Head Coach Larry Thompson inherits a loaded group and the largest font court in the state that goes 6-7, 6-8, 6-9, 6-10 and 7-0 five-star junior center, Ikey Obiagu. Greenforest's size inside makes them nearly impossible to score on, but their guard play is the unsung cornerstone of the foundation. Junior Justin Forrest averages 19.7 points while senior John Ogwuche is a New Hampshire-commit that pours in 17 per game. Abayomi Iyiola, Precious Ayah and Victor Enoh anchor the paint around Obiagu, who is thought of as the best shot blocker in the country after making leaps and bounds this offseason after showing flashes as a raw sophomore in 2014-15. The trees inside along with the savvy guard play has helped the Eagles allow just 46 points per game.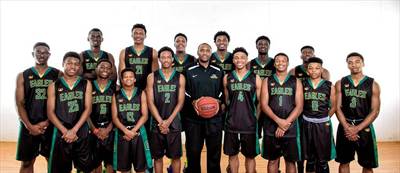 While the Eagles have the size inside, the Falcons of Pebblebrook counter with lightning quick guards who know how to score the ball. Jared Harper, all 5-foot-11 of him – which may be gracious, is often times the best player on the court. The Auburn signee can fill it up and has notched games of 29 points and 11 assists and a 38-point game in a win over Blanche Ely (FL), 64-63. Pebblebrook plays its first regular season game of the year against a Georgia based team after splitting in the Montverde Academy Invitational. Montverde (FL), the No. 2 ranked team in the nation, defeated the Falcons 76-70 in the season opener.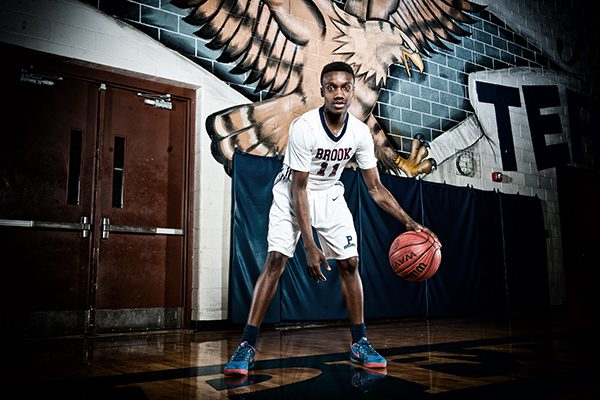 Aside from Harper, new additions Jatrious (JJ) Smith and Collin Sexton are electrifying on the perimeter. Smith can score when needed, rebound and also be a playmaker. He scored 11 points and handed out six assists in their win over Blanche Ely. Sexton comes from Hillgrove and has already produced a 40-point game in a scrimmage. Inside, 6-foot-8 Tyler Morman transfers over from Norcross to help fill the void left by Georgia Bulldog freshman Derek Ogbeide.
X-Factors: Stars are a plenty in this game, but I think the game will be won on the perimeter. If Pebblebrook's guards can outplay Greenforest's significantly, they may be able to negate the size advantage the Eagles have inside. I look for JJ Smith to show off his versatility and to emerge as a difference maker alongside Jared Harper and Collin Sexton. His elite athleticism makes him a threat to post a triple-double on any given night. For Greenforest, John Ogwuche will need to control the offense and corral the smaller and quicker guards of Pebblebrook.