500 Wins. An .830 winning percentage. 33 Region titles. 11 State Championships. That is Lincoln County's resume for football. Lincolnton, one of the best pigskin towns in the state. For basketball? Try 1998 as the Red Devils' last notable winning season. Lincoln County has long been known as a football county but with Wesley Wuchte at the helm and Ahmad Rand inside, the two are steering the Red Devils to one of the program's best seasons in school history.
Currently Lincoln County is 7-3 overall and ranked No. 7 in Class A-Public. It has been a vast turnaround from last year's 10-11 campaign. Coach Wuchte, a former Evans High School standout under Coach Kevin Kenny and Aiken Tech forward for Coach Bruce Capers, is in his second year as varsity head coach after leading the junior varsity. The 26-year-old coach has overseen the slow development of the program, coaching all the juniors and sophomores on the roster since they were in eighth and ninth grade. Wuchte also serves as the Lincoln County Middle School head coach.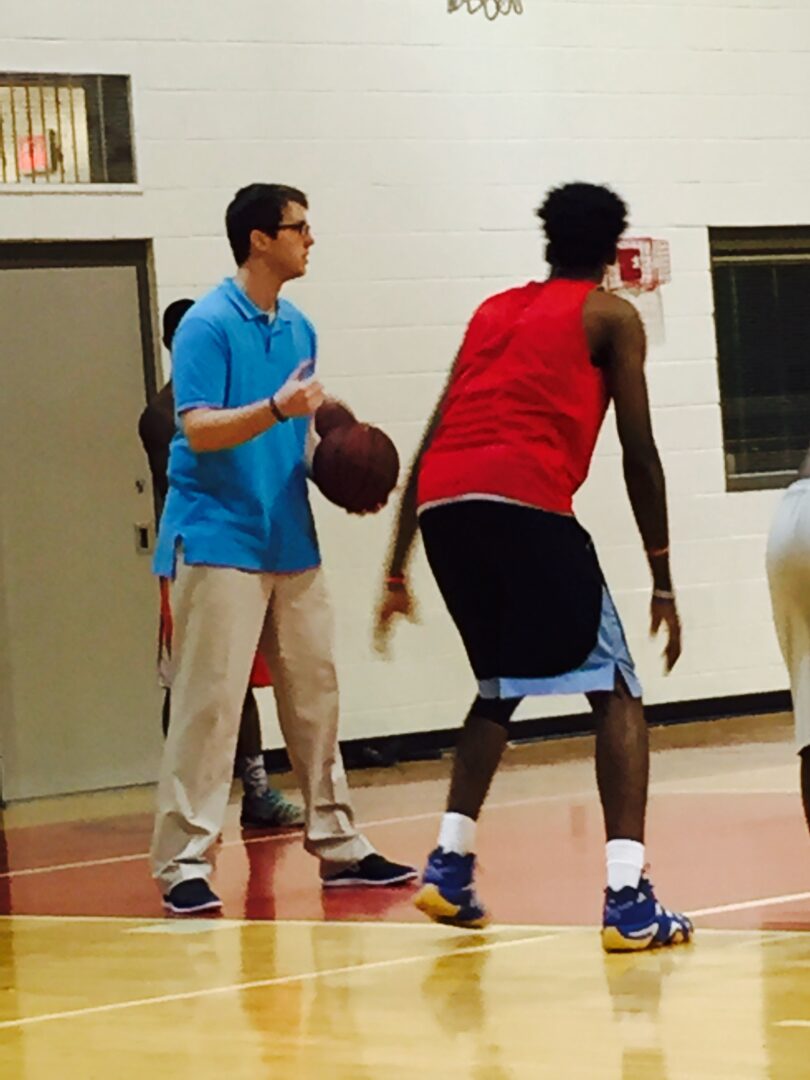 So how has Lincoln County gotten off to a fast start? It has to do with taking the seriousness on the gridiron and transferring over that same winning attitude onto the hardwood.
"I think it's just buying into the culture," explained Wuchte. "It's a big football school out here. I only have three of my kids that don't play football and only play basketball and that's Zach [Crite], Ahmad [Rand] and Maciah [Gunby], which are my three leading scorers.
"Overall they are just buying into the culture. …They are playing defense hard, they play together and they are playing for one another."
Introducing Ahmad Rand
For a program that hasn't seen a winning season in nearly two decades, Wuchte was brought in with a young energy and a passion to turn things around. Players have been held accountable, film has been dissected with the team and each player has bought into doing the little things in order to be successful.
As the team has grown and realized something special could be on the horizon, one star has shined bright. 6-foot-7 junior forward Ahmad Rand has blossomed into the centerpiece for a now balanced attack with Crite (16.1 ppg, 6.7 rpg, 2.8 spg), Gunby (9.6 ppg, 4.1 rpg) and Devon Holloway (11.3 ppg, 10.2 rpg) all making key contributions. The interest in Rand has started to grow and for good reason as he has shattered the school record for triple-doubles and is averaging an eye-popping 16.7 points, 16.4 rebounds and 9.6 blocks per game this year. He has heard from a handful of Division II schools and one D-I program, Kennesaw State University.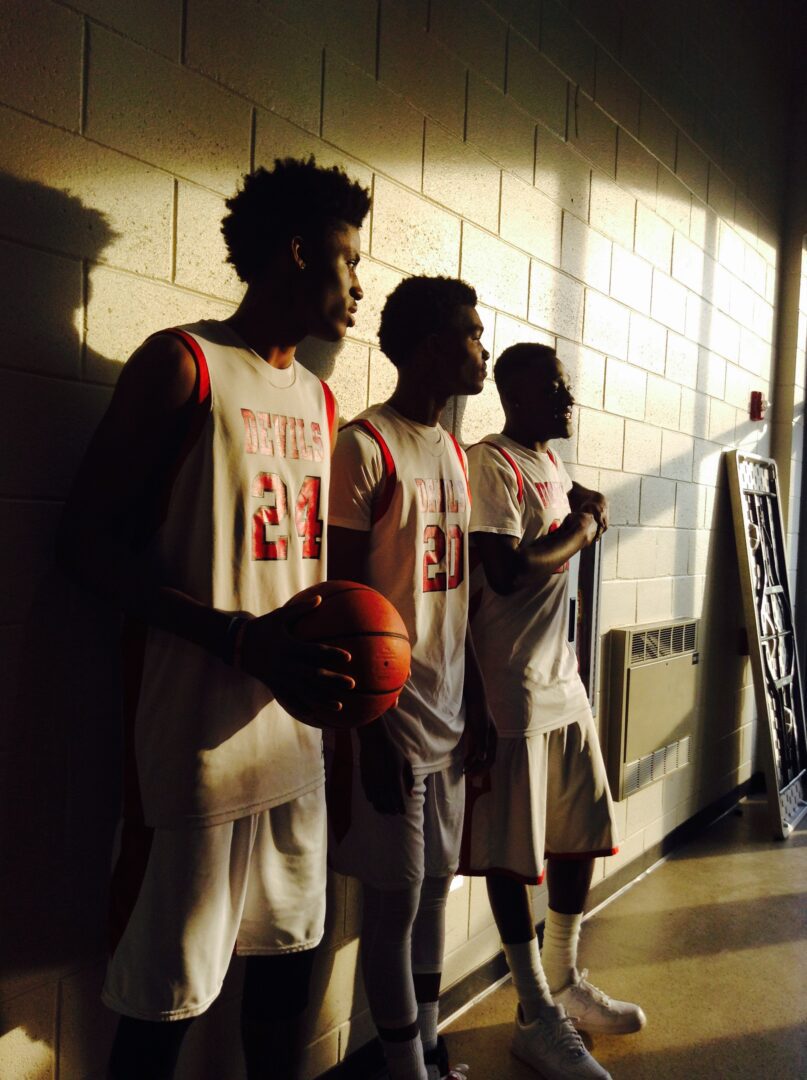 Rand has helped turn Lincoln County into a highlight factory with his dunks and ability to swat any shot thrown his way. The Red Devils welcomed rival Washington-Wilkes to Lincoln County last Tuesday and won 74-64 in front of a sell-out crowd that hasn't been seen in years thanks to the hype that Rand and the rest of the Red Devils have built.
"It was so packed. It was so unreal. Kids were like 'man I've never seen the gym this packed' and I said yeah, you guys are turning it around, continue to grind. We are in the right direction, I'll tell you that," said Wuchte.
Finding Focus
Rand initially played football his freshman year but decided basketball was his calling after Wuchte encouraged him to focus on hoops. So how has Rand turned himself into a household name? It didn't happen overnight or by luck.
"He just dedicated his whole entire offseason. So every day, I'm talking about four or five days a week him, Maciah and Zach, those three would be in there every day and Ahmad and Maciah especially, religiously they came every day," said Wuchte.
Ahmad agreed that it has been a lot of hard work that has gotten him to the level of play he's reached this season.
"I've been doing a lot of individual workouts with my coach in the offseason. Plus I've been into AAU which has definitely helped me out a little bit," said Rand.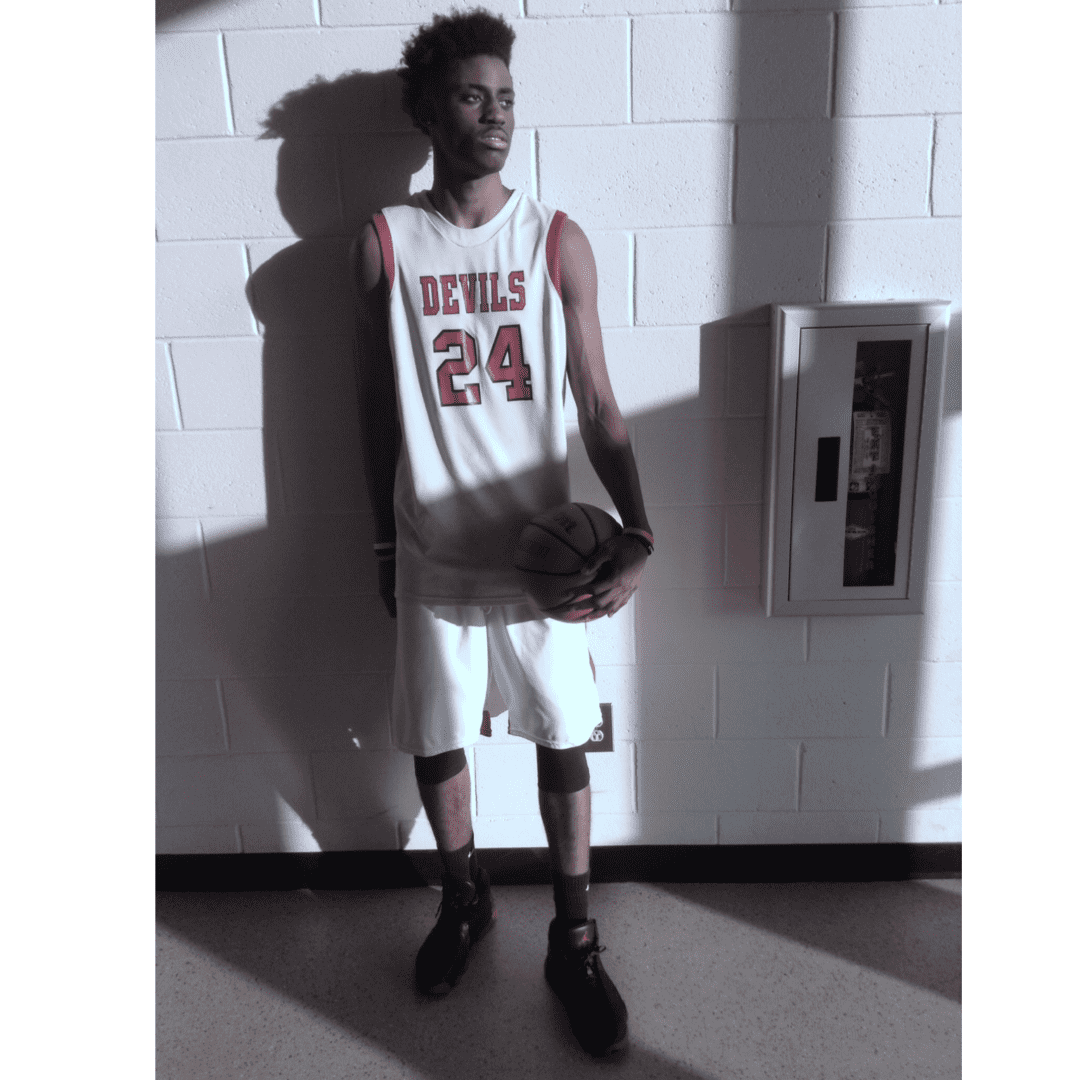 Rand played over the summer with Team Power in Augusta but may be branching out to play with the Atlanta Xpress, one of the best Under Armour sponsored teams in the entire nation which features the likes of MJ Walker (Jonesboro), Elias Harden (Sandy Creek), Rayshaun Hammonds (Norcross) and Michael Durr (Westlake) as some headlining juniors.
Rand says he is used to playing power forward or center, but understands that if he joins a larger team or plays at the next level he may see a lot of time at the small forward position as well.
When asked why he decided to dedicate his life to improving on the court and in the classroom, one name came up as a motivating force.
"To be honest, he's [Coach Wuchte] is the main reason why I've made it this far," said Rand. "I didn't really start taking basketball serious until my freshman year and sophomore year. He's been helping me a lot during the offseason and doing a lot of workouts. He's been pushing me and motivating me. Every day in the car ride home he's telling me what I need to improve on and what other stuff I need to do."
On The Map
As Coach Wuchte continued to provide support and guidance for Rand, the light went on as Ahmad realized he could have a future in basketball.
"When I started seeing myself get better, I started going home and thinking real hard about it. This year I said I have to have a better season than last year and that's what I've been doing. And every day I've been working harder and harder and my name started getting out there more."
Along with seeing his own name popping up across the internet, the re-emergence of Lincoln County basketball has been something special to Ahmad and something he takes pride in being a part of.
"Knowing that Lincoln County is a football county, we have a lot of leaders. Me and our starting shooting guard were talking about it. We have to bring LC up. This week we've beaten teams from Augusta and everything so that has been helping us get our name out there a lot."
It's been a long time coming, but Lincoln County basketball is finally being put back on the map by Coach Wuchte, Rand and a strong junior and senior class. With only around 350 kids in the school, the Red Devils have learned to become a close knit team, not only by suiting up together but by blood as Rand is cousins with both junior Zae Gartell and sophomore Javon Reid, who also stars as the Red Devils' quarterback in football, a team which finished 9-2 this year.
Don't be surprised if Lincoln County with its new found focus and emphasis on basketball becomes a statewide player on both the football field and the basketball court.
Chad Cook of @AugBball breaks down Lincoln County's win over Lakeside: http://www.augbball.com/2015/12/lincoln-county-improves-to-3-0-with-win.html