By Bre Singleton (@bre_singleton)
Georgia State Sharon Baldwin Team Camp Top Performers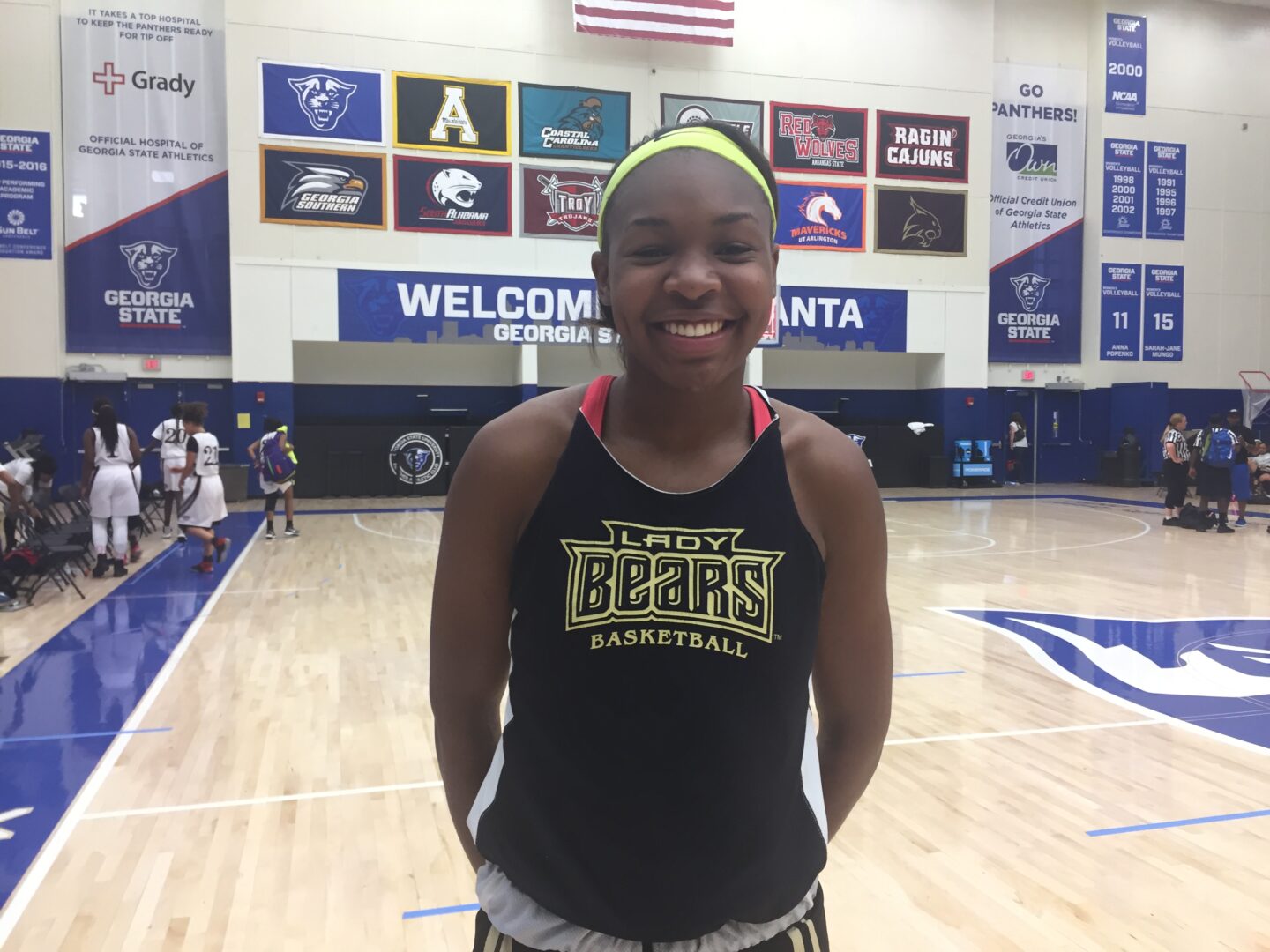 Mountain View: '18 Lillian Kennedy
​Playing the point/forward spot, Lillian Kennedy was clearly the most athletic player on the court in any given matchup. At about 5'9, Kennedy has the footwork in the paint to finesse her way around many defenders. In a game against Southwest Atlanta Christian Academy, Kennedy had 12 points and 8 boards and sat out most of the fourth quarter. Her length and timing gave offensive players fits all day as Kennedy swatted more than a few shots into the bleachers. A member of the Gwinnett Daily Post All-County Third team, the Mountain View standout expressed interest from GSU, UNC Asheville, Stony Brook and others.
Mountain View: '19 Kamryn Collins
​Kamryn Collins is an absolute beast on the boards for the Bears and cleaning up the paint was her specialty on Wednesday. Still young and raw, Collins has a nose for the ball and rebounding comes naturally. In the early matchup with McEachern, Collins managed 10 points and seven boards. In a pretty competitive afternoon game with the Grayson Lady Rams, Collins put up 13 points and snagged eight rebounds to help Mountain View come out with a win. She's definitely a young player I'd be on the lookout for in a tough region.
Carrollton: '18 Elexus Bell
​The Trojans will bring back all but four players from last year's roster for the 2017-2018 GHSA season. Among the seasoned veterans is Elexus Bell, a senior forward. The most dominant post I saw all day, Bell's post game is something to be seen. Bell put up 20 points and eight rebounds against a young, scrappy McEachern team. Another impressive aspect of her game was her basketball IQ. The Trojans scored off of several nice entry passes from Bell in the high-low game. Bell and the Trojans will surely be a team to watch coming out of 5A Region 7.
Grayson: '19 Jazmin Robinson
​Rising Junior Jazmin Robinson is bringing the energy to a solid Grayson Rams team. The 5'10 G/F is scrappy and aggressive on the defensive end and always seems to find her way to rebounds and loose balls. Despite a loss to a good Mountain View team, Robinson had eight points and eight rebounds to go along with several steals. Robinson approaches the game with a blue-collar mentality and is willing to do what most others won't.
Harrison: '18 Harper Vick
​The 2016-2017 6A State Runner-Up Harrison Hoyas came to play Wednesday at Georgia State. Coach Steve Lenahan brought both his Varsity and JV squads to get a piece of the action in front of the GSU coaching staff. Senior Harper Vick did not disappoint, putting up 20 points and four rebounds in the Hoya win over Team Elite. Vick had the three-ball going early but scoring in transition is what was really remarkable about Vick's game. Slashing to the rim, she was able to finish with some exciting moves to help Harrison High cruise to a victory. Vick and the Hoyas will look for some revenge this year on their way to the state tournament.