By Rameen Forghani
Format: The Georgia Tech summer league camp featured a matrix of teams from across the state of Georgia (and a few from neighboring states) from varied classifications and regions. The games were played on McCamish Pavilion, the Zelnak Practice Court, and multiple rec courts on the Georgia Tech Campus. Each game consisted of two 22-minute halves, with a 2-minute halftime and six minutes in between games. The clock was running through all game situations except for timeouts (each team having two timeouts per game).
Westlake 64, Sandy Creek 39
Westlake overpowered Sandy Creek throughout the game with their depth and size, leaving a smaller Sandy Creek scrambling to create offensive opportunities. One of the hallmarks of this Westlake team two years removed from a state championship is their discipline. They play well as a unit and know their team's schemes. Throughout the game, Westlake transitioned seamlessly through a 2-3, 3-2, and 1-3-1 zone, while mixing in some man defensively. Their pair of big men inside and good rotation and help-side defense left Sandy Creek with only 4 made field goals in the second half.
Offensively, Westlake appears to be trying to get guard Chase Hunter more involved; throughout the day, Hunter looked inconsistent as the decision maker, often forcing bad passes which led to turnovers or ill-advised shots. Despite being overmatched in terms of size, Sandy Creek was only outrebounded by 6 (32 to 26), and one of the saving graces for Sandy Creek was their speed, which allowed them to harass Westlake on the offensive glass and keep the game closer than their poor shooting performance would suggest (30-24 Westlake at the half).
Sandy Creek's aggressive man defense swarmed the ball and their active hands wreaked havoc outside of the arc in the first half, although more controlled passing into the posts for Westlake in the second half allowed them to pull away for the victory.
Duluth 67, South Cobb 44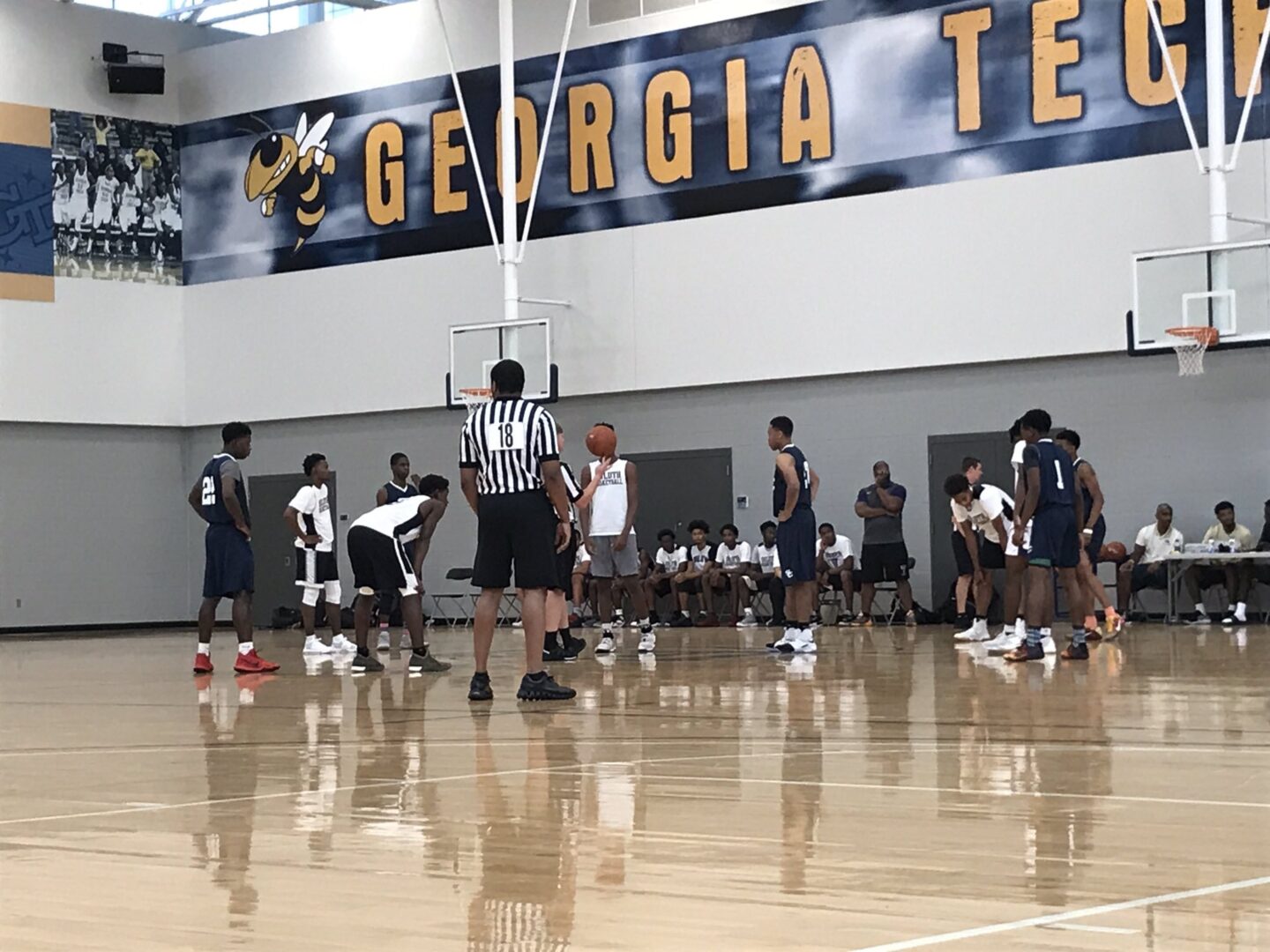 Duluth topped South Cobb 67-44 in a showing of aggressive defense and a blazing fast offense. Although South Cobb came out with a designed tip-off play to set an early tone, Duluth answered in spades with a suffocating full court press that left South Cobb looking a step too slow. Off the inbounds, Duluth's tall and athletic guards would double the ball, often to leading to a discombobulated press break and offensive set for the Eagles.
With both teams playing fast, transition, up-and-down basketball, Duluth had the edge over South Cobb, scoring a significant chunk of their points in transition. In the half court, Duluth swung the ball with alacrity around the perimeter and left the South Cobb man defense looking confused at times, leading to drive-and-kick opportunities to complement the Wildcats' good perimeter shooting.
At the half, Duluth led South Cobb 32-16, and the second half didn't see much change. In a sequence perhaps indicative of the tide of this game, Duluth sinks a tough shot through contact in the paint, misses the and-1, grabs the offensive rebound for a putback and another and-1. In a seemingly tireless display, Duluth stayed in the full court press with man defense and frequent traps throughout the whole game.
Their swarming style of play forced more than a couple of turnovers and unsavory shots, although they had moments of indiscipline where they over-pursued and failed to pick up the open man or relied on their athleticism to rebound instead of boxing out.
If South Cobb could establish the ball in their offensive half court, they stood a better chance of moving the ball selectively from outside to inside, although South Cobb's constant attempts to ram the ball inside was met with a stout Duluth paint defense.
Upson-Lee, 52 Westlake 35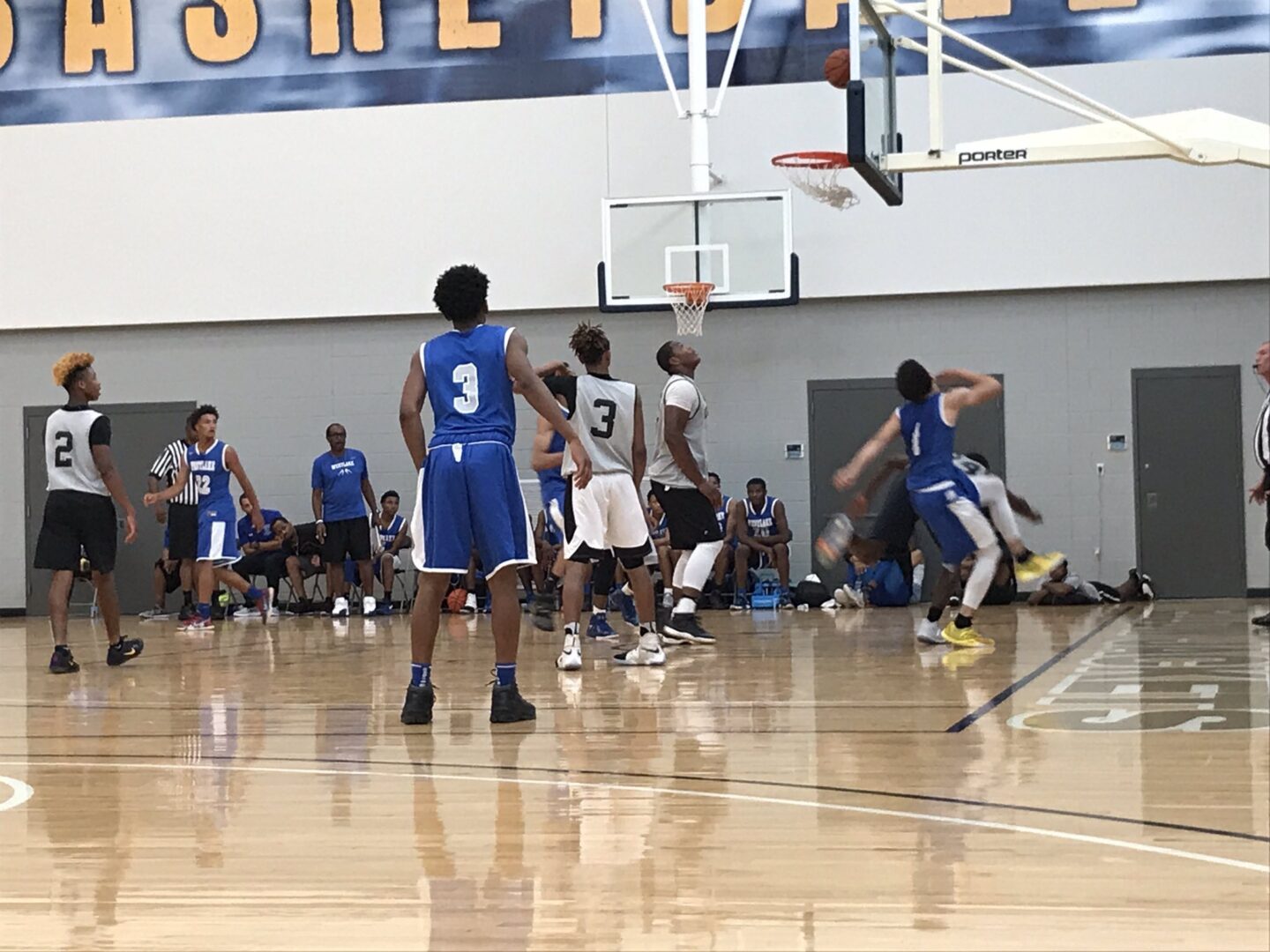 In a match-up of two championship-caliber teams, the Upson-Lee Knights defeated the Westlake Lions 52-35 in a game where Upson-Lee simply executed better than Westlake in all phases of the game. Fundamentally, not much has changed for Upson-Lee since their AAAA championship run last year. The Knights still rely on Tye Fagan to orchestrate their offense and create chances and buckets. Fagan opened the game with the Knights' first four points and six of their first ten. Westlake played a 2-3 zone, that although looked sharp in the game versus Sandy Creek, was a bit slow in rotating help on the faster Upson-Lee and continued a trend of being slow to close out on perimeter shots when in zone sets.
Late in the game, Westlake went to a full court press and doubled Fagan when he touched the ball, but Upson-Lee's speed proved no match for the enhanced coverage.
Westlake had to match up against a fast and active man defense in Upson-Lee. Again, they tried to involve Chase Hunter as the point man in offensive half court sets, although he was mainly made a non-factor save for some perimeter shots throughout the game, in part because of the Upson-Lee defense and in part due to a left lower leg injury he sustained on his way down from a mammoth block at the rim on the defensive end.
Westlake attempted to force the ball inside against Upson-Lee, but active hands in the passing lane and pitting size against size gave Upson-Lee a slight advantage. Westlake was stout in the paint on initial defense, but deflections and offensive rebounds often led to easy buckets for Upson-Lee, which along with Fagan, has an explosive backcourt of small-but-shifty guards that can penetrate off of the dribble or shoot the three.