6ANo. 3 Wheeler 50, Cherokee 36
Head Coach Roger Kvam, who has directed the Cherokee Warriors for now 13 years, has always given Wheeler fits. After narrow losses to the superior Wildcats last season 51-48, 71-55 and 51-49, this year's edition of the Warriors looked to get over the hump and thwart powerful No. 3 Wheeler. Cherokee took a 12-5 lead into the second quarter as Wheeler was ice cold. The home standing Warriors took advantage of three three-pointers in the frame to gain the advantage. But as the game wore on, Cherokee's lack of balance showed and Wheeler's talent won out. Guard Makhai Eastmond hit Darius Perry on a beautiful backdoor cut early in the second quarter to shake off a lethargic start. The bucket ignited a 17-3 period which gave Wheeler a 22-15 lead at the half.
Kash Jackson and Phillip Cirillo were the only sources of offense for Coach Kvam. The two combined to score all of the team's points at the half and didn't receive a third contributor until four minutes left in the third quarter when Jack Carroll sank a three. Cirillo, who led the Warriors with 14 points and nine rebounds, stroked a three and Elisha Mayberry drove for his only points of the game to close out the third quarter and keep the Warriors within striking distance down 33-26.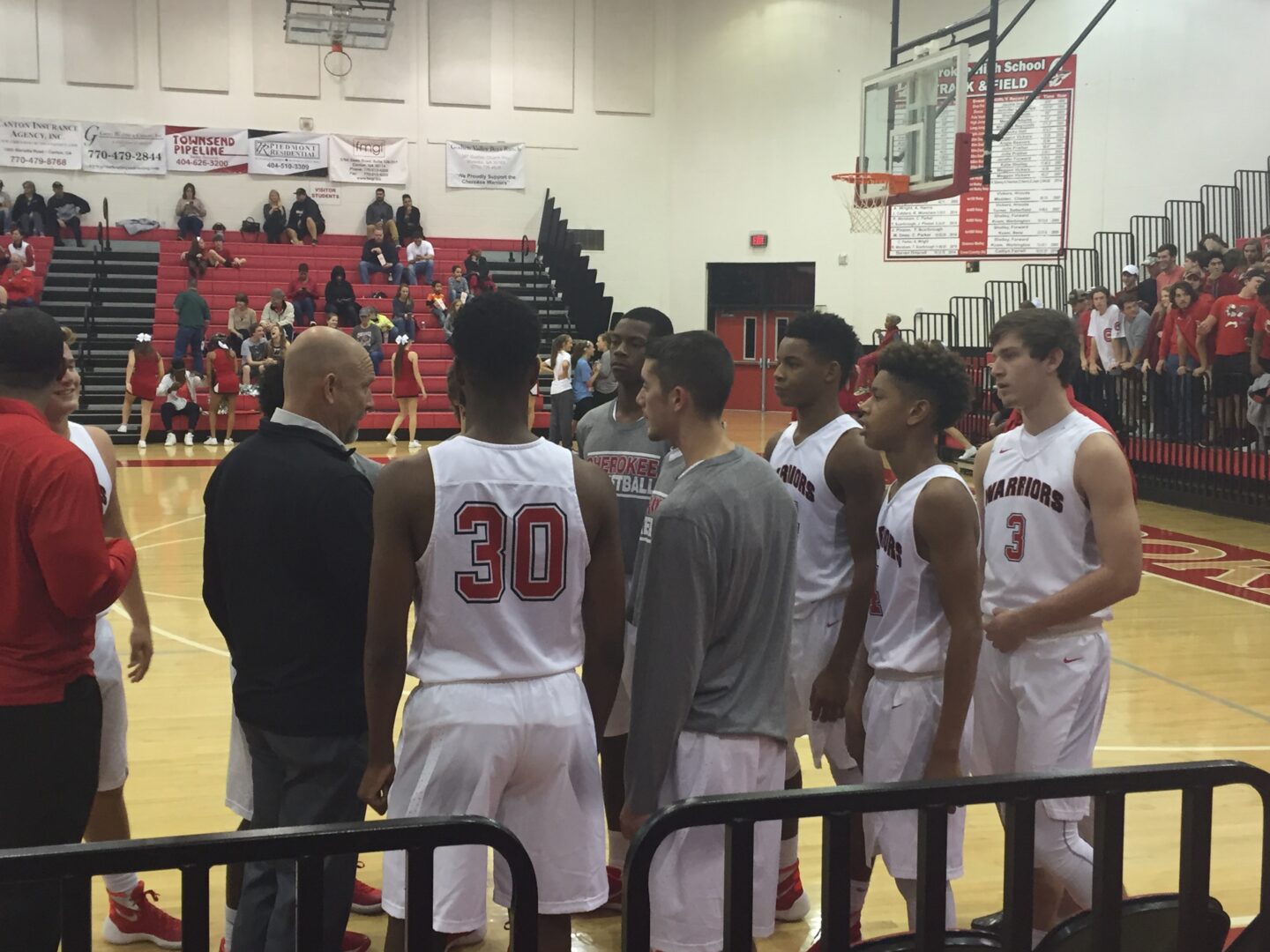 In the second half and four quarter, Wheeler finally started chipping away at the overmatched Warriors. Al-Wajid Aminu was held scoreless in the first half but provided the Wildcats with an energetic spark. The North Florida signee finished with six points, seven rebounds, two steals and two blocks and helped the Cats collect nine steals on the night off their trapping press. Aminu's second chance rebounds and emphatic blocks helped wake up the rest of the Wildcats. After a slow start, Romello White began to eat away at the smaller Cherokee front line. The Georgia Tech signee ended his night with 14 points and 10 rebounds coupled by a few big dunks. Defensively, he swatted away four of Wheeler's nine blocks as they cruised to the finish line using a 17-to-10 fourth quarter to pull away.
My Take: Wheeler did not impress early on and still didn't play up to the level that they are capable of. Sometimes, and especially when playing a fundamentally sound team like Cherokee who doesn't kill themselves with too many mistakes, the Cats play to the level of their competition. A 76-70 loss to the nation's No. 1 ranked team, Montverde (FL) according to MaxPreps, doesn't make sense when they struggled to beat Cherokee. Romello White showed some flashes inside, but it was Al-Wajid Aminu's energy and Darius Perry's quiet, yet steady play, that finally woke the team up. Perry went on a personal 5-0 run in the second quarter to get the Wildcats back into the game after an early deficit. The second half belonged to Aminu. His length and motor wore down Cherokee. The Warriors remain led by the best boys coach Cherokee County has seen in a long time. Coach Kvam doesn't always have the talent, but he makes the most out of it, constantly beating good teams (3A No. 3 Morgan County, 57-52) or at least playing them heads-up (SWD 64-56). It's scary to think what he could do with a couple horses like he had back in the day with Chris Singleton. It's a shame he transferred to Dunwoody his final season. Cherokee will go as far as Phillip Cirillo and Kash Jackson take them this season.  Jackson is the only senior on the team which breeds optimism for the future. Cirillo has exploded onto the scene as a junior and is receiving some D-1 looks after a strong offseason. Playing such a big role as a junior will only help his progression towards his senior season. He looks to have a similar success like Michael Kvam did circa 2009-10 as a big guard who could score, facilitate, rebound and lead.
Top Performers:
Wheeler
Romello White – 14 points, 10 rebounds, 4 blocks
Cam Jordan – 9 points, 4 rebounds, 2 assists, 2 steals, 2 blocks
Darius Perry – 8 points, 3 assists, 2 steals
Al-Wajid Aminu – 6 points, 7 rebounds, 2 steals, 2 blocks
Cherokee
Phillip Cirillo – 14 points, 9 rebounds
Kash Jackson – 11 points, 4 rebounds, 2 assists
Jack Carroll – 7 points, 4 rebounds, 2 steals