Young Guards Shine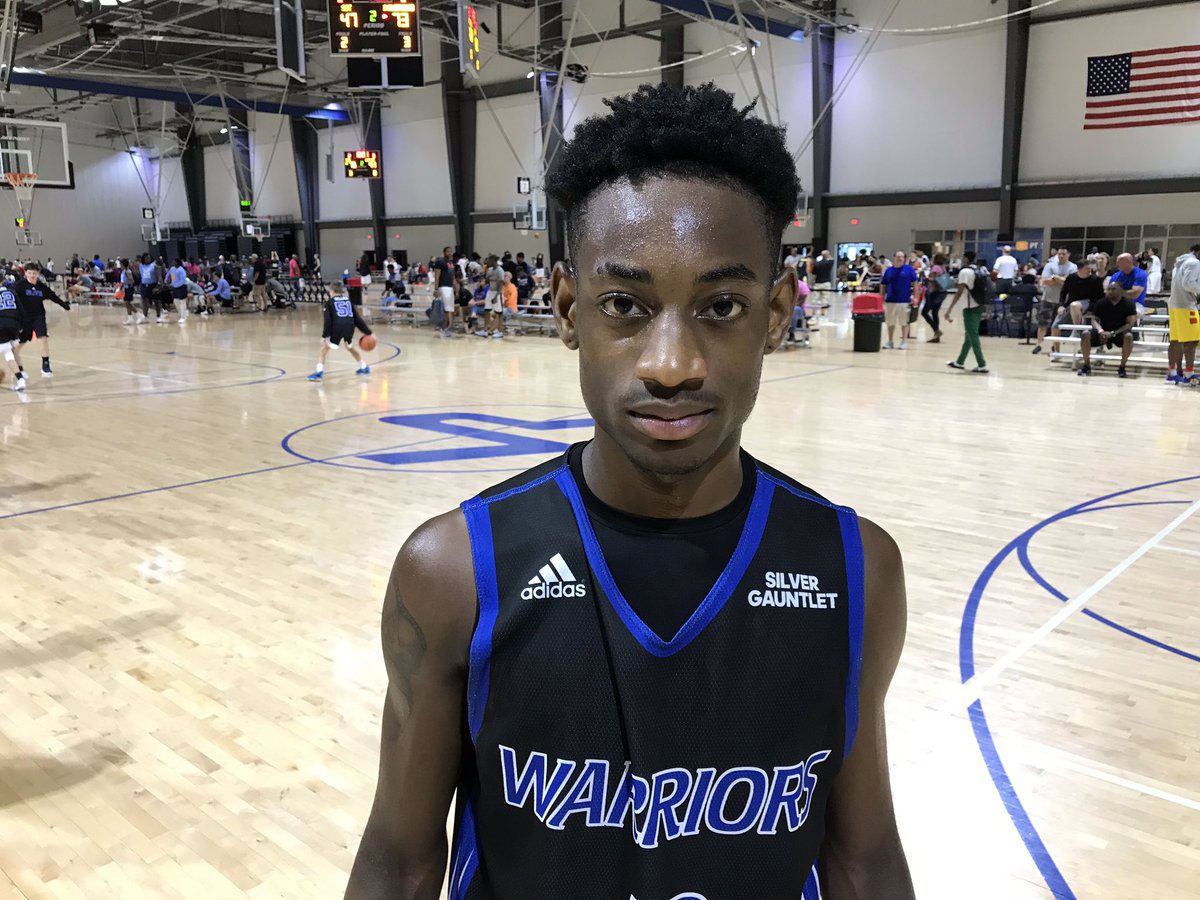 2021 5-10 PG Tyrease Jones (Brunswick/Team Next Up): Tyrease Jones stole the show on Sunday with his ability to score in bunches. Jones came out red-hot, scoring 13 of his team's first 18 points before finishing with a game-high 30 in electric fashion in a 73-47 win over SBT. The wired-to-score shooter nailed seven threes and scored at all three levels. Jones even collected 6 rebounds to go with his offensive outburst. The microwave scorer has lit it up this offseason and looks primed for a breakout season at Brunswick. He will be a player to keep tabs on over the next two seasons, especially if he carries his scoring prowess into the high school season.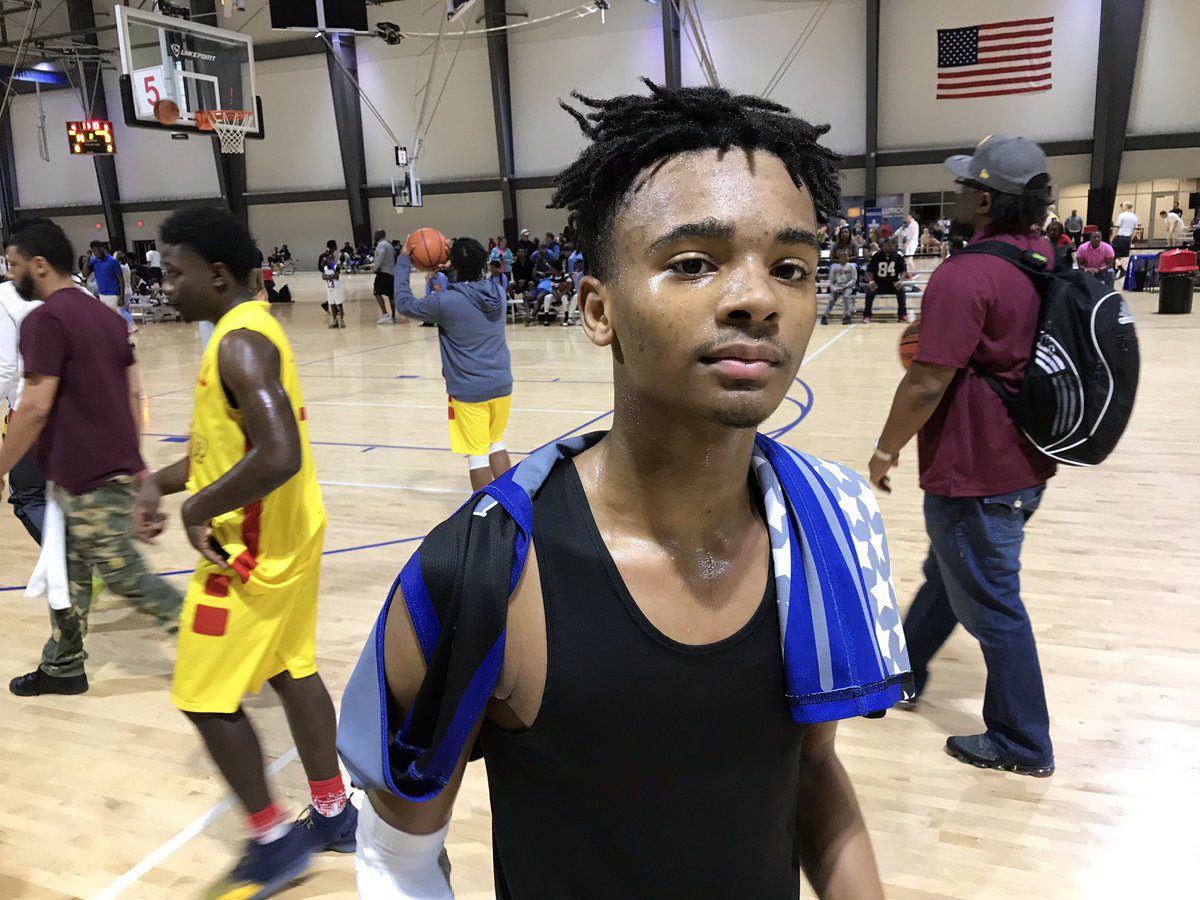 2021 5-11 PG Isaiah Logan (Allatoona/North Metro Elite): Cat-quick with a knack for playmaking, Isaiah Logan ran wild in a 69-65 win over Team Strap. Logan was a blur in transition, outracing defenders to the basket to finish with 28 points while going 7-11 from the foul line. Logan looks like a true point guard, one who can handle pressure in tight spaces and also zip in assists out of tough angles. Logan is all gas no breaks. With more time he will get better at changing speeds and knowing when to pull back or go full throttle. Logan should be ready to take over the reins of the Allatoona offense and be able to push the tempo in Coach Chad Phillips' system.
Rising Senior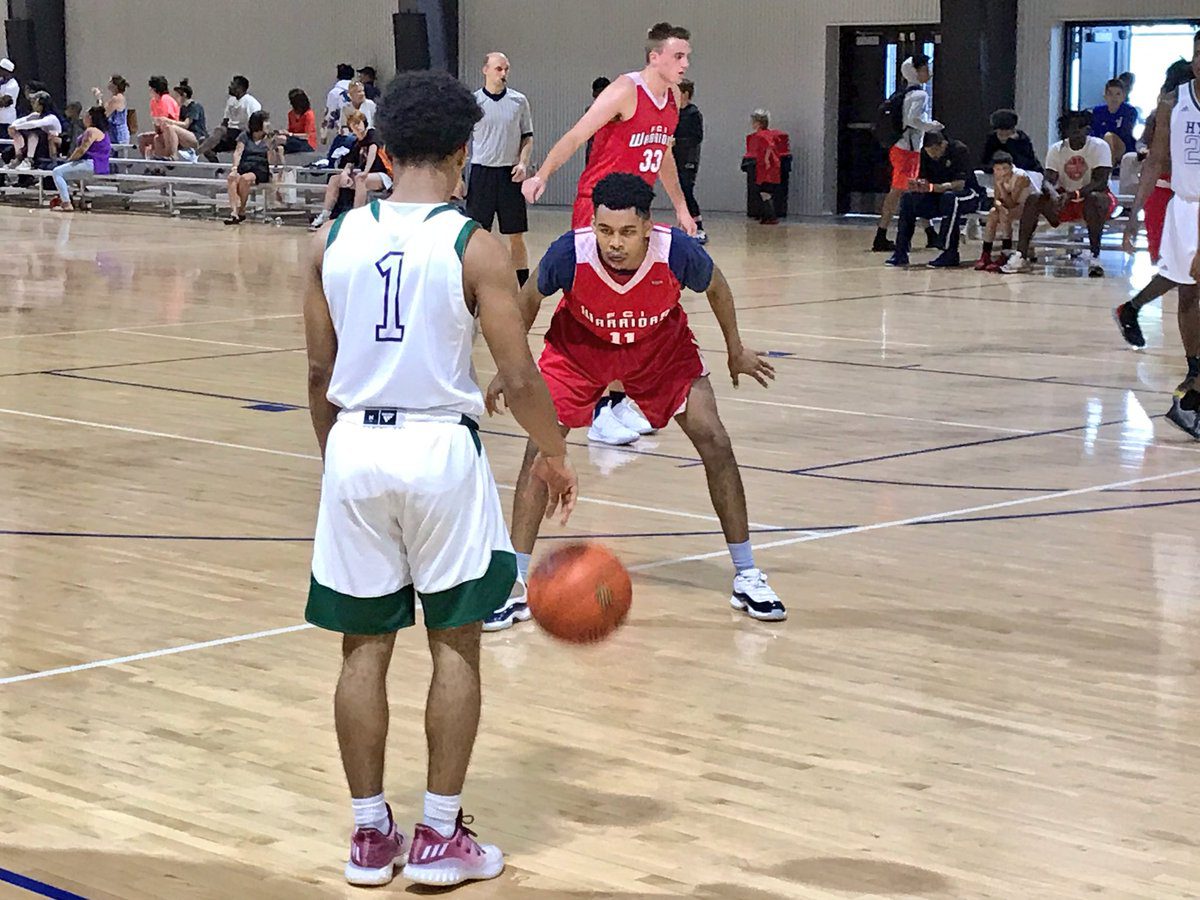 2020 6-0 G Keon Sedgwick (Paulding County/SEBA FCI Warriors): A true menace on defense, Keon Sedgwick is non-stop energy and effort on the perimeter. Sedgwick replicated his performance from when I first saw him last season and did not disappoint with his ability to stuff the stat sheet on Sunday. Sedgwick is a tenacious defender that thrives in an up-and-down tempo. He's a wiry long guard that takes pride in his defense. Sedgwick has a nose for the ball that helps him be involved in nearly every play. Offensively, he uses his quickness to get to the basket but also has a steady midrange pull-up when he stops on a dime.
For the Future
2022 6-2 SG DJ Potts-Heard (Woodstock/Cherokee Legacy): D-I programs might want to keep the name DJ Potts-Heard on the backburner. The rising sophomore is a lights out shooter, one of the best in his class rivaling Chase Cormier of St. Pius X. It wasn't just Potts-Heard's shot-making ability that stood out on Sunday but his constant movement without the ball to get free, coming off screens and weaving his way in and out of traffic until he found freedom. Potts-Heard knows that his greatest weapon is his three-point shot, but he can do more than just stroke it from deep. As he continues to mature his body expect his game to diversify and develop into one of the toughest scorers in the North Metro area.
2022 6-5 W Trey Harris (North Paulding/SBT): Coming off of the program's best season in school history, North Paulding will begin the rebuilding process around Tampa-signee Jacob Harris' little brother, Trey. Much like his older brother, Trey has a smooth feel to his game with a feathery soft touch to score from all over the floor. He poured in 20 points, 5 rebounds and 2 assists in a loss to Team Next Up while hitting three three-pointers. Harris can score in a hurry but not in a loud way, he gets his points quickly and quietly leading opponents shell-shocked when they look at the box score. Harris can put the ball on the floor and get to the basket with his length but his jump shot is probably the most reliable piece of his arsenal right now. As he gets stronger and gets more reps at the varsity level, Harris' ceiling might be higher than his brother's who had a historic career with the Wolfpack.