Hops
The best bounce in Georgia? It hands down belongs 2019 6-2 SG AJ Jackson of Westover. Jackson transfers in for his senior year and will bring toughness from Father Lopez High School in Daytona Beach. Jackson is the state's best dunker and easily possesses a vertical over 40 inches. He has provided highlights all summer long with Georgia South.
Middle Georgia Sleepers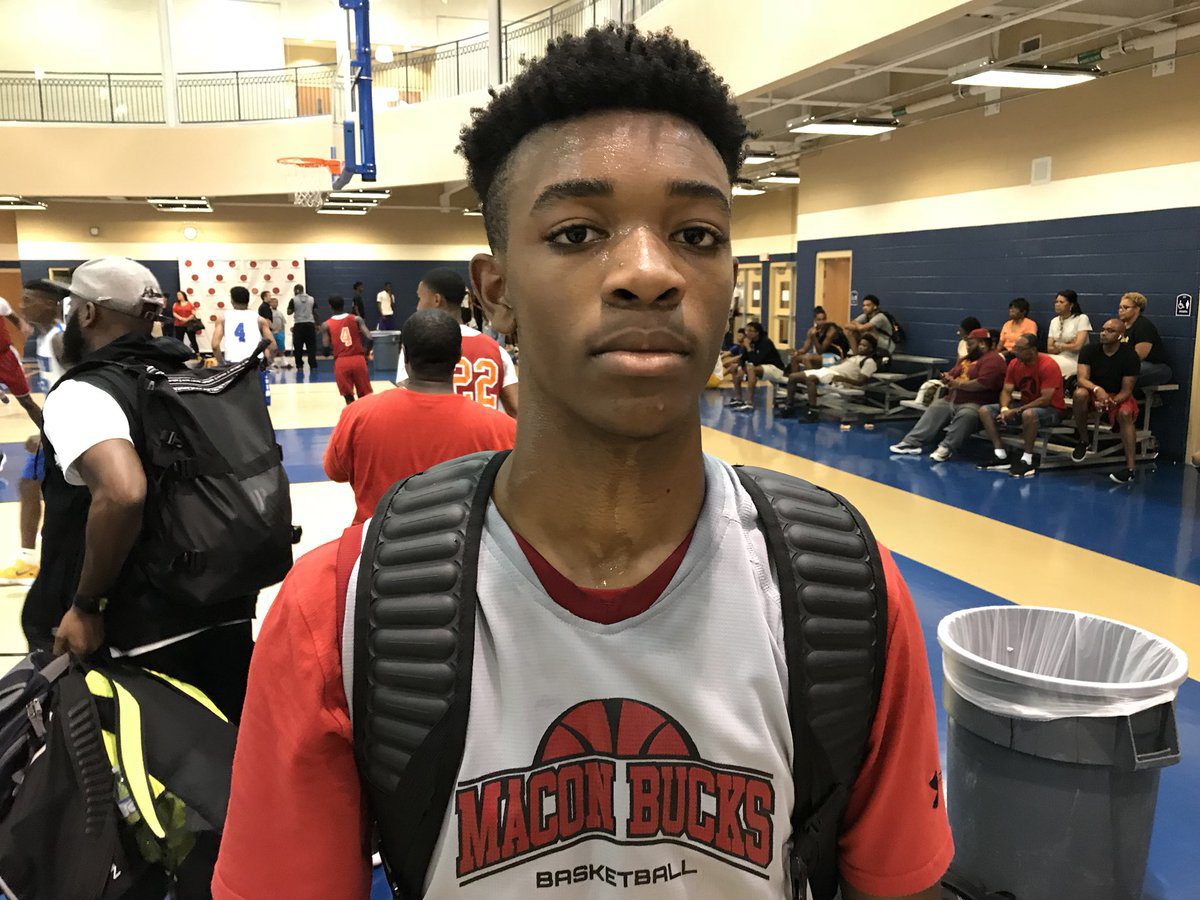 The Macon Bucks were led by 2019 6-1 PG Darius Dunn (Northeast-Macon) and 2019 6-5 W Jordan Stephens (Rutland). Dunn, a known commodity in Class AA, averaged 15.8 points per game as a junior and has a 16.4 career average as a three-year starter. He pumped in 15 points and 11 rebounds as a sparkplug. Stephens' mix of size and diverse skill was intriguing. He produced 16 points (2 threes), 6 rebounds, 3 assists and 7 blocks. Stephens drifts from position to position, playing anywhere from 2 through 5 with the Bucks. His versatility, activity defensively and his court vision makes him a next level option for Non-D-I's.
Westover
The trio of seniors Jordan Brown, Mike Isler and AJ Jackson is going to win Westover a lot of games in Class AAAA. They might be ready to take a run into the Final 4. Brown's three-point shooting, Isler's all-around hustle and rebounding along with Jackson's tenacious athleticism composes a strong core.
Sniper
2019 6-3 SG Malik Battle (Alexander) is simply wired to score. He came off the bench for Infinite Skillz and was immediate offense, sinking two threes and finishing with 16 points. Battle is a great shooter from the mid-range and three-point line. He has performed like a future D-I player all offseason. Low-Majors and Mid-Majors will want a front row seat if they are looking for a fiery off guard that knows how to score.
Ballin Blazers
The Ballin Blazers backcourt of seniors Myles Todd (Pace Academy), Rodney Smith (Chamblee) and Darius Garcia (Shiloh) has been relentless this offseason. Todd and Smith have been efficient scorers. Both able to hit open jumpers and finish in the paint. Smith had 16 points, 3 rebounds and 1 block against the Georgia Canes while Todd added 15 points and 2 blocks. Garcia is an aggressive guard that can play bully ball with his gritty mindset. Not afraid to mix it up, Garcia had 6 points, 9 rebounds, 1 assist and 2 steals. Inside, the story of 6-8 C Solomon Ray (Grayson) continues to unfold. The defensive anchor had 6 rebounds and 4 blocks off the bench. Having played basketball for only one year, Ray's defensive instincts are well above average. He should be a redshirt option for a Low Major/D-II looking for some long term defensive help.