Landers Nolley – Langston Hughes – Nike South Beach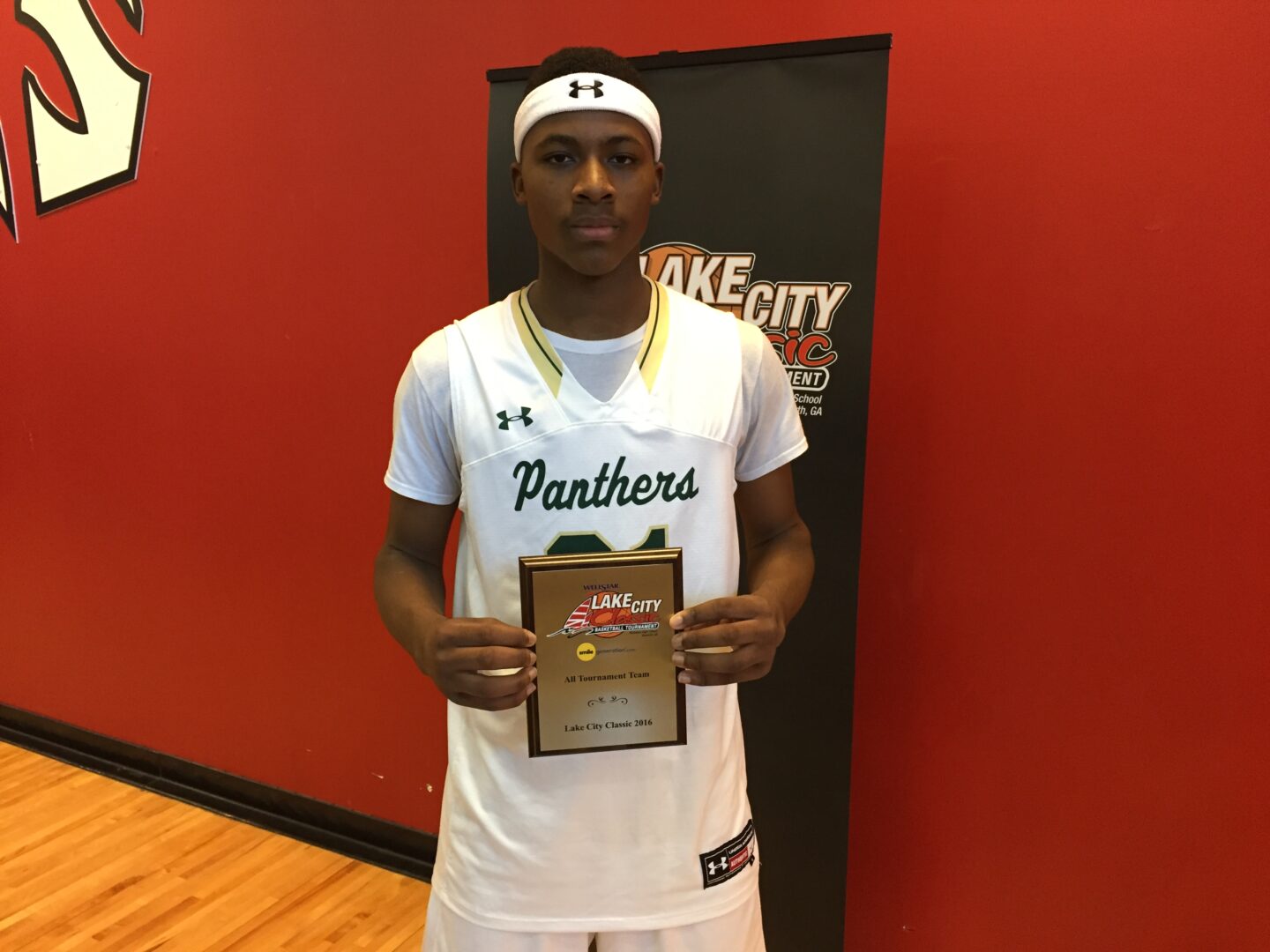 From Lovejoy to Curie, Ill. to Langston Hughes, the well-traveled wing has found a home in Fairburn. The 6-foot-6 shooter now has two state titles under his belt after winning one in Chicago and carrying the Panthers to a Class AAAAAA championship this year. His monster season earned him a First Team All-State selection along with Class AAAAAA Player of the Year honors. Nolley averaged upwards of 25 points and 7 rebounds per game, highlighted by a 52-point outburst on November 22 where he drilled nine three-pointers. Nolley has played his way into the discussion as one of the best shooters in the nation. While he's not a freakish athlete, Nolley has High Major written all over him with his ability to score the ball.
Will Richardson – Liberty County – E1T1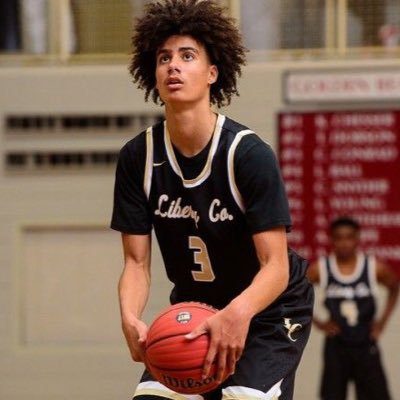 At 31.4 points per game, the smooth 6-foot-4 combo guard led Georgia in scoring. Richardson scored over 40 points six times including a 55-point showing against Bradwell Institute. Richardson took his game to the next level after scoring 19 points in last year's state championship victory over Jonesboro. Richardson averaged 13.2 points, 5.3 rebounds, 3.3 assists and 1.8 steals as a sophomore before tacking on 8.6 rebounds, 5.3 assists and 2.6 steals and taking the lead scoring duties over from Auburn-signee Davion Mitchell this year. With his senior season approaching, big things will be expected out of Richardson as he will be asked to not only get the job done on both sides of the floor, but to become a team leader as well. SEC and ACC schools have started to push for Richardson's services.
Tye Fagan – Upson-Lee – Middle Georgia Supersonics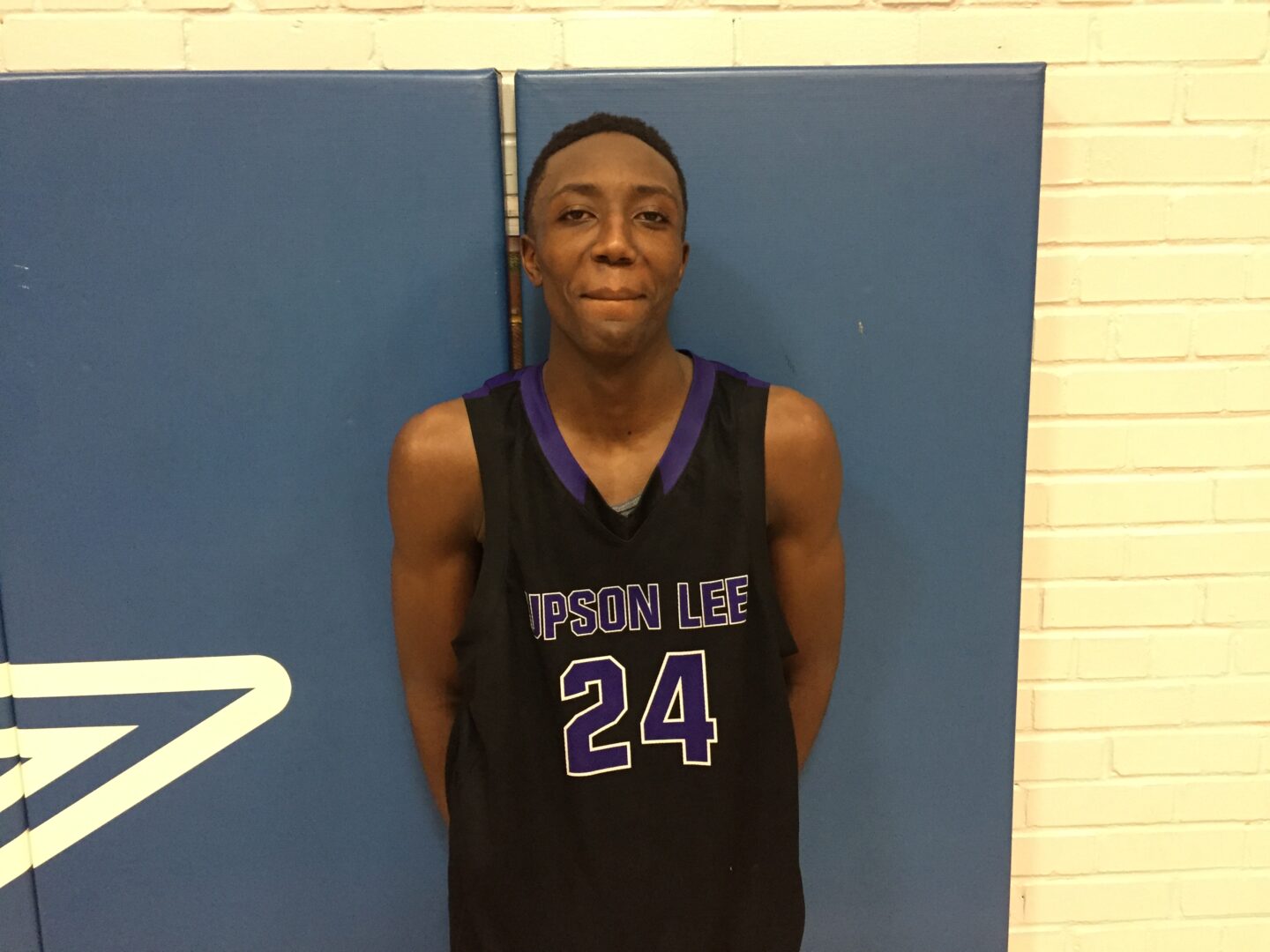 It took a while but Tye Fagan has finally cemented himself as one of Georgia's top dogs. Fagan was named Class AAAA Player of the Year after averaging 21 points, 7.8 rebounds, 3.3 assists and 2.6 steals, leading Upson-Lee to a perfect undefeated season and state championship. The smooth 6-foot-3 lefty is best when slashing his way to the basket but also excels as a playmaker, driving and dishing to get his teammates involved. He has shown the ability to take his man into the post and has good foot work around the basket while also having a nice mid-range game. Fagan can be streaky from beyond the arc, but still projects to be a competent outside shooter. Defensively, Fagan is long armed and active on the perimeter, routinely picking up deflections and steals. Middle Tennessee State has been the first to offer, but High Major schools have begun to show interest. While he doesn't play on a travel shoe team, Fagan's team-first devotion has already produced one state title and with another year playing year-round with Zyrice Scott and Travon Walker, another state title and more scholarship offers are likely on the way.
Tre Gomillion – Aquinas – Southern Kings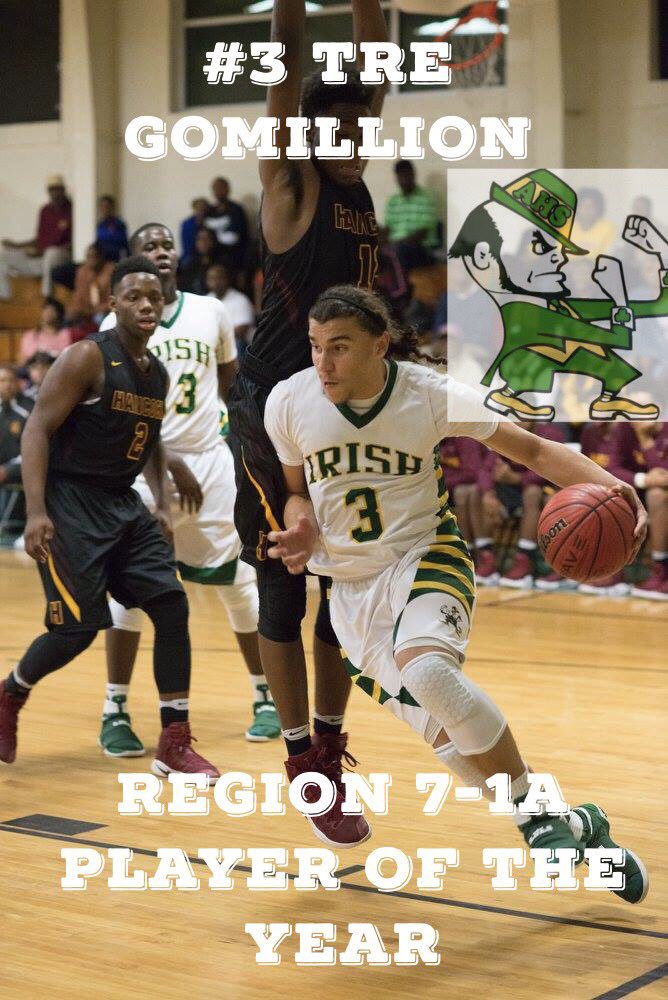 The Aquinas Fighting Irish finished 26-2 this year in Class A-Private and took a trip to the Elite Eight. The Region 7-South Player of the Year and Second Team All-State selection was a workhorse for Coach Darren Douglas. Still young for his age at 16, the "Man Child" wing is starting to gain statewide recognition. With a frizzy ponytail and a linebacker's body, the 6-foot-4 bowling ball plays with a junkyard dog's mentality, not afraid to mix it up and punish smaller guards; his downhill assaults usually end in power finishes. He averaged 20 points, 13.6 rebounds, 4 assists and 3 steals as Augusta's most underappreciated superstar. His non-stop work ethic has already poured over into the offseason, running over 20 miles a week and taking over 2,000 jumpers to improve his outside shot. Don't be surprised to see Gomillion's name surface on the D-I recruiting level by the end of this summer.
Rashun Williams – Calhoun County – Georgia Stars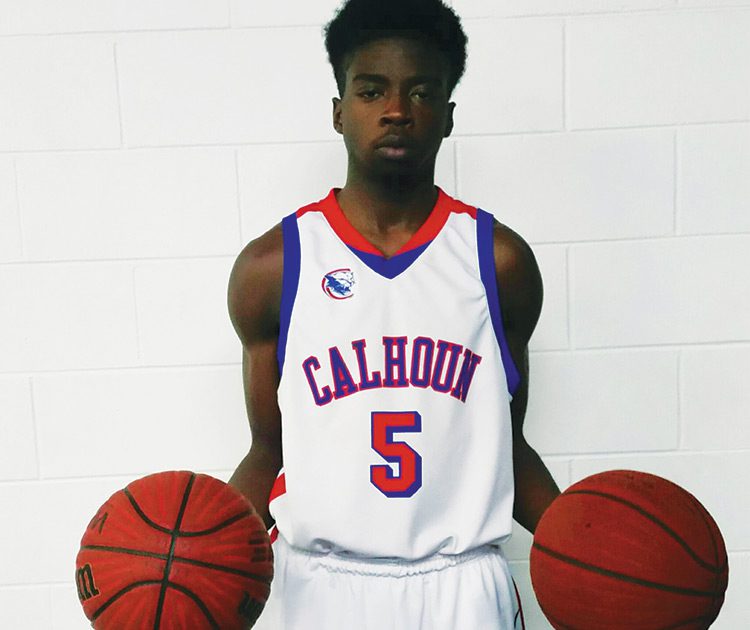 The 6-foot-6 wing was impressive as anyone during state championship week as he went for 25 points, 8 rebounds and 5 blocks. Since he plays in Class A-Public, it's hard to track his progress as easily as it is with larger schools. Even though he's not playing the caliber of talent that the higher classifications see, Williams, the Class A-Public Player of the Year, still does what a potential D-I player should do: dominate.  The Region 1 Player of the Year was aggressive in the title game and gave fellow D-I hopeful Clarence Jackson fits when trying to slow him down. Williams attacked relentlessly from the left wing and got to the basket at will. He knocked down two three-pointers in the game, the last part of his offensive repertoire he needs to shore up before establishing himself as a big time next level talent. With another year on the circuit with the Georgia Stars, Williams will be able to test himself against athletes of the same ilk which will help his progression.