SEBA FCI WARRIORS
The SEBA FCI Warriors scored a big 80-72 win over Pro One on the opening night of the Bob Gibbons Tournament of Champions. While the Warriors might not have any high-profile D-I level recruits, what they do have is a team full of heady players that play their roles and do what it takes to win.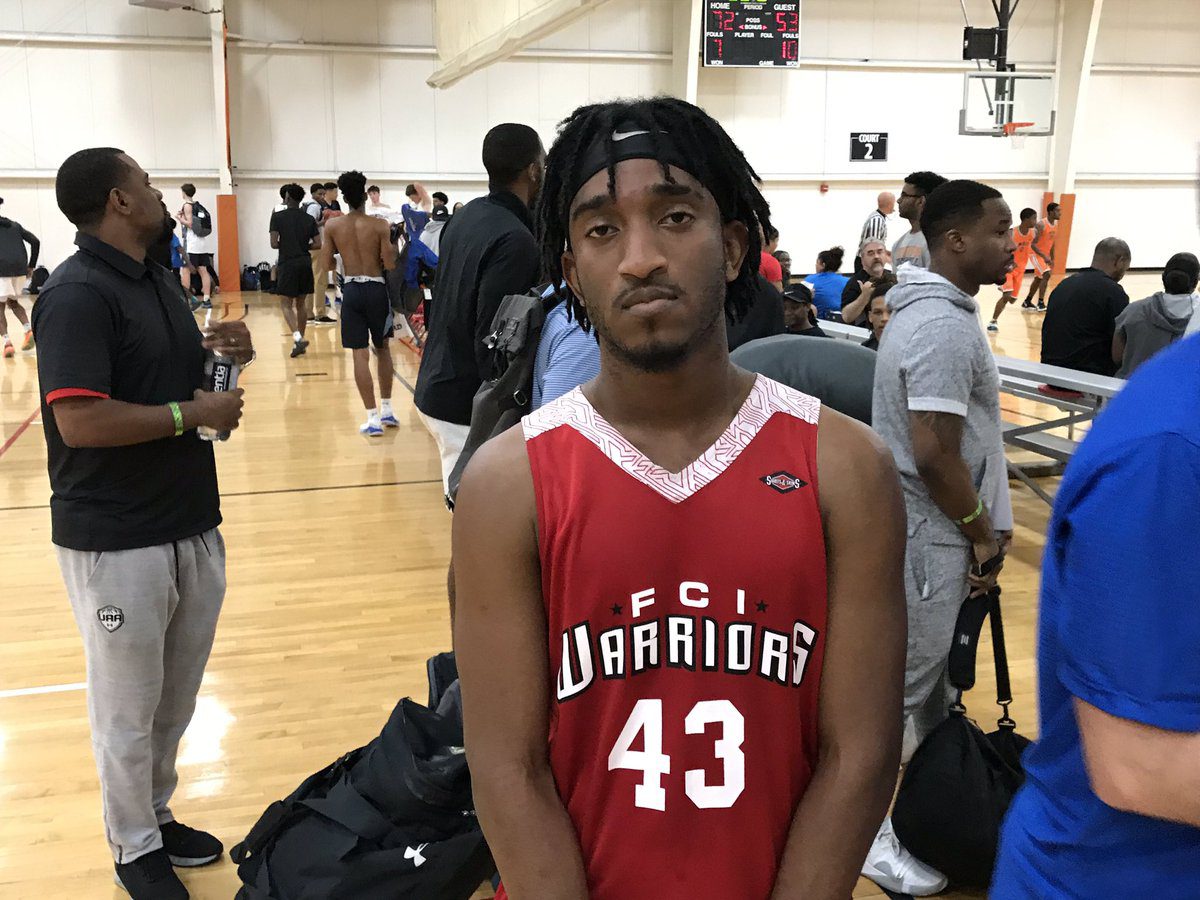 2020 6-0 G Franklin Bailey (Chattahoochee) led the way with 31 points, 4 rebounds, 1 assist and 4 steals. Bailey has emerged as one of Georgia's premier three-point shooters as the catch-and-shoot guard drilled 8 threes on the night. Bailey was a relative unknown until carving his niche in the Chattahoochee system this past season as a specialist and has continue to grow his game, making an impact defensively. Bailey still isn't a major threat to put the ball on the floor and get to the basket, but once teams start running him off the three-point line, those opportunities will be there. A school needing a plug-and-play floor stretcher should keep tabs on Bailey throughout his senior season.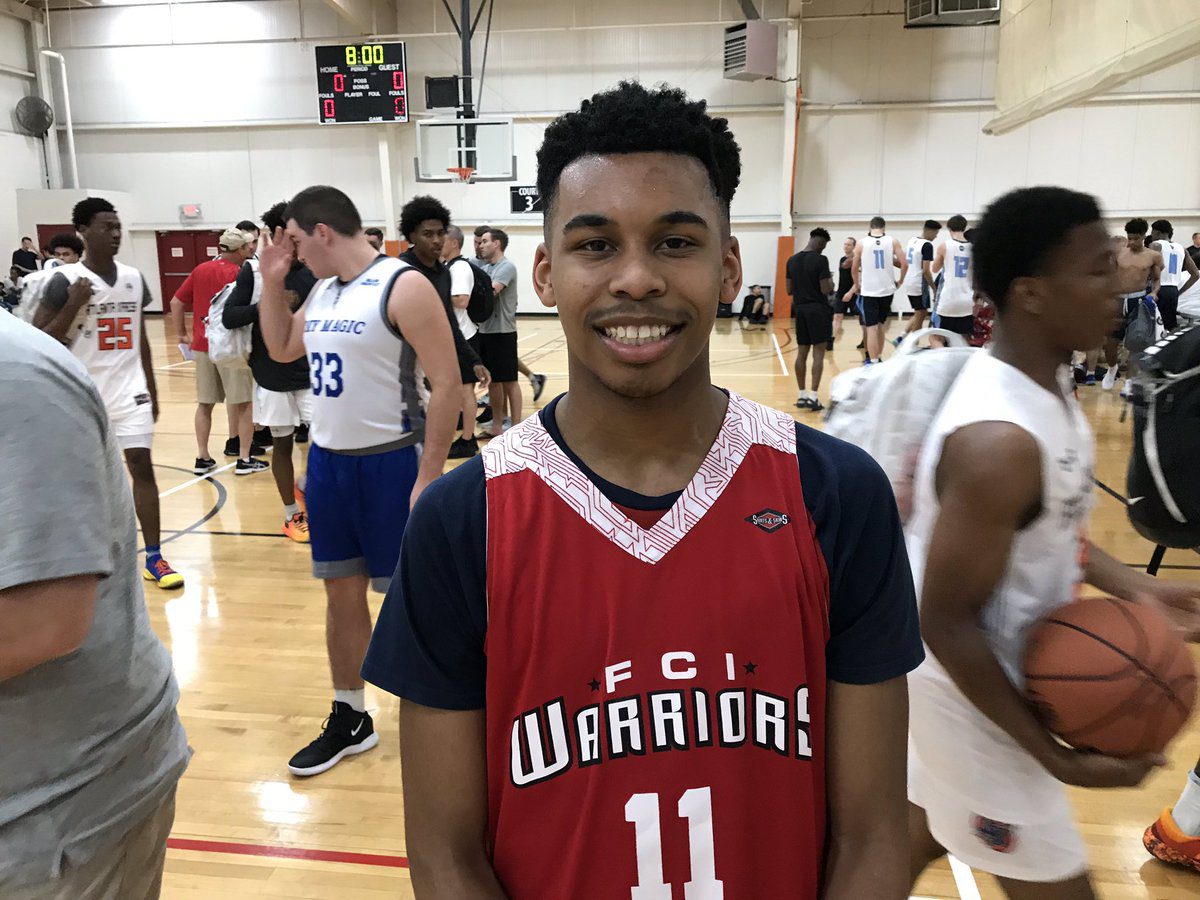 2020 6-0 G Keon Sedgwick (Paulding County) made plays down the stretch to help clinch the win, scoring nine of his 13 points in the second half while collecting 2 rebounds, 3 assists and 2 steals for the game. Sedgwick gets downhill in a hurry and keeps the pressure on defenses. Just when it looks like he might be barreling his way out of control to the basket, he can pull up on a dime from 10-feet to drop in a soft jumper. The more you watch Sedgwick play, the more you appreciate the little things he brings to the table on both offense and defense.
2020 6-4 F Ty Clark (Kell) is a bit of a late bloomer but his athleticism and motor have him catching up to the rest of the field. Clark is still raw in some facets of his game, but the good shone through with his output of 7 points, 12 rebounds, 1 assist and 2 blocks. The summer and upcoming varsity season will be key for his development.
2019 6-5 W Alex Forde (Etowah) came out hot, hitting two threes off the dribble before finishing with 8 points. The unsigned senior has a college-ready body and nice jump shot. Defensively, Forde can make a difference with his ability to guard multiple positions. He could be a solid late pick up for a small school looking for a player that competes and has been coached at a high level.
ATLANTA XPRESS
The Atlanta Xpress rolled over CKY Magic 69-48, outmanning the team from Kentucky at every position.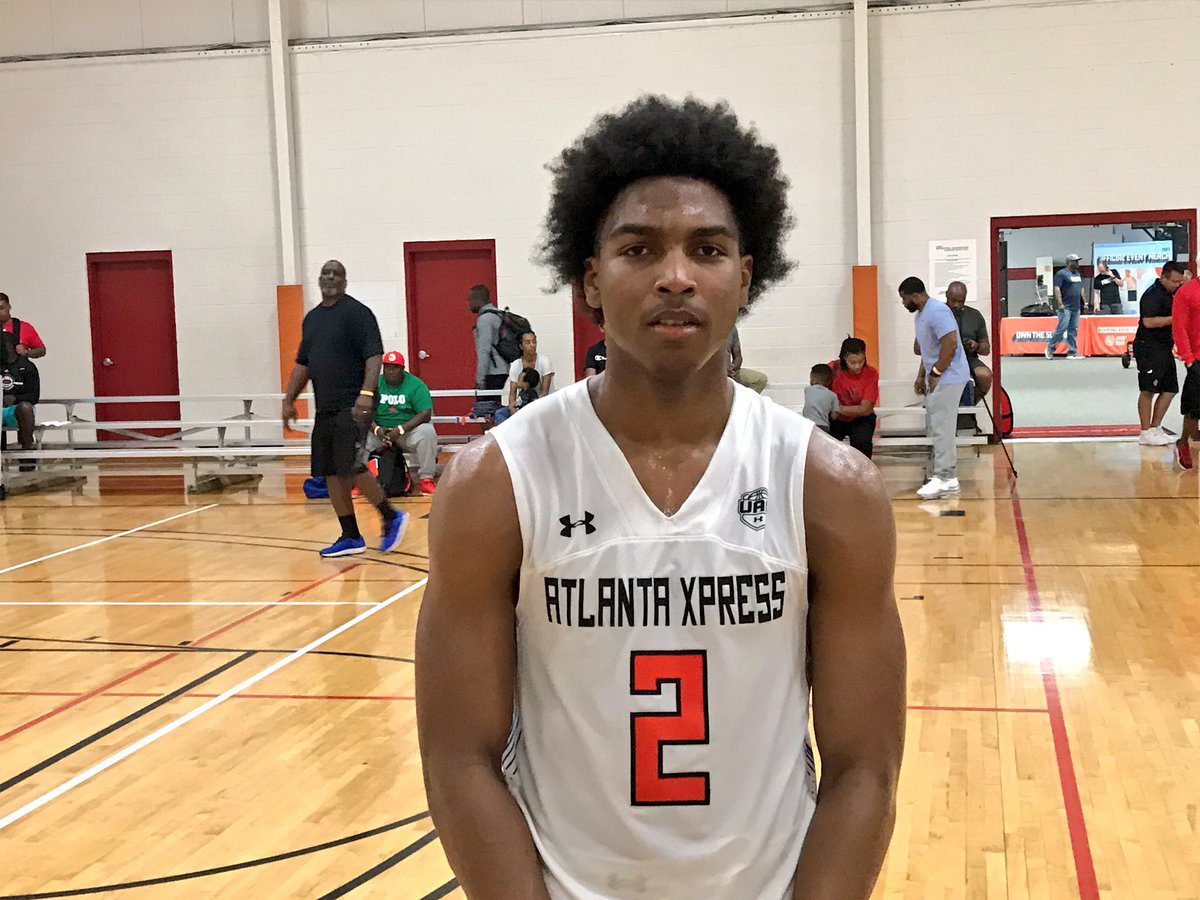 2020 6-5 F Jamaine Mann (Starr's Mill) dominated the paint and racked up another double-double which has become a nightly expectation, especially during the high school season, as he went for 19 points, 12 rebounds and 1 block. Though he doesn't have elite height, Mann is tough to stop when he's up close with his explosion and overall thick frame. Mann knocked down a three in the second half but still projects as a quick powerful forward that can punish bigger/slower defenders off the dribble.
2020 6-6 F Jordan Smalls (ELCA) played possibly the best game I've ever seen out of him, posting 13 points, 3 rebounds, 1 assist, 2 steals and 2 blocks. Smalls was in the right place at the right time throughout the game and did a good job of finishing when he was around the rim. His length makes him a versatile defender that projects well. Aggressiveness and consistency are his two biggest areas of improvement and Friday night was a nice step in the right direction as he heads into his senior season.
2019 6-0 G Jevon Tatum (Grayson) tallied 11 points, 4 rebounds, 5 assists and 3 steals in the win. The unsigned senior has always been known for his scoring prowess but has gotten better and better at running an offense. Low Majors and D-II schools should take a quick look if they are in need of a sharp lead guard that can push the pace and score from all over.
TEAM GA MAGIC
Shorthanded without star guard Kowacie Reeves Jr. and down 38-17 at the half, Team GA Magic could have easily rolled over and taken a beating, but instead fought all the way back to have an opportunity to send the game into overtime but a turnover on an outlet pass after two missed Team Parsons CP25 free throws sealed their fate.
2021 6-4 G Javian Mosley (Westside-Macon) carried the Magic in the second half, pouring in 19 points on his way to finishing with a game-high 23 points, 5 rebounds and 1 steal. Mosley got aggressive but more importantly hot, hitting 4 threes to pace the comeback. Mosley converted a handful of tough drives through the teeth of the defense, using his own length to score on Team Parsons' frontline consisting of 6-foot-9 forwards. The lefty can still stand to tighten up some areas of his game, but he's got a knack for scoring and was up to the challenge against one of the best teams in the field without his running mate Reeves.
2020 6-1 G Bryson Wooten (Jones County) looked healthy and back to his normal self after injuries slowed down his junior season. Wooten brought major effort, competing on both sides of the ball. He slashed his way to 12 points, 8 rebounds, 3 assists and 1 steal. He led the Magic in rebounding and took on the task of battling Team Parsons' stronger and longer frontcourt. For Wooten to really bring his offensive game to the next level, he will need to stretch out his range. After making just 11 threes his junior season, Wooten has to make sure he doesn't earn the label of a non-shooter.
2021 6-6 F Quay Primas (Central-Macon) was hampered with foul trouble all game long and never found enough time to get into a groove, but when he was out there his skill level was apparent. Primas has continued to shed his baby fat and is rounding into one of Georgia's best post presences. He knows how to score with his back to the basket with drop steps but also has a soft touch that extends all the way out to the three-point line. He can put the ball on the floor and spin his way to where he needs to go when attacking from the high post. Primas won't win any slam dunk contests or high jump meets, but he is a great rebounder that snatches balls at their high point with two hands when coming off the rim. Primas finished with 9 points, 4 rebounds, 1 assist and 1 block – a modest performance – but make no mistake, he has the makings of becoming a D-I recruit.