By Trent Markwith (@TMarkwith14)
Southwest DeKalb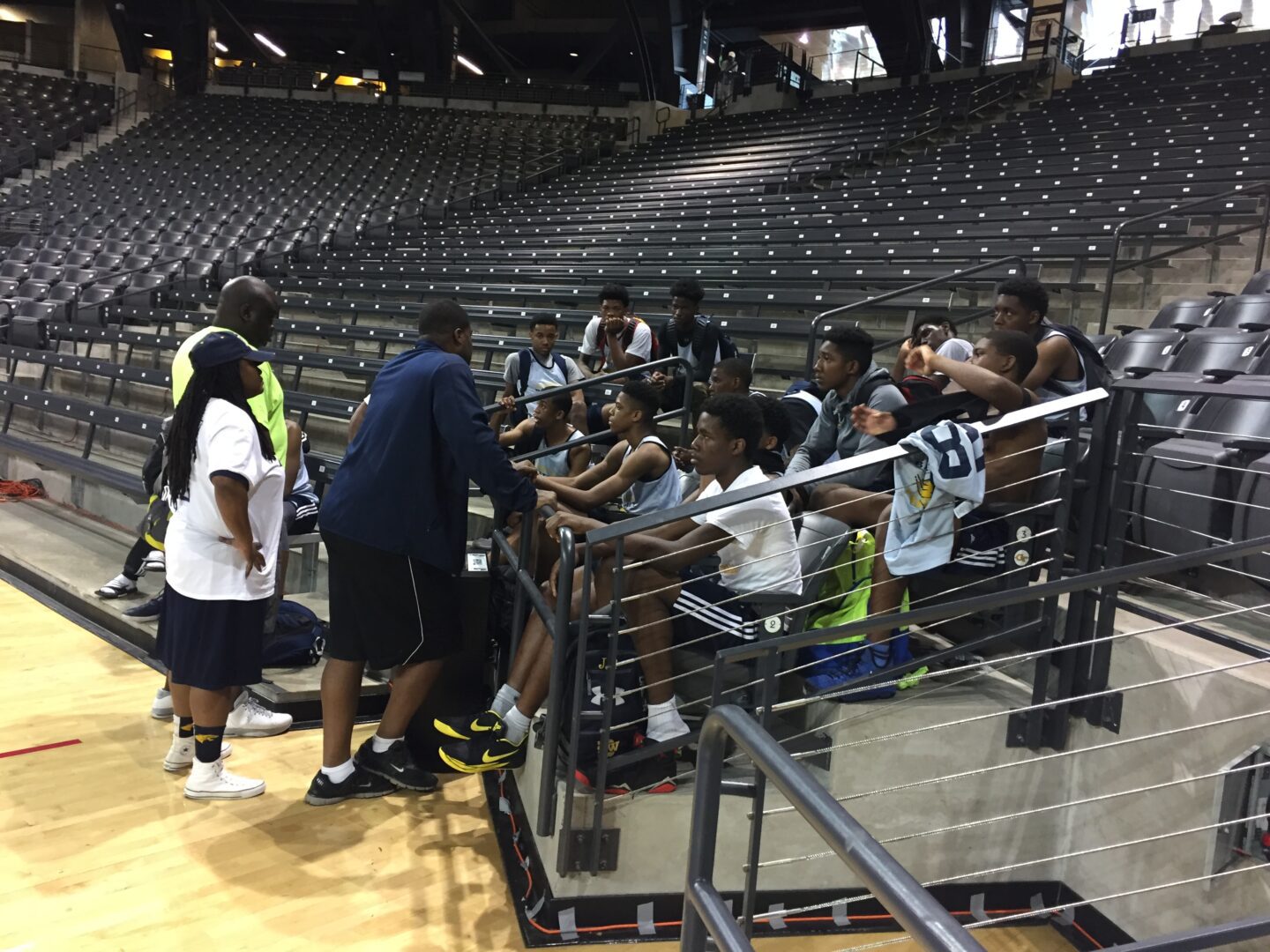 With the departure of some 2018 players, SWD sported a very young team at GT this weekend. Even with this youth, SWD looked pretty good and had nice wins over Milton and St. Pius. SWD looks to be led by KD Johnson, who has been making some noise with the GA Stars on the travel circuit. Johnson is a fiery competitor and exceptional athlete who gets to the basket whenever he wants, he is a prospect to keep an eye on in Georgia's 2020 class. Along with Johnson in the backcourt is Eugene Brown III, another 2020 guard. Brown is a long, wiry player who displayed a nice offensive skill set with solid ball-handling and finishing in transition, and an effective jumper. SWD also has two productive forwards in James Glisson and Demarion Johnson. Glisson provides a big body down low, has a soft touch around the basket, and stays active on the glass on both ends. Johnson is a tough player who plays with a lot of energy and excels in his role on this team as someone who doesn't demand the ball much but defends, rebounds, and finishes inside. This SWD team could definitely have a successful year as their young players continue to develop and mature.
Milton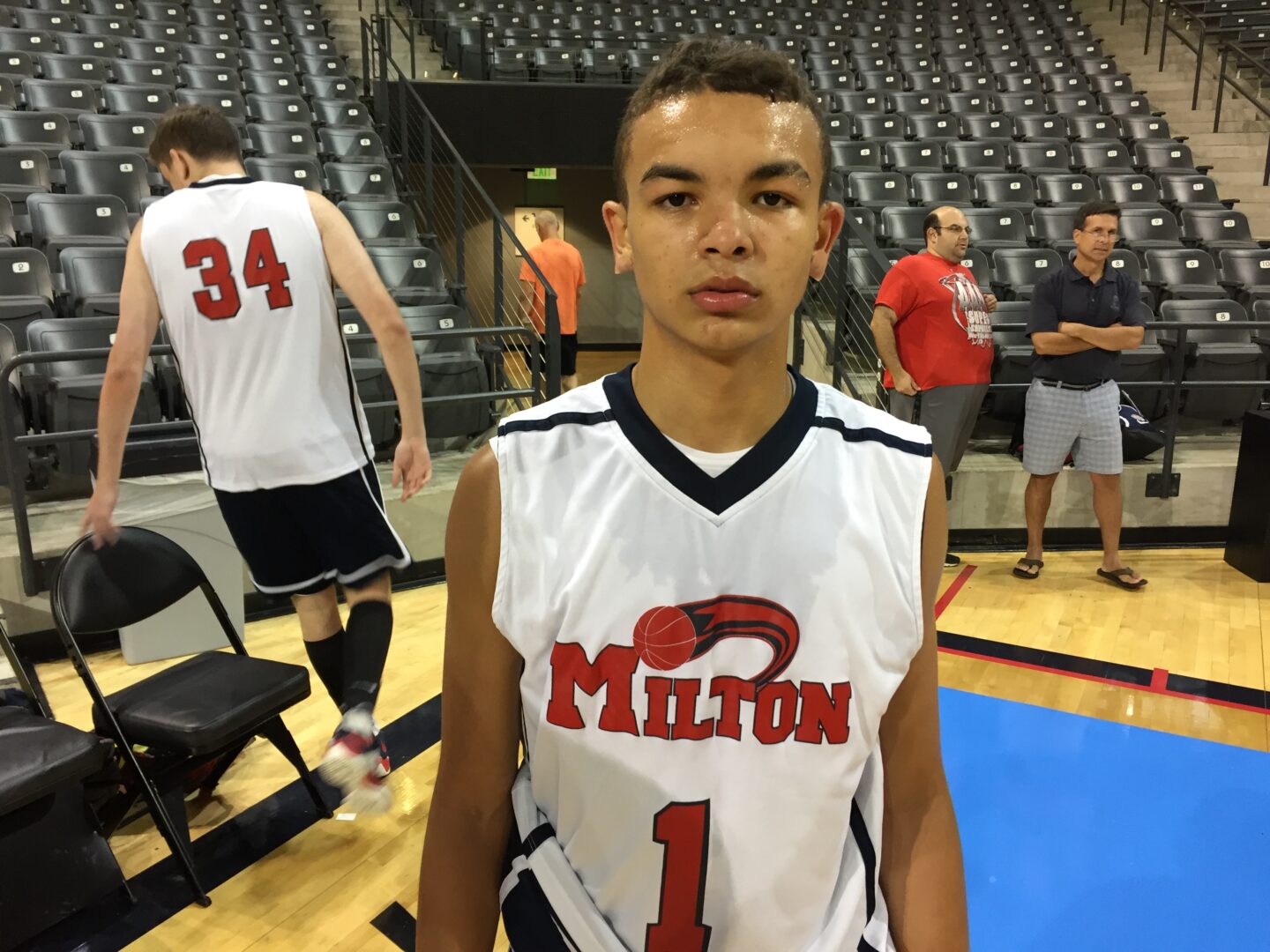 This weekend, Milton was led by three different players who all had impressive moments throughout the camp. Christian Wright, Ulyric Linton, and Donaven Hairston all look ready to have solid seasons for the Eagles. Wright (2020) and Hairston (2019) share ball-handling responsibilities in the backcourt and are both confident with the ball. Wright has a crafty handle and mature body for a 2020 player, which he uses to get inside for either fancy finishes or kick-outs when the defense collapses. Hairston is a speedy guard that can score in bunches with finesse inside and perimeter shots off both the dribble and catch. Linton (2018) was aggressive the entire weekend; the strong, left-handed wing was consistently looking to get inside and finish through contact in each of Milton's games. Others who saw a lot of time were Evan Hurst, Vince Graves, and Brady O'Connell. Hurst, a 2020 guard, has a smooth game and provided some scoring for the Eagles. Graves and O'Connell both give good length and athleticism to the team; look for new coach Allen Whitehart to get more out of them in terms of activity and intensity. Milton definitely missed the production and energy of JP McGhee this weekend but expect Coach Whitehart to have this squad prepared for 2017-18 as they become more disciplined and find their identity.
St. Pius X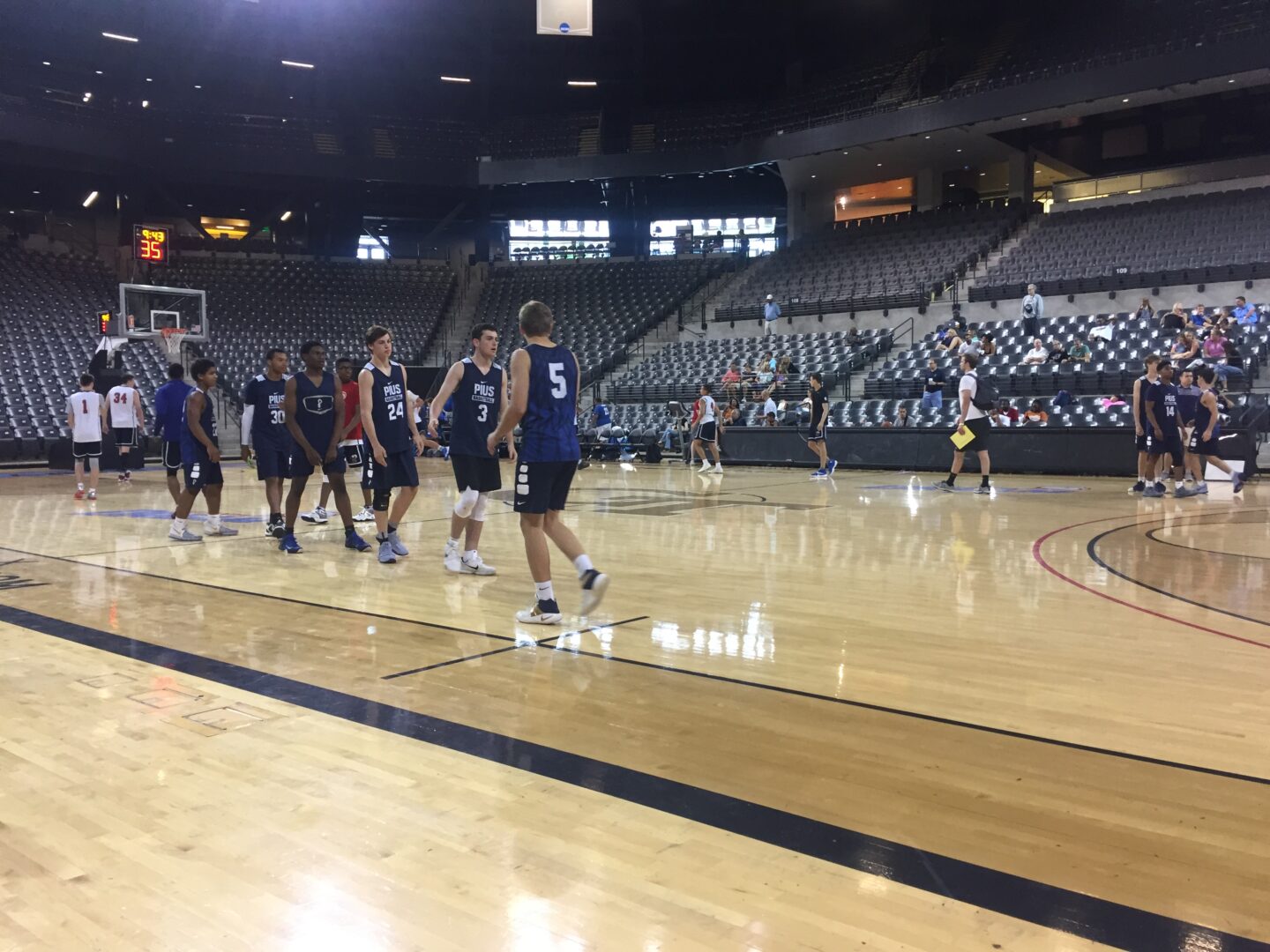 The Golden Lions played like you would expect from a state runner-up at Tech. Pius is one of the most well-rounded, fundamental teams that you will see in Georgia and that was on display this weekend. Highlighted by crisp ball movement and unselfishness on offense, Pius was able to get quality looks throughout the camp. They also played suffocating full-court defense that you might not expect from a team in early June, this pressure surprised teams and forced them into frequent turnovers. It seems like this team will be led by scorer Everett Lane and facilitating PG Matt Gonzalo, but there are many other capable players on the Pius team that will give quality minutes. Zach Ranson, Brian Gonzalo, Troy Stephens, Niko Broadway, and Patrick Snipes will all produce for the Golden Lions as well. I was most impressed with the energy and chemistry that Pius plays with. There aren't any players with their own agenda on this team, things flow smoothly because it doesn't matter who scores and each player wants to see the others do well. The entire team, whether on the bench or in the game, is loud and you can sense energy being given off from one player to another. These traits keep Pius intense and locked in the whole game, it easy to see why they have been one of the better programs in Georgia for a while now.
Etowah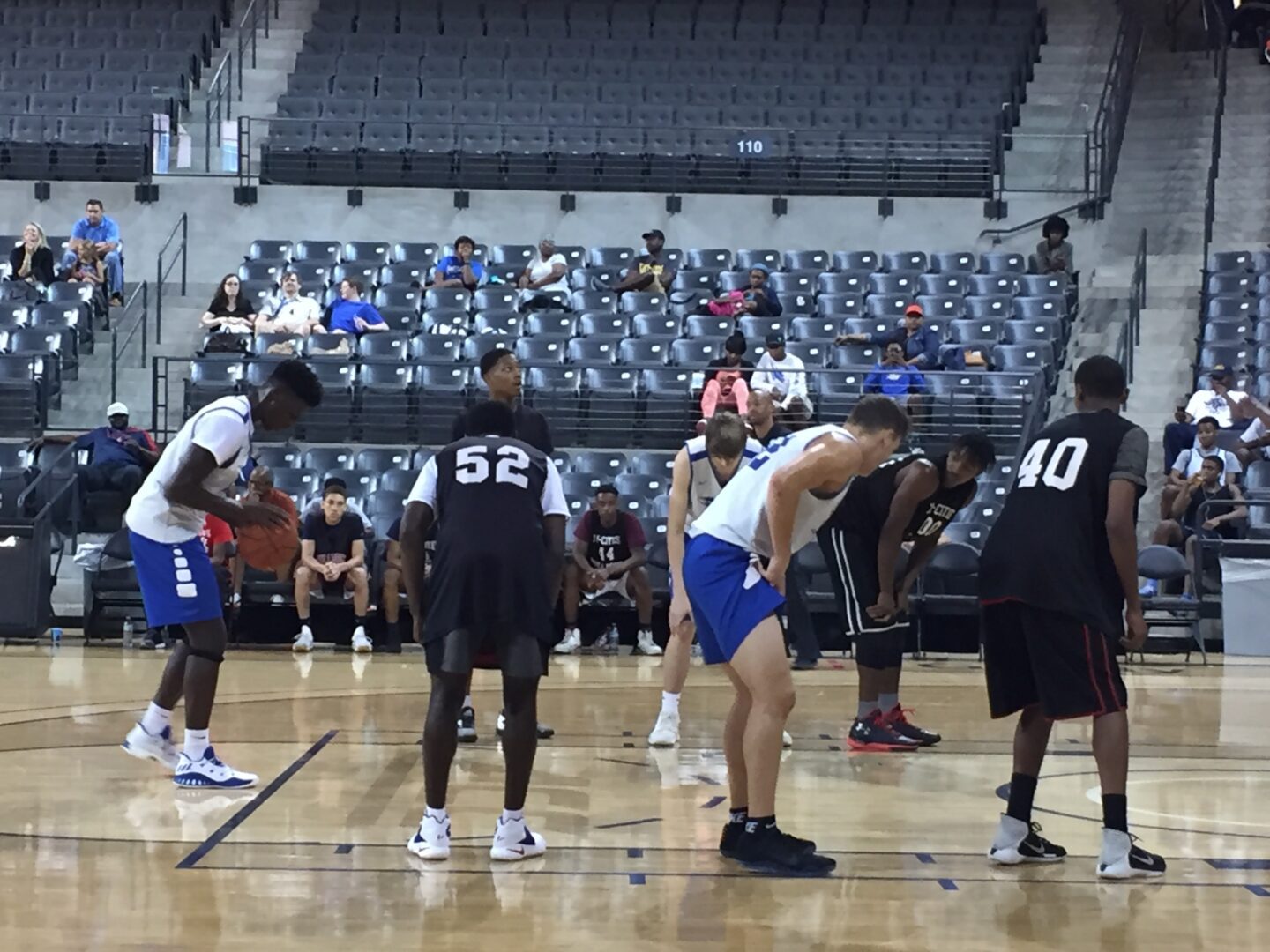 Coming off a region championship and Sweet 16 appearance, Etowah is looking to follow up with success again this season and showed the potential to do so over the weekend. New coach Jason Dasinger is one of the most intense coaches you'll see and he has his guys playing with great effort. The Eagles were led by versatile backcourt players Jaxon Etter and Adrian Cohen, both are bigger guards that can handle the ball. Etter is fearless going to the basket and gets there with ease due to his combination of speed and strength. Etter has also improved as a shooter since I saw him in the spring, hitting multiple mid-range shots and threes. Cohen is a well-built slasher who excels in transition and is starting to develop a reliable outside shot. In the frontcourt, Julian Baldwin is a long, athletic player who rebounds well and finishes with ease off of put-backs and drop-offs. With Baldwin gone on Sunday, Carter Ingersoll picked up his play and had a good day. Ingersoll showed good post moves and footwork inside, to go along with a nice short corner jumper. Ingersoll may be somewhat undersized for a post player but he is an excellent rebounder and understands how to score down low. Etowah's offensive skill paired with their defensive energy should have this Eagles team poised to make a run at another region championship.