There have been two aspects synonymous with Sequoyah Lady Chiefs basketball over the past three, now going on four years; wins and Alyssa Cagle. It could be argued that winning and Alyssa Cagle could go hand-in-hand with each other, something that Coach Derrick DeWitt would not argue.
"She is definitely an anchor; an insurance policy and she exemplifies what Sequoyah basketball is all about," said DeWitt of Cagle of who is first in her class and on pace to become valedictorian of the 2018 Sequoyah graduating class.
While Cagle has strived both on the hardwood and in the classroom over her first three years, it has not come without adversity.
"The first week in January I broke my nose in a game against Harrison," explained Cagle. "I had surgery a couple days later and then I came back from the surgery about a week later and wore a mask. Then my second game back, I tore my ACL on January 21st against Cherokee."
The Lady Chiefs would lose to rival Cherokee 52-49 and see a 14-5 start to the year finish 5-5 over the last 10 games of the season including a three-game losing streak capped by a 59-51 loss in the first round of the Class AAAAAA state playoffs at Winder-Barrow while Cagle was forced to watch from the sidelines with her team-best 12.4 points, 2.4 assists and 2.8 steals per game unable to make a difference.
"I was MVP of my team, so me going down was a huge thing for my team. I've always been that kind of person that leads by example so it was hard to provide that guidance for the team, whatever they needed, when I couldn't physically be on the court," said Cagle of how difficult it was to watch a promising season derail by injuries. "It was just hard watching them. It just kind of hits home."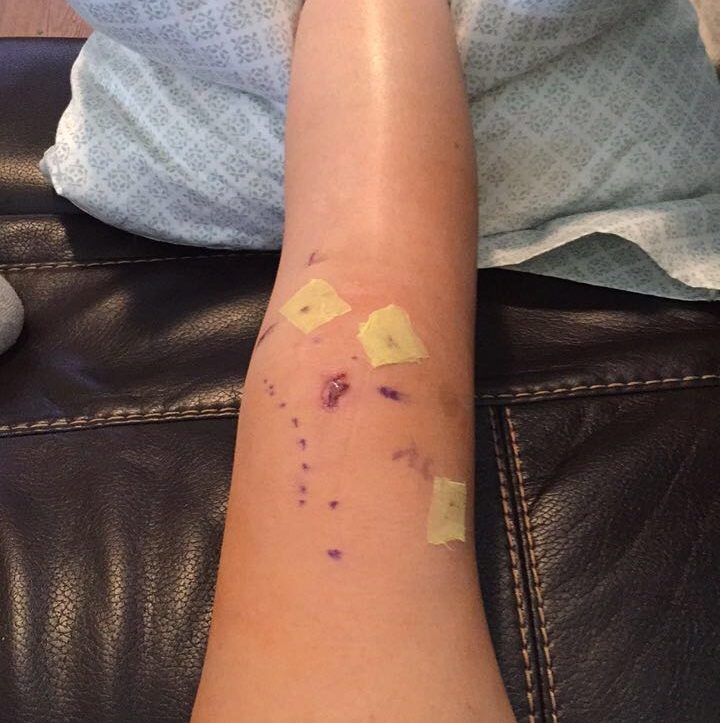 It was also especially tough for DeWitt, who has helped groom Cagle from Day 1 when he thrusted her into a starting role and has seen her blossom into one of the best pound-for-pound point guards in Georgia.
"As a supporter and a believer of her talent as a fan, I was just sad to see her go down late in the year like that," said DeWitt. "I was sad for her because when she broke her nose, she wanted to stay in the game and she was like 'no, I'm finishing this game' and I was like you can't, your nose is bent. She's just a warrior, she doesn't want anything to get in her way. She doesn't want to let her teammates down. She is very motivated to get to the next level."
A first-round loss for Cagle's Lady Chiefs was a first in three years. As a freshman, Cagle helped Sequoyah to an Elite Eight berth where they lost on a buzzer beater to Stephenson, 55-53, a game in which Cagle dropped in 12 points and five assists. In 2015-16 as a sophomore, the Lady Chiefs took a step further and advanced to the Final Four where they ran out of energy and fell to Southwest DeKalb 55-47. Both Stephenson and Southwest DeKalb went on to win the state championship after clearing the Sequoyah hurdle.
Culture Changer
Since Cagle has joined the Sequoyah varsity roster, the Lady Chiefs are 71-21. She has been on the forefront along with Coach DeWitt of the renaissance of Sequoyah basketball, a girls program which won the state title in Georgia's largest classification back in 1994 & 1996.
With still a final year of eligibility remaining, Cagle hasn't wasted anytime in getting her body ready to be able to write the final chapter of her storied career.
"Typically, with any ACL injury, it's going to take you a full-year to be where you were before you had the injury. Right now, I'm four months post-surgery. I couldn't be doing anymore to prepare for the season. I'm going to come back at nine months, which a lot of people do," told Cagle of her daily progress.
"To prepare for that, I work out about five to six days a week with a trainer in Sandy Springs, at a place called Exercise Bioenergetics. It's a huge two and a half hour full-body work out. I'll probably do this for the next year until I go off to college, even after I begin playing again."
Cagle will begin practicing again in September, but won't be at full speed until the nine-month mark.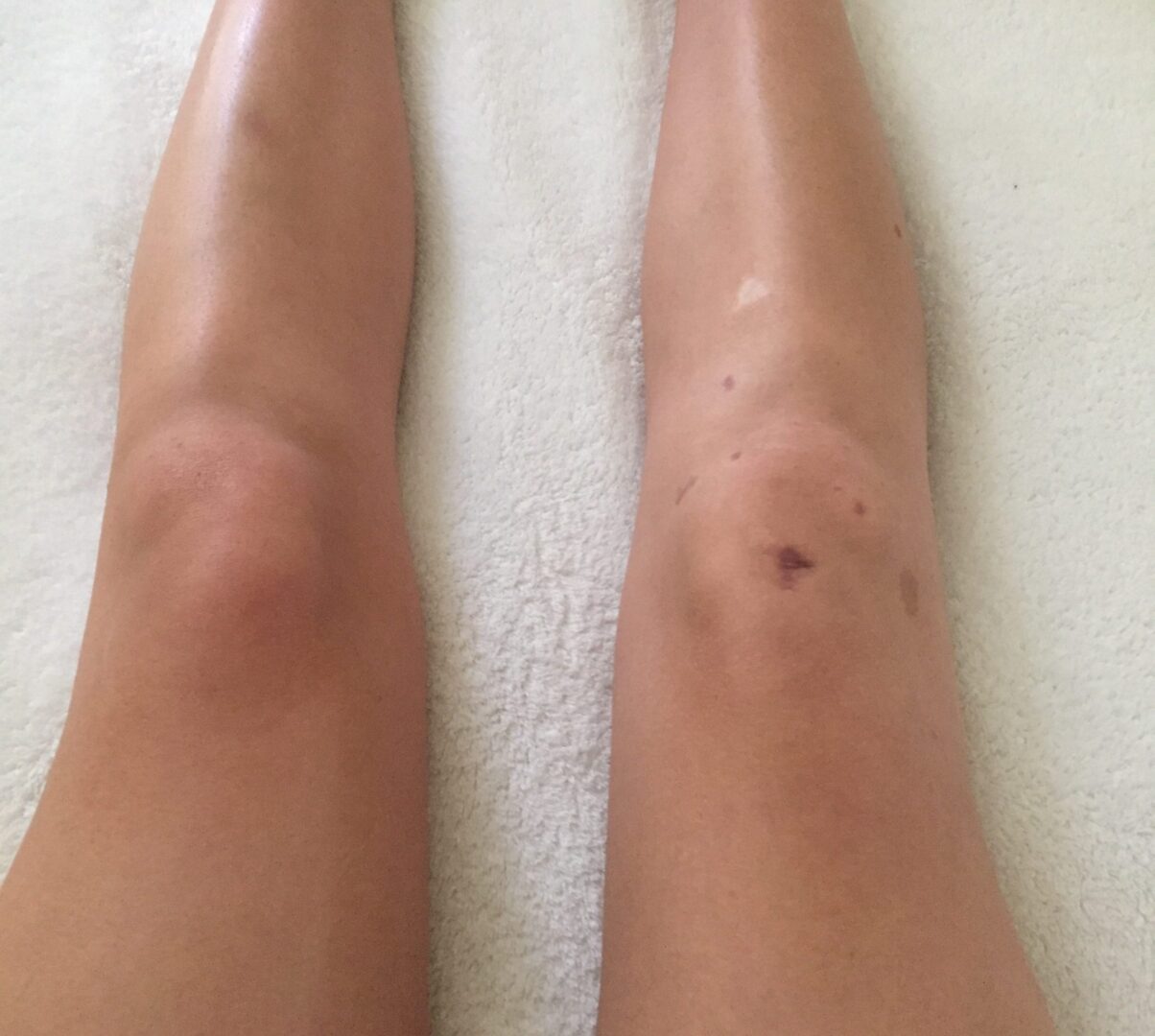 Silver Linings
Once Cagle returns to the floor, she will be surrounded by familiar faces as Sequoyah graduates just one senior from their 19-10 roster. With the Lady Chiefs' primary ballhandler on the sidelines for the final 10 games of the season, it gave the rest of the team a chance to step up and benefit from their newfound roles.
"I think my absence is going to better us in the long run. For the past three years, I have been the sole ballhandler. There are no other ballhandlers on our team. So without me, a lot of the girls have stepped up, which next year that will definitely pay off because we will have more ballhandlers with more experience being alone without me out there. Whenever I return, hopefully we'll be a better team than we were last year."
Next Level
As the days get shorter and shorter until Cagle's return to the floor for her senior season, as does her time to pick up scholarship offers and decide what to do with her life after her time in Hickory Flat is complete.
"It's been difficult now that I hurt my knee. A lot of coaches want to see me play again, but the schools I am talking to right now are Wofford, Jacksonville State, Stony Brook, Stetson, Samford, Georgia College, and Georgia State.
"I'm interested in anywhere," continued Cagle. "I definitely want to play basketball in college."
On June 15, Georgia College offered Cagle a full-ride.
With an immaculate academic background, a strong work ethic and desire to be the best, DeWitt believes Cagle will find the right fit in college.
"If you want a floor general, someone who knows the situation, knows how to call the right play, how to finish late in the shot clock, how to find the hot hand, a player who doesn't get tired, that's a student of the game and is a quality character; she's not a gamble on any level," expressed DeWitt. "She can thrive in Division II or Division I, she's all about her academics and athletics and she's focused on having basketball be her gateway.
"Being probably our valedictorian, she's going to have the run of the mill as far as what school she wants to attend. Is she a gamble? No. She's very coachable. She'll do what's best for the team, she's selfless and she's a leader by example."