Class AAAAAA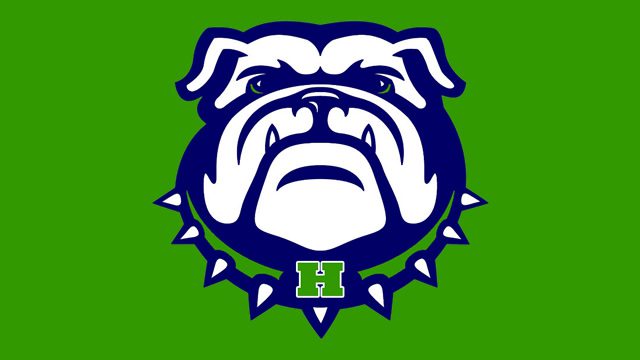 2015-16: Harrison: (7-7, 2-3)
2014-15: Harrison: (10-17, 4-10) 
The Hoyas have played well and are right in the thick of things in Region 4, battling for a top four seed heading into the region tournament. DJ Rowe was expected to be a big piece of the puzzle this year at the guard position, but he is no longer with the program. Juniors Juwan Owens and Tate Coston have played exceptionally well in his absence. In Tuesday's 61-59 overtime win over North Cobb, Owens finished with 23 points. The heart and soul of the Hoyas however is senior forward Austin York. The big man has manufactured buckets inside and has shown touch from the perimeter. He posted 15 points and 11 rebounds in the win. The Hoyas have the bulk of their region schedule ahead including two meetings with No. 6 McEachern. Harrison should be in-line to capture a state playoff berth, but if they aren't able to, expect them to play the role of spoiler down the stretch.
Class AAAAA

2015-16: Houston County: (5-7, 0-1)
2014-15: Houston County: (10-16, 0-7)
Houston County has played a challenging non-region schedule to get ready for 2016. The Bears have seen 5-star forward Khavon Moore and Westside-Macon three times this season and took 1-of-3. A 55-50 overtime loss to 1A-Private No. 8 Whitefield Academy early in the season was a promising sign that the Bears have enough talent to stick with anyone. Their best win of the season came against 9-3 Dublin, 88-77. The Bears have a balanced attack which is spearheaded by DL Hall, Jaylon Golds and Amari Colbert. Kolbey Singleton, Marquis Traylor, Javion Johnson and Zion Johnson also get the lion's share of minutes. In Region 2B, the Bears are stuck with No.10 Warner Robins, Jones County and Northside-Warner Robins. They will need to play good ball to get into the postseason, but they have more than enough talent to get the job done.
Class AAAA

2015-16: Stephens County: (12-4, 1-0)
2014-15: Stephens County: (8-19, 3-7) 
At 12-4, the Indians are off to the best start of any Super Sleeper and have already surpassed last year's win total. Stephens County won the Apple Classic in Walhalla, South Carolina and will enter region play with good momentum even after a 68-58 loss to Hart County. Nunu Walker, DeUndra Singleton and Ty Nails have played well for the young team that features just three seniors. Walker is a junior guard, while Singleton is a 6-foot-7, 240-pound sophomore and Nails a 6-foot-4 freshman. Stephens County's best wins have come against 10-4 Madison County, 69-66 and 8-7 Jackson County, 50-46. Region 8 is wide open this year with Madison County, North Hall, White County, Buford and Monroe Area all contenders.
Class AAA

2015-16: Pepperell: (8-5, 3-0)
2014-15: Pepperell: (11-15, 5-5) 
In teeny-tiny Region 5, the Dragons are emerging as a front-runner to capture a top two seed. In 5B, Rockmart (2-10) and Cedartown (3-7) don't look like challengers. In 5A, lies No. 8 Callaway (5-3), Central-Carrollton (7-5) and Haralson County (0-14). Malech Wilson, Austin Strickland and Thomas Eddy have led the charge. Coach Skip Matherly sports eight seniors and six sophomores on their roster, giving them a blend of experience and youth. Currently the Dragons are on a six-game winning streak entering the heart of region play. Key tilts on Jan. 15 and Feb. 2 against Callaway will determine how legit Pepperell really is.
 Class AA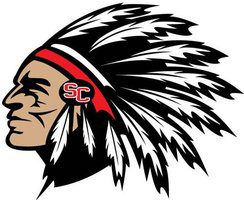 2015-16: Social Circle: (6-8, 0-2)
2014-15: Social Circle: (8-14, 4-8) 
Only two teams, Riverside Military (6-5) and Washington-Wilkes (7-5), are above .500 in Region 8. The Redskins are in last place in the region at 0-2, but have plenty of time to catch the three leaders that sit at 2-1. Junior Deion Head continues to be one of the best players in the region. He is averaging 18.1 points, 4.3 rebounds, 6.6 assists and 3.7 steals per game. One area for improvement in order to take his game to the next level would be his three-point shooting. He is an unfathomable 2-of-46 from beyond the arc, good for a miniscule 4%. The Redskins shoot just 21% from deep and will need to find some perimeter threats if they want to make the playoffs. Freshman Nick DeBoer is the team's best shooter at 36% from three. He is averaging 9.4 points per game. Senior Zae Jackson adds 8.9 while sophomore Antonio Dorsey is posting 7.6 points and 8.0 rebounds on average. Senior Tommy Johnson leads the team in rebounding at 8.1 to go along with his 6.9 points per game.
Class A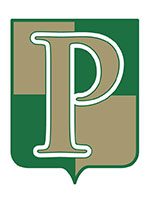 2015-16: Pinecrest Academy: (7-7, 1-4)
2014-15: Pinecrest Academy: (10-15, 4-8)
Balance has helped the Paladins get off to a steady start. Three players average double figures with two others scoring over 7 points per night. Seniors Zayne Rice and Adam Rocko have been consistent scorers. Rice averages 12.4 points, 6.0 rebounds, 2.9 assists and 1.6 steals while Rocko goes for 10.2 points, 4.5 rebounds and 1.6 steals. Junior John Crone pitches in 10.3 points per game. Seniors Santi Villar and Matt Howell both average over 7 a night. 1A-Private is wide open this season, but Region 6B looks too tight for the Paladins to bust into the playoffs. No. 2 St. Francis and No. 8 Whitefield Academy are among the seven teams ahead of the last-place Paladins in 6B.