There is no hiding it. My favorite time of year, basketball season, is finally here. To get ready for the season, I have narrowed down a few teams that I would classify as Super Sleepers. Not just sleepers, but teams that haven't eclipsed the .500 mark in a few years and are finally ready to do so.
Class AAAAAA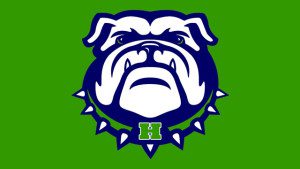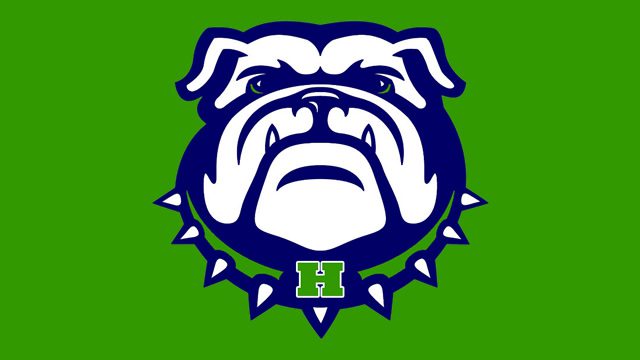 In the most competitive classification in the state, the perennial powers remain the same, but Harrison (10-17, 4-10) may be in line to capture its first winning season since 2011-12 and fight for a playoff seed out of Region 4. Hillgrove has lost a ton via graduation and transfers from last year's 23-6 team and are expected to take a step back while 21-8 McEachern could be the favorite to win the region. North Cobb and Kennesaw Mountain both made it as the No. 3 and No. 4 seeds, but nothing is set in stone for 2015-16. Harrison proved last season that they can play with some tough competition, losing to 5A semifinalist Cedar Shoals 54-53, beating Hillgrove 51-41, beating McEachern 69-61 and losing to 4A runner-up Carrollton 54-47. Seniors Austin York and DJ Rowe give coach Clay Crump a nice one-two punch and solid leadership on the floor. Junior guard Tate Coston is also expected to make a big impact on the Hoyas. They will face some good tests throughout the season (Sequoyah, Berkmar, Houston County) and should be a tough out once region tournament play comes along.
Class AAAAA

Houston County (10-16, 0-7) plays in the difficult Region 2B with the likes of No. 7 Warner Robins and No. 9 Jones County, but coach Stephen Walls has a nice group back that is in search of its first winning season in over five years. The Bears actually snuck into the playoffs after a winless regular season in region play and fell to LaGrange 60-41.Strong guard play will carry the Bears. Leading scorer junior Amari Colbert averaged 10 points, 6 rebounds and 4 assists per game as a talented do-everything guard. Senior forward Javion Johnson is an elite leaper and chipped in 8 points and 8 rebounds a night last season. Jaylon Golds pitched in 10 points and 5 assists as a junior and brings quickness to the Bear backcourt. Marquis Traylor from Missouri brings over some size and athleticism inside. As a junior he averaged 7.7 points and 6.3 rebounds while showing off his hops, blocking 1.3 shots per game.
Class AAAA

Though they haven't enjoyed a winning record since 2012-13, Stephens County (8-19, 3-7) could find themselves playing meaningful basketball into the months of January and February. After a slow start to the season, the Indians under coach Chad Bridges began to play better and will try to carry that momentum over to 2015-16. Junior guard Nunu Walker is a talented scorer. Senior Tay Jones will play another big role along with sophomore Deandre Singleton, a 6-foot-6, 260-pound center. The Indians played Region 8 opponents hard, losing to Johnson-Gainesville (29-1) 54-46 in overtime and to Monroe Area (18-12) 47-45. With the graduation of some key pieces along the region, Region 8 should be a dog fight for the top four seeds.
Class AAA

It has been a while since Pepperell (11-15, 5-5) has been over .500, but that still didn't stop the Dragons from making an appearance in the state tournament, sneaking in as a No. 4 seed. Coach Skip Matherly returns seniors Thomas Eddy, Austin Strickland and Rickey Campbell along with sophomore Malech Wilson, giving the Dragons some nice experience. They will need to replace high-scorer DeSean Ware, but Pepperell won't be the only team in Region 5 losing talent. Rockmart and Callaway have lost some important players as well.
Class AA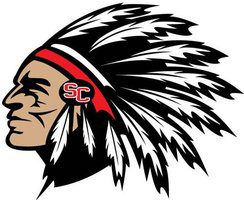 Social Circle (8-14, 4-8) has slowly begun to improve under head coach Ken Aldridge. He took over a 1-22 program after the 2012-13 season and improved to 3-23 before finishing 8-14 last season. The Redskins narrowly missed out on a playoff berth, but proved they could play with the competition. No. 3 seed Union County (17-12, 8-4) struggled with the up and coming Skins, actually splitting the series with Social Circle taking game one 49-48, before the Panthers won game two 68-67. Junior guard Deion Head is a big time player and averaged 16.8 points and 5.3 assists last year.
Class A
Trapped in the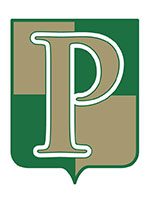 devastatingly tough Region 6, Pinecrest Academy (10-15, 4-8) still stands a chance of reaching the elusive .500 mark. Ryan McCarthy and John Crone are a duo of highly experienced juniors that give coach Jay Lynch solid options. The playoffs aren't likely in the cards, but expect the Paladins to be very competitive.