By Bre Singleton (@bre_singleton)
Head Coach Joni Taylor and the UGA Women's Basketball program hosted their team camp which started on Friday. Teams in attendance included Class 7A teams Norcross, Collins Hill, Mountain View, Tift County, Rockdale County, Hillgrove, etc. With six courts and two locations, UGA certainly held nothing back.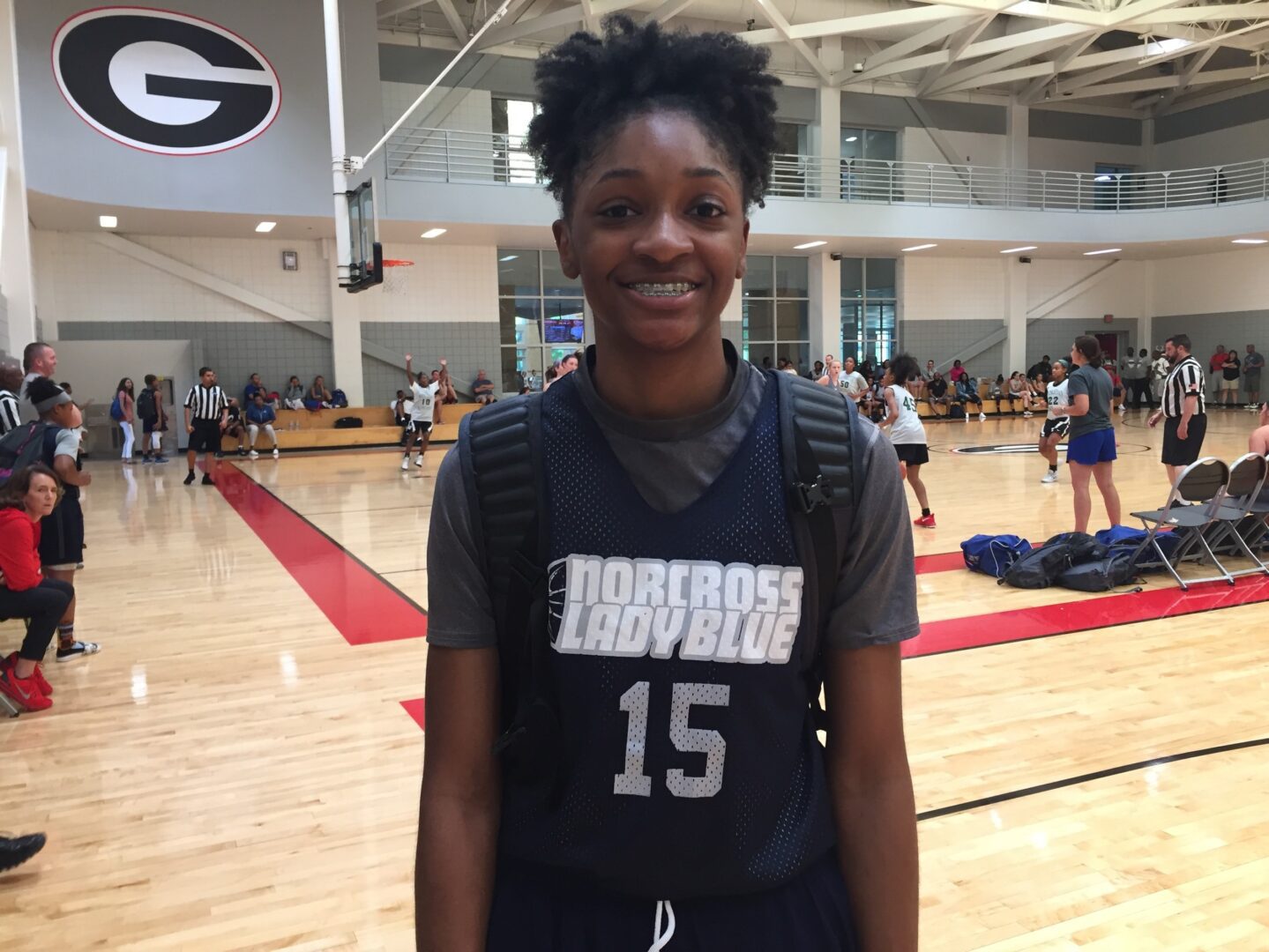 One of the best players I saw on Saturday is actually a bit of a sleeper. Class of 2019 Tionna Carter of the 7A state runner-up Norcross Blue Devils is one to watch for. As a sophomore, Carter posted a double- double (10 points, 10 rebounds) in the state championship game against the girls basketball powerhouse known as McEachern. The 6'0" forward would prove to be a consistent on Saturday, posting 13 points and 6 rebounds on a Ridge View team out of South Carolina. Carter will look to lead the Blue Devils in the 2017-2018 GHSA season as they attempt to avenge their state championship loss. She's a player that coaches should absolutely start paying attention to.
Along the same lines, Central-Macon's Jada Clowers is looking to do some damage in her senior season. Standing at 6'1" Clowers can rebound almost effortlessly. In the two games I saw her in action, she owned the paint, getting easy putbacks. Playing PF/C, she posted eight points and five boards in one game and 11 and ten in the other. As she continues to develop, timing on the defensive end will be huge. She is a presence in the paint but has to make sure she's getting all ball on her block attempts. Still she swatted several shots, not needing any body contact at all. With some offensive footwork, I think Clowers could prove to be a really solid player at the next level.
Tift County and North Cobb squared off in the afternoon. Azonya Austin of North Cobb had a very productive game from the point guard position. There weren't many people on the court who could keep up with her. Austin blew by defenders religiously on her way to 18 points. Sydney Soloman also had a solid outing for the Warriors. The 6'0" senior had nine points and 5 rebounds from the 4/5 spot. For Tift County, 5'11" senior Kaysie Harrelson had it going offensively with 10 points. Destiny Johnson wasn't too far behind with nine, but Tift just didn't have enough scoring to outlast North Cobb in the end.
Hillgrove played Rockdale County in a 5:00 p.m. slot game. Like North Cobb, Hillgrove had to battle in 7A Region 3 with the likes of McEachern. Against Rockdale County though, the Hawks had it going. Taylor Thompson, a 5'11" senior forward was a beast on the boards for Hillgrove. She put up 11 points and seven rebounds while fellow senior Kierra York added 12 points and six rebounds. Laren VanArsdale, a senior transfer from Whitefield Academy, had seven points and four rebounds from the PG spot to help Hillgrove cruise to a blowout.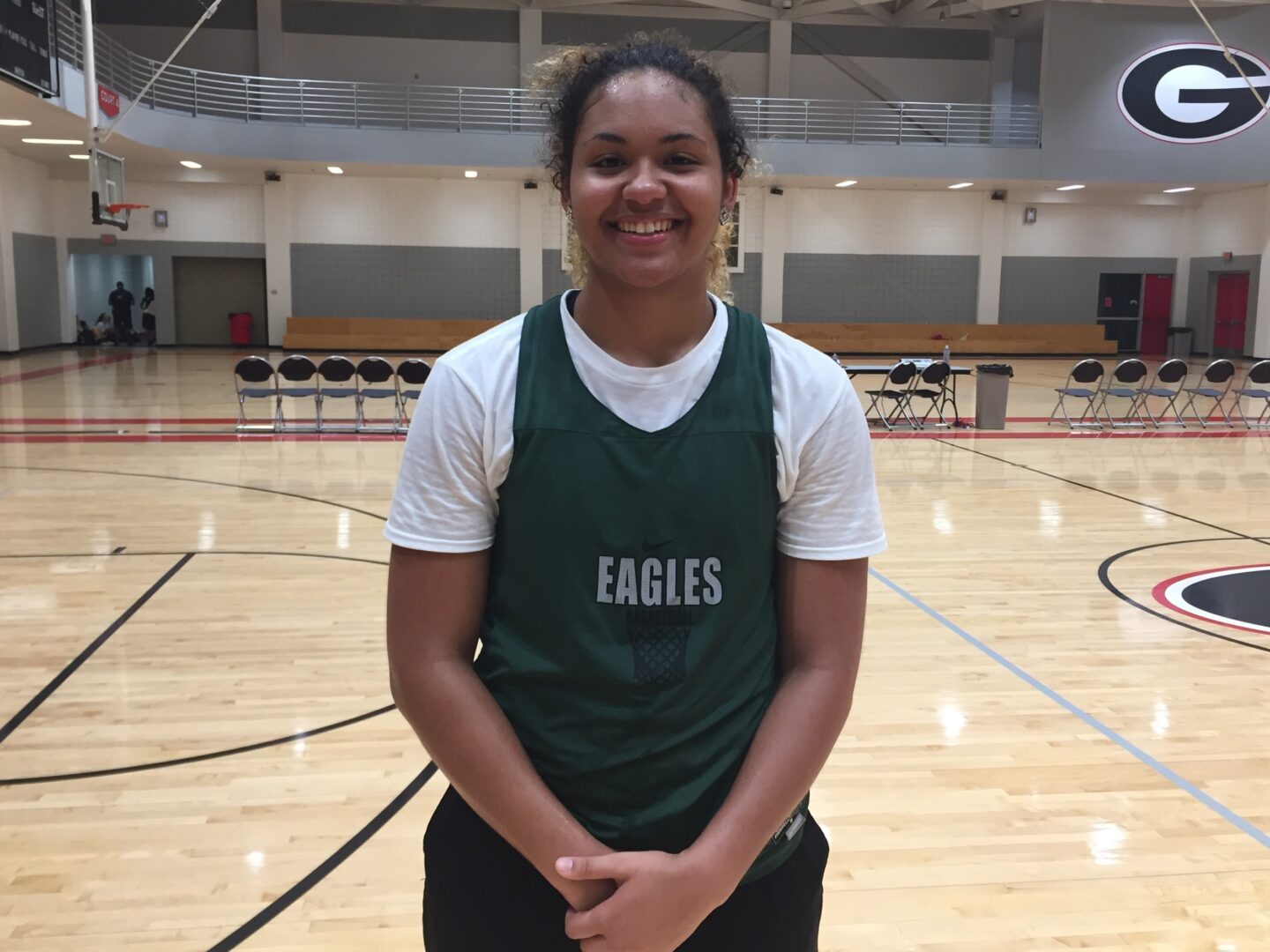 The last game I caught ended up being the best of the day in my opinion. Collins Hill and Colquitt County were in a battle. With the score 24-20 at halftime, this game was destined for a good finish. Coming off of a 23-5 season, Colquitt County gave the team from Suwanee all they could handle. Scoring was plentiful in this one. Za'Nautica Downs lead all scorers with 19 points and each point was spectacular. Diamond Hall added her share, putting up 14 points. Collins Hill has a great nucleus coming back for the 2017-2018 season, lead by non-other than Bria Harmon. She had nine points and four boards for the Eagles. Javyn Nicholson (pictured) was absolutely dominant in the paint pouring in 14 points and pulling 10 boards. Jada Rice, the other half of The Eagles' 1-2 post punch, had an aggressive nine points and eight rebounds. Collins Hill was able to edge out the Packers 49-46. These two teams will definitely look to make even more noise in 7A than they did last year.