SEBA held its 9th annual Atlanta Hoop Festival at Pope High School. The event, run by William LoPresti, featured five games. I was in the building to check out the first three games of the day. Here are some notes from the action.
Game 1: Duluth 89, Sprayberry 68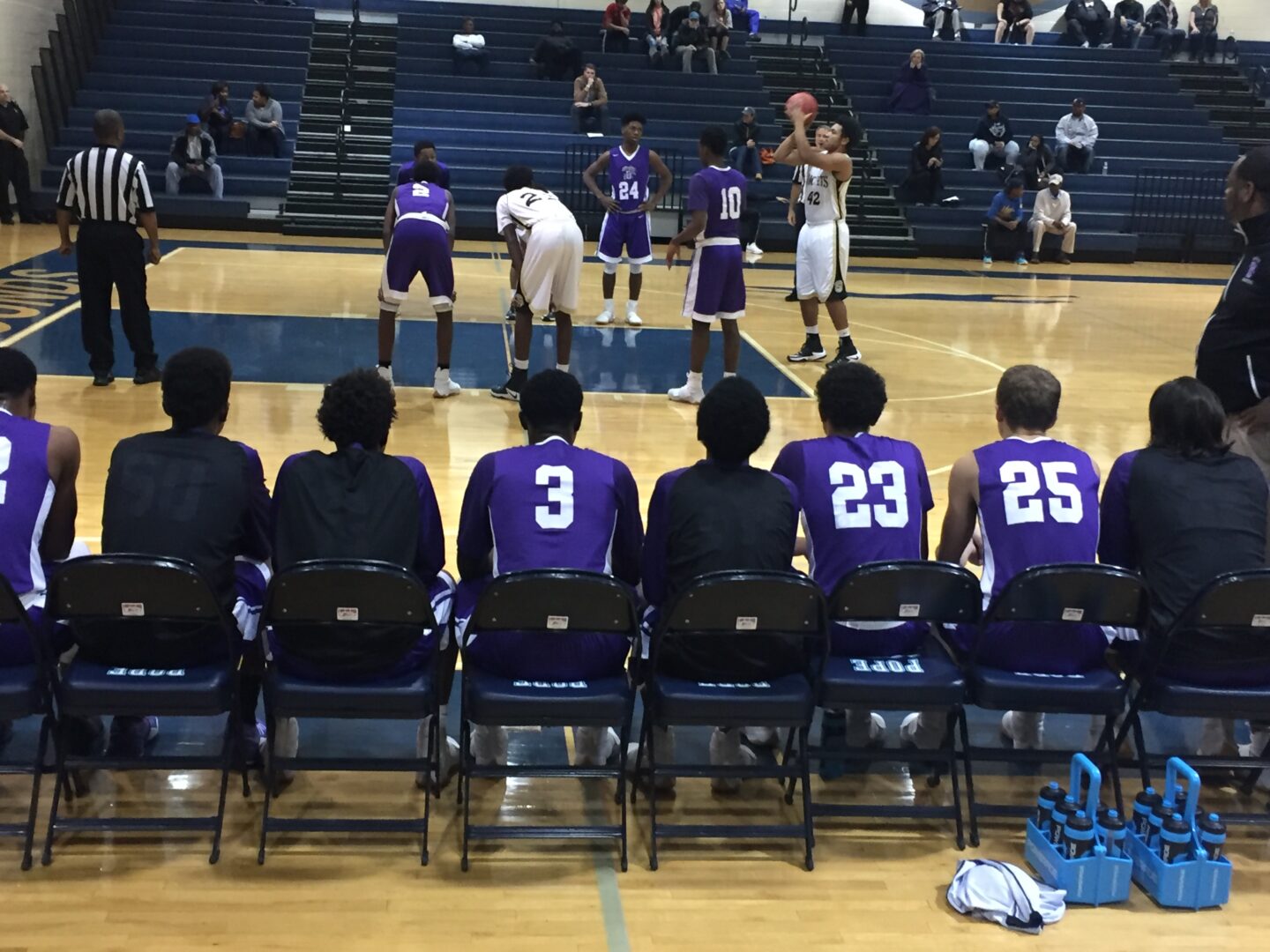 Junior guard Adam Flagler set a SEBA record, pouring in 43 points. The smooth shooting guard drained 9 threes and didn't start missing until he took some heat checks late in the game. Flagler has played great this year under Coach Cabral Huff and has definitely put his name on the radar of college coaches. Daylan "DJ" Smith and Jalen Hodges were second and third in command for the Wildcats. Hodges posted 13 points and 7 rebounds as a springy unsigned forward that goes about 6-foot-5. Smith, a junior guard, netted 14. Duluth was without 6-foot-10 sophomore Alex Powell.
3Q; 3:20@DuluthHighHoops 57@SprayberryATH 44@adamflagler splashes his 7th three. He has 33 points. @SEBARoundball pic.twitter.com/MnYcawBWjq

— Kyle Sandy (@KyleSandy355) December 17, 2016
Sprayberry saw Eddie Figueroa drop in 26 points before injuring his ankle late in the fourth quarter. The unsigned senior showed nice ball handling and a competitiveness to keep his team in the game for three quarters before Duluth finally ran away with it, outscoring the Yellow Jackets 25-15 in the fourth. Khadim Samb added 8 points and 9 rebounds. Andrew Giles methodically worked his way around the bucket for 10 points.
Top Performers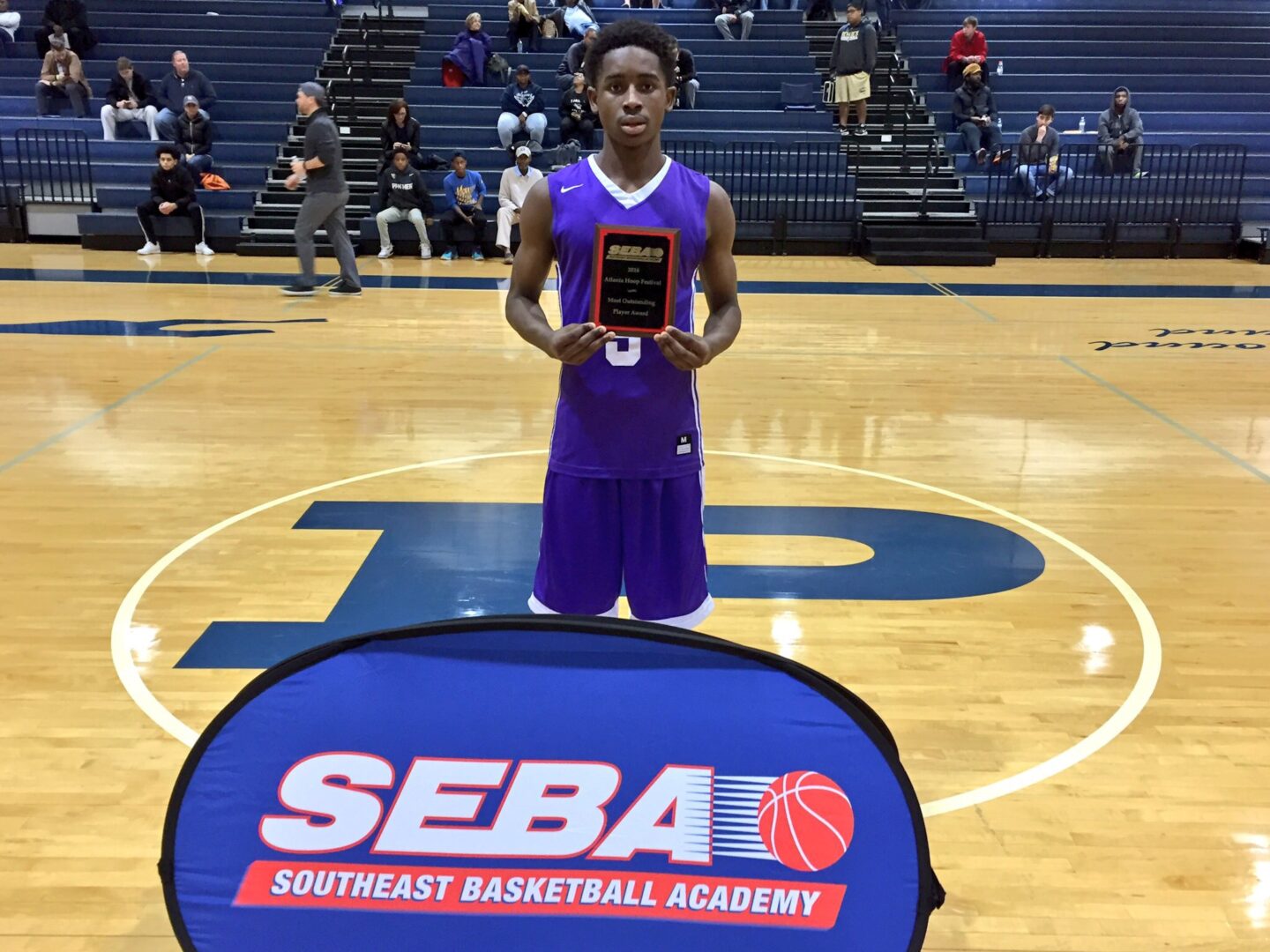 Duluth
Adam Flagler – 43 points (9 threes), 6 rebounds, 2 assists, 1 steal
Jalen Hodges – 13 points, 7 rebounds, 2 assists, 3 steals, 1 block
DJ Smith – 14 points, 2 rebounds, 3 assists, 1 steal
Sprayberry
Eddie Figueroa – 26 points, 1 rebound, 4 assists, 4 steals
Khadim Samb – 8 points, 9 rebounds, 1 assist, 1 steal, 1 block
Andrew Giles – 10 points, 4 rebounds, 3 assists, 1 block
Game 2: Hillgrove 52, No. 4 St. Pius 39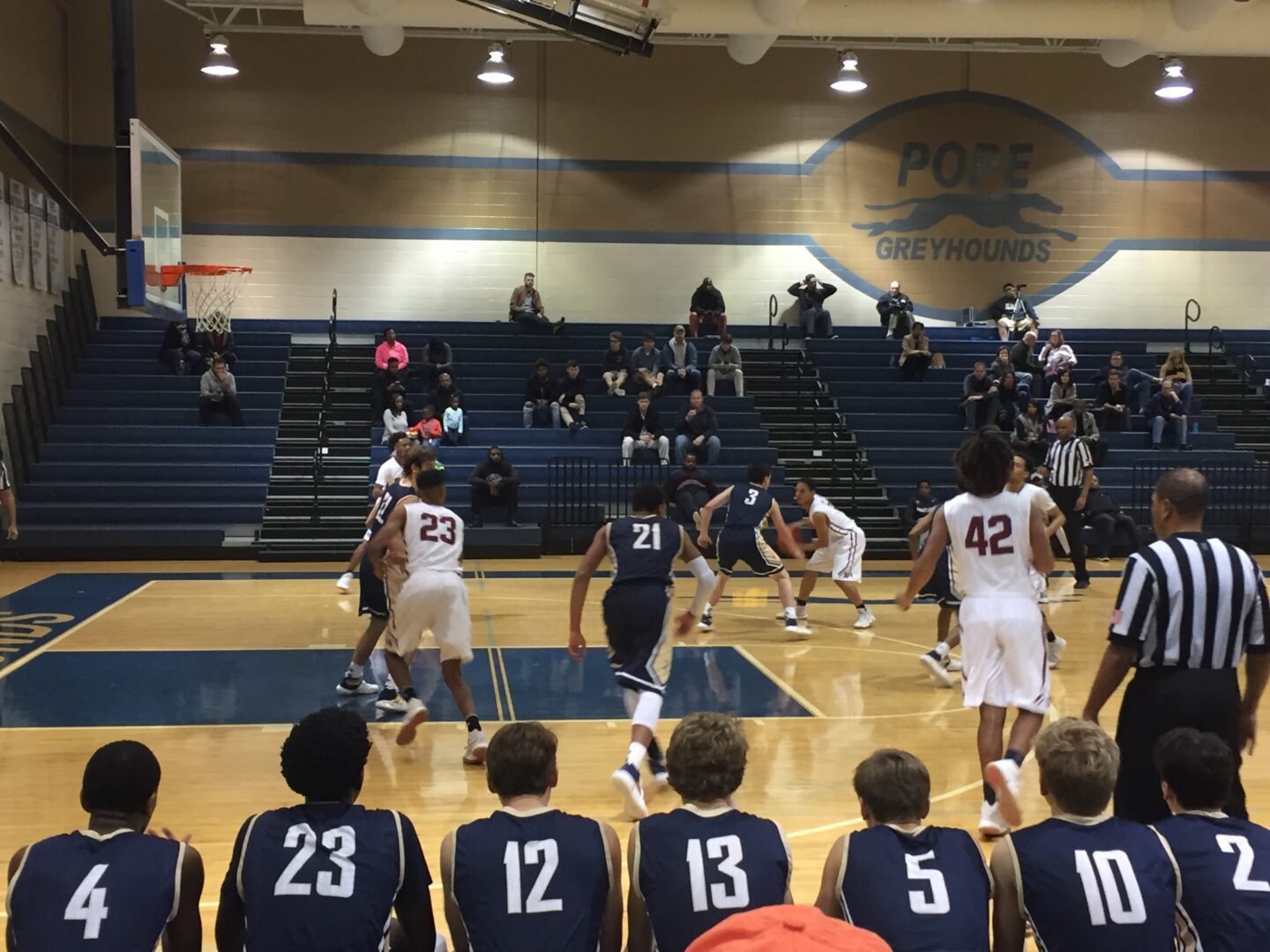 St. Pius was held to two points in the second quarter as they saw Hillgrove race ahead to a 31-15 halftime lead. Heavy legs from two wars this week along with a Demeirre Black onslaught was too much to recover from. Black, a 6-foot senior guard, popped off from his first touch. Black was tight off the dribble, getting to the left wing and pulling up for three straight jumpers to open the game. He scored 11 points and grabbed 9 rebounds in the first quarter alone. Black plays bigger than his size and uses his quick leaping to crash the glass. He finished with 25 points, 14 rebounds and 4 steals as Coach Ed Morris' go-to guy. Trey Stevens provided offense off the bench with 10 points.
End 3Q@hillgrovesports 44
No. 4 @spxbasketball 23

Trey Stevens at the buzzer.

Demeirre Black 23p 14r 4s@SEBARoundball pic.twitter.com/Xn0PMqwuEO

— Kyle Sandy (@KyleSandy355) December 17, 2016
The Golden Lions couldn't hit a shot all game until the fourth quarter when they made a late run, but could never close to within single digits. They hit four threes in the final period but again, it was Black stemming the tide with a hoop. Carson Seramur led St. Pius with 8 points, but they all came in the first quarter. Zach Ranson got off to a slow start, but he battled hard on the glass and finished with 11 rebounds.
Top Performers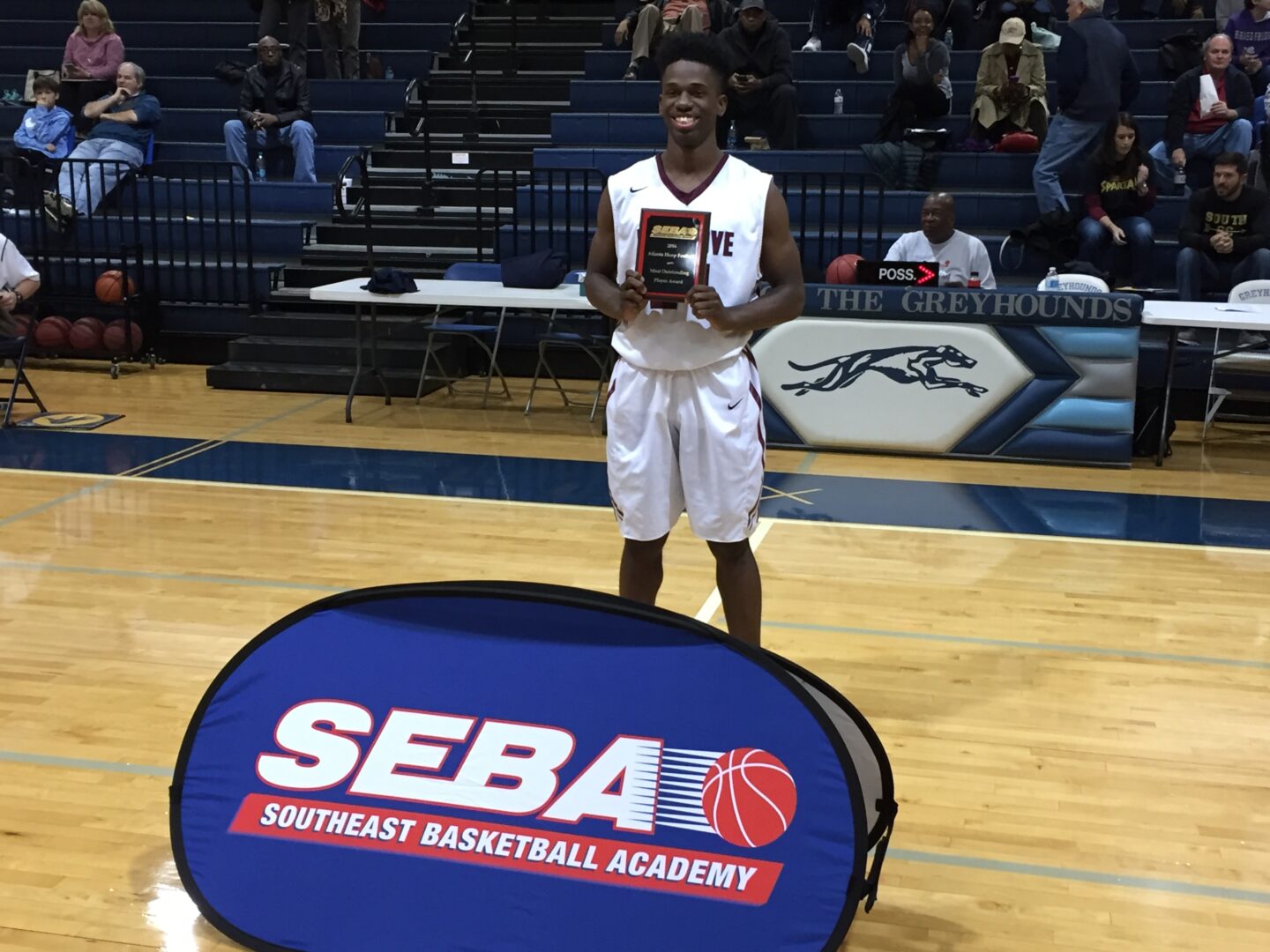 Hillgrove
Demeirre Black – 25 points, 14 rebounds, 4 steals
Trey Stevens – 10 points, 1 rebound, 1 steal, 1 block
St. Pius
Carson Seramur – 8 points, 1 rebound, 1 steal, 1 block
Zach Ranson – 4 points, 11 rebounds, 1 assist
Niko Broadway – 5 points, 4 rebounds, 3 assists, 1 steal
Game 3: No. 4 North Cobb Christian 51, No. 3 South Paulding 49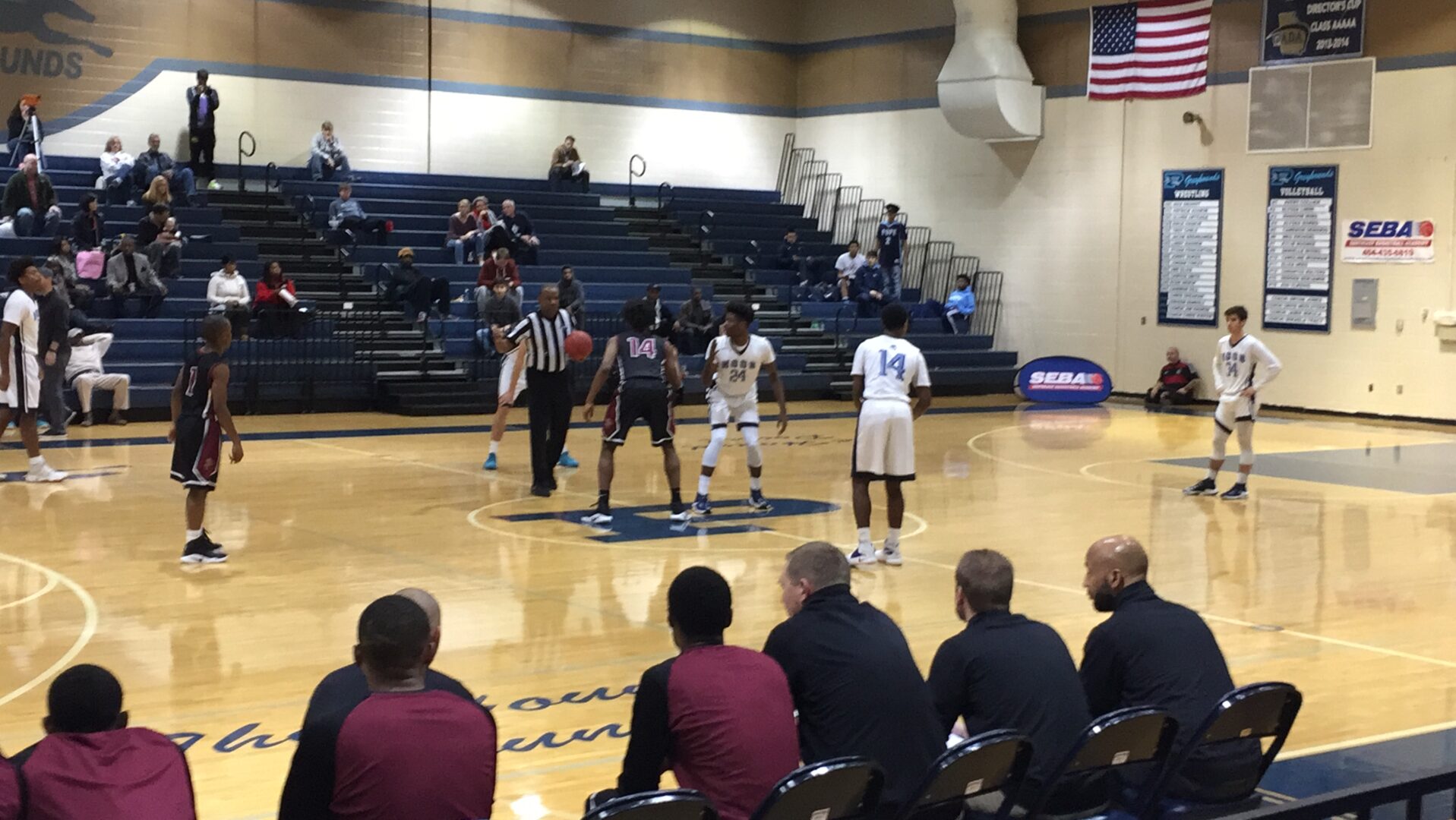 A true stunner as South Paulding saw a 40-27 lead heading into the fourth quarter slip away. The Spartans out-physicaled and out-toughed the Eagles for the majority of the game, but Demiere Brown was a one-man wrecking crew. South Paulding held a 25-16 lead at the half after DJ Jackson buried a three at the buzzer.  Jackson played great for Coach Gil Davis as the floor general picked up the slack scoring 15 points while Ja'Cori Wilson played sporadic minutes with a stomach bug before fouling out with 5 points with South Paulding nursing a 44-34 lead with 5:49 to play.
HALF
No. 3 @sphshoops 25
No. 4 @NCCSAthletics 16

DJ Jackson 3 at the horn.

Jackson 9p@kanewill23 5p 7r 3a

Demiere Brown 8p 7r pic.twitter.com/zC8DvR96wp

— Kyle Sandy (@KyleSandy355) December 17, 2016
Upon his departure, North Cobb Christian closed on a 17-5 run to steal a victory away from the Spartans, riding Brown. The powerful 6-foot-6 senior wing poured in 31 points and 14 rebounds, pounding away at South Paulding's smaller guards. Brown has to find a home at the D-1 level. That strength and diversity of ways to score the ball is something programs across the country must covet. He didn't settle for too many threes and buttered his bread around the basket today.
South Paulding admittedly took the air out of the ball too soon while dealing with foul trouble and a lack of size. It wasn't until the 4:57 mark when Hunter Norman tossed an alley-oop to Mo Merritt to make it 44-38 that I actually felt that North Cobb Christian had a chance. The Eagles' fan base went rabid as all the momentum officially swung into their corner. The Spartans still could have put the game away, but Georgia State-signee Kane Williams couldn't find his touch from the foul line. He went 5-of-10 in the fourth quarter and 7-of-14 for the game. Aside from his free throw woes, Williams was able to affect the game from the floor. He finished with 16 points, 7 rebounds, 3 assists and 4 steals while getting others involved.
North Cobb Christian got a huge lift down the stretch from Norman, Nate Perrin and Will Crumly. Perrin didn't play much, but he came off the bench and rattled in a three to make it 47-43 with 3:14 remaining. I warned that Crumly was still dangerous even though he was ice cold for three quarters from deep. Crumly blocked a Williams shot inside and a minute later he drilled a three to bring the score to 49-48 with 1:09 to play. Crumly put the ball on the floor and got to the line and split a pair of free throws to knot the game at 49 with 1:00.
4Q; 2:07@sphshoops 47@NCCSAthletics 45

Will Crumly with the block.

Things have gotten tight at @SEBARoundball pic.twitter.com/0j4zU6VD1p

— Kyle Sandy (@KyleSandy355) December 17, 2016
With South Paulding holding for one shot, Parker Berry lost his dribble in front of Norman who pounced on the floor to give the Eagles the ball with 24.9 left.
24.9@NCCSAthletics 49@sphshoops 49

After a Hunter Norman steal, now it's Eagles' turn. @SEBARoundball pic.twitter.com/eIRrRNk92f

— Kyle Sandy (@KyleSandy355) December 17, 2016
North Cobb Christian held for one shot and they found Brown on a duck-in in the middle of the lane. He caught it and hit a lefty hook with 1.8 seconds left.
FINAL???
No. 4 @NCCSAthletics 51
No. 3 @sphshoops 49@demiereb35 hits the bucket but now they are adding time back @SEBARoundball pic.twitter.com/Ja1LWO8zvQ

— Kyle Sandy (@KyleSandy355) December 17, 2016
Originally, they let the clock run off. North Cobb Christian stormed the court and mobbed Brown in a dogpile, but after reviewing, the officials put the correct 1.8 seconds left on the clock. The referees had the opportunity to call a technical with the Eagles team running on the floor, but due to the circumstances they let it go.
South Paulding had one last look when freshman Knowledge Ruben heaved from half court, but his shot bounced off the rim leaving the Spartans shell-shocked and the Eagles jubilant.
51-49@NCCSAthletics pic.twitter.com/TPv025W2lt

— Kyle Sandy (@KyleSandy355) December 17, 2016
Top Performers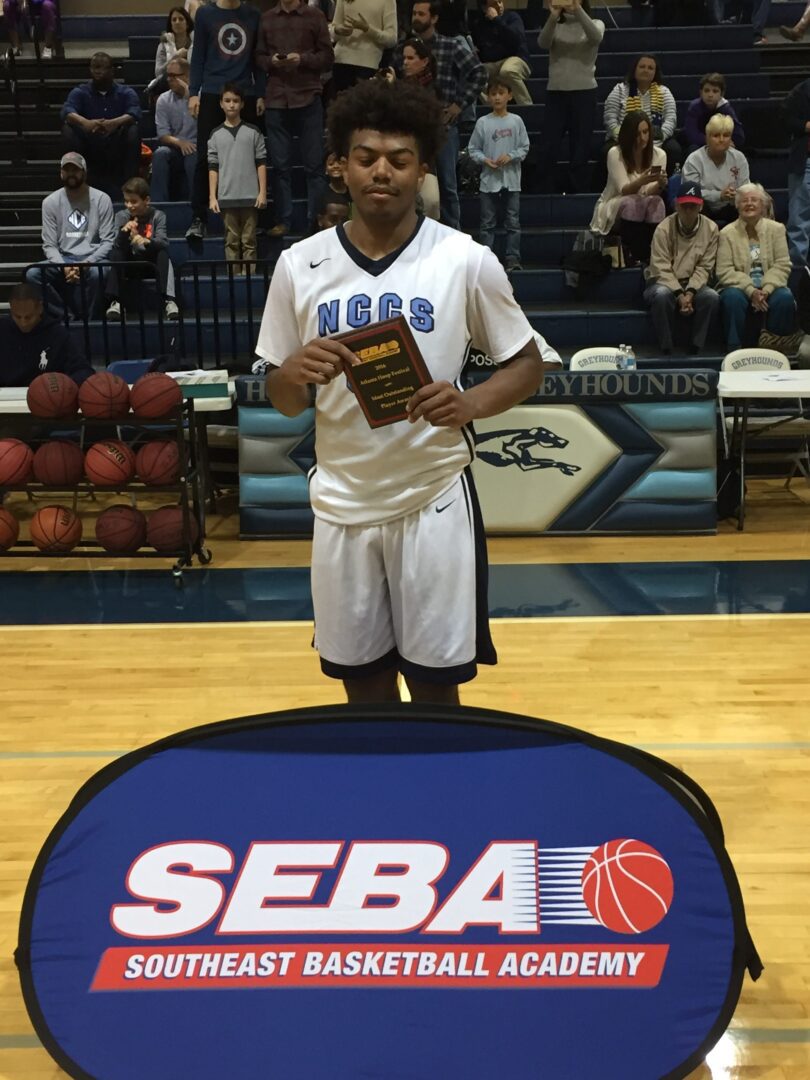 North Cobb Christian
Demiere Brown – 31 points, 14 rebounds, 1 steal
Mo Merritt – 5 points, 13 rebounds, 3 assists, 1 block
Will Crumly – 6 points, 5 rebounds, 1 assist, 2 blocks
Chase Savage – 6 points, 1 rebound
South Paulding
Kane Williams – 16 points, 7 rebounds, 3 assists, 4 steals
DJ Jackson – 15 points, 1 rebound, 3 assists, 3 steals
Drew Shepherd – 7 points, 2 rebounds, 2 steals
Ja'Cori Wilson – 5 points, 3 rebounds, 1 steal, 1 block