HARRIS COUNTY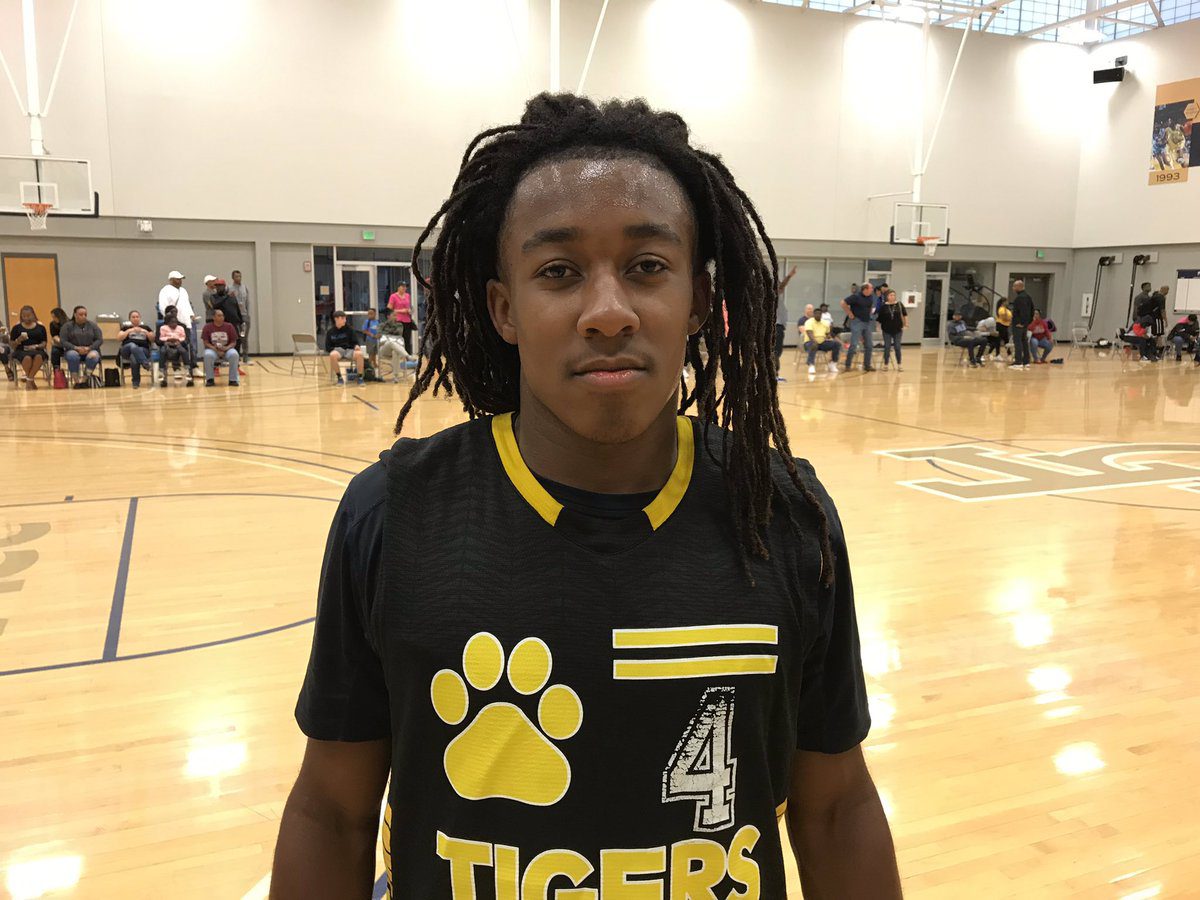 2020 5-10 PG Tailique Williams: A known commodity in west Georgia, the engine of Harris County led the Tigers to a few wins at Georgia Tech. The dual-sport athlete getting recruited to play football posted 15 points, 4 rebounds, 2 assists and 2 steals in a 52-46 win over Alpharetta. Williams' quickness and football physicality allowed him to squeeze into the lane and tear the defense down from the inside out. He's got a funky left-handed stroke but Williams hit a few jumpers through out the day. His court vision makes him one of the best true point guards in the Columbus area.
2021 6-3 W Marcus Dumas: Marcus Dumas is a wiry wing with a good motor. He did most of his damage slashing to the basket in his 14-point showing against Alpharetta. He collected 2 rebounds, 2 assists, 1 steal and 1 block as well. Dumas' energy on both ends of the floor played a key role in Harris County's success at Georgia Tech.
ALPHARETTA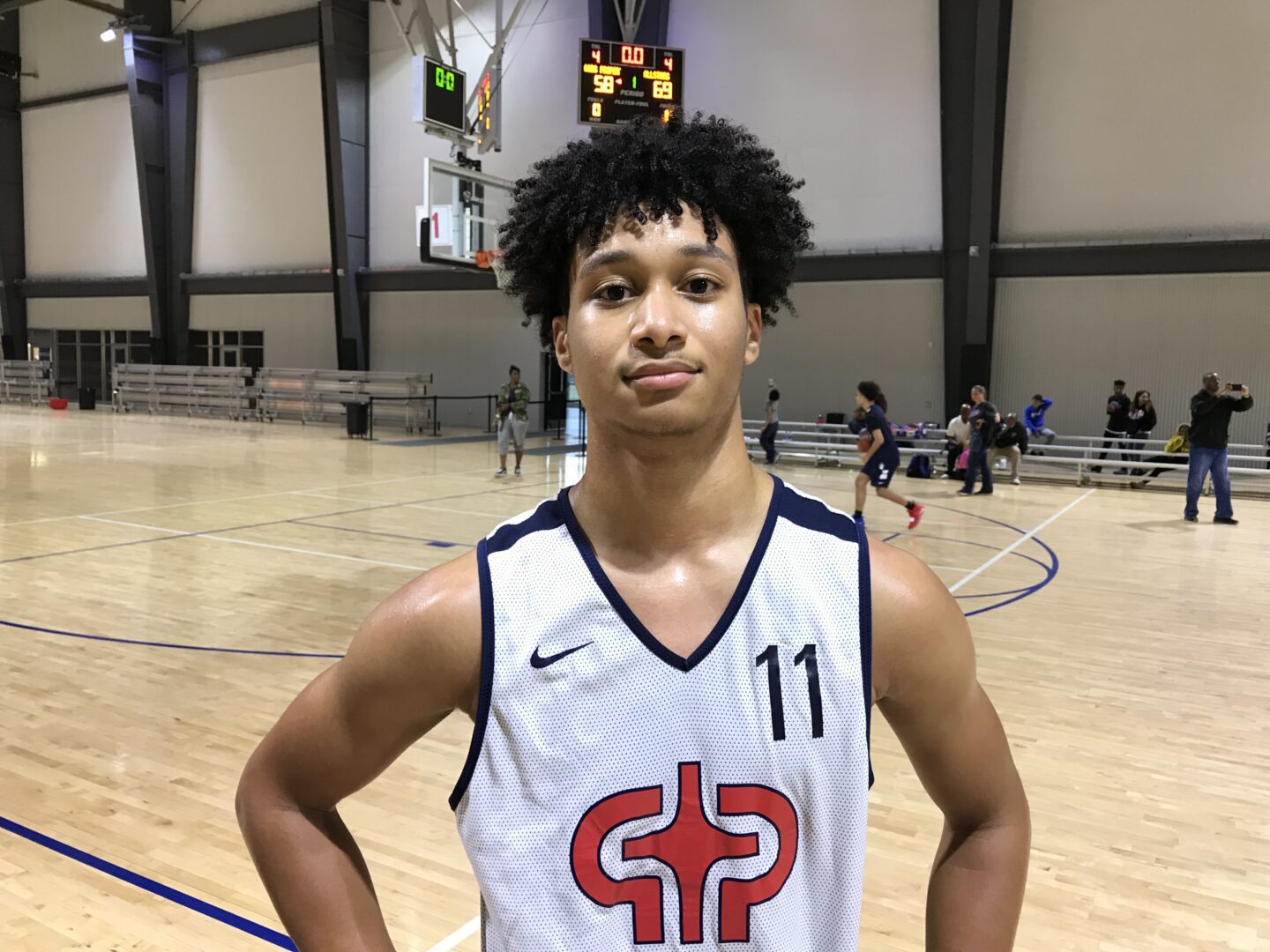 2020 6-5 F Josh Spencer: In losses to Harris County and ELCA, Spencer contributed all over the floor. He had 7 points, 6 rebounds, 2 assists, 2 steals and 4 blocks vs. Harris County before going for 11 points, 5 rebounds, 1 steal and 1 block against ELCA. Spencer is a strong forward with a versatile skillset. He helps out on the glass and defensively, but maintaining an aggressive mindset offensively with consistency will be important his senior season. Spencer has enough talent to average close to a double-double this year – which Alpharetta will need – he just has to hunt his offense a little more.
2020 6-5 W Jayden Stephens: "Canada" got hurt in game two vs. ELCA but managed to post 12 points, 7 rebounds and 2 steals against Harris County. Stephens is continuing to reshape his game to become more than just a three-point specialist. He scored some points in the paint and rebounded to earn second-chance opportunities. To round out his offensive repertoire, Stephens must improve his ball handling. He needs to be able to get to the basket from the wing more frequently. His length on the perimeter gives him the tools needed to become a plus-defender.
2021 6-1 SG Jamari Denson: Transferring in from Hillgrove, Denson looked comfortable as one of Alpharetta's top scoring options. He had 11 points, 4 rebounds, 1 assist and 1 steal against Harris County before netting 13 points in a 49-33 loss to ELCA. Denson has some smooth qualities to his game and a capable three-point shot to keep defenses honest. He will have plenty of opportunities to impact Alpharetta this season as a jump shot making two-guard.
ELCA
2020 6-9 F Izzy Momodu: The gentle giant from London finally looks comfortable with ELCA and showed that he is ready to play big minutes after learning behind Maryville College-signee Felix Uadiale, a great role model for how bigs should play with energy. Momodu saw inconsistent minutes through ELCA's run to the Class A-Private State Championship game as his fitness and overall fit were not quite in tune. Momodu showed flashes of his promise on Saturday at Georgia Tech, finishing with 7 points, 6 rebounds, 3 assists and 1 steal against Alpharetta. Izzy displayed signs of a developing low-post game, not always the smoothest with his footwork but patient enough to maneuver his way around defenders using an up-and-under. Against Harris County, he knocked down two three-pointers. His passing was impressive especially when working a two-man game with fellow forward Jordan Smalls; handling the ball from the wing, making eye-contact with Smalls and sending him baseline for a backdoor cut, a pretty assisted layup via Momodu threading the needle. Momodu is still not a finished product, but the pieces are moving closer and closer together which could materialize into some D-II offers depending on how his senior season plays out.
2020 6-6 F Jordan Smalls: To say his senior season will be a crucial one would be an understatement. With the graduation of a largely influential 2019 class, its time for Jordan Smalls to lead and take the reins of the offense. Smalls had 20 points, 7 rebounds, 2 assists and 2 blocks in a win over Alpharetta. He got most of his offense on effort and using his length to his advantage. He had one pretty spin baseline out of the low block, an aggressive move that I would love to see more from him. Smalls can contribute here and there on both ends of the floor but locking in with an assertive mind set could help him really take advantage of his new found role in the offense. In an overtime win against Harris County, Smalls took over with four points, a block and two rebounds in the extra period. Smalls is a bit of tweener forward since he doesn't have a consistent three-point shot that he turns to, an area of his game he could improve upon along with his handle. Overall, Smalls has the tools available for a breakout senior season.
SOUTHWEST DEKALB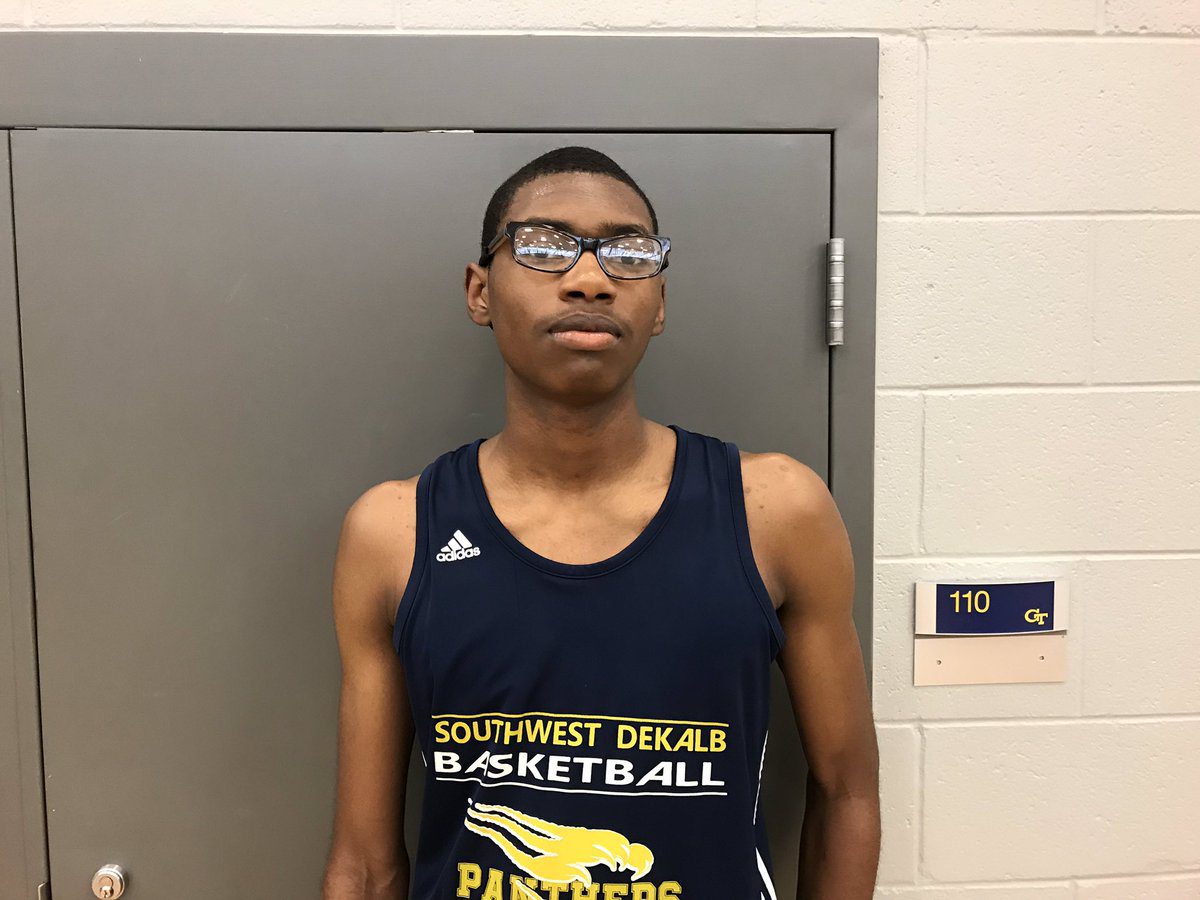 2020 6-9 C Mohamad Diallo: Mo Diallo transferred from Arabia Mountain to Southwest DeKalb last season but was unable to see the floor. With how he played at Georgia Tech, he should be a front runner for the starting center job. Diallo had 6 points, 4 rebounds, 1 assist, 1 steal and 2 blocks against Jeff Davis but picked it up against Sandy Creek with 15 points, 6 rebounds and 3 blocks. Diallo is still raw, but he alters a ton of shots inside. The late bloomer needs to polish up some post moves, but he did try a few hook shots. He had three missed dunks on the day, trying to drop step and finish over smaller defenders, a good aggressive look but he will need to finish them off. The big lefty could use some more muscle but in a state that has a dearth of size, Diallo could play his way onto some college radars.
2020 6-6 W Eugene Brown III: After a devastating broken leg ended his season short, Eugene Brown looked fully healthy at Georgia Tech, not missing a beat. He was aggressive on defense, leading to easy buckets throughout the day. He had 12 points, 3 rebounds, 4 steals and 3 blocks against Jeff Davis before adding 6 points, 7 rebounds, 1 assist and 1 steal vs. Sandy Creek. Brown did not connect on any of his trademark three-pointers but instead attacked the rim, especially in transition. His length led to many stolen passes which he took the distance. With ACC and Big East schools hot on his trail, Brown has plenty of options to choose from.
NORTH CLAYTON
2020 6-8 W Xavier Valley: One of Georgia's potential breakout stars, Xavier Valley, showed flashes of what he could end up being. He struggled in a 60-37 loss to Langston Hughes, finishing with just 6 points, 7 rebounds and 3 blocks but against Milton he revved up his play to tally 22 points, 3 rebounds, 1 steal and 2 blocks. Valley came out of the gates hot against Milton, hitting three three-pointers after his jumper wasn't falling against Langston Hughes. Valley has High Major size on the perimeter and a solid outside shot. Consistency on the offensive end will be what he needs to improve upon. Valley had a few lulls throughout both games. He has the ability to score on all three levels, he just needs to stay aggressive. On defense he was a reliable rim protector.
2020 6-6 PF Onuma Dieke: While the stat lines may not have been overly sexy, "OD"'s impact was definitely felt in both games. The long-armed athlete is a wide receiver recruit who boasts a 3.76 weighted GPA and will be dual-enrolled next year. As bright as he is in the classroom and on the football field, Dieke is equally as bright with his effort on defense and the boards. He put together games of 2 points, 6 rebounds, 2 steals and 2 blocks vs. Langston Hughes and a showing of 6 points and 7 rebounds against Milton. Dieke isn't a huge offensive threat but he's solid enough to finish around the basket when up close and is a handful to keep off the glass. While his future likely is in football instead of basketball, Dieke is all you can ask for from an athletic role-playing big man in high school.
2020 6-6 PF Jaimonnie Watkins-Causey: Back home at North Clayton, the rugged defensive-minded forward got to showcase more of his offense. He averaged 11 points, 6.5 rebounds and 1 block in two games on Saturday. Watkins-Causey was aggressive with the ball in his hands, trying to get to the basket from 15-feet out or when he faced up out of the low post. It looked like he forced a few bad shots at times trying to prove he's a scorer but overall he had a strong day on both sides of the ball. If schools are looking for a hard-nosed forward, Watkins-Causey might be the right fit.
LANGSTON HUGHES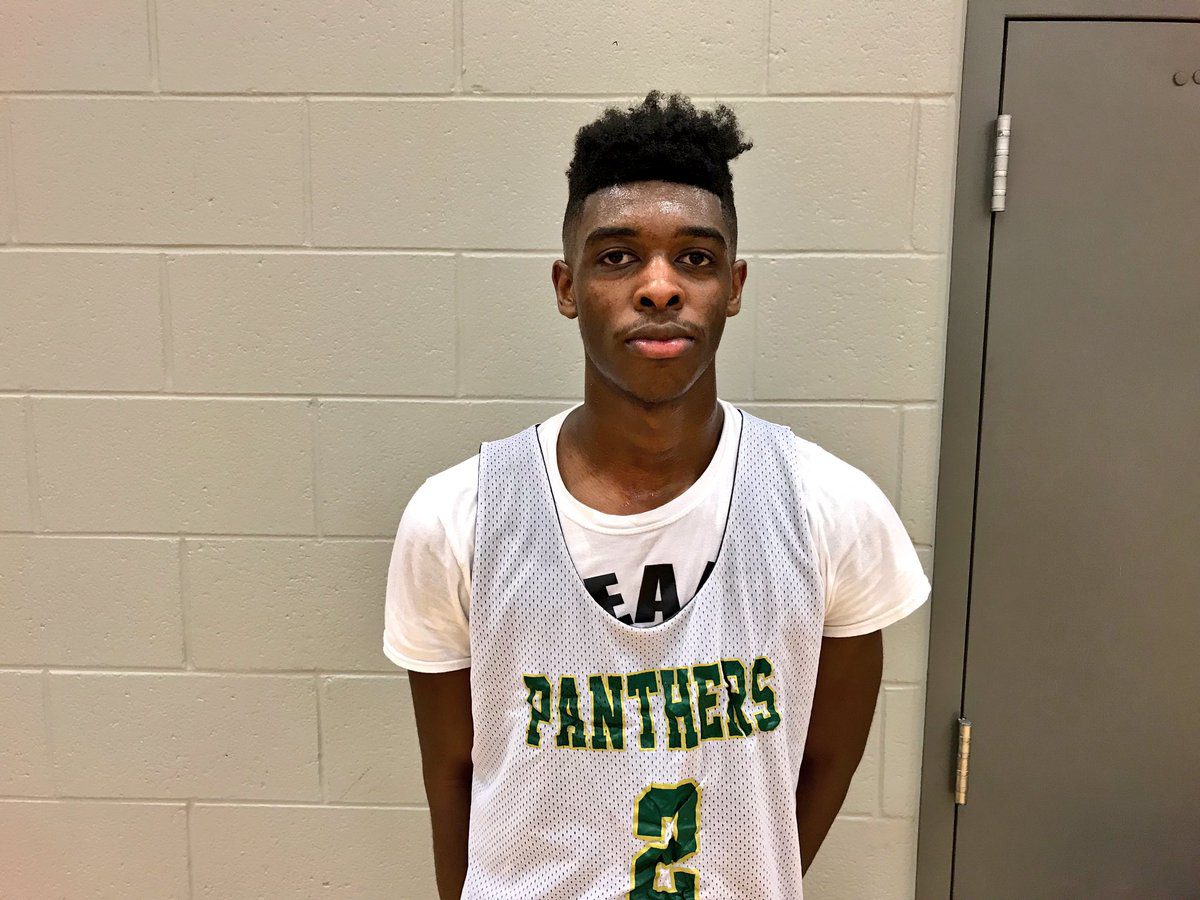 2020 6-5 SG PJ Carter: Langston Hughes' next D-I player is PJ Carter. The sharpshooter did a fine job of replacing Landers Nolley (Virginia Tech) last season, averaging 19.1 points per game. Carter is swift to catch fire with his lightning-quick release. He drilled four threes en route to 24 points, 9 rebounds, 3 assists and 1 steal in a win over North Clayton. Carter was one of Team Camp's top performers and should start to become a priority for LM-MM schools looking for a scorer with a pure jump shot. He's drawn interest from the likes of UT-Chattanooga, Wofford and Georgia Southern to name a few.
MILTON
2022 6-2 G Bruce Thornton Jr.: Already a nationally known prospect, Bruce Thornton Jr. did not disappoint in Milton's 49-42 win over North Clayton. The rising sophomore is not built like one. Blessed with a running back's physicality, Thornton bullied his way to 19 points, 12 rebounds and 5 assists while living at the line, going 9-of-12. North Clayton's guards were unable to keep Thornton out of the paint and off the glass. Thornton has a coolness to his game and the poise of a senior. He didn't have to show off his outside shooting too much at Georgia Tech, but adding a consistent three-point shot to his arsenal will further round out his mature game
2021 6-8 PF Austin Weiner: If Austin Weiner decides to stick with basketball instead of follow in his father's NFL footsteps, I think he could end up being one of Georgia's best 2021 big men. Weiner is a true back-to-the-basket grinder. The defensive end is a road grader on the hardwood, moving people out of the way with his 235-pound frame. While he may look like a below the rim player at first, Weiner has enough athleticism to punish the basket when he gets the chance. He has some nice footwork in the low post with some crafty finishes and a soft touch that extends out to the three-point line. He had 10 points, 2 rebounds and 1 assist against North Clayton. Heading into his upperclassman seasons, Weiner is already one of the most physical players in the state.
LAMBERT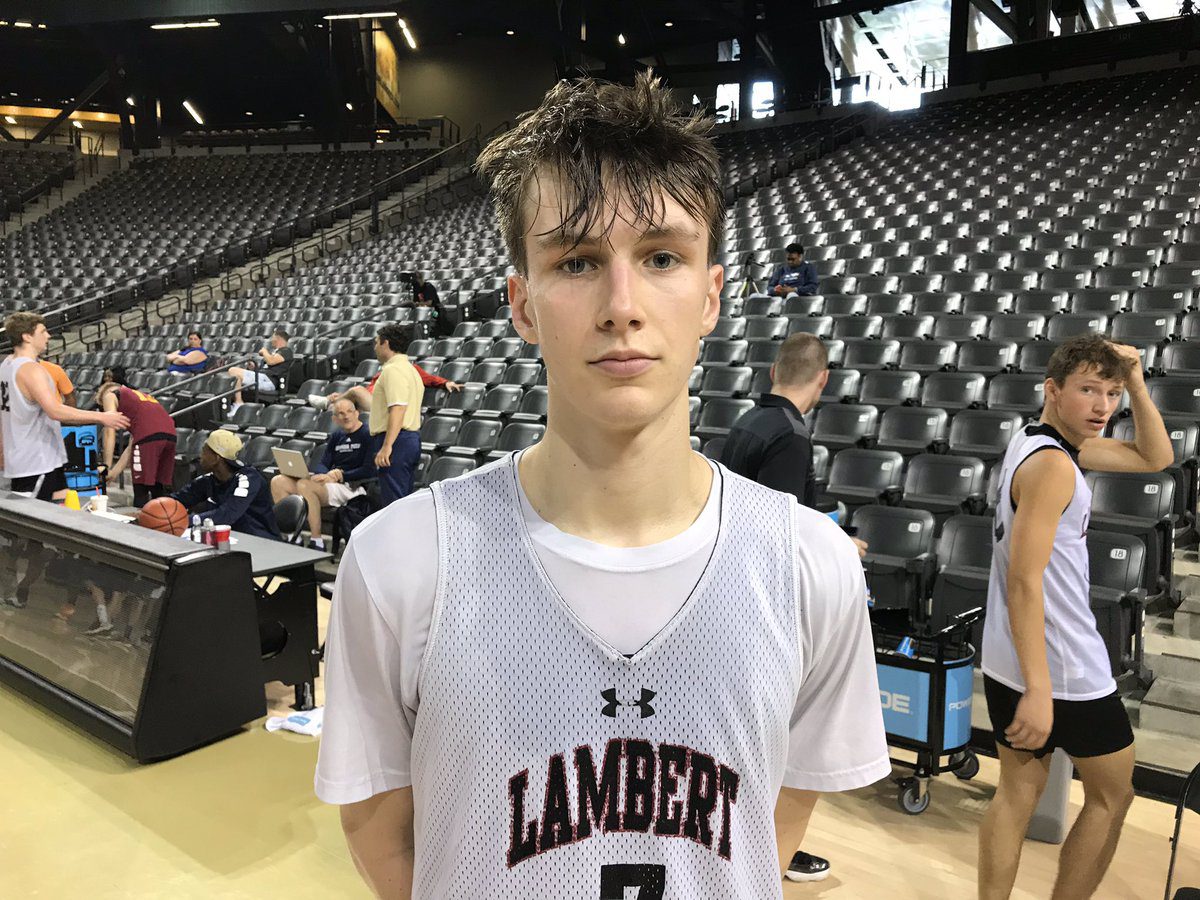 2020 6-7 W Luke Champion: When Luke Champion is locked in from three after seeing a few drop in, it is going to be a long night for defenses. He caught fire against Mt. Bethel in a 42-37 win, draining four deep balls on his way to 16 points, 9 rebounds, 1 assist and 1 block. Champion did a little more with the ball than when I saw him last summer. He was able to put it on the floor for a few dribbles to free himself for open looks. As he continues to tighten up his handle and ability to get to the basket, it will open up more scoring opportunities. He had a quiet encore performance against Miller Grove with 6 points on two threes, but he had Georgia Tech Head Coach Josh Pastner intrigued with his floor stretching ability.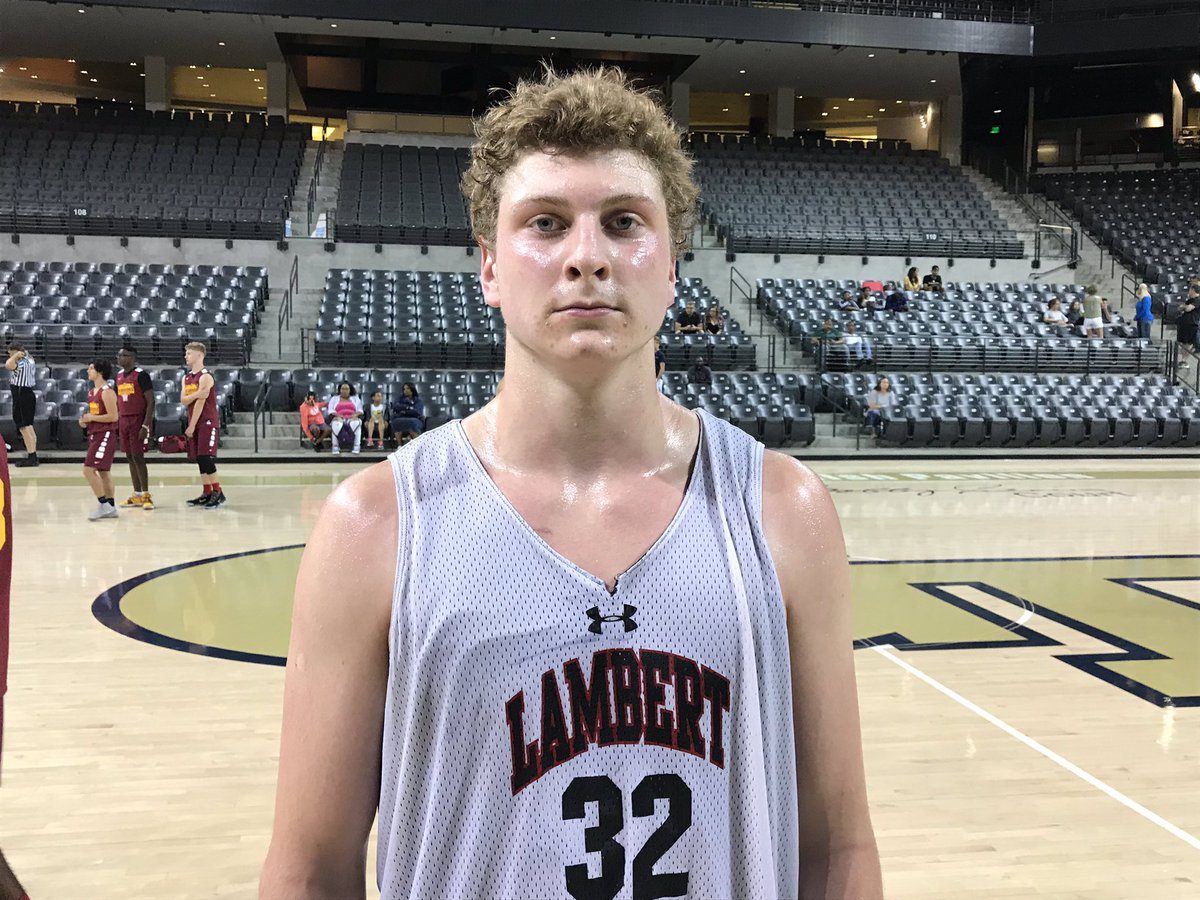 2020 6-9 PF Colin Granger: As far as true big men go in Georgia, Colin Granger might have the most present-day talent in the 2020 class outside of Walker Kessler but finding that consistent killer mentality on the low block is his final hurdle. You won't find another post player that runs the floor as well as Granger does. Up against Jordan Meka of Mt. Bethel, Granger was up to the task, putting together 15 points, 8 rebounds, 3 steals and 1 block. Granger was always one of the first players down the floor which led to deep post position if he wasn't catching passes in stride for lay-ins. Granger moves exceptionally well, especially considering the amount of muscle that he is carrying on his frame as one of the state's sturdiest players. Granger knocked down two threes on the day and started his own fast break on numerous occasions.  Sometimes he can try to do a little too much and turn the ball over, but his play on Sunday was the best I've seen out of him. Even in a loss to Miller Grove where he had a quiet first half, Granger finished the game with 16 points, 10 rebounds and 1 assist. Continuing to be coachable and accepting a leadership role are two big areas that Granger has a chance to capitalize on in his final season.
MT. BETHEL
2020 6-8 PF Jordan Meka: Dripping with upside, Jordan Meka did not shy away from the physical opposition of Colin Granger and more than held his own against the burly big, posting 20 points, 12 rebounds and 3 blocks while going 8-of-11 from the foul line. The jumping jack still has his best basketball ahead of him but he is making strides to reach his potential as possibly Georgia's highest ceiling post player in the 2020 class. Meka hit a couple hook shots in the lane and had a few patient post moves with his back to the basket. His moves may need a little more decisiveness at times, but he never rushed into any ill-conceived attempts. With the graduation of Coleman Boyd and Stanley Eze, Meka will be forced to shoulder some more of Mt. Bethel's offense.
MILLER GROVE
2021 6-2 G Zyair Greene: Tasked with helping lead a painfully young and inexperienced Miller Grove team last season, Zyair Greene averaged a team-high 17.3 points per game. Greene showed his same knack for scoring in a win over Lambert in which he went for 15 points, 6 rebounds, 2 assists and 1 steal. Greene isn't a freak athlete, a long guard or a dynamo three-point shooter, but what he is, is a solid bucket getter that knows where he's most effective and players like that can be successful for a long time.
JEFF DAVIS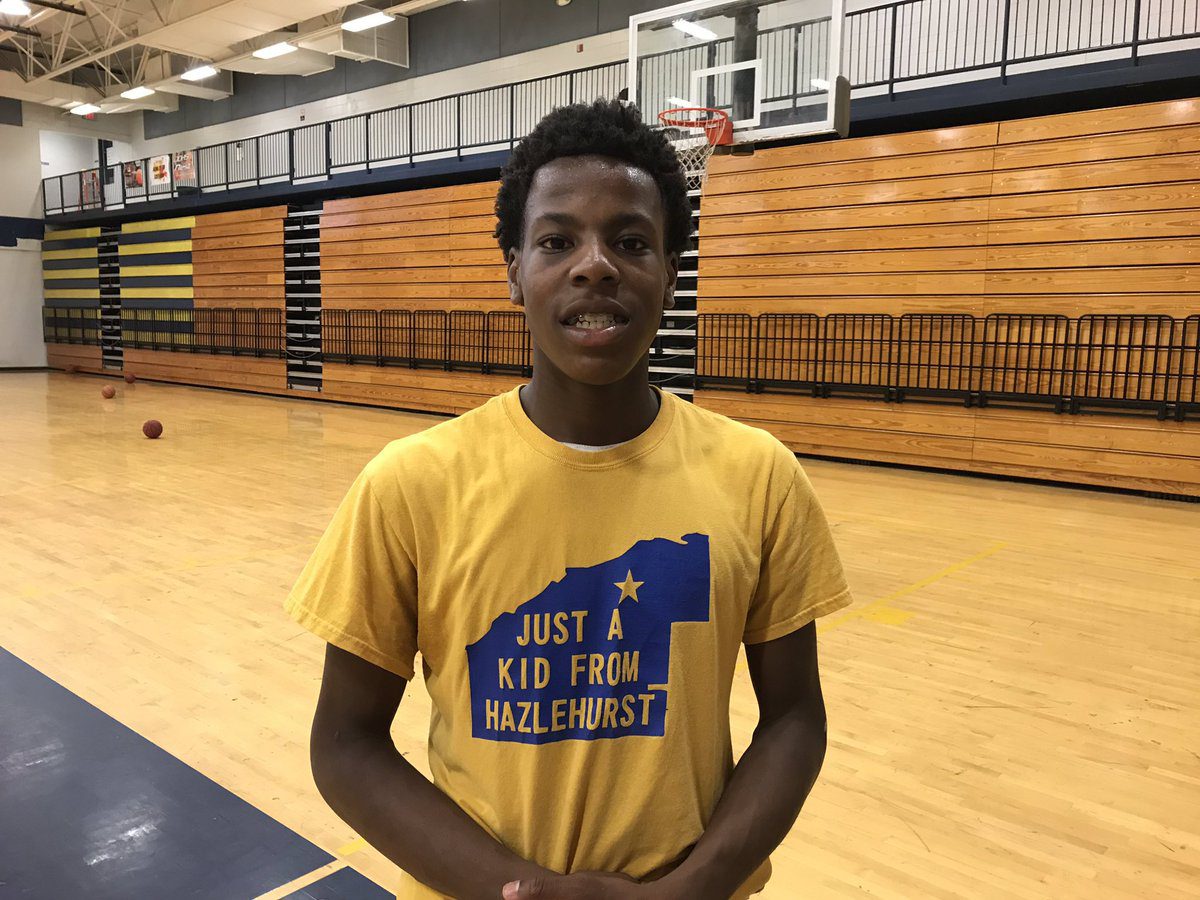 2022 6-0 CG CJ Parker: With JaQueze Kirby sidelined, someone had to pick up the slack for Jeff Davis and that someone was rising sophomore CJ Parker. After averaging 11.1 points, 5.5 rebounds and 2.6 assists per game as a freshman, Parker took it upon himself to carry the Yellow Jackets on Sunday. He piled in 21 points, 9 rebounds, 1 assist, 1 steal and 1 block in a 57-41 loss to Southwest DeKalb. Parker has quick trigger that helps him get off shots before defenders can close out which led to five three-pointers. Parker is wired to score and is the perfect outside shooting compliment to Kirby. Parker has room to grow with his ball-handling and ability to get in the paint. He is a guard to track in south Georgia and should end up as a 1,000+ point scorer once his career is said and done.