"A workhorse. He's an absolute gym-rat. I've never quite been around somebody who loves the game as much as him. He loves it, he lives it, sleeps it, breathes it and he's somebody that when the lights turn on and when the crowd's big, his game rises."
That is what St. Pius X Head Coach Aaron Parr said at DeKalb County Media Day of senior forward Kerney Lane. The Golden Lions, coming off of a school-record 25-win season and a Sweet 16 appearance, have relied heavily on the southpaw since he moved to town for his junior season.
Born in San Luis Obispo, California, his mother elected to move the family to the East coast to be closer to relatives. It turned out to be a good decision and a blessing for the Golden Lions as Lane earned First Team All-Region honors last year and now has St. Pius at 17-2 and ranked No. 3 in Class AAAA.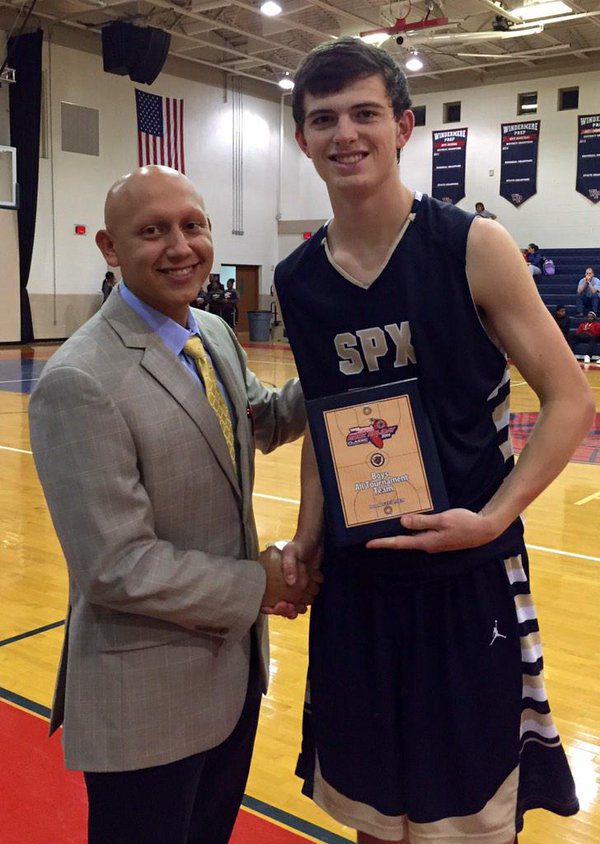 Going from California to possibly the toughest region in the state, Lane explained that the competition in Georgia is a bit fiercer.
"In California I went to a small catholic school with like 400 kids and we played other catholic schools that were around the same size," said Kerney. "So I'd say that the competition here is a little more competitive just because of people being taller and more athletic. Just the skill of play is probably a lot higher because Atlanta is obviously a big city."
King of the Jungle
Playing in Region 6 means there are no days off. Entering the season, four teams were ranked among the top ten. Fast forward to Week 9 and the Region boasts No. 2 Lithonia, No. 3 St. Pius and No. 4 Grady, with Lithonia and Grady both holding the No. 1 spot in the state for multiple weeks.
The Golden Lions have never been known as a high-flying act or a power plant for Division-I talent, so how have they been able to compete with the likes of Lithonia and Grady with Bucknell-commit Avi Toomer and even a prestigious program such as Columbia?
"Focusing on details has put us in a great position," said Lane of the Golden Lions' current 42-7 two-year span. "I think we're a very respectful team because of our defense and how we shoot the ball and how we play well in big moments. Last year we had the most wins Pius has ever had because we did the small things."
Simply put, with all the success St. Pius has had, it all boils down to one thing.
"It has a lot to do with our coaches and our players all wanting the same thing, which is to win. I think that Coach Parr has set us up for each of us to succeed in the right moment."
The smooth lefty has averaged 18.5 points and 7 rebounds per game this season, meaning he is St. Pius' go-to guy on offense; a role Kerney embraces.
"HOLY COW!" -Chris McNulty #MTXE pic.twitter.com/6JoB9LLuoV

— Kerney Lane (@kerneylane) December 6, 2015
"I'm a really big competitor. I just think that when my team needs me, I'll step up for them. I'll do whatever it takes to win. So if that means me scoring a lot, I'll do that. If it means me passing or making big plays for someone else or finding someone else then I'll do that. I think it's just whatever my team needs me to do, I'll do."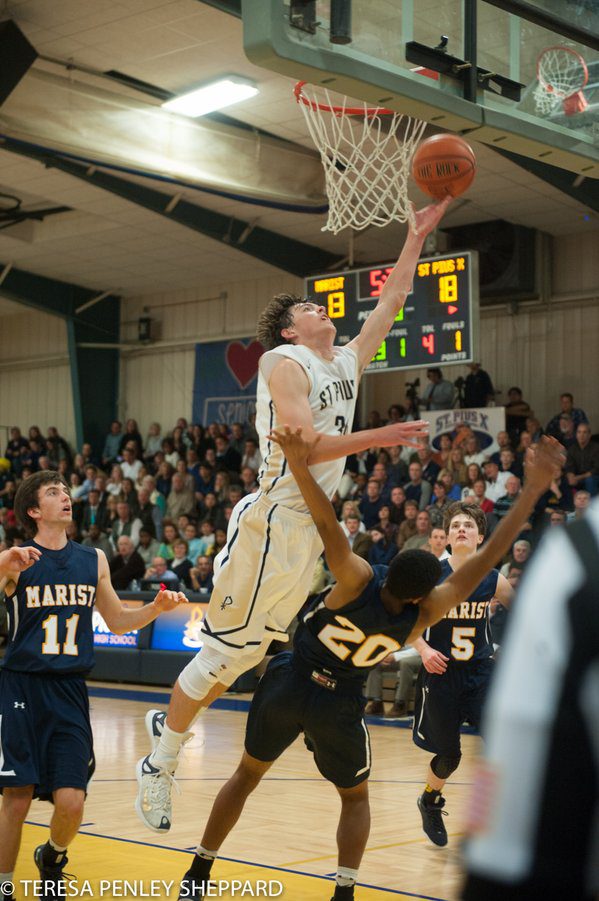 Overcoming Adversity
A player with the right size and versatile skillset to score either inside or outside is something college programs crave. So why is one of the Peach state's best unsigned seniors still available? During the travel season with the Atlanta All-Stars Lane tore his meniscus in June which caused him to miss some time during the hotly recruited summer months. The adversity of the slight setback did not hinder Lane's ability to stay positive and work his knee back into shape. With the numbers he is producing his senior year, no one can question that Kerney is back to 100 percent.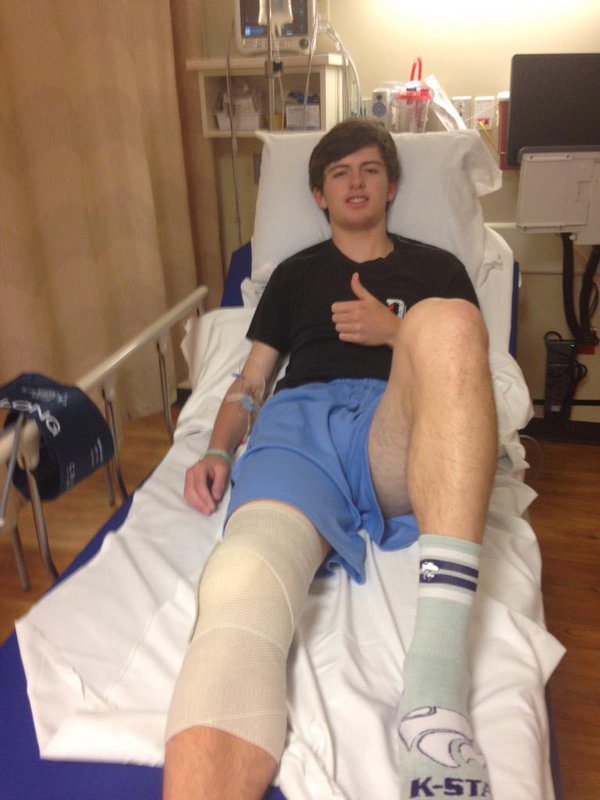 Programs such as Elon, Holy Cross and UNC-Asheville have remained in touch with Lane and have shown interest while Georgia College and North Georgia have put forth offers for the 6-foot-6 forward's services.
"It's been difficult at times but I think that by working hard and playing well, coaches will remain in contact," said Kerney of his recruitment process which has slowly began to heat up.
Parr's Purpose
One person Lane has leaned heavily on during the recruitment process and who has helped guide Kerney into becoming a better player is Coach Aaron Parr. A Class of '06 graduate from St. Pius and the school's all-time leading scorer, Parr is a young head coach who already is in year five at his Alma Mater after finishing his playing career at Birmingham-Southern.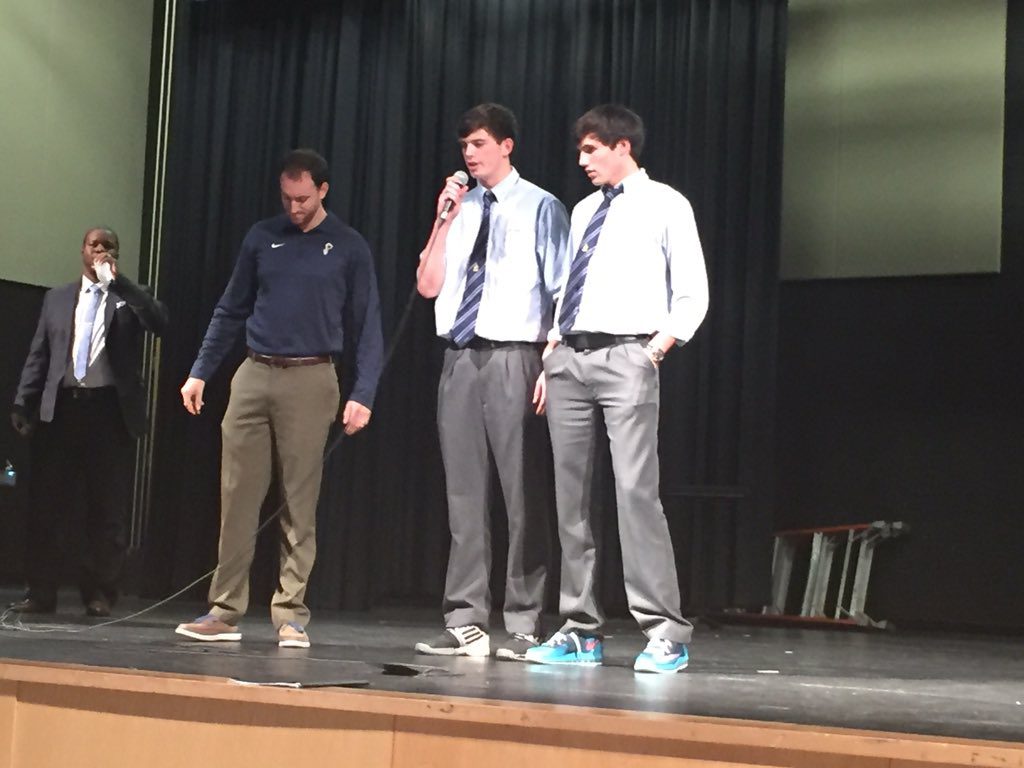 His youth and relatability has helped form a close bond between him and his players.
"He has helped me a lot," said Kerney. "He's taught me a lot because he's a younger coach and he's went through the same thing I have. He's familiar with AAU and that whole situation, so he's kind of helped me with getting coaches in the gym and how to react to coaches and respond to them."
Lane and the entire St. Pius team has a chance to make a statement and gain some exposure as they travel to Norcross High School this Saturday to take part in the Peachtree Corners Invitational (formerly Hilton Invitational). The Golden Lions meet Mountain Brook High School out of Birmingham, Alabama.  The Spartans boast 6-foot-7 freshman Trendon Watford, a five-star prospect and younger brother of former Indiana University standout, Christian Watford. The younger Watford averages 24.5 points and 11.1 rebounds and will likely be locked up with Lane all game long.
With countless college coaches on hand for the day long tournament, Kerney and the rest of the Golden Lions remain focused on getting better each day and not letting the potential pressure of hundreds of eyes watching get to them.
@KyleSandy355 @spxbasketball @kerneylane @Everett_Lane3 Don't forget the production team! 🔥👌🏻🔥 pic.twitter.com/U5gj4Nf7HA

— NFHS Network (@NFHSNetwork) January 21, 2016
"It's a non-region game so we kind of look at it more as an opportunity to get better. At every game there could be a lot of coaches, but I think we have to just treat every game like the last one and play hard and try to win every game. I don't focus on the other stuff."
Family Ties
Kerney is not the only Lane on the St. Pius roster. Young brother Everett is a 6-foot-2 sophomore who has seen his role and playing time grow each week. At first the idea of playing with his brother was a little different, but now the elder Lane has come to embrace it.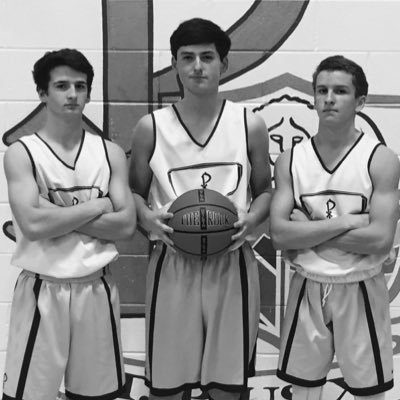 "It's actually been a lot of fun. I was kind of expecting it to be a little annoying at first just because he's a brother and I've been playing with him since I was a little kid, but it's always been not fun and games, it's been extremely competitive," explained Kerney.  "It's actually been a really big help because we both know each other's strengths and weaknesses to a point. I think we are both really good when we are on the floor together and he's having a great year so far. He's a really good teammate so it's been a fun experience having us both out there."
Kerney actually isn't the oldest brother, the eldest being 22-year-old Arthur who resides in Charleston, South Carolina. Arthur is as proud an older brother as they come, always watching St. Pius games on his computer and supporting his two siblings from over 300 miles away.
"It's been great," said Kerney. "He watches all the games online. He's been an incredible supporter and extremely helpful with things that he sees on film. He is very good with making sure my image is right. He's very committed to it and I really appreciate that."
Kerney, with the support of his family along with his teammates and Coach Parr, has put St. Pius into the limelight as a state title contender.  Battling past his minor summer setback, Lane looks to be a lock to follow in his coach's footsteps and become a gem for any college program that offers him a scholarship.