If you haven't heard, there is a new sheriff in town leading the Sandy Creek boys program. A new head coach who is a self-proclaimed "Hype-man" for his team. Anthony McKissic has taken the reins of the Patriots after spending eight years at Morrow, coaching the boys for five years and most recently the girls team for three seasons. With his new gig, McKissic inherits a team that went 17-11 in 2014-15 and enters 2015-16 as Class AAAA's No. 5 ranked team.
McKissic and his family have lived in Peachtree City for the last two years and with his wife already working at Sandy Creek, pouncing at the job opening after Coach Willie Reese left for Meadowcreek, was a no-brainer.
Bringing over a versatility of coaching both boys and girls in the past, there are different approaches that McKissic uses to get the most out of his players.
"There's a big difference. There's a different motivating tool when you're coaching girls. Boys are usually a little bit tougher, getting them to understand using skill," explained McKissic. "Girls are obviously more skilled than boys, because boys are more athletic and tend not to want to use skill. That's how the better teams use a mix of athleticism and skill."
Coach McKissic uses a variety of ways to make sure his players stay fundamentally sound and play the right way. More importantly, he wants to grow men and women as people off the court. He has held a multitude of positions over his coaching career, helping coach football, tennis, cross country and being the lead recruiting coordinator while at Morrow, but possibly his most gratifying job title has been Minister. McKissic is a man of God and leans heavily on his beliefs to not only guide himself, but help others along the way.
"I think that's the basis of my whole philosophy. I'm just blessed to be at the position that I am and somebody helped me out at a young age and I just try my best to give back to the kids and be a good role model for them and be a leader in the community and in the school."
His faith has allowed him to touch numerous people around him, players, parents and coaches alike. When it comes to how he leads on the court, McKissic believes he pulls from both ends of the spectrum.
"I would think I am a mix between a players' coach and a hype-man," he said. Some coaches play it close to the vest, but McKissic is a strong supporter of making sure the players have fun while striving for the goal of being the best they can.
"I just think that if they play excited and are happy about what they are doing they'll do it with a lot more passion," explained the energy filled coach. "The kids are kids. They want to have fun…I think they get a better experience out of it not making it necessarily a job for them. That's how the kids get burnt out because coaches come in and they want it to be [like a job]. I believe you can work hard and have fun at the same time."
Hype Machine
Coach McKissic is likely one of the funnest coaches to play for in the state. His advanced knowledge of cutting up videos, making highlight tapes and putting together pictures promoting the team have been littered all throughout social media, making fans at the Creek as excited as they have ever been for an upcoming basketball season, proud to stake claim to the fact that they are "Just a kid from Sandy Creek."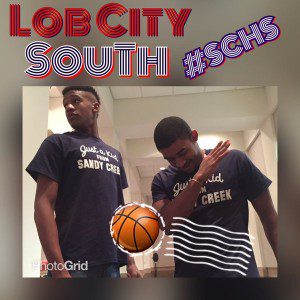 "It's something that I've done since the start of my career," he said when speaking about his numerous ways of marketing and advertising his teams through social media.
"I use technology as a recruiting piece and a marketing piece to get the guys looked at. A lot of coaches don't want players using it at all, but I tell them it's okay to use it as long as you're mature with it and are being responsible with your social media.
"It's a tool; you can reach college coaches across the nation with the click of a finger instead of having to send out letters and DVDs. You can just shoot a link to it or shoot out a hype video to the fans and they can get excited about coming to see us play, whereas if we didn't do that, they might not know what we have here at school."
Patriot Pride
With hype videos being released to the public, there needs to be a good product on display. Sandy Creek shouldn't worry about there being a letdown if everyone continues to buy into McKissic's philosophies.
"They [fans] can expect an exciting and fast paced game. We want to give them something to come back to. We are going to work hard," stated McKissic.
I may have put a target on the Patriots' back this season, ranking them No. 5, but it is a challenge and responsibility that the team will embrace.
"The ranking means nothing to us, but, it does put a big target on your back so you have to make sure that you come in and every game play as if you're respecting the person who gave you the ranking and not disrespecting them by coming out and playing lackadaisical and making it seem like the person didn't know what they are talking about," McKissic explained of the Patriots who were eliminated in the first round of the state playoffs last year, 63-46 by 2015-16 preseason No. 6 St. Pius.
"So if you're going to be the No. 5 team in the state, you need to play like a No. 5 team in the state and not play down to the level of your opponent."
Minutemen
The Patriots are ranked No. 5 in the state for a reason: good coaching and loads of talent. McKissic had great things to say about everyone on his roster but seven players stood out to me as being potential game-changers night in and night out.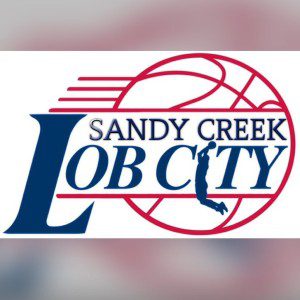 Seniors Christian Turner, Keith Heard and AJ Freeman will be leaned on heavily to balance the offense.
Turner is a 5-foot-11 guard that is committed to Gardner-Webb.
"He's a solid point guard. It all flows through him. He controls the ball, he's not afraid to pass and give up shots to get his teammates involved."
Heard, a 6-foot-8 power forward, brings length and a high-motor.
"He's a hard-working kid. He can rebound, he's big on put-back dunks and he's a shot blocker."
Freeman is a guard with good size that often gets overlooked playing alongside other great talent.
"A lot of people aren't talking about him but he's a great shooter."
Juniors Elias Harden and Evan Jester both bring versatility and athleticism. Harden, a four-star wing prospect according to 247Sports, has a chance to be special.
"He's got offers from about six or seven Division-I schools and he's just a pure shooter. He's an athletic kid. He's gotten a lot better since we've been working on him this offseason.
"Jester is another one of those unknown kids," McKissic told me. At 6-foot-6, his skillset projects well in Sandy Creek's style of play. "I'm expecting big numbers from him this season on offense and on defense."
Xavier Brewer will also see plenty of time as a sophomore and freshman guard TJ Bickerstaff has had an exceptional offseason and will fight to see the court.
"We are going to use him [Bickerstaff] kind of to just get his feet wet this year…If you don't guard him he'll put up a lot of numbers this season."
Piecing It Together
With a talented roster expected to do great things this year, the one question mark was would the players be able to mesh with their new coach and form a quick bond heading into the season. Luckily for Sandy Creek fans and possibly bad news for the rest of the state, Coach McKissic feels like everything has gelled quickly.
"I think it was just a match made in Heaven. They are great kids, the community is a great community and I think they bought into it very quick what I was selling, with my main goal for them is just help the kids get scholarships and get looks. I think being that that was my main goal and it wasn't all about winning, they bought in real quick."
It takes a special group of kids to get adjusted to a new leader so seamlessly.
"They are just great people, I can say that. The kids are a different kind than the ones I've worked with in the past. They are all self-motivated and they all have high GPAs and are very focused…It wasn't a hard transition."
The perfect recipe is in place. A fun-loving leader who can keep players motivated with a great group of kids who are hungry to compete and contend for the program's first-ever state championship. Before long, Sandy Creek might not just be known as a football powerhouse, but a force to be reckoned with come winter time as well.

All Photos Courtesy of Anthony McKissic & Sandy Creek Basketball