A school-record 25 wins. A 17-3 mark in Region 5-AAAAA. An Elite Eight appearance; the deepest run for any boys team in school history. This is the resume of the 2015-16 South Paulding Spartans led by Coach Gil Davis.
From humble beginnings back when the school opened in 2006, Davis has been there from the very start. Over the past four years since Davis has taken over as head coach the Spartans have taken off, compiling a record of 87-28.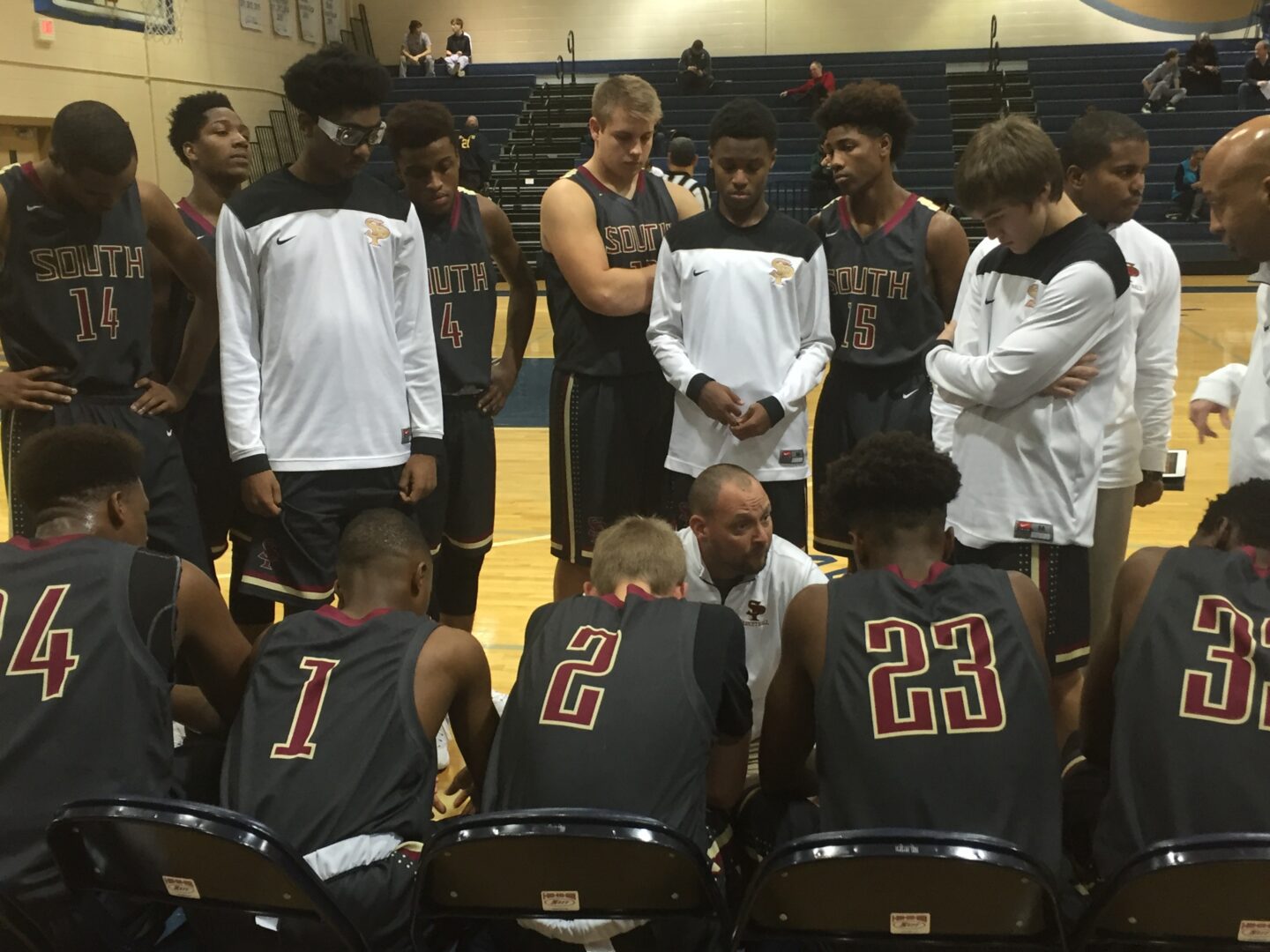 Overseeing the program grow from a relative unknown into one of the brightest young programs in the state has been a gratifying experience for Coach Davis.
"It's been crazy. It's been a tough process but it's been a lot of fun to see it come to where we've been the last four years," explained Davis. "A lot of hard work, a lot of butt kickings early and just fighting through it. It's just been a lot of fun these last four years."
That hard work and those butt kickings endured as a young program have paid off.
"It's really been awesome to be honest with you. We've been tabbed kind of as a football school from the beginning," said Davis about the basketball program's recent success in the playoffs.
"Here in Paulding County, basketball has never really been a big deal, so it's been a really big deal to us to put this county on the map so to speak and put our school on the map as far as basketball is concerned."
Pillars of a Program
Two rising seniors have led the way in South Paulding garnering statewide respect and attention. Kane Williams and Ja'Cori Wilson both hold Division-I offers. Williams is a playmaking 6-foot-3 guard that averaged 16 points, 9 rebounds, 6 assists and 3 steals per game as a junior, good enough to earn a Sandy's Spiel All-State Class AAAAA Second Team selection. Wilson, a versatile 6-foot-7 forward, led the team in scoring with 17 points per game and 10 rebounds a night on his way to Honorable Mention honors.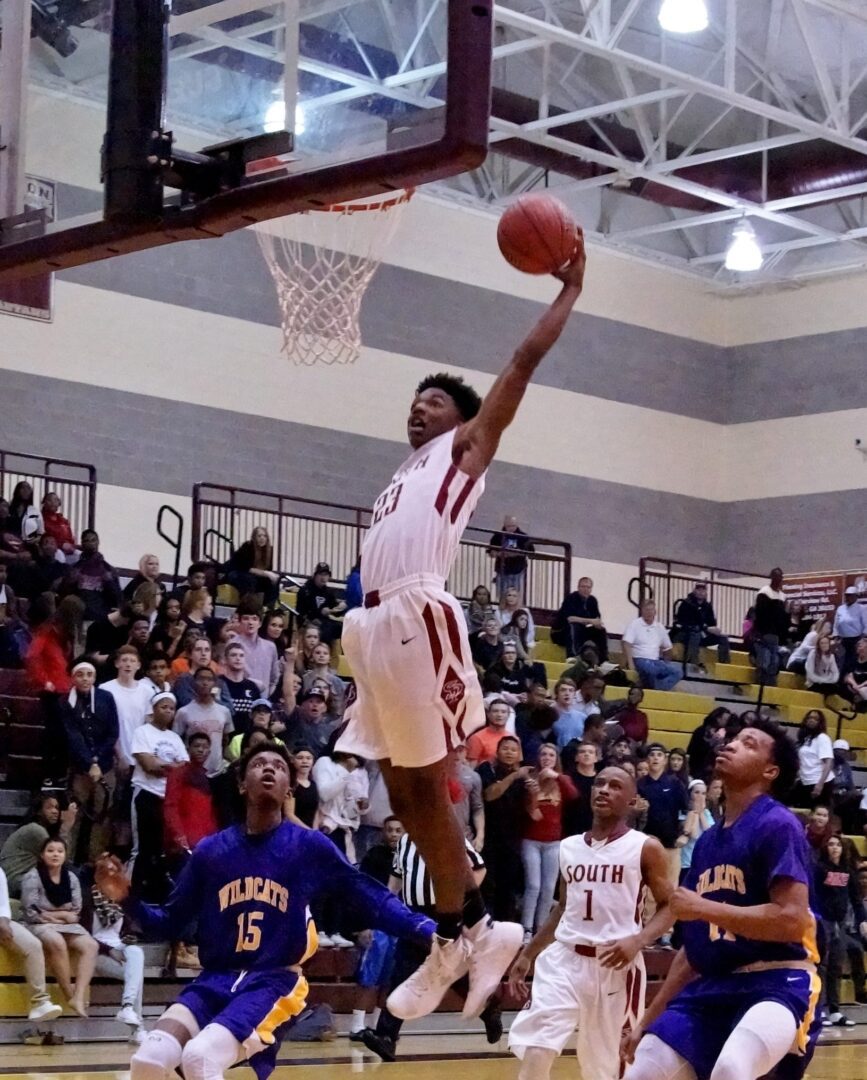 The two building blocks of the program are still reaching their potential and their humility has prevented them from acknowledging just how much they have meant to South Paulding.
"I don't even think they really realize how big it's been," said Davis. "It's just another thing that's put us on the map. County-wise, we've been on the map so to speak, but it puts us on the map as far as the state goes with all these things they are being a part of like HoopSeen and things like that; bringing a lot of attention to our school and making us more viewed as a basketball school and an up-and-coming program."
Williams and Wilson's play has gained the attention of college coaches. Williams holds offers from Middle Tennessee State, Alcorn State and Southern, while Wilson has scholarships from Alcorn State and Southern in hand.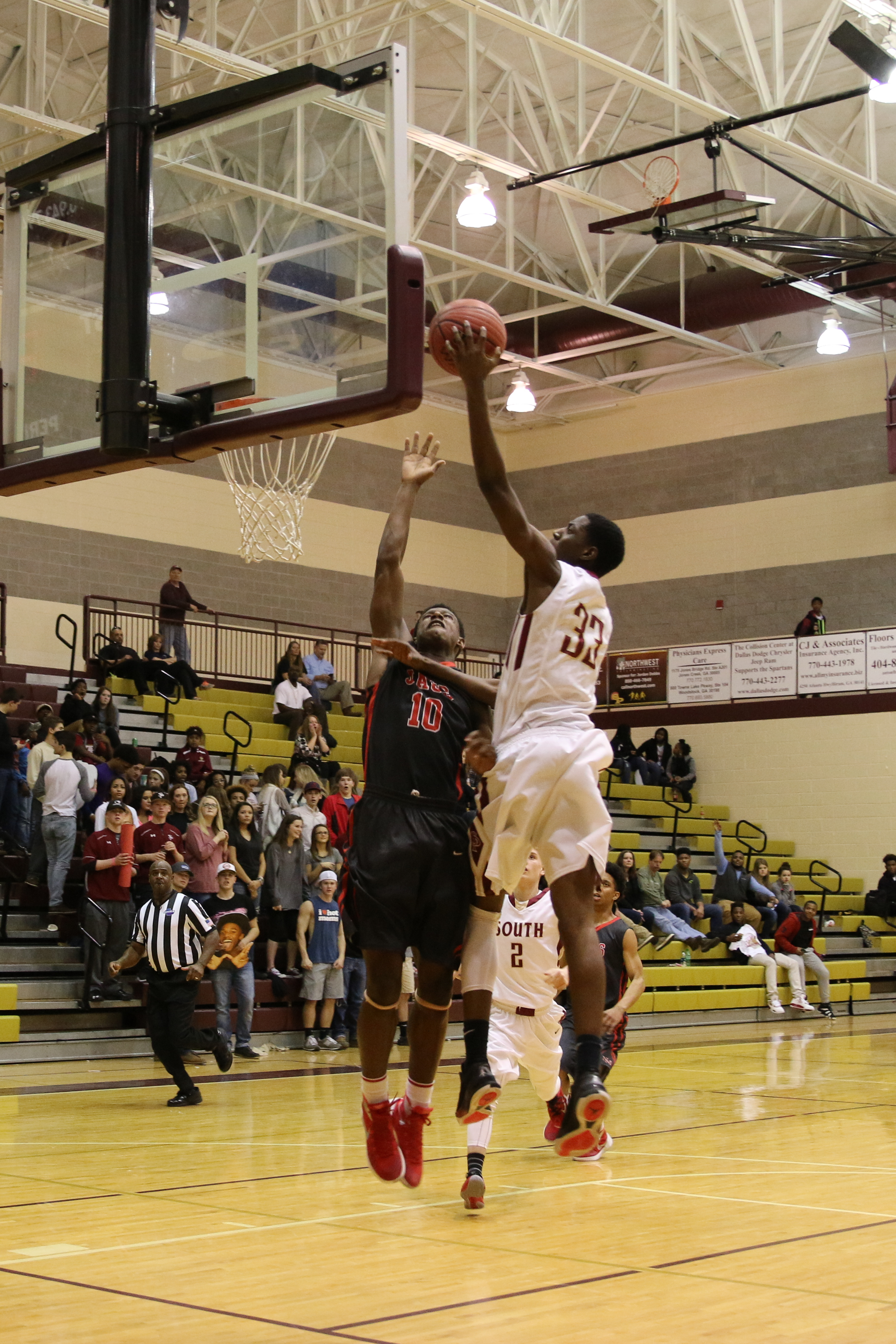 "It's been awesome to see these recruiters come out here. A lot of them get here and are like, 'Coach, I didn't even know this school was here' and things like that. It's just great that South Paulding is becoming a place that people can view in a positive light when it comes to basketball."
Blood Is Thicker Than Water
The South Paulding basketball program has become a family, close knit with each player and coach looking out for one another. For every Kane Williams and Ja'Cori Wilson, there is an unsung hero like Anthony Brown inside gobbling up misses and setting the school-record for most rebounds in a career with 481. Brown has graduated but other key pieces return like D.J. Jackson, a gritty undersized guard, Jordan Burge, a 6-6 forward ready to make an impact in Brown's absence, and others like Drew Shepherd and James Bryant.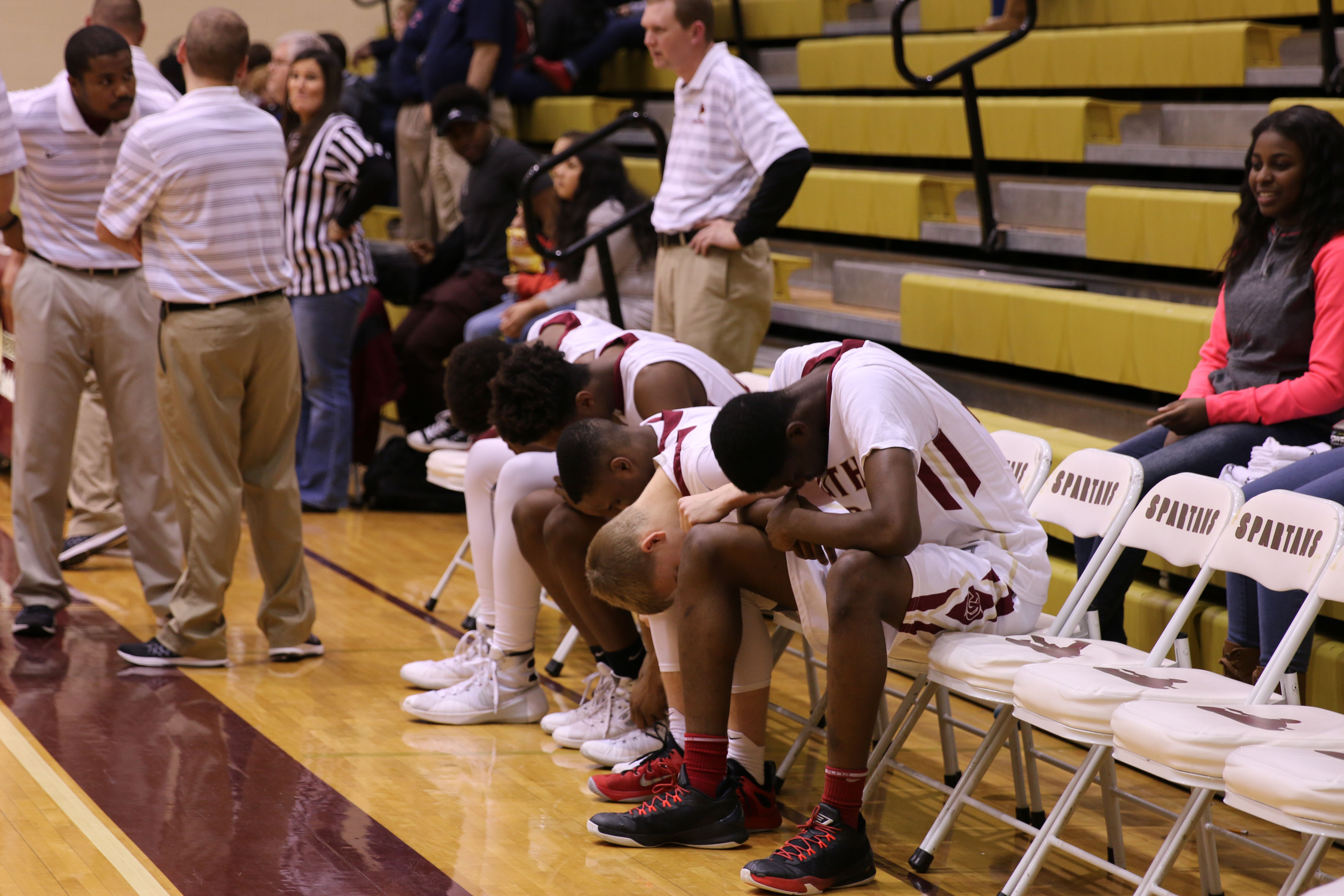 What do these steady role players have in common with stars like Williams and Wilson?
An all for one and one for all mentality.
Williams and Wilson like so many other high school standouts with designs on playing D-I could have left their homegrown AAU team the Georgia Stunners. Instead, the two stalwarts anchor the team they have been a part of since the seventh grade and continue to build an unmatched chemistry with their year-round teammates.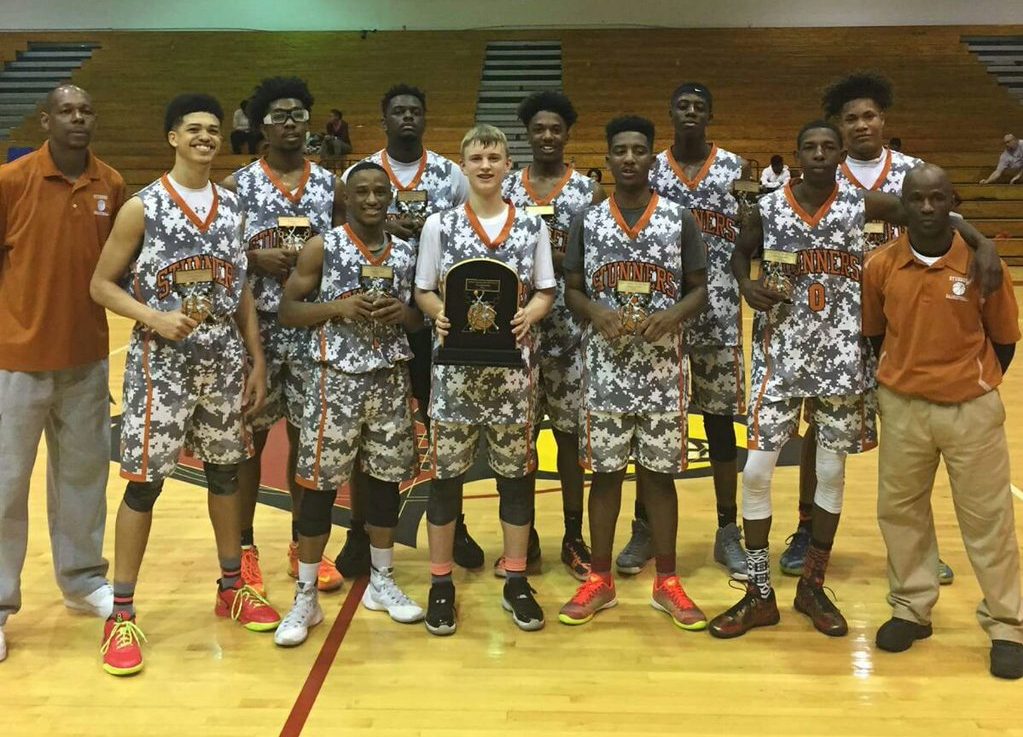 "We've been together since seventh grade. Every year I've been like, if I left now, it's like leaving a brother behind or leaving someone behind that I've been with for so long," explained Williams about his loyalty to not only the Georgia Stunners program but the camaraderie built at South Paulding.
Wilson echoed his sentiments.
"It's been like family. It's been a great experience and you learn a lot, you do a lot, it's just great."
Reaping the Benefits
Going on over five years now playing together, both Williams and Wilson have seen their hard work and dedication to one another come to fruition with their individual and team success at South Paulding.
"It's been very fun. It's been an amazing experience to actually break the [school] record and all that stuff. Accomplishments that nobody at this school probably thought we could accomplish. It's been a fun ride since freshman year all the way to now," said Williams.
"It means a lot like what Kane said," explained Wilson on the duo's years together turning into shattering school records and leaving a lasting legacy. "We came from nothing and we've been striving to get to where we are. To see that we've accomplished something that not many people have done at this school, it's been great."
When asked about their goals for their final season in the burgundy and gold, the 2015-16 County Player of the Year, Williams, and the program's single-season record holder for points in a season, Wilson, didn't mention anything about individual goals, but team missions.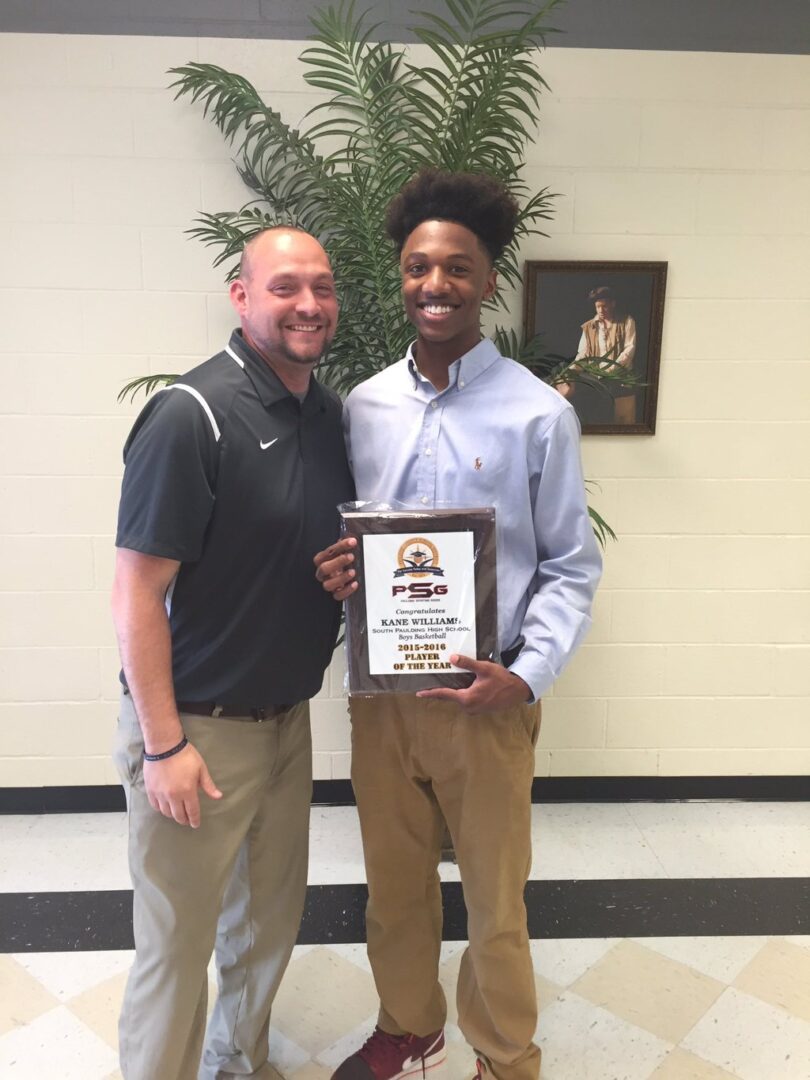 "Of course I want a state ring," exclaimed Williams. "But short-term I just want a winning season; taking every game one game at a time."
"Not losing inside the region. Claiming a region championship and getting W's," is Wilson's objective.
As two of the program's best players ever to step foot in South Paulding High School near their final season, both players have praised Coach Davis for his guidance along the way with Wilson stating, "He's been a great mentor, a great coach, a great guy and being there for us."