Jenkins 52, Duluth 34
Simply put, Jenkins dominated this game. Senior point guard Zion Williams finished with nine points and four assists, three assists coming off alley-oops, two to junior Tyrone Scott and one off the backboard to Trevion Lamar. Scott is a good athlete at his forward position, standing 6-foot-3. He averaged 8.4 points and 7.2 rebounds per game as the Warriors fell in the Class AAA state finals. Against Duluth, he scored a game-high 14 points to go with his eight rebounds. Lamar scored six points.
Junior guard Adam Flagler was the only Wildcat that could find the bottom of the net for Duluth. He scored a team-high nine points and added four rebounds and two assists. Lamont Smith was held to four points while Kennesaw State Elite Camp participant Jalen Hodges finished with two points and five rebounds. Alex Powell, a 6-foot-11 sophomore, grabbed just one rebound and didn't score. He did not see the floor in the second half with a DNP-CD.
Cedar Shoals 52, Etowah 40
A lot of chatter has come from Towne Lake about Etowah building something special to rival Woodstock. Coach Allen Whitehart got a great test from Class AAAAA semifinalist Cedar Shoals and nearly stunned the Jaguars before Phlan Fleming came to life. Etowah jumped out to an early lead behind the sharp shooting duo of Lewis Simonson and Nick Nagy. Nagy hit four threes and finished with 12 points while Simonson canned three and ended with 11.  6-foot-6 junior post Julian Baldwin notched eight points, seven rebounds, two assists and two blocks.
Cedar Shoals' press eventually wore on the Eagles. Fleming caused the smaller Etowah guards nightmares, finishing with 16 points, five rebounds, two assists and eight steals. Stavion Stevenson hurt the Eagles inside as well with 14 points. Snipe Hall was held to six points and five rebounds but Q'titrius Dillard provided a spark with eight points.
Etowah can be a dangerous team when they are knocking down threes. They hit six in the first half but just one in the second half when they began to struggle with the Jags' length and athleticism.
King's Ridge 36, Chattooga 34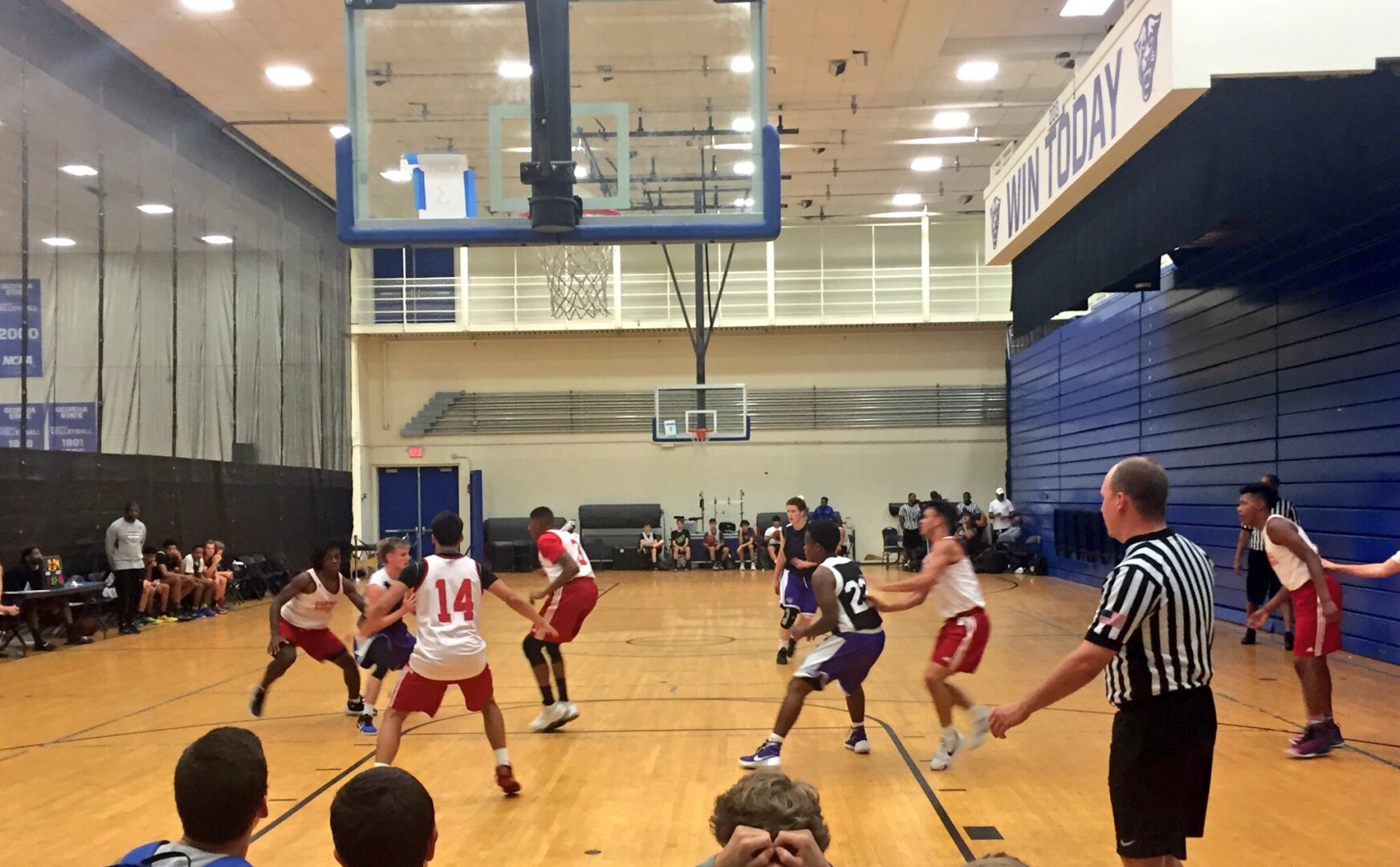 North Georgia's finest, the Chattooga Indians who finished 23-5 last year, dropped a close game to King's Ridge. I said in my preview that the Indians only lose three players for this upcoming season, but Head Coach Jared Groce informed me that it is now seven. The most notable loss being 6-foot-6 senior center Cameron Evans, who has swapped allegiances with now former region foe Darlington in order to be the Tigers' starting quarterback. Outside of Evans last year, Chattooga's tallest player was 6-foot-3 Dee McCutchins, who has since graduated.
Back for Coach Groce is the dynamic backcourt of twins Isaiah and Isaac Foster. The 5-foot-10 guards are feisty and can light up opponents that don't take them serious. Isaac scored four points in the loss but brother Isaiah gave King's Ridge everything they could handle. He took over down the stretch and put the Indians in a position to win before a late foul at half court diving for a loose ball damaged the Indians' shot at winning, which resulted in King's Ridge hitting the game-winning free throws.
Isaiah finished with 12 points, two rebounds, three assists, two steals and one block. He can get to the hole with the dribble and can drain the three-ball. The Foster Bros. are must see basketball in North Georgia.
Sandy Creek 28, Therrell 26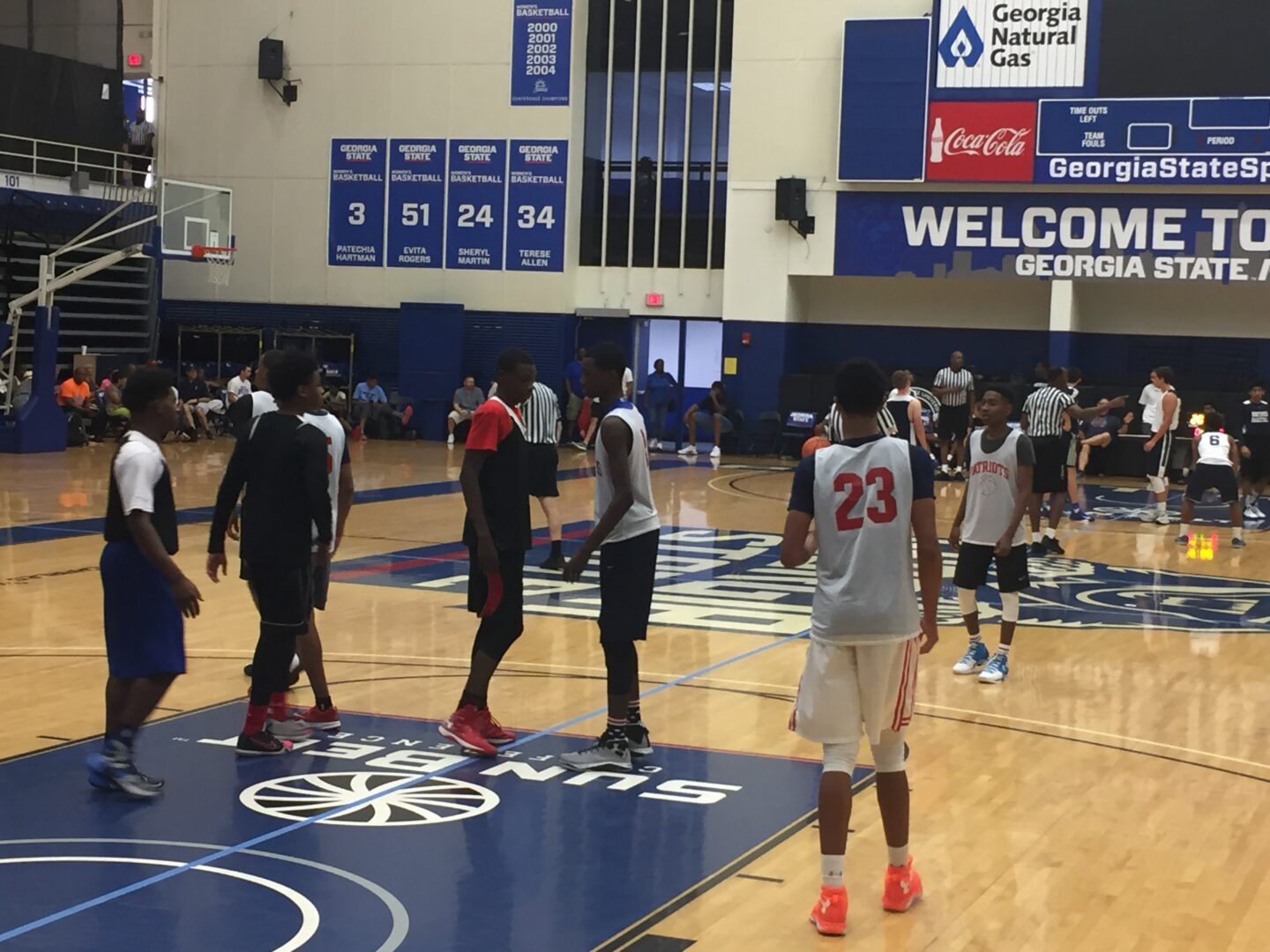 Without 6-foot-7 senior forward Evan Jester who was on a visit to Cornell, Sandy Creek was able to hold off Therrell. Junior guard Jarred Godfrey led the Patriots with eight points and two steals. 6-foot-6 sophomore TJ Bickerstaff contributed five points and three boards. Chris Porter had five points but my biggest game changer was the smallest man on the court; 5-foot-6 junior Kam Miller. The jitterbug lefty disrupted the Therrell guards with his quick hands, leading to four steals.
King's Ridge 24, Centennial 21
Mountain of a man Tolu Jacobs, the 7-foot, 280-pound junior, didn't pan out in Georgia and is now on the West Coast. Coach Scepter Brownlee is not deterred however, even with the loss of Jacobs and explosive scorer Ellis Merriweather (Alpharetta).  Senior Sean Flanigan, who missed last year with a knee injury, re-enters the fold for 2016-17. The 6-foot-2 guard scored eight points in the win and collected three rebounds, two steals and a block as well. Flanigan attacked the rim well and finished when he got there. 6-foot-5 stretch forward Eric Coleman Jr. looked good knocking down two threes. Coach Brownlee expects good things from his duo along with senior point guard Kameron Dozier.