Out of last year's three sleeper teams, both Lakeside-Evans and Mountain View had their best seasons in school history, winning their respective regions in the process. Alexander improved it's win total by four games (17-8), but failed to reach the postseason.
While the transfer news hasn't come in at a rapid pace just yet – and could most certainly change the landscape of the GHSA – here's an early look at who could be this upcoming season's most improved teams.
Kennesaw Mountain
R3-AAAAAAA (10-18, 4-6)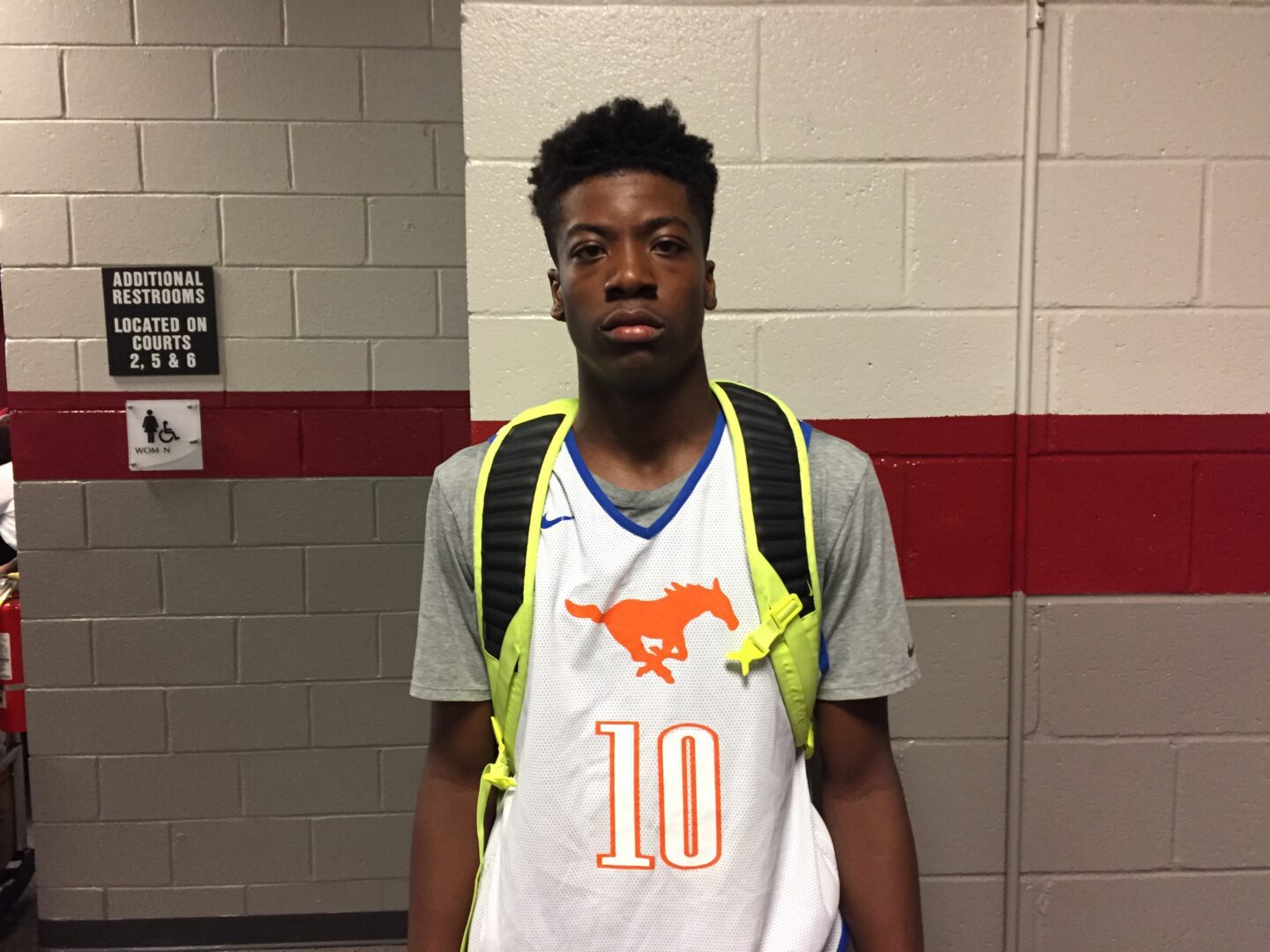 Jalyn. McCreary. Now eligible after having to sit out a season, the 2019 6-foot-6 forward is the ultimate game changer. With the ability to score inside and out and take over games on both sides of the court, the lanky lefty has All-State written all over him. With Houston and Oklahoma State already having shown interest before ever playing a varsity game, McCreary gives Coach Jesse Bonner a hell of a weapon to deploy against region rival McEachern and Isaac Okoro. McCreary joins a roster that graduates just two players and returns bucket-getter and All-Region Second Team selection, Josh Strong, who averaged 22 points per game at the Lake City Classic last season as a junior guard. Marietta is set to return their second and third-leading scorers while Hillgrove graduates eight players. If things go according to plan, it shouldn't be a surprise to see Kennesaw Mountain battling for a two or three seed come region tournament time.
Coffee
R1-AAAAAA (16-10, 6-3)
The South Georgia region turned heads as they swept the paltry Region 3 in the state tournament. Coffee, who had the best regular season record out of the tiny five-team region, scored the most impressive first round victory, 77-71 in overtime against Heritage-Conyers. The Trojans let a double-digit second half lead slip through their fingers in the Sweet 16, falling 90-82 in overtime to South Paulding. In a region where no one stood out from the pack in 2016-17, that could change this upcoming year with Coffee seeming like the early favorite. With their top five scorers set to return, Coffee has an energizing blend of 2018's and 2019's now with postseason experience. They can sometimes play like they are wired on caffeine – frantic and out of control – but when they are clicking, the Trojans' athleticism and quickness can burn teams. Jayce Moore returns for his junior season after powering the offense with team-highs of 16.7 points, 7.0 rebounds and 3.5 assists per game. Dalrone Donaldson is a raw 6-foot-3 forward that pounds the glass and averaged 12.4 points and 6.8 rebounds as a junior. Twins Jarquavius and Marquavius Jefferson speed up opposing ball handlers. Coffee is a streaky three-point shooting team, but when they are on like they were in the playoffs, they are a handful to stop.
Monroe Area
R8-AAA (15-15, 6-4)
Coming off of a Sweet 16 appearance, the Hurricanes graduate just two players. Three All-Region performers return in Devin Sheats, Isaiah Glasper and intriguing 6-foot-7 wing Elijah Goodman. If Goodman can bring his game to the next level his senior season, Monroe Area should at least be able to grab the second-seed if they don't overlook plucky teams like Franklin County and Hart County. The Hurricanes have shown glimpses of being able to compete at a high level, pushing Morgan County to overtime on the road before falling 63-59, and other times, they looked like a pretender, getting blown out at home by Morgan County 86-55 three weeks later. Consistency will be key for Monroe Area.
Stratford Academy
R7-A (10-13, 3-7)
Sean Sweeney saw a steep drop off in his first-year as head coach but it wasn't his fault. While O'Showen Williams and Quintez Cephus graduated in 2016, Sweeney couldn't have prepared for a plethora of injuries and 6-foot-7 big man Nate Brooks to transfer out in the middle of the season. With that being said, Stratford Academy still made the postseason, winning on the road in overtime at Darlington 68-67 before losing a defensive battle with Aquinas 40-34. All-Region First Teamer Nathan Hunt is set to return for his senior season. Rising junior guard Devin Butts is an interesting looking ball handler at 6-foot-4. The Eagles still won't be at the level they were at in 2015-16, but they should finish above .500 and punch another ticket to the big dance.