I made it out to Georgia Tech Saturday afternoon and Sunday morning. Here are the camp's biggest takeaways.
The Return of the Messiah
Messiah Thompson was one of the top performers at camp. The 5-foot-9 2019 point guard started his career at North Atlanta before transferring to Pebblebrook for his sophomore season. Now back home at North Atlanta, Thompson resumes the role as lead dog. Thompson plays with a chip on his shoulder and is the unquestioned engine for the Warriors. He posted 18 points, five assists and three steals in a blowout win over Harrison and followed up with a 17-point showing against Dacula. Thompson has a good feel for the game and court vision which allows him to make his teammates better. He scored from beyond the arc and when attacking the basket.
North Atlanta should be much improved from their 7-18 mark not just because of the return of Thompson, but the addition of fellow Pebblebrook transfer Andrew Robinson, who brings energy at 6-foot-3 and 6-foot-4 junior Joshua Johnson who was mightily impressive in his first impression. Josh is extremely active and athletic which helps him finish around the basket and rebound. He had 11 points and eight rebounds against Harrison. The nucleus of 2019 players could have North Atlanta competing in Region 7-AAAAAA sooner rather than later.
Fitting In
Quincy Ademokoya suited up for Dacula after recently transferring in as a highly touted 2020 prospect from Illinois, but it was easy to see that Ademokoya is not yet a finished product, though he showed flashes of a solid skillset. He was passive in Dacula's 54-53 win over North Atlanta. The 6-foot-6 wing finished with three points, seven rebounds and two assists. Both Dacula and Ademokoya are still in the feeling out process as to where he best fits in. Once he finds his role and synergy with his new teammates, Ademokoya should be able to gel. He is in good hands with Dr. Russ Triaga and an established core of Falcons.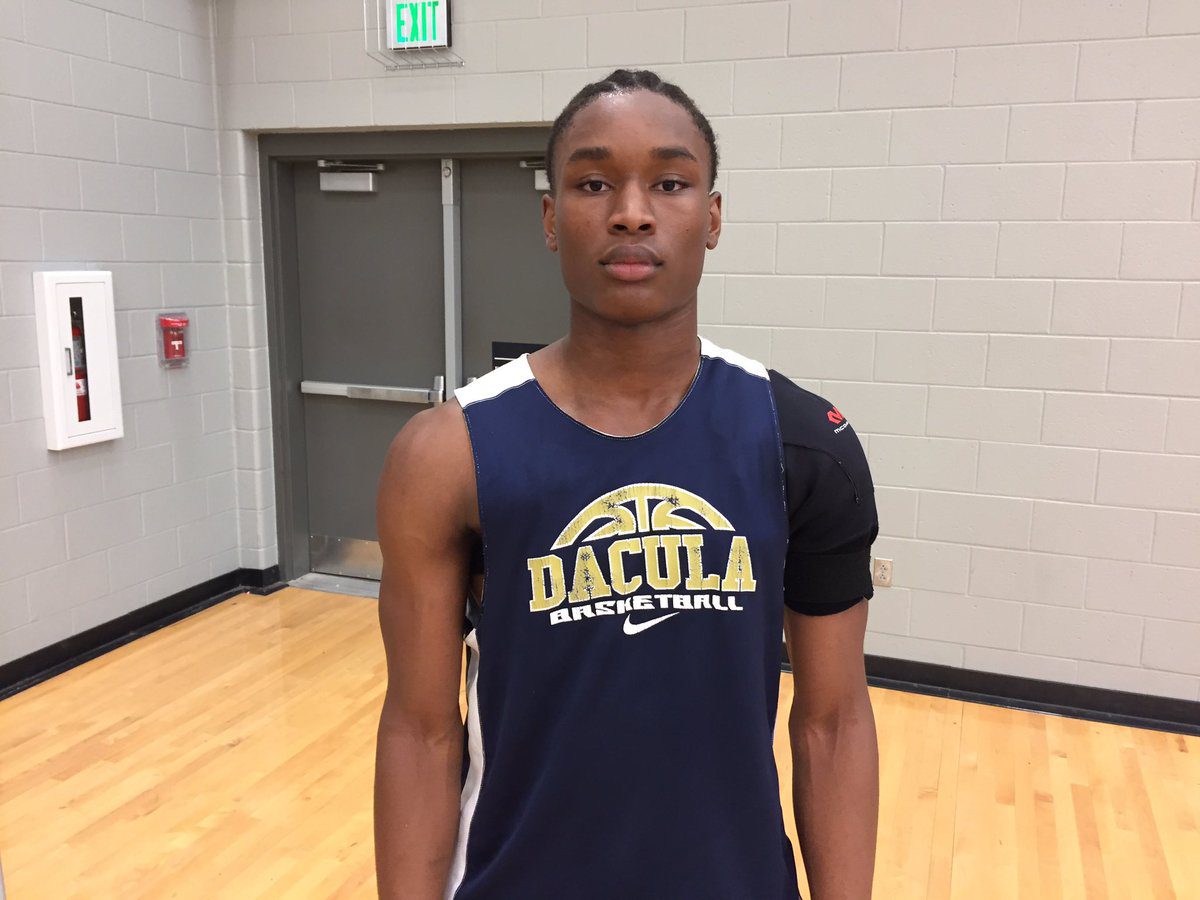 One player who had no trouble taking charge was 2018 shooting guard Arusha Hunter. Hunter has continued to rise his game to the next level. After averaging just 4.2 points per game as a sophomore, Hunter turned in 17.3 a night his junior season leading to Class AAAAAA Most Improved honors. Against North Atlanta the 6-foot-2 scorer poured in 26 points, assaulting the basket. Hunter went 16-of-18 from the foul line, crafting his way into the paint at will. With Mekhail Bethea sidelined with a leg injury, Hunter shined and got buckets when needed.
See Ya Seniors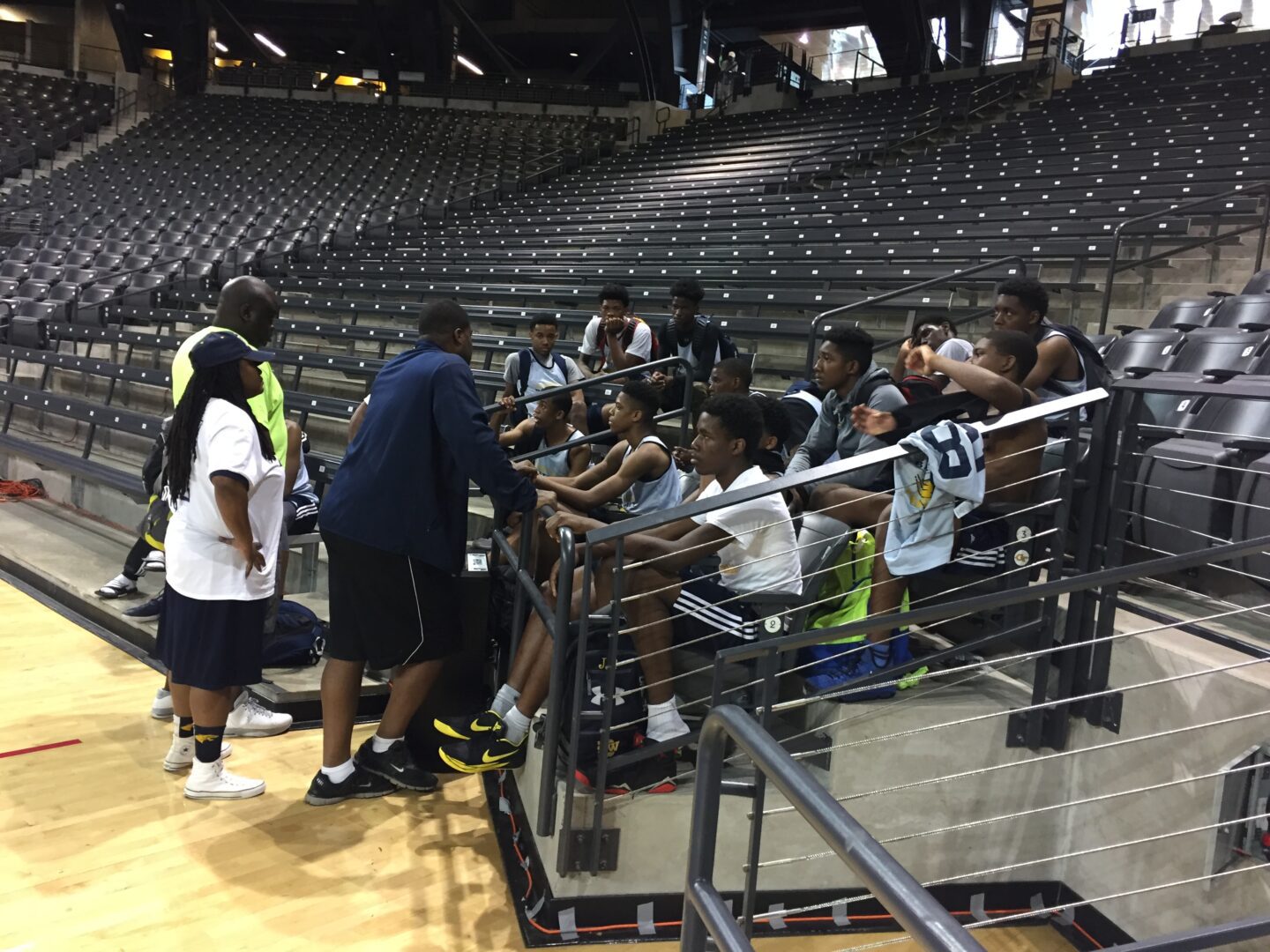 Four seniors with major experience and a combined 29.8 points per game between them have left the Southwest DeKalb program. The mass exodus is quite ponderous, but Southwest has more than enough to be competitive with talent dripping from the Class of 2020.
Point guard KD Johnson is a fierce competitor that makes all the plays down the stretch. Johnson seemingly has a magnetic pull to the rim, always finding a way to slice and dice his way to the cup and finish strong. Johnson has the chance to be one of Georgia's best finishers by the time he's a senior. While he is a respectable three-point shooter, if he can improve his stroke even more, it will be tough to stop him.
Eugene Brown III is still a gazelle on the floor and looks taller every time I see him. Brown is about 6-foot-3 and has a chance to squeeze at least two more inches out of his frame. Brown can handle the ball in transition and covers ground quickly with his long strides. Playing key minutes as a freshman alongside Johnson will bode extremely well over the course of the twosome's career.
6-foot-6 rising junior James Glisson III showed promise in the Panthers' 47-44 comeback victory over St. Pius. Glisson finished with 13 points and six rebounds. Senior Demarion Johnson will be asked to provide leadership on a young team. He was active against St. Pius, using his 6-foot-3 build to snag nine points and five rebounds.
Same old St. Pius
With nearly everyone back from last year's Class AAAA state runner-up roster, St. Pius is still one of Georgia's most efficient offenses that maneuver with precision cuts and passes. Everett Lane looks ready to grab ahold of the No. 1 option title if there is one in St. Pius' balanced attack. Lane has thrust his way into the discussion as one of the best shooters in the Class of 2018.
Floor general Matt Gonzalo enters his junior season and continues to orchestrate the offense at a high clip and handle opposing ball pressure. He is the type of player who won't wow you with big numbers, but if you see him in person you will truly be able to appreciate what he brings to the table.
The Golden Lion forwards had a nice weekend. Zach Ranson played above the rim and finished around the hoop. Rising junior Patrick Snipes caught my eye with his work out of the post, facing up and using his quickness to get by defenders and create advantages.
Milton Maturing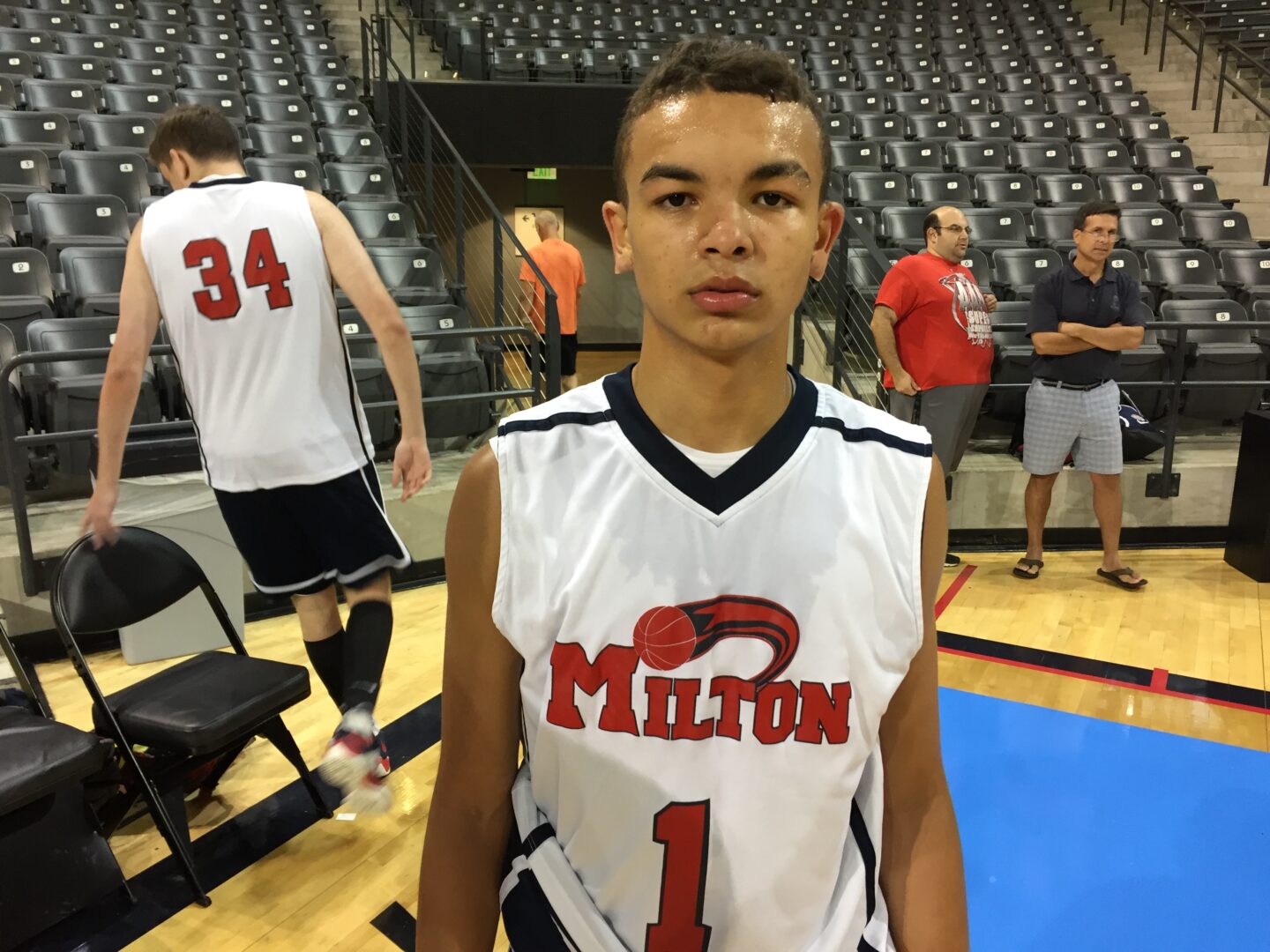 Milton is looking to restore their momentum after an interesting season resulted in just a 14-14 record, but good enough to steal a Region 5 title away from Lambert. Gone is Duke-signee Alex O'Connell, meaning the keys to the car officially belong to rising sophomore point guard Christian Wright. Wright had just six points against St. Pius, but he showed he could turn the corner and get in the lane when he felt like it. Teams will surely key in on slowing him down this year meaning Donaven Hairston will have to step up. The 2019 point guard is slight of frame but still can sneak past defenders and score in traffic. He turned it on in the second half against St. Pius, scoring 17 of his game-high 18 in the frame.
Cherokee County's Finest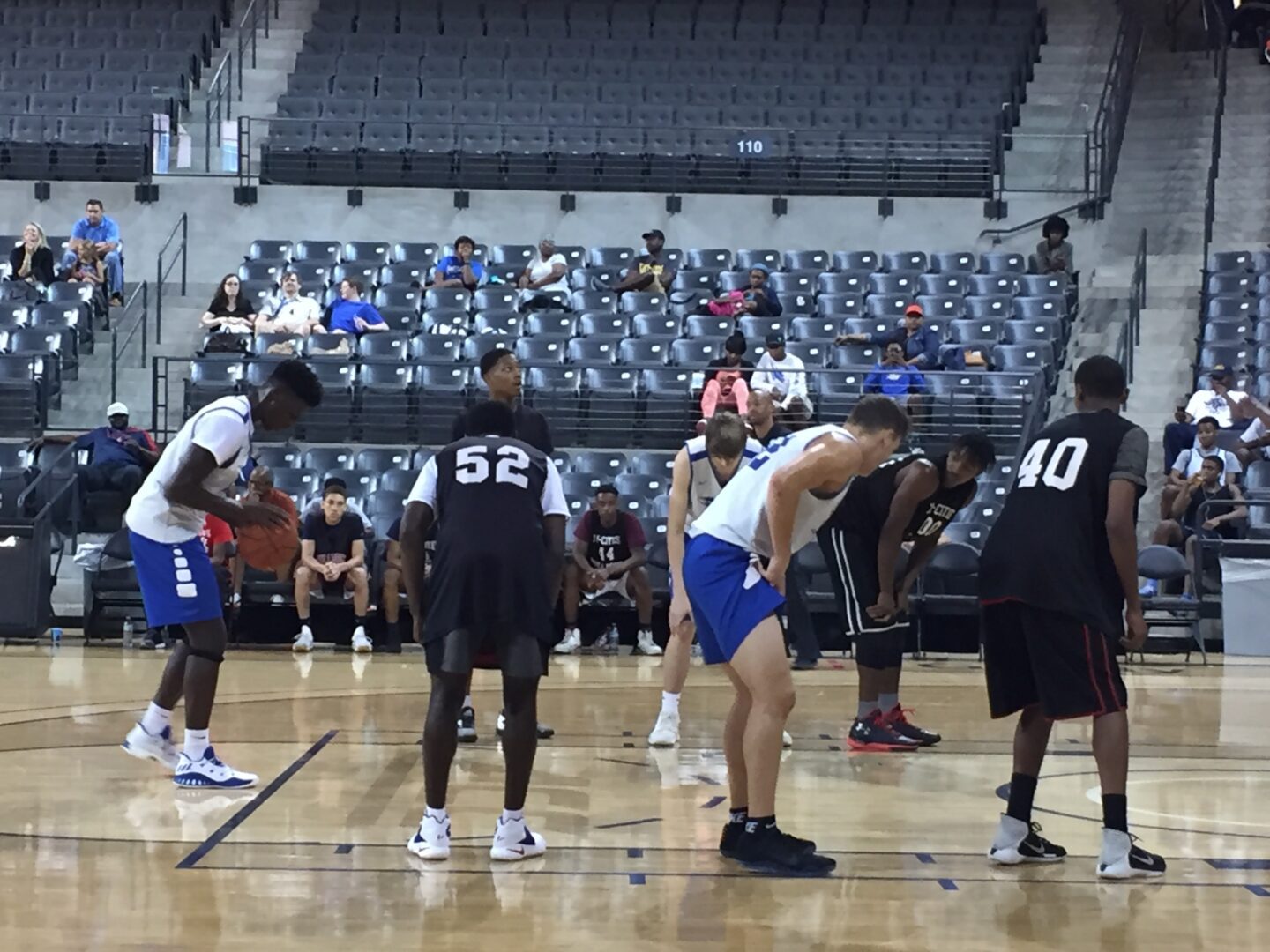 Etowah is now the team to beat in Cherokee County after peaking at the right time and capturing a Region 4-AAAAAAA championship and a Sweet 16 berth. Coach Jason Dasinger takes over as head coach and will look to continue to ride the momentum that Milton head man Allen Whitehart put in motion. Dasinger inherits a very good group headed by Jaxon Etter, Adrian Cohen and Julian Baldwin.
Etter, a late blooming 2019 who really came out of nowhere last year, is a steady 6-foot-3 guard with deceptive quickness. He works all levels of the floor and can score the ball. Etter uses controlled dribbles, backdowns and head fakes to ensure he gets clean looks. He poured in 23 points and five rebounds in a 52-51 loss vs. Tri-Cities.
Cohen is a 6-foot-5 wing that has been putting it all together and has a chance to stamp himself as a Low Major prospect with a good senior season. His three-point shot is now a weapon after diversifying his game from just being a slasher.
Baldwin was not in attendance at camp meaning Carter Ingersoll took his minutes. The rising senior is an old school post that uses positioning and body control to score inside. He takes his time and is methodical while working the pivot and showcases some nifty post moves. He finished with 11 points and nine rebounds against Tri-Cities.
Tri-Cities Impresses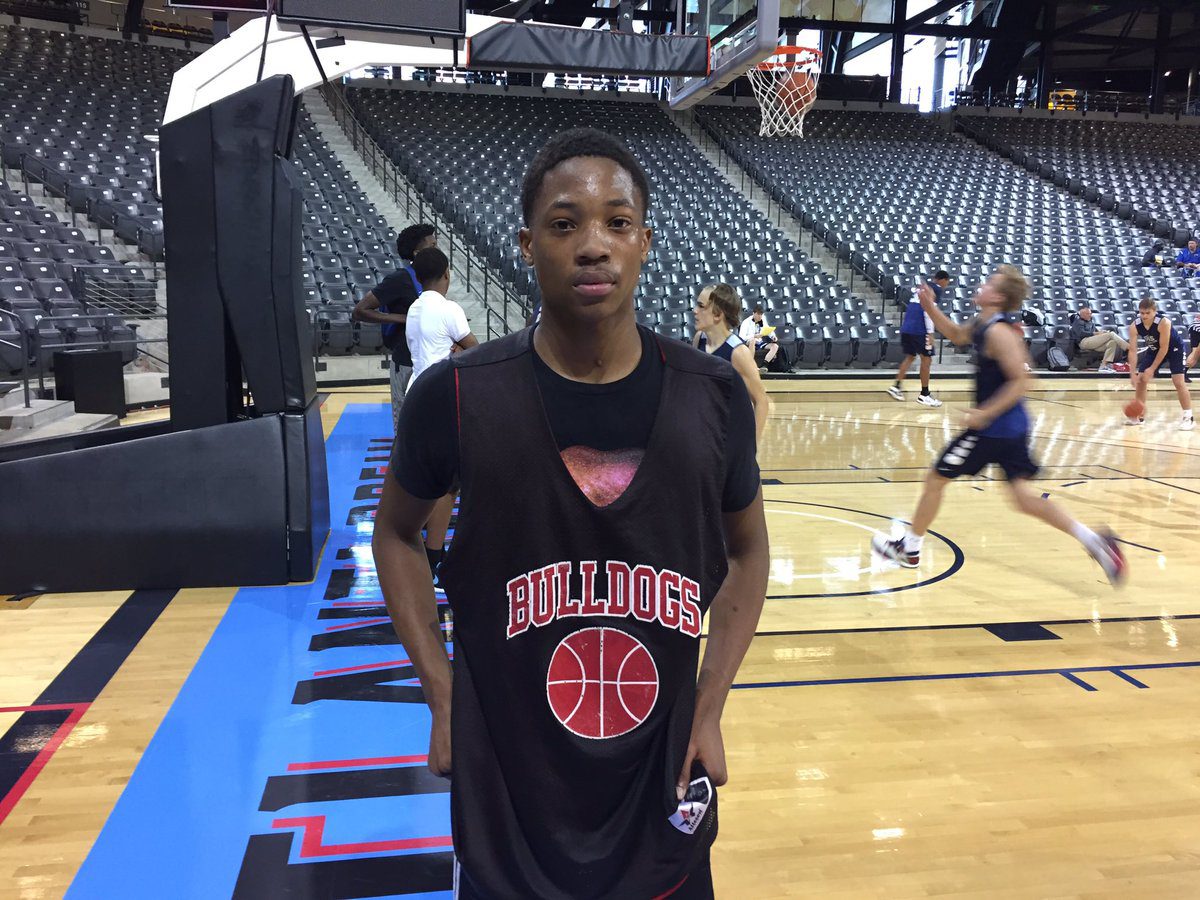 Tri-Cities can shoot the ball when they are on. The surprise Class AAAAAA quarterfinalist used a difficult Region 5 to prepare themselves for the state tourney. The Bulldogs have some firepower coming back and see some new faces join the roster as well.
DaMarcus Johnson is a microwave scorer at point guard. The 2019 shooter can catch fire from deep. He is 6-foot on a good day but makes the most out of his size with his quick burst and ability to create his own shot. To play at the next level, Johnson will need to continue to work on making his teammates better.
One teammate who should easily benefit is 6-foot-4 senior Eli Lawrence. The lanky lefty is lights out when he gets going. He dropped in 15 points in a win over Etowah. Lawrence will be joined by Jon Young, who was fabulous in the first half, scoring 16 of his 18 points. Young was on fire, drilling threes and scoring off the bounce. He will benefit from Johnson and Lawrence's scoring threat. Young is now on his third school entering his senior year. He began at Westlake and bounced to New Manchester for his junior season before coming to Tri-Cities.
6-foot-7 Zachary Morgan brings an interesting dynamic to the Bulldogs. He is a grown man inside strapped with muscle. He didn't get many opportunities to score the ball, but he showed he could face up and attack the hoop. Defensively, he can alter shots and clean the glass.